Kia Motors has staked its claim for leadership in advanced powertrain technology at the 2019 Geneva International Motor Show with a display made up entirely of electrified vehicles. Geneva International Motor Show marks the world debut for Kia's new fully-electric 'Imagine by Kia' concept, alongside the fully-electric Soul EV, and a range of upgrades to the Niro Hybrid and Plug-in Hybrid crossovers. Every Kia vehicle on show in Geneva employs the brand's mild-hybrid, hybrid, plug-in hybrid, or electric vehicle technology.
Kia Niro hybrid and plug-in hybrid crossovers:
The Niro crossovers particularly serve our interest because Kia is bringing its best-selling electrified crossovers in the Nepalese market this year with the EV model. The Niro EV builds upon the Niro model family of hybrid crossovers so you can expect more or less the same design language except for the motors.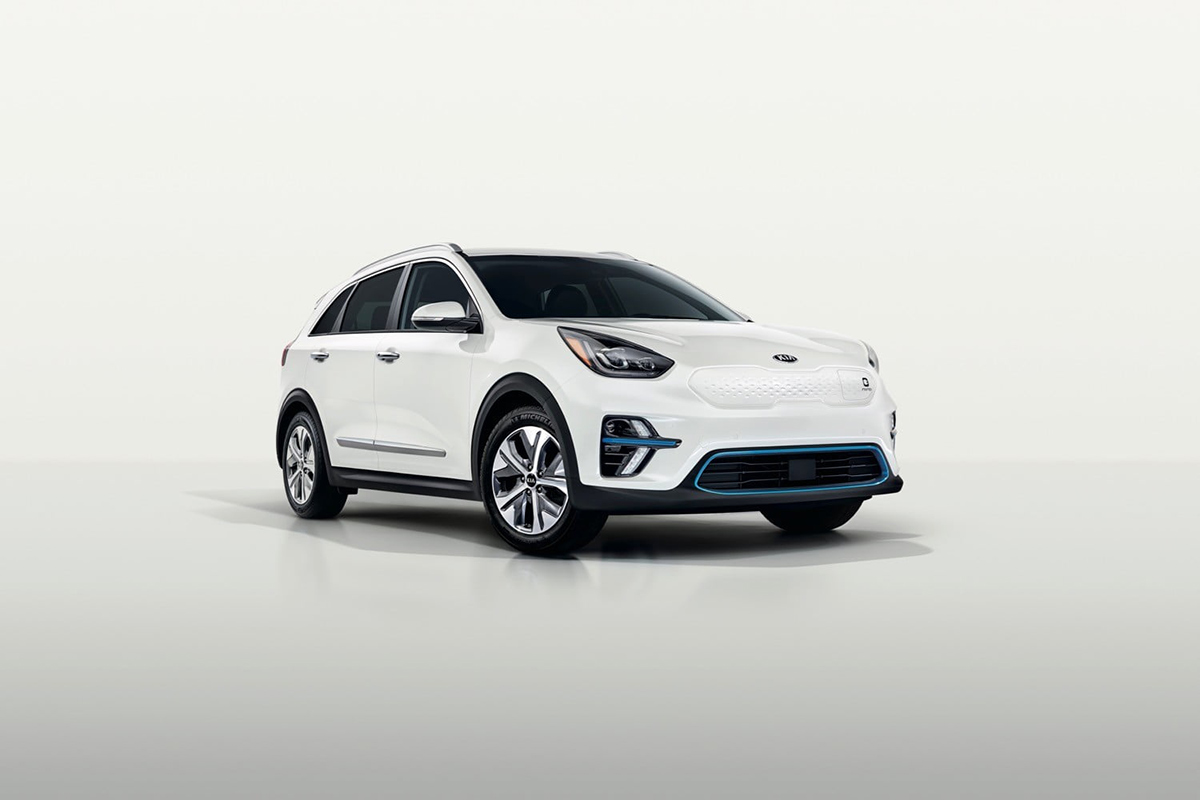 This highly-anticipated electric vehicle has an electric motor that provides an estimated 201 horsepower and 395 Nm of torque. And thanks to a liquid cooled state-of-the-art battery, Kia is targeting up to a 386-km range on a single charge. Now, making their global debut in Geneva, Kia has made a range of enhancements to the Niro Hybrid and Plug-in Hybrid. The Niro combines crossover style and practicality with ultra-low hybrid emissions, features a new exterior design, a more upscale, high-quality interior, and new interior colour options.
Kia Imagine Concept: 
The 'Imagine by Kia' concept, revealed for the first time in Geneva, has been designed at the company's European design centre in Frankfurt. This concept is Kia's first pure electric four-door passenger car. Intentionally designed to not sit within the industry's predefined vehicle categories, it coherently draws together elements of a muscular sports utility vehicle, a sleek and athletic family saloon and a versatile and spacious crossover.
Kia's European design team fully exploited the chassis architecture of the powertrain's all-electric layout to maximise cabin space and create an airy and spacious interior. In a humorous riposte to the industry's current obsession with ever-increasing dashboard screens, the concept features 21 individual ultra-high-resolution screens.  While not immediately destined for production, the 'Imagine by Kia' concept hints at interior and exterior design elements that could be adapted for future production models from the brand.
All-New Soul EV:
In its third generation, the all-new Kia Soul EV brings long-range, zero tailpipe emissions power, and becomes more distinctive, dynamic and innovative than ever. While the Soul EV embraces the iconic design and playful character of its predecessors, it will be powered in Europe exclusively by electric energy, with a choice of two long-range, zero-emissions powertrains. The Soul EV's new-generation battery packs – either 64 kWh or 39.2 kWh in capacity – are up to 30 per cent more energy efficient than Europe's current best-selling electric vehicle. An internal combustion engine option will not be available in Europe.
Fresh, funky and distinctive, the new Soul EV features the same iconic, boxy silhouette, with newly-sculpted lines, sharper details, and more technical lighting elements. Inside, the cabin is more high-tech than ever, with its cool design and ultimate functionality accompanied by acoustic-inspired shapes and textures, and a new Sound Mood Lighting system. The Soul EV is offered with new colour customisation options, and a range of technologies which includes a wireless smartphone charger, heated and ventilated front seats, a Head-Up Display, and a premium Harman Kardon sound system.