Chevrolet has finally lifted the covers off of their highly anticipated mid-engined car, the C8 Corvette Stingray. Chevrolet fulfills the long-term promise of the iconic Corvette with the introduction of the 2020 Stingray, the brand's first-ever production mid-engine Corvette. The 2020 Stingray is re-imagined to bring customers new levels of performance, technology, craftsmanship, and luxury.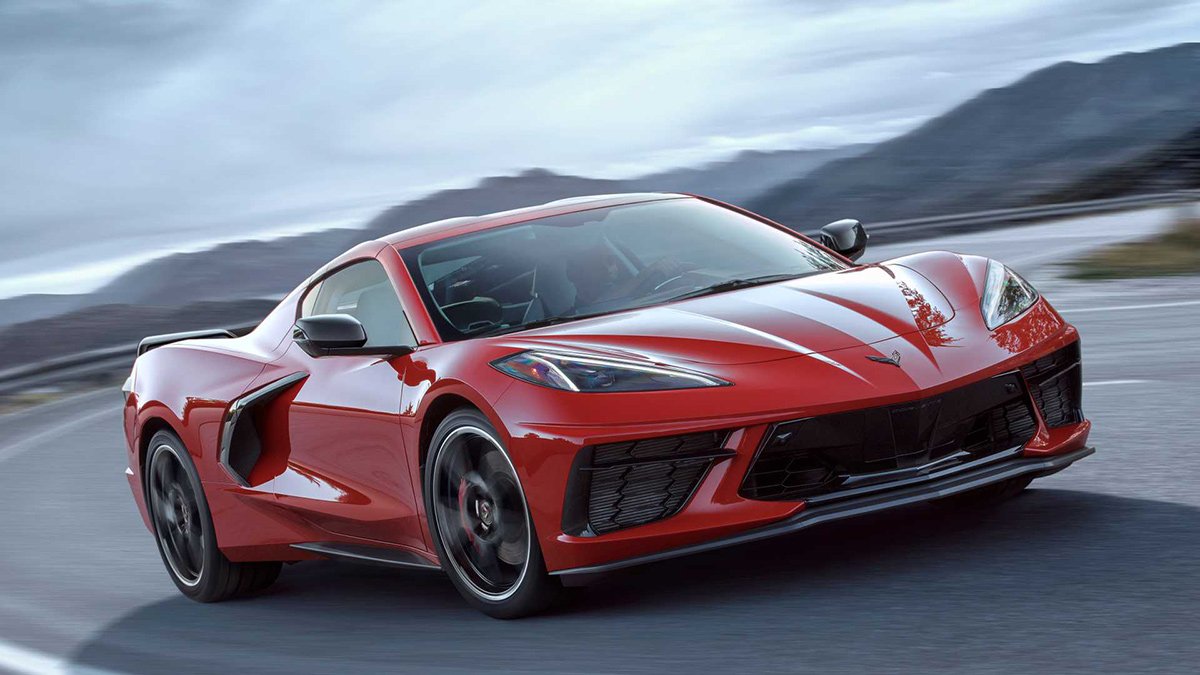 The 2020 Stingray's exterior has a bold, futuristic expression with mid-engine exotic proportions, but it is still unmistakably Corvette. It's lean and muscular, with an athletic sculptural shape conveying a sense of motion and power from every angle. The new location of the engine is truly the focal point for the car's design.
Some additional design touchpoints include:
Low profile headlamps designed around all-new projectors.
A completely hidden door, hood and hatch releases do not disrupt the sculpted design.
Large side air intakes for engine cooling and aerodynamic performance.
A large rear hatch that showcases the engine with seven air vents.
Quad exhaust tips located on the vehicle's outboard ends.
Dual-element LED taillamps with animated turn signals.
True to its aeronautical and racing roots, the interior of the car is A cockpit that envelops the driver, conveying the high performance and aeronautic theme. You get vertical climate controls and ultra-thin vents minimize the height of the instrument panel, creating a low, spacious interior. Also, you get a new, squared-off, two-spoke, small-diameter steering wheel that enables an unobscured view of the 12-inch reconfigurable cluster display.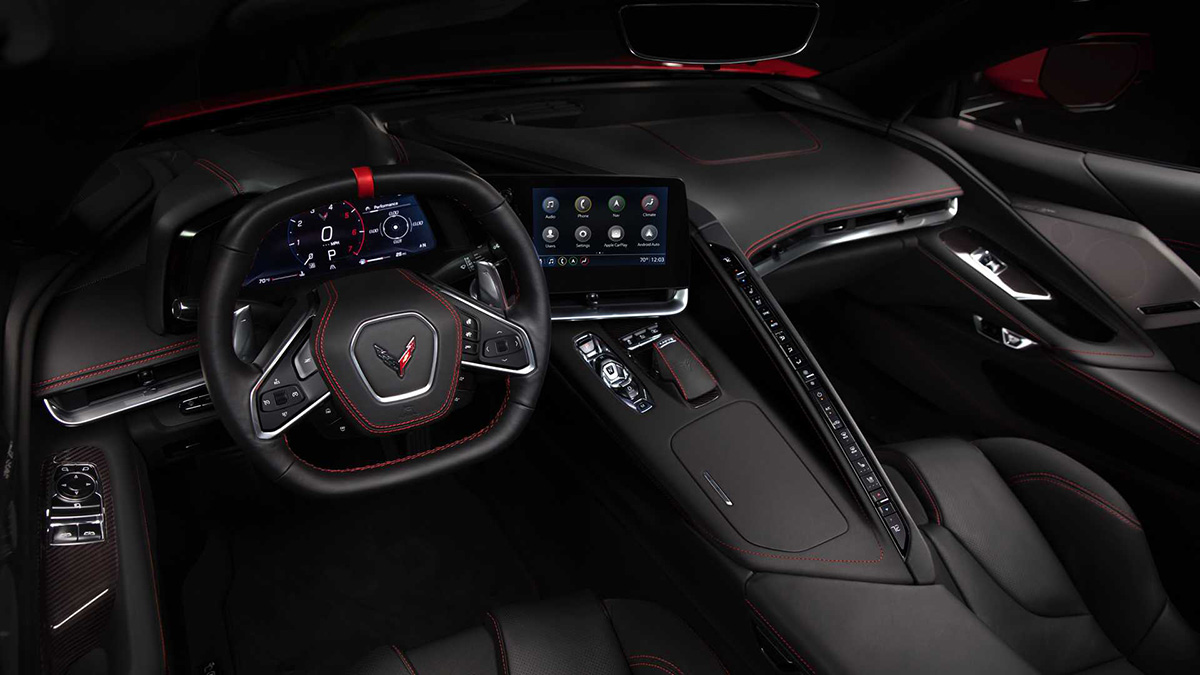 Apart from that,  The 2020 Stingray boasts premium interior materials executed at a high level of quality and craftsmanship:
Hand-wrapped, cut-and-sew leather components with thick press stitching.
Generous use of real metal.
Stainless steel speaker grilles with Bose Performance Series audio system.
Carbon fiber trim on the GT2 and Competition Sport Seats.
The choice of either real aluminum or real carbon fiber for console and door trim plates.
Let us now come back to the heart of the matter, the 2020 Corvette Stingray is powered by Chevy's next-generation 6.2L Small Block V-8 LT2 engine, the only naturally aspirated V-8 in the segment. It will produce 495 horsepower and 637 Nm of torque when equipped with performance exhaust — the most horsepower and torque for any entry Corvette.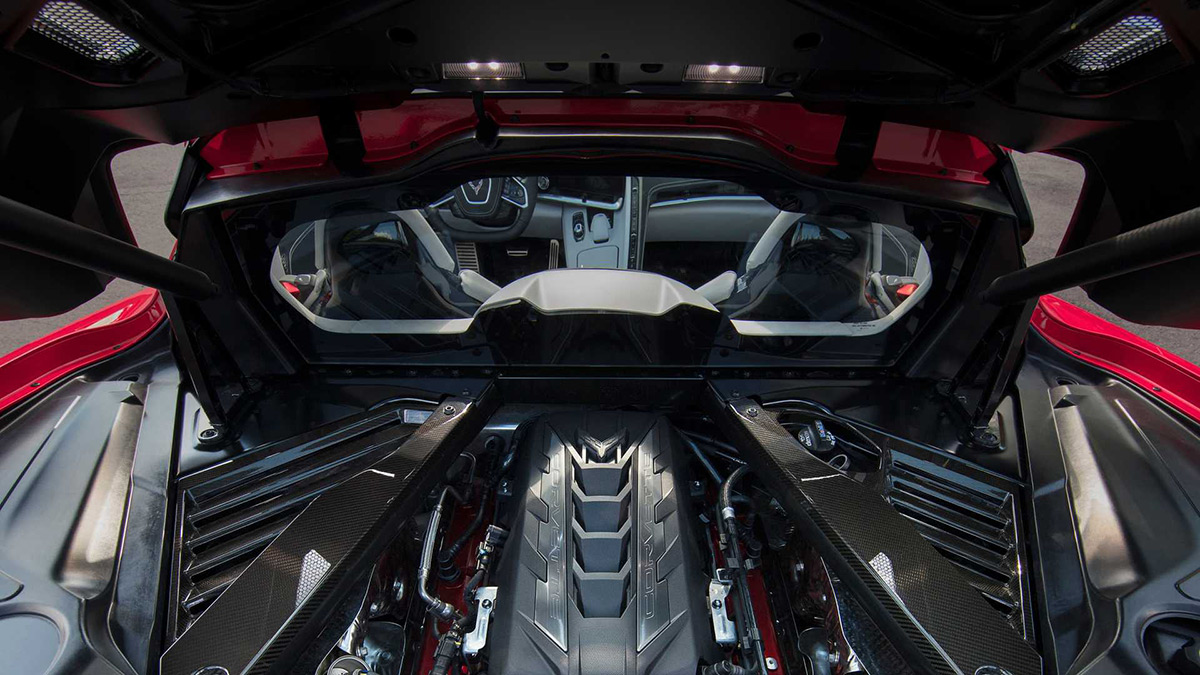 The next generation LT2 is paired with Chevrolet's first eight-speed dual-clutch transmission, which provides lightning-fast shifts and excellent power transfer. This transmission is uniquely designed with TREMEC to provide the best of both worlds: the spirited, direct, connected feeling of a manual and the premium driving comfort of an automatic.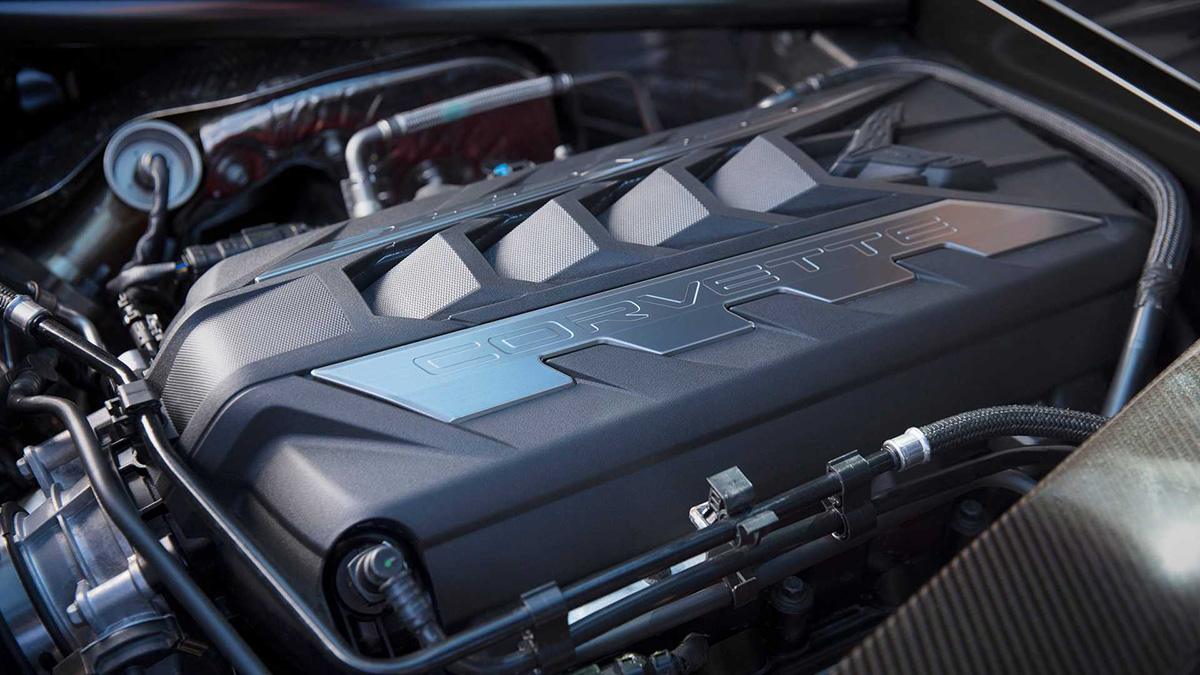 The double-paddle de-clutch feature even allows the driver to disconnect the clutch by holding both paddles for more manual control.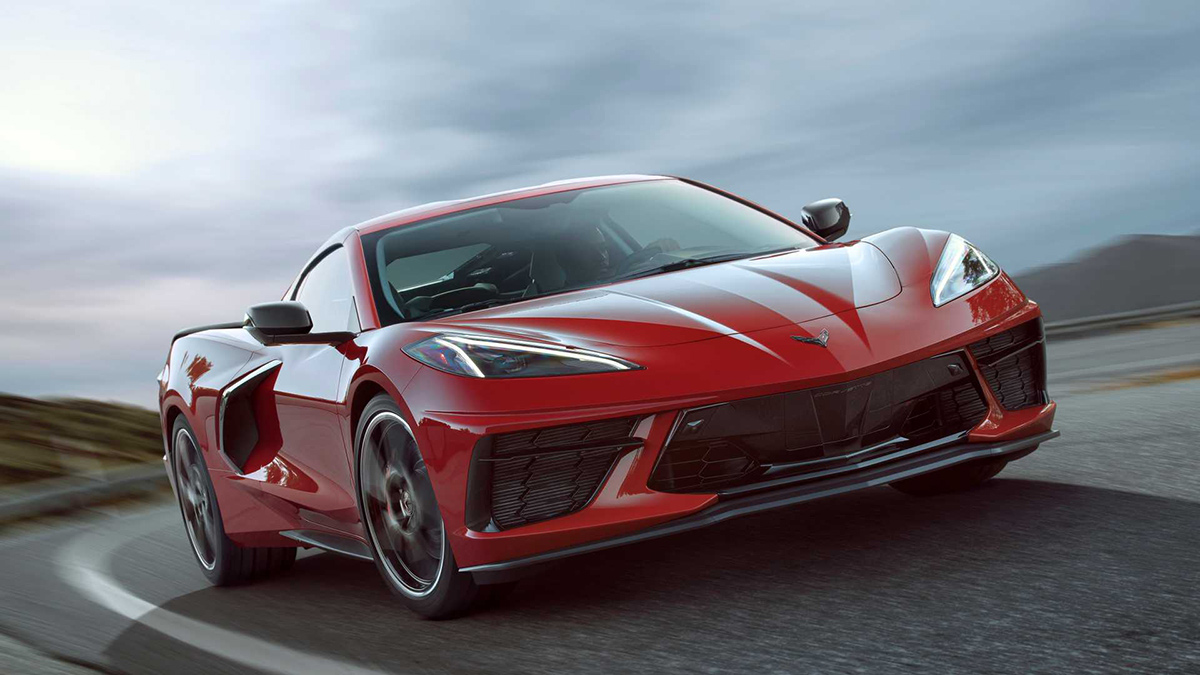 The entry 2020 Stingray will start under $60,000. The 2020 Chevrolet Corvette Stingray goes into production at GM's Bowling Green Assembly in late 2019.