Hyundai Motor has revealed images of its next-generation Sonata, showcasing a sporty four-door-coupe look. The eighth-gen Sonata embodies Hyundai's Sensuous Sportiness design concept. It is a fully transformed vehicle following the release of the seventh-generation Sonata in 2014.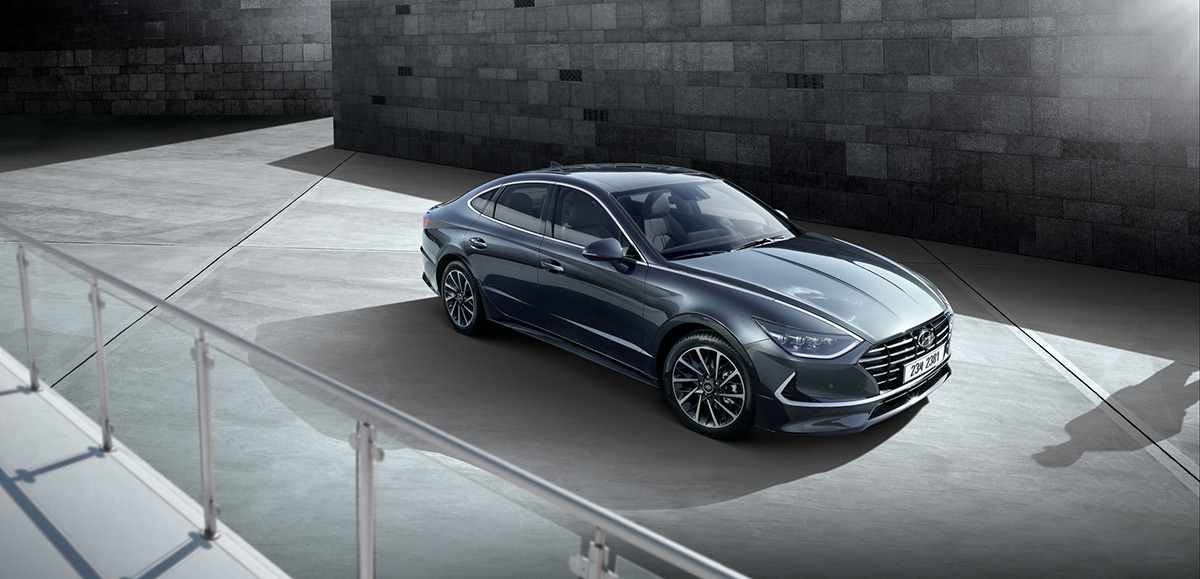 The all-new Sonata takes its inspiration from the award-winning Le Fil Rouge concept, which debuted at the 2018 Geneva International Motor Show. It gets a coupe-like silhouette. A short overhang, sloping roofline, and low deck lid create a balanced feel, and Hyundai's signature chrome accent now goes all the way into the hood, making it look even longer. It also has LED lighting built in. The new Sonata has a much sportier look than its predecessor, with a 30 mm lower height and a width extended by 25 mm. Its wheelbase is enlarged by 35 mm, and its whole length by 45 mm.
The side sections of the Sonata are accentuated by the light architecture revealed through Hyundai's HDC-2 concept car at the Busan Motor Show in June last year. It connects two chromic lines seamlessly linking the windows and daytime running lights. Through these two characteristic lines, the Sonata effuses an athletic and elegant charm. The all-new Sonata has a wide, layered long hood, a very low stance, and a sleek roofline. The feeling of width is also achieved with ultra-wide taillights.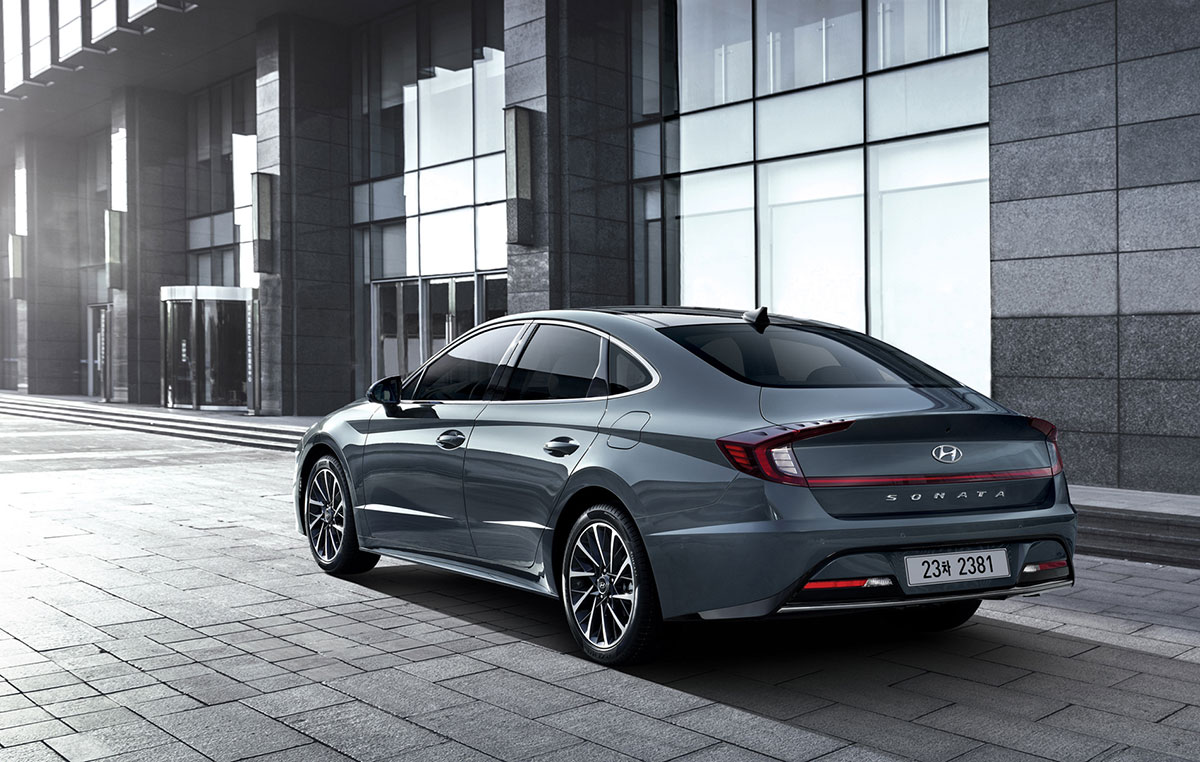 The light architecture is also applied to the interior space with the ambient mood lamp illuminating dashboard and doors. The clean and sleek design is carried through the center-gauge cluster display. Designers threaded the two displays together on the 2020 Sonata, using a unique S curve.  These displays are seamless, with no parting lines, and have capacitive touch buttons. Additional features include a satin chrome accent on the steering wheel, which looks like an aircraft yoke, and shift-by-wire transmission controls to free up storage space.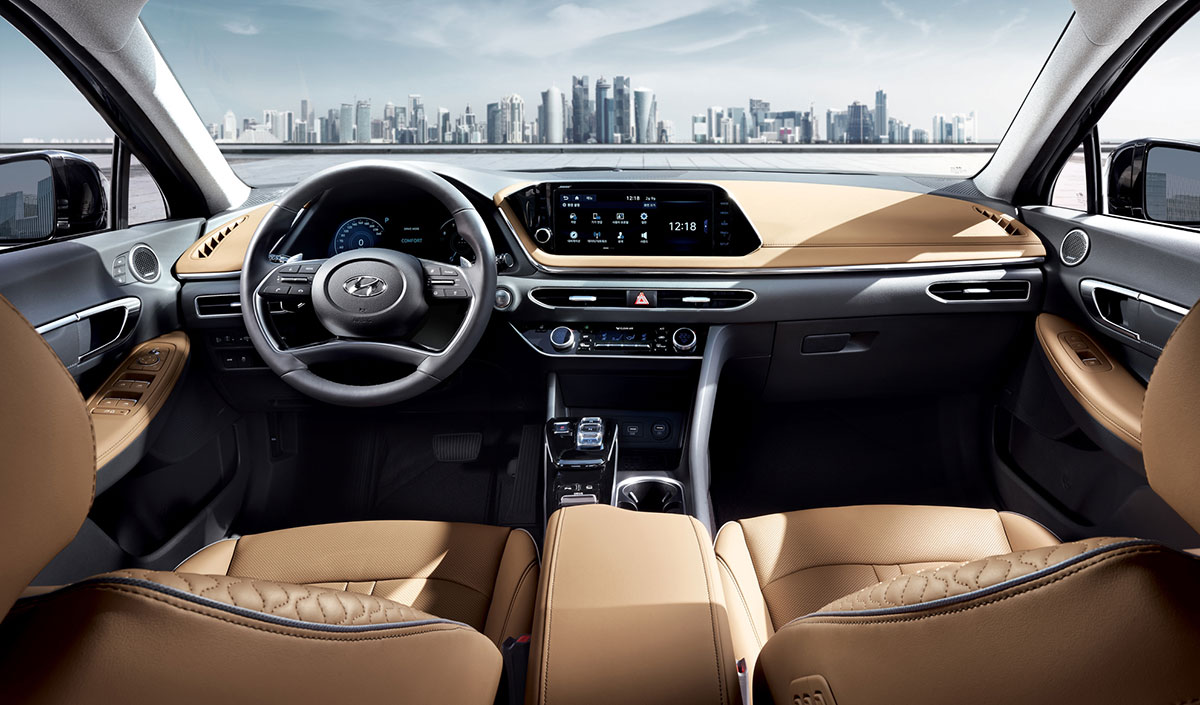 Powering the new Sonata will be a sporty 180 hp Smart Stream G 1.6 T-GDi gasoline engine which can be specified with an eight-speed automatic transmission to further optimize the car's smooth and efficient throttle response. This new Sonata variant also features a range of sporty and sensuous design enhancements that complement the vehicle's performance capabilities.