Great Wall Motor Co Ltd (GWM), China's largest SUV manufacturer has made its debut in India, at the Auto Expo 2020 in Greater Noida, which is its brand premier in India along with the announcement of its India plans. At the Expo, GWM has made the global premier of Haval Concept H and the Indian debut of Concept vehicle Vision 2025.

GWM has showcased its excellence and strength in automotive technology with its range of Haval SUVs, GWM EV products, and innovations in the area of intelligent safety, connectivity, and advanced autonomous systems. The GWM brand is built on the philosophy of innovation, sustainability & smart mobility. Haval is an automotive marque owned by GWM that specializes in a full range of SUVs.
GWM has made strides in setting the grounds for its exhilarating entry in India by signing an agreement to acquire General Motor India's Talegaon factory on January 17, 2020. This is a significant step forward for GWM and reinforces the commitment of the brand for the Indian market. The Haval H9 is one of the models under consideration for the Indian market.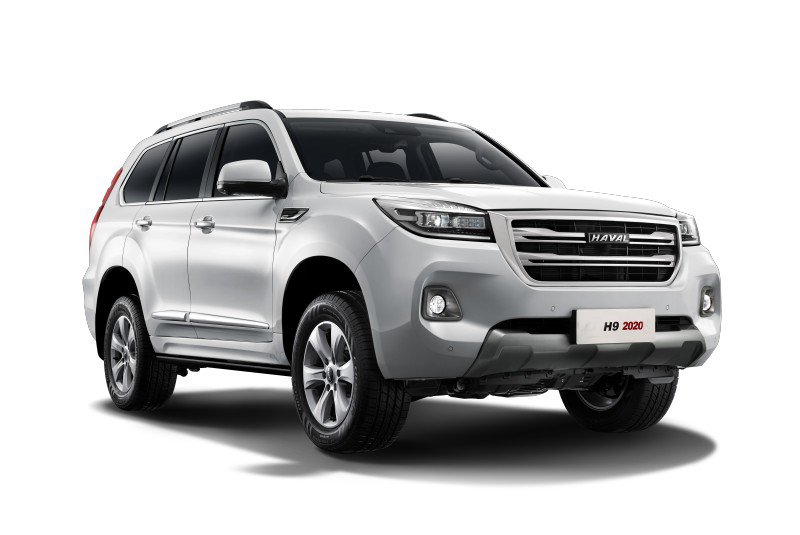 The Haval H9 is a big full-size SUV that's bigger than ladder-frame models like the Ford Endeavour, Toyota Fortuner. Measuring 4,856mm in length, 1,926mm in width, 1,900mm in height and with a 2,800mm wheelbase. the H9 does come with a 4WD system that has a high and a low range. Power for the model in China comes from a 2.0-liter, four-cylinder turbo-petrol engine that makes 218hp and 324Nm of peak torque. An 8-speed torque convertor automatic gearbox is standard.
The crown jewel of Great Wall's Auto Expo display, Concept H is a plug-in hybrid SUV. Details on the powertrain are scarce, but the Haval Concept H previews a future midsize SUV from the brand. Design-wise, it gets a lot of styling cues that are already present on a number of Haval SUVs but stands out with a large and tastefully executed chrome-lined grille, LED headlights, large 19-inch alloy wheels, and T-shaped tail-lights.