The second concept based on the versatile ALFA ARC, 'Agile Light Flexible Advanced' Architecture, is the Sierra EV concept.  The Sierra is reborn as the 'Sierra EV Concept' with a modern, progressive look, somewhat similar to the new Land Rover Defender.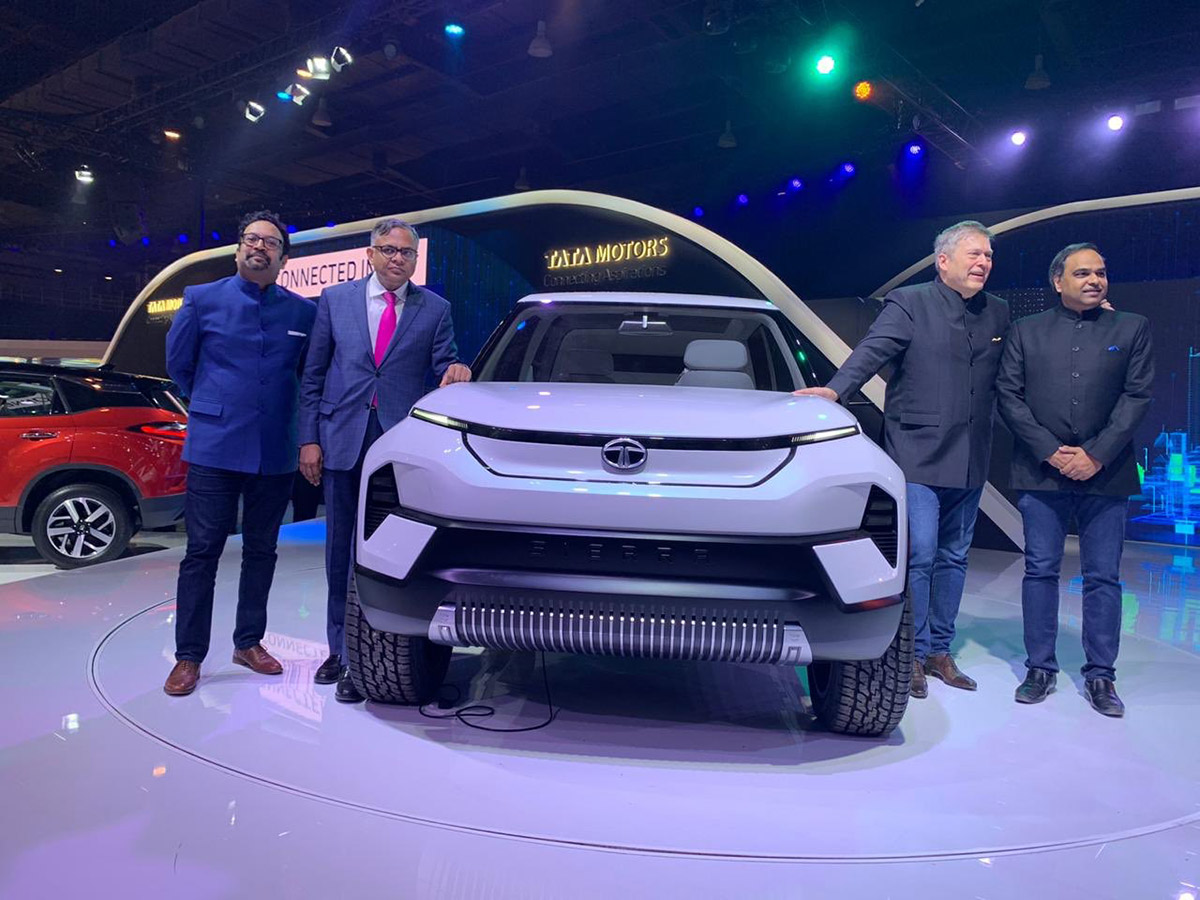 The Sierra EV Concept continues the development of the Impact 2.0 design language creating vehicles that look sharp and reflect the contemporary expression of Tata Motors design. It is a 4.1 metre SUV and is the third vehicle based on the new 'Agile Light Flexible Advanced' (ALFA) Architecture and is a full EV. Outstanding in quality and capturing the essence of the sophisticated customer, the Sierra Concept's design is dynamic and focused on the outside while providing class-leading space and functionality on the inside.

On the exterior, the Sierra is a functional focused design that mirrors the active lifestyle of the customer. Inspired by the original Sierra's iconic stance and window graphics the Tata Design team have created a product that is modern, progressive and yet captures the spirit of the original. Well balanced and poised, it is designed with tasteful minimalism. It can function as a rugged all round SUV but also as a mobility solution. The front face echoes the Impact 2.0 humanity line but reinterprets this in a new way expressing the EV identity. There is a balance between 'tough tech' along the bottom of the car expressed in the cladding and the platform and powertrain and 'flush tech' along the upper side which emphasizes quality and seamless surfaces.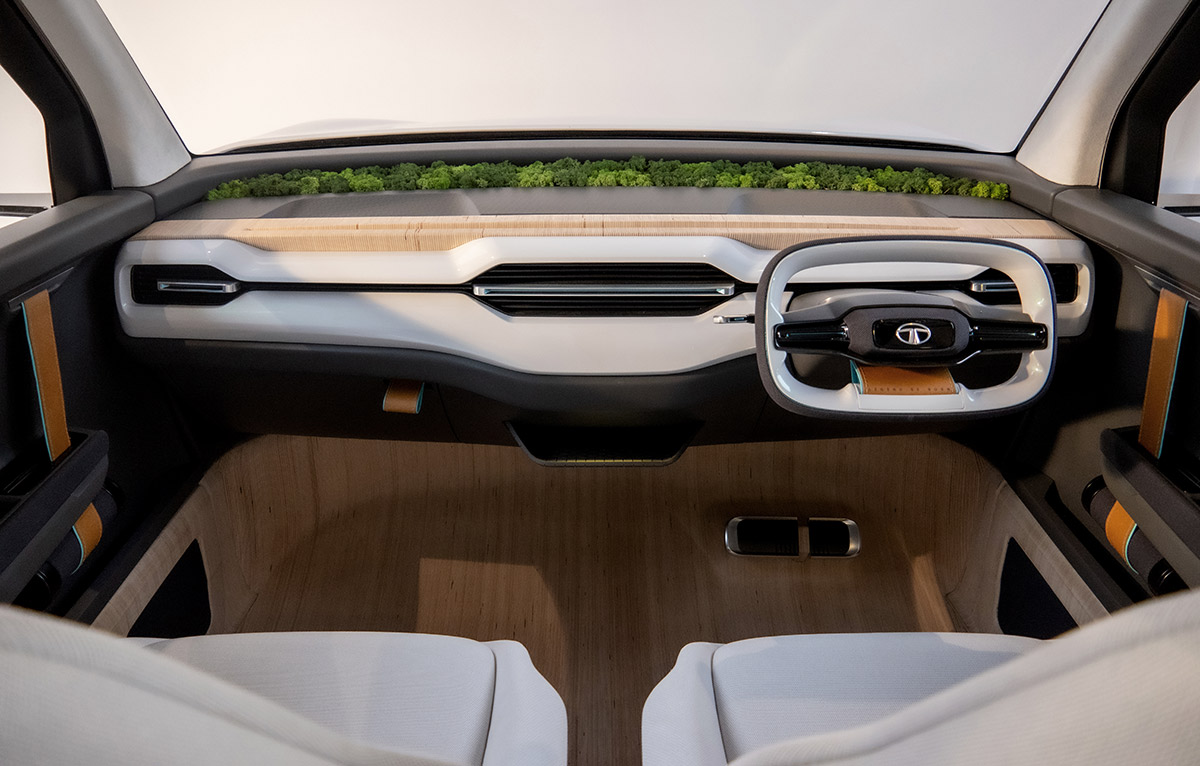 The interior design is built on creating a spacious and environment. The rear passenger layout emphasizes roominess, comfort and safety, creating an inviting atmosphere. It offers a unique and pioneering approach to mobility with a signature lounge layout for the rear passengers and the ability of the front passenger to rotate and share in this space. There they will enjoy the large panoramic windows and skylight. The dashboard forgoes the race to add more screens and instead offers a natural wooden tech shelf with the ability for the customer to bring their own device. This adds to the digital detox of the Tata Sierra experience creating an atmosphere where the users interact with each other and enjoy the vista.
Tata hasn't officially announced anything about the electric powertrain of the Sierra EV or anything about the possibility of its launch.