BMW has taken the wraps off it's new 1 Series. The 1 Series enters its third generation and is developed from the ground up, the new hatch uses BMW's FAAR architecture, which is also used for the X1 and X2 SUVs, along with the Mini Countryman. The new BMW 1 Series also represents a vast departure compared to its predecessor as a result of switching from the once traditional rear-wheel-drive layout to an FWD setup which is also the first time in 15 years.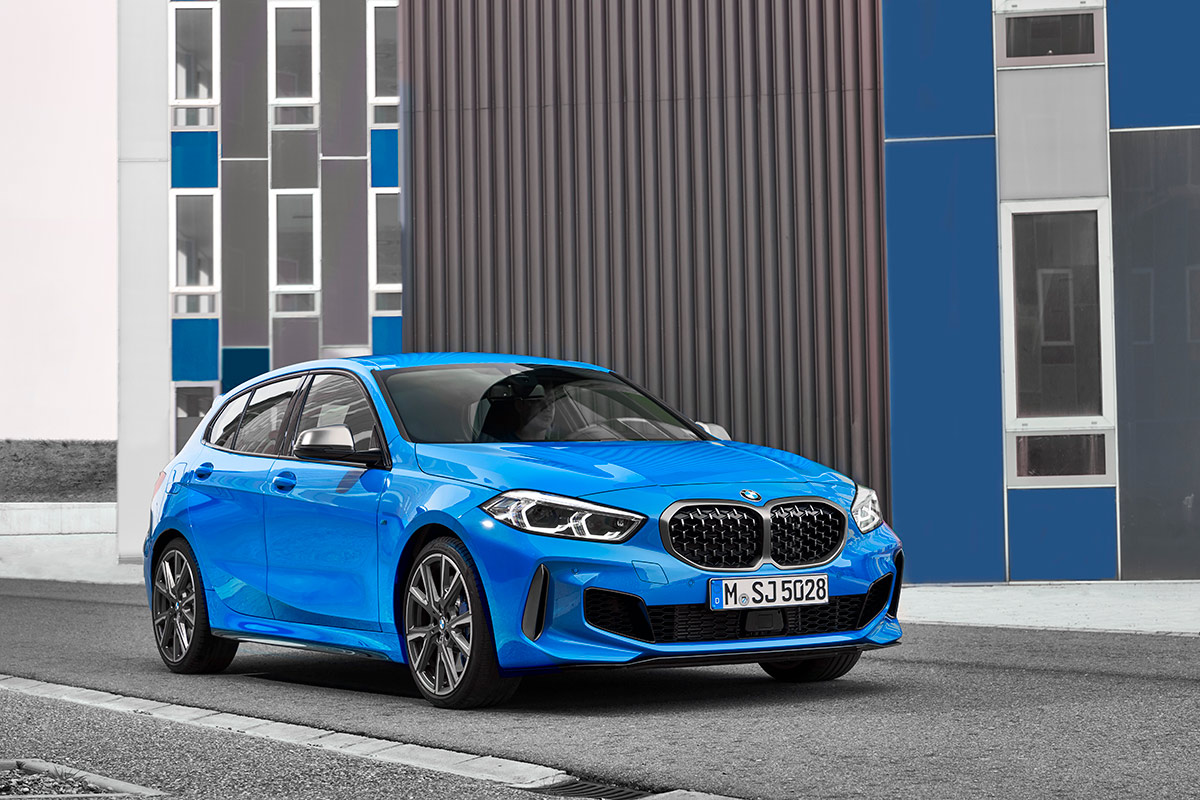 In terms of design, the new BMW has gone through quite a few changes and now sports a refreshed exterior styling. The hatchback now gets an enlarged front grille with the two kidneys now meeting in the middle instead of being separated like they were on the previous generations.
To complement the dual kidneys the 1 Series gets new LED headlamps and a restyled front fascia that is now sleeker than the previous model. The side profile is clean with a single strong streak shooting upwards right under the door handles mimicking the window line to add flare to the new BMW. The hatch sits on alloys ranging from 16-19 inches. Over on the back, twin exhausts and slim LED taillamps are all the rage with a subtle looking roof spoiler that adds a dash of sport to the car.
Behind the doors, the new BMW 1 Series is now up to date with all the other BMWs released in the recent years. The premium hatchback gets an 8.8-inch touchscreen infotainment system with voice and gesture control as standard. On the high-spec versions, the multimedia display bumps the size to 10.25 inches and is complemented by a fully digital instrument cluster of the same size. You get premium racing type seats with blue accents, these blue accents are also present in multiple places within the cabin.
Under the bonnet, the new BMW 1 Series will be offered with multiple choices. At launch, the 1 Series will be available with a pair of petrol engines and three diesel engines. The diesel line-up includes the 116d, 118d and the all-wheel-drive 120d xDrive producing an output ranging from 115hp to 190hp. On the petrol front, the entry-level 118i will rely on a three-cylinder 1.5-litre rated at 138 hp while the range-topping mill is the 2.0-litre unit found in the M135i xDrive that makes 302 horses and 450 Nm of torque. The M135i xDrive can do 0-100 in 4.8 seconds and is electronically limited to 250 km/h. BMW will host the public debut of the all-new 1 Series in Munich from June 25 through 27.