In this serious crisis, it's crucial that we maintain social distancing as best we can. And what's better than brushing up your reading habits. As the nation faces a lockdown to combat the spread of novel coronavirus (Covid-19), we have therefore felt it important to share the latest issue of Nepal Drives magazine for free. Readers can now enjoy our latest issue which is available to download for FREE (Click here to download)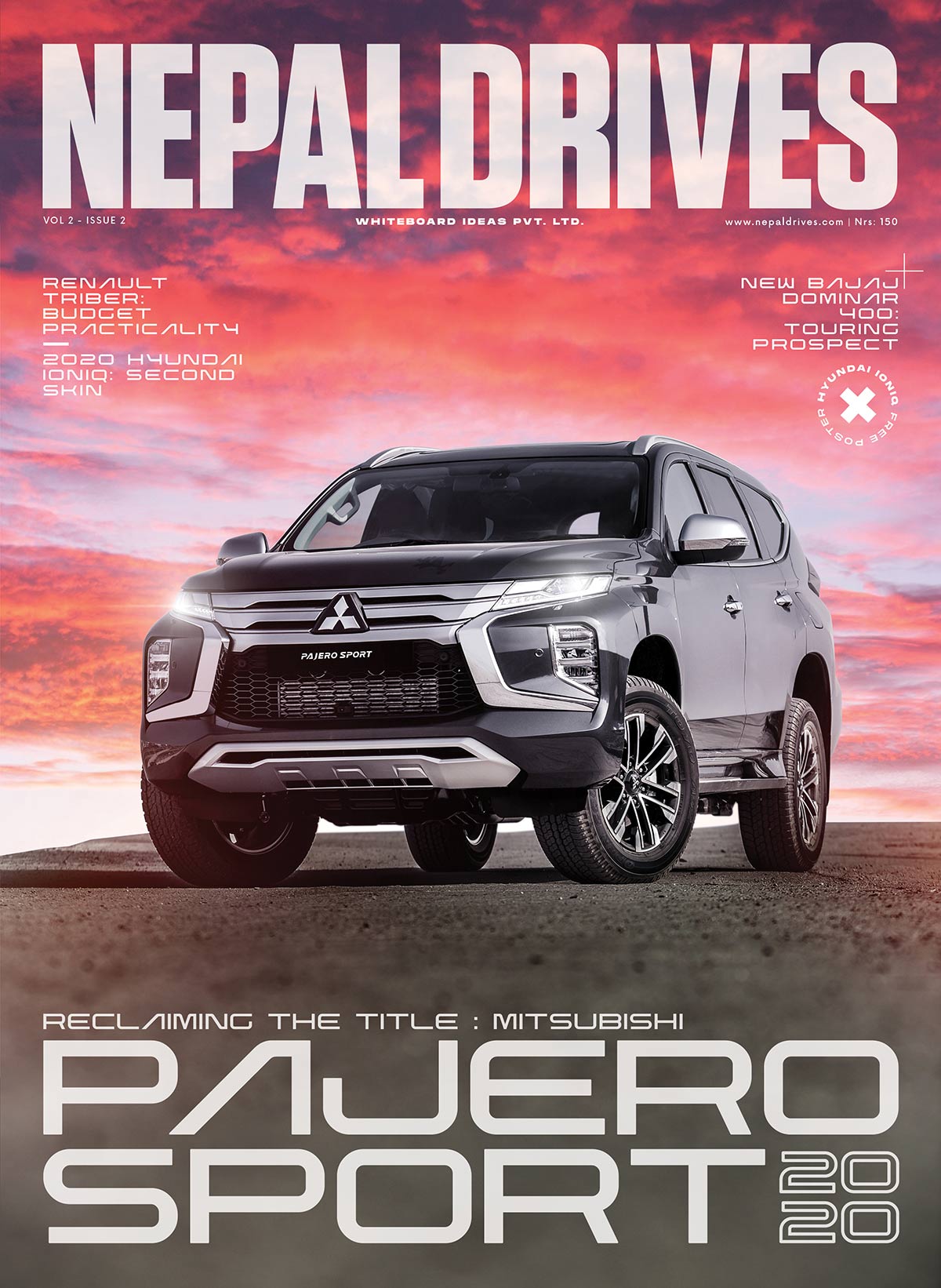 There's a lot of action in this issue.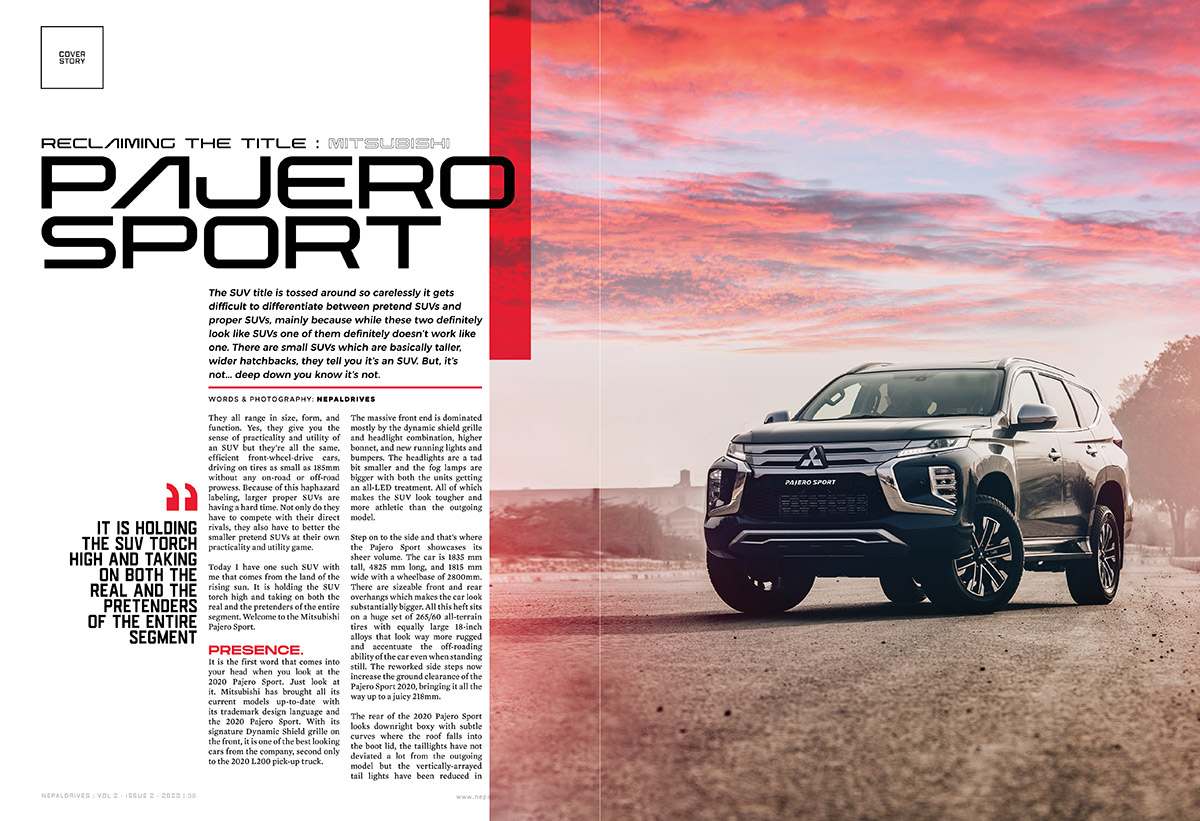 Long ago, in a different car magazine far far away, we had reviewed the old Pajero Sport and deemed it "The Beast from the East". We find out if it still lives up to the name in this issue of Nepal Drives! With further improvements to its design, convenience, comfort, and quality, the new Pajero Sport gives you all the grip and grunt whenever you need it. And for many of us, the new Pajero Sport is better than ever. Watch out rivals, this burly SUV just became a more appealing buy.
Also on the reviews are the new Bajaj Dominar 400, all-new Renault Triber, and the 2020 Hyundai Ioniq Electric.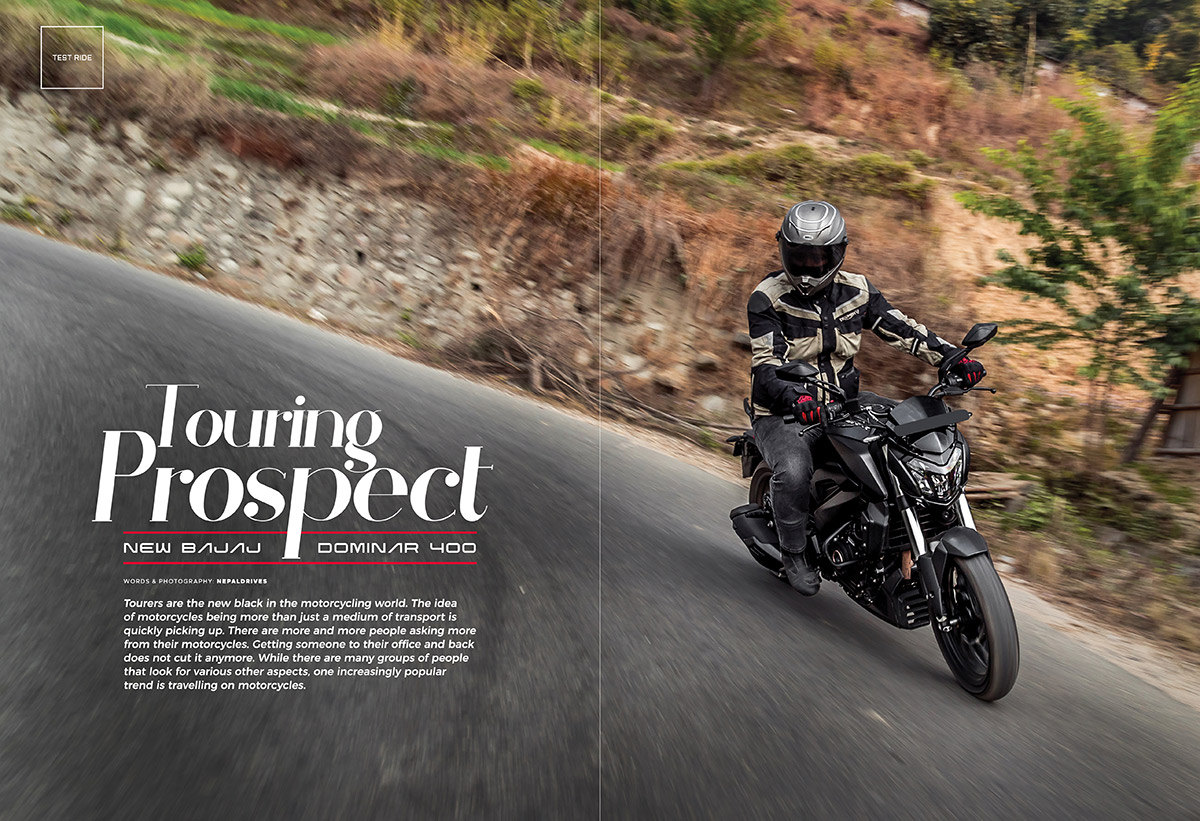 When Bajaj launched the Dominar brand in 2016, it offered discerning motorcyclists a truly modern, fully loaded bike with enough muscle to ensure a strong presence and a rock-solid performance to back it up. Bajaj's ambitious and disruptive approach with the Dominar 400 helped coin a new concept called 'Power Cruising'. Now, in its second iteration, it looks set to reaffirm that concept with a much-needed upgrade. Is the Dominar 400 still a perfect choice for riders looking for high speed touring prospect? We find out in this issue.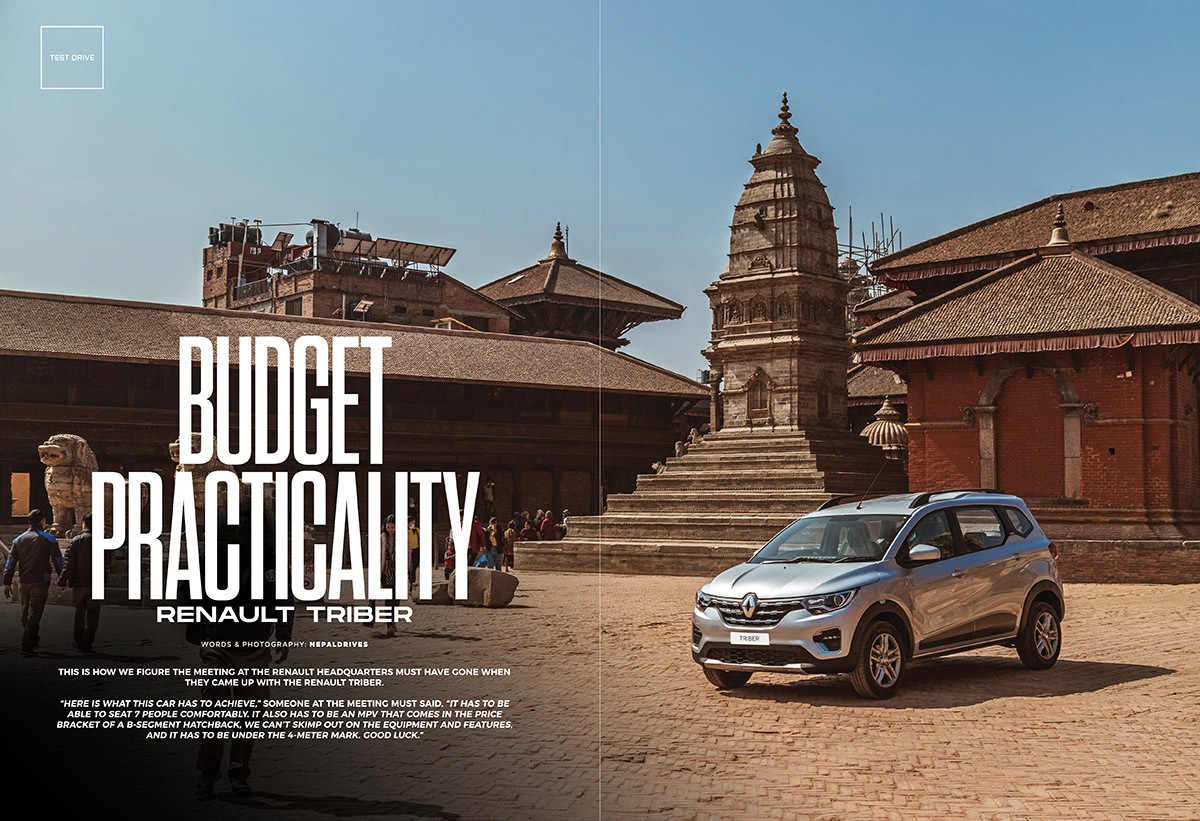 For this issue, we also have the all-new Renault Triber. Renault says the Triber will reinvent the game in terms of space and modularity with its attractive pricing. The Triber has contributed to Renault's surge in volumes in India.  Will the Triber be able to replicate a similar story in the Nepalese market? The competition is tight.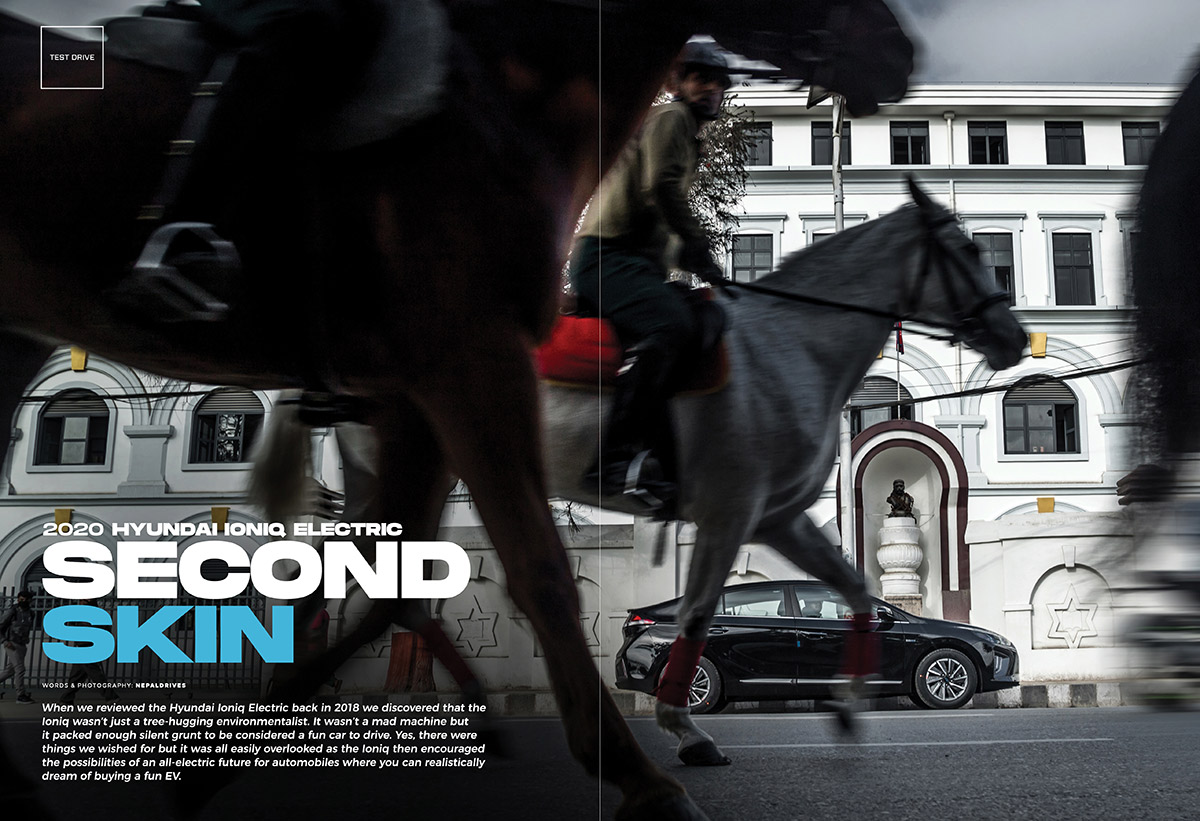 The players in the EV segment have increased drastically in the last few years. For Hyundai which is a formidable player in the EV landscape, the time was ripe to bring the updated Ioniq Electric. Going by the looks of it alone, we were floored. Driving it, we made up our mind on where it stood for us in the EV race.
Once you have downloaded our issue, use the Adobe Acrobat Reader and switch to Two Page View and enable Show Cover Page in Two Page View for the best reading experience!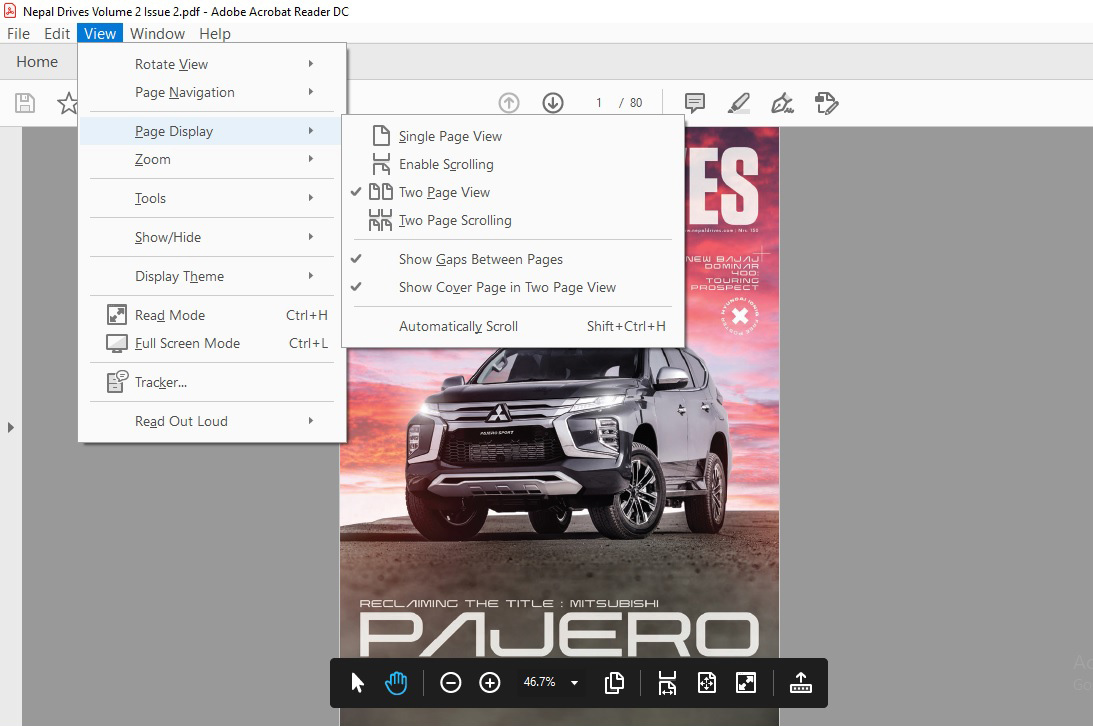 So as we wait for the lockdown to end, enjoy your free copy of Nepal Drives!