Nearly ten years after first being introduced, BMW Motorrad's flagship supersport bike, the S1000RR, has finally received major upgrades. The first significant change is the absence of the distinctive asymmetrical headlights that made the bike immediately recognizable, it now gets a conventional twin-LED headlight unit. The new S1000RR looks more compact than its predecessor, with fewer body panels and a stubbier exhaust muffler.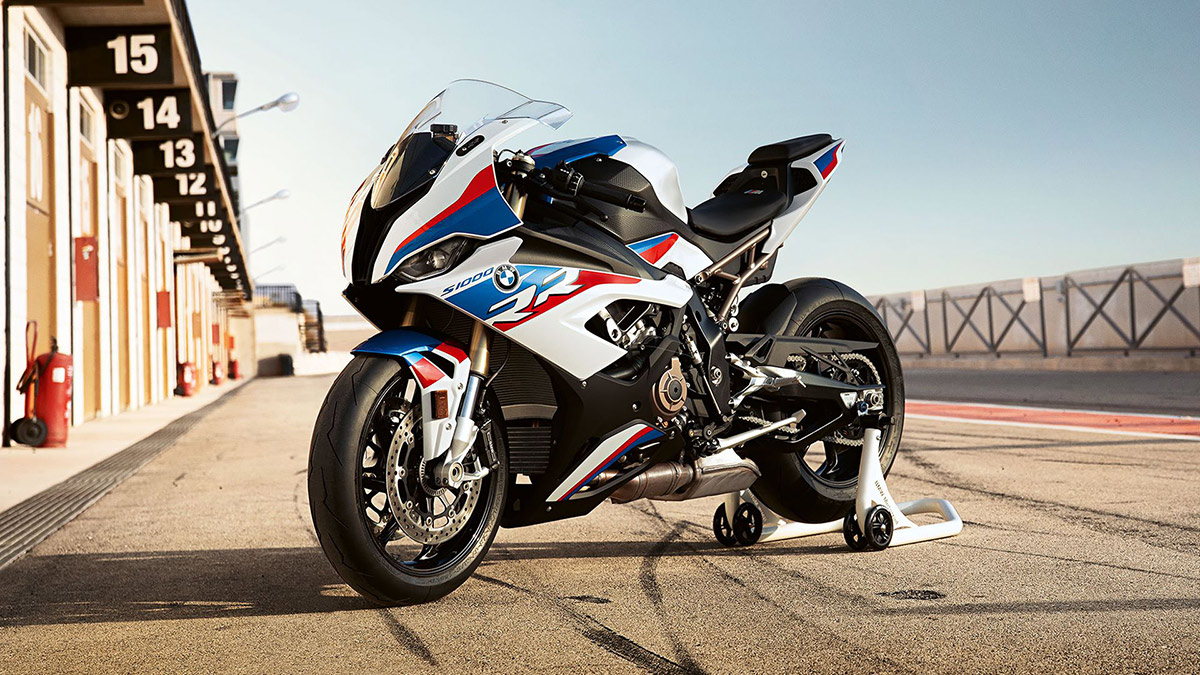 With 207 hp, the superbike has become even more powerful – with a maximum torque of 113 Nm at 11,000 rpm. Thanks to the new BMW ShiftCam technology, significantly more power is now also available in the lower and middle engine speed ranges.
As the only street-legal standard superbike, the RR has an aluminium undercarriage, which had previously only been used on the racing scene. With just 197 kg unladen weight, new design, new ergonomics, new engine and a lot of new features, the RR also sets completely new standards.
Major Highlights: 
207bhp @ 13,500 RPM (+8bhp)
Redline upped to 14,600 RPM
More mid-range torque (details TBC)
All-new underslung swingarm with re-worked linkage system
11kg weight reduction from 208 to 197kg. 4kg weight reduction comes from engine and 1.3kg from exhaust mods
Variable cam timing ("shift cam" as seen on the BMW R1250GS) shifts at 9,000 RPM
Titanium valves (hollowed out!), and revised inlet ports
Lighter rocker arms and shorter, 10% lighter steel con rods
Longer wheelbase, steeper rake with less trail
More front-biased weight bias with 53.8% of weight over the front wheel
TFT colour dashboard with lean angle and lap times
LED headlights