Nepal is a country of Himalayas, beautified with nature and rich in its culture. Nepal's geographic characteristics welcome an opportunity for adventure tourism & sports. Remaining on the same note of adventure, The Amazing Motor Rally that began in 2012 has gotten better every year. Now the sixth edition is all set to kick off as Mitsubishi Motors 'The Amazing Motor Rally 2019'. This year the journey is set from Kathmandu to Jagatpur, Chitwan.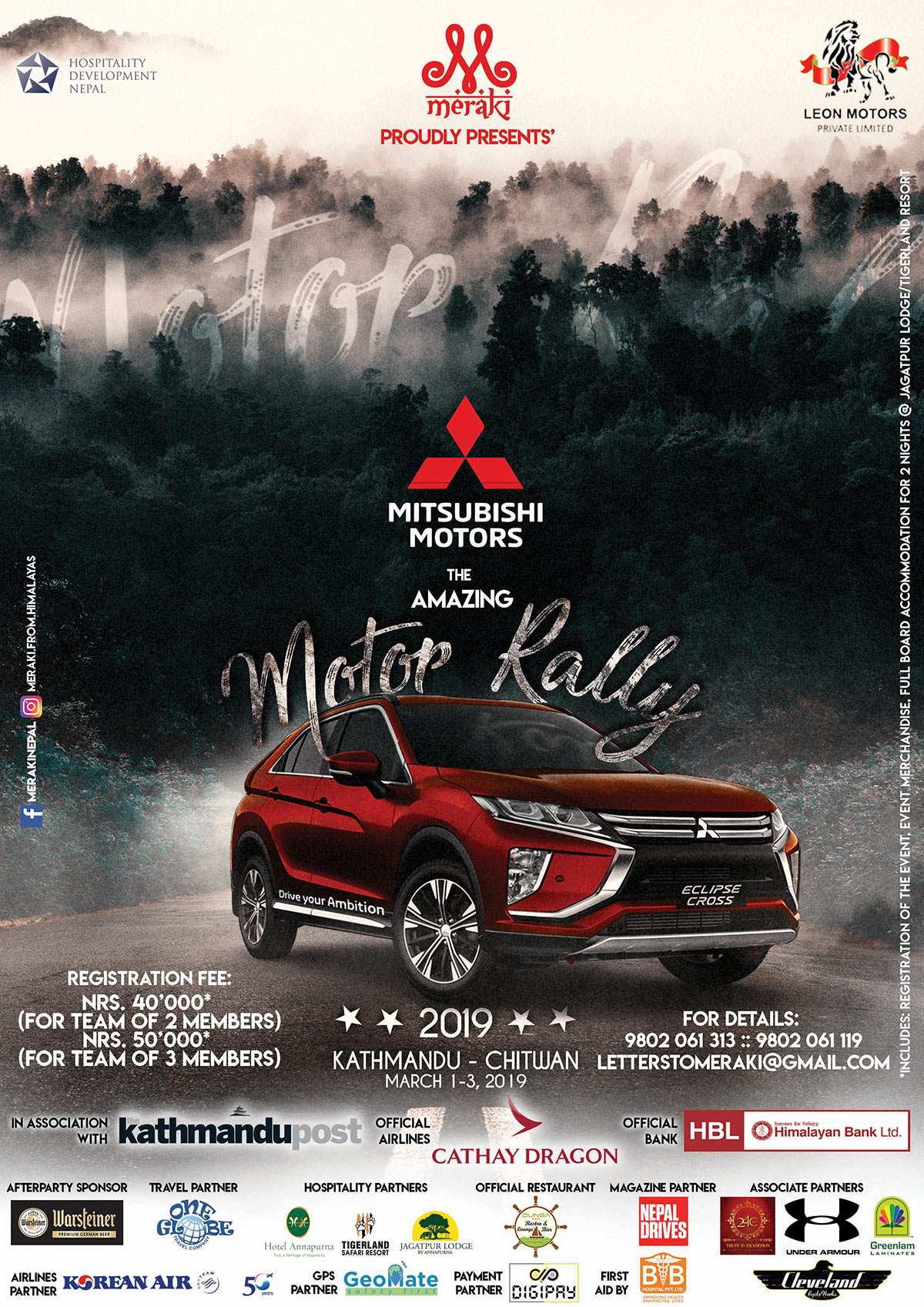 The rally is focused on promoting domestic tourism by interconnecting the capital city with others. On the same note, this year the rally will be heading to Jagatpur, Chitwan on March 1, 2019. The number of participants has been increasing every year. It is an open event focused on developing the roadway travel. The fund raised is utilized by contribution towards the community service.
The event comprises of traffic rules obligations, physical & general knowledge tasks, treasure hunts and many other fun-filled games in making the journey of approximately two hundred kilometers (200kms) worth treasured in memory. Winners will be declared upon the completion of the tasks, the momentum of speed, distance & timing, social media popularity and the points gained by a team on the same note. Winner will bag the championship trophy along with free tickets to any online destination by its official airlines' partner.
Glimpses from last year's event
The event will start from Kathmandu and ends at Jagatpur, Chitwan. This year event witnesses minor changes in modulation as it is scheduled for two nights (previously only one night). Day one will end with the travel from Kathmandu to Chitwan followed by cocktail dinner and after party. The fun does not end there as day 2 begins with other additional challenges for participants to complete followed by an award ceremony and gala dinner.
The event has been affiliated by Federation de' Internationale Automobile (FIA), Nepal Automobile Association, and National Sports Council – Nepal which is dedicated to supporting 'action for road safety' by FIA.
Interested participants can register directly via a call to (+977) 9802061313 or via email to [email protected] or through Meraki's Events social media pages.
Facebook: merakinepal , Instagram: meraki.from.himalayas