Organized by a trio of Mahindra powerhouses, MV Dugar Group, Agni Group, and Swaraj, the Mahindra Udaya 2019 festival is the first-ever event for Mahindra.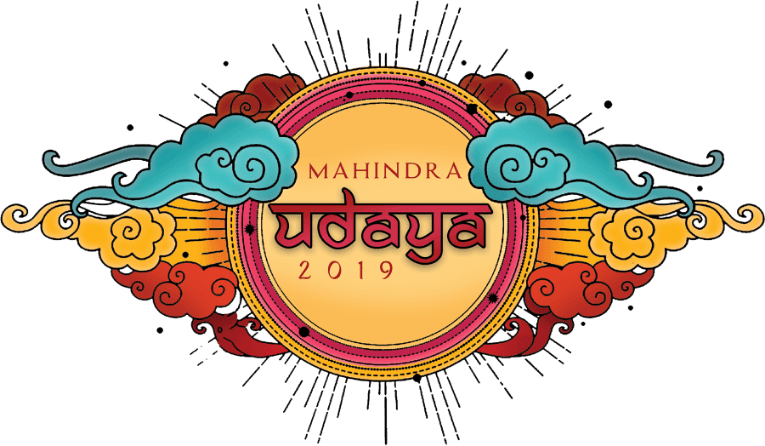 So, what is the Mahindra Udaya 2019? The answer is simple. Think NADA Auto Show, but with only Mahindra in it. Promising to be the biggest Mahindra even to date the Udaya 2019 will be a 3-day festival that will not only show the extensive portfolio of Mahindra ranging from two, four and more wheelers, it is also shaping to be a highly entertaining ensemble on its own with fun, food, games, and performances by some of the best musicians in the country. Now let's get the important stuff out of the way.

When and where is the Udaya 2019 festival? The festival will begin from 22nd February Friday and will end on the 24th February Sunday. The 3-day extravaganza will take place at Bhirkutimandap Exhibition Ground, the same place where NADA hosts their auto show every year. The festival will begin at 10 in the morning and end at 6 in the evening all weekend. If you want to attend the festival, there's other good news… It's a free entry, all you need is to type out your name, email and phone number here! You'll get a hassle-free e-ticket to the festival.
Register online at https://www.mahindraudaya.com/ to get eTickets in your email, and selected will be rewarded with interesting gift hamper.Know more: https://www.facebook.com/events/1141449979369505/#MahindraUdaya #Mahindra #AgniGroup #Events #OverView #Festive #MusicAndFood #JoinUs

Posted by Mahindra Nepal – Agni Group on Saturday, February 16, 2019
Being car guys, however, fun, food and music don't excite us as much as cars do and if you are reading this, we believe you feel the same way. So, on the subject of cars, given are a few things to expect in Mahindra Udaya 2019. 
Products Showcase:
Mahindra XUV300: Mahindra will be showcasing the most anticipated XUV300 compact SUV at the Udaya 2019. The XUV300 is a very exciting & comprehensive package that will compete with the compact SUVs namely the Hyundai Creta and the Ford EcoSport.
The XUV300 promises not just the most fun-to-drive performance in the segment, but also first-in-class hi-tech features & best-in-class safety. Its 7 airbags are the highest number offered on any 5-seater, not just in the Compact SUV segment, but also in the mid-size sedan segment. Segment-first features such as Dual-zone Fully Automatic Climate Control and Front Parking Sensors are thoughtful new features keeping consumer expectations in mind.
Mahindra Marazzo: Born of an engineering collaboration between Mahindra Automotive North America (MANA), Detroit and Mahindra Research Valley (MRV) Chennai, the Marazzo MPV has been engineered for excellence to ensure a smooth ride, agile handling, quietest cabin, fastest cooling and luxurious space.
The shark-inspired Marazzo's head-turning design, an outcome of a collaboration between Pininfarina, Italy and Mahindra Design Studio in Mumbai, is streamlined and aerodynamic. Marazzo offers a unique package of first-in-class disc brakes on all 4 wheels, dual front Airbags, first-in-class Emergency Call, ABS and ISOFIX child seat mounts as standard across all variants. Powering the Marazzo is a new 1.5-litre four-cylinder diesel engine that has been tuned to offer a maximum of 121 bhp and develops a peak torque of 300 Nm. The engine only comes mated to a 6-speed manual gearbox.
Product Launches: 
Mahindra Furio: Mahindra's new Furio range of intermediate trucks are aimed to offer improved efficiency, performance and comfort in the segment. The new Mahindra range of trucks are the first from the manufacturer in this segment and will help the expand the manufacturer's presence in the commercial vehicle (CV) space as a full range CV player.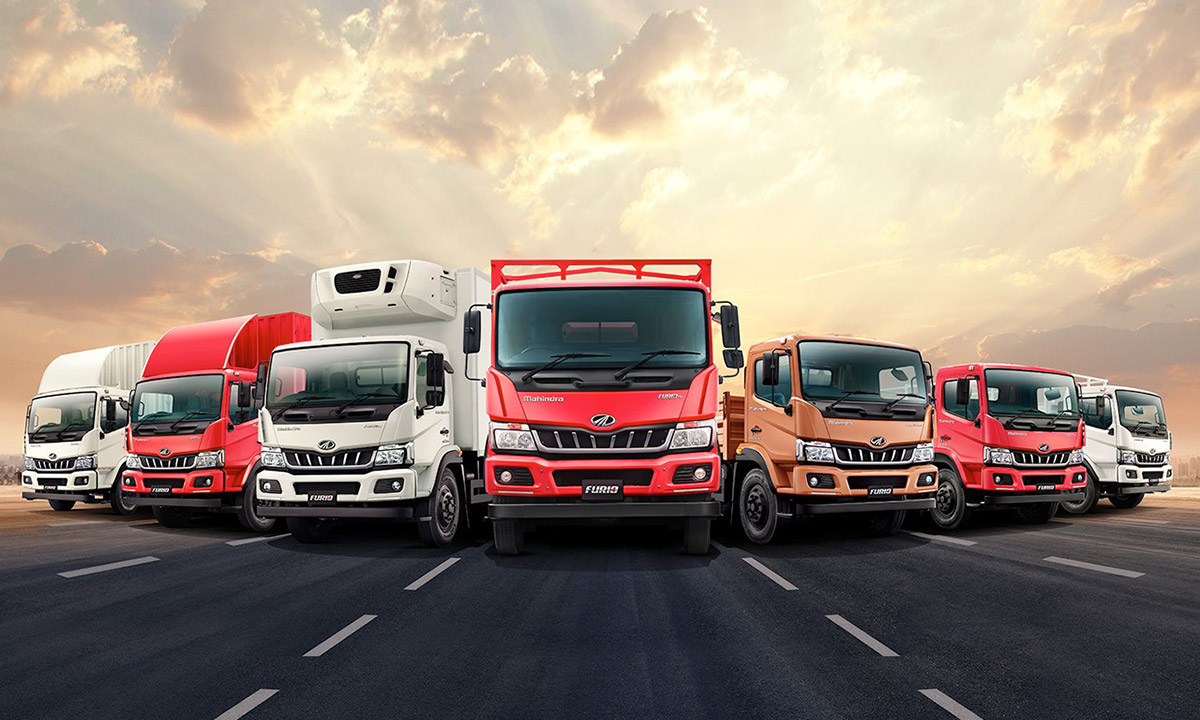 With Pininfarina inspired design, the Furio is set to be a game changer in the industry giving the new truck one of the safest, most ergonomic and comfortable cabins that will set new standards. The Mahindra Furio has been designed and developed by 500 engineers and 180 suppliers since 2014.
Mahindra Blazo: The Blazo series caters to the Heavy Commercial Market segment. The HCV comes in 3 different types for Haulage, Tipper and Tractor Trailer. The design and construction of Blazo series of HCVs guarantee greater productivity without compromising on fuel efficiency.
Mahindra Jivo: Jivo is a tractor that brings unmatched power with its highest torque of 86 Nm to carry out all operations with ease, and the highest PTO HP to efficiently drive all implements.
It brings superb performance with a strong metal body for everyday rugged use, a high lift capacity of 750 kg for lifting heavy loads easily, 4-wheel drive for better traction. The tractor also comes with best in class mileage, and easy spare part availability with low cost of parts.
Mahindra Yuvo: The Yuvo series of tractors are agricultural specialists in the 30-45 BHp range. Its advanced technology comprising of a powerful 3 cylinder engine, transmission with all new features and advanced hydraulics ensures that it always does more, faster and better.
Mahindra Yuvo is packed with many best-in-class features like more back-up torque, 12F+3R gears, highest lift capacity, adjustable deluxe seat, powerful wrap-around clear lens headlamps etc. It can perform more than 30 different applications.
Swaraj: The Swaraj tractor is based on an all-new platform in the high power category, ranging from 60 HP to 75 HP tractors. The Swaraj 963 FE has been designed indigenously by Swaraj's in-house R&D team and is its flagship product in this category. It is highly compatible with Rotary Tillers, MB plough, TMCH, Potato Planter, Dozers, Balers, Banana Mulchers, etc.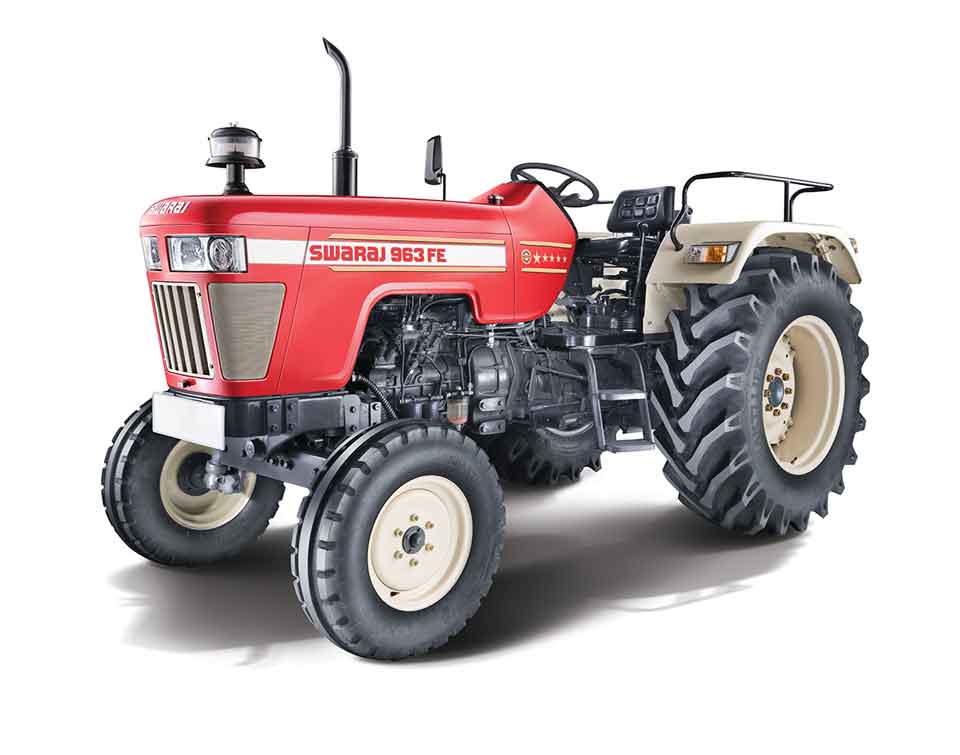 The Swaraj 963 FE will be available in both 2 wheel and 4 wheel drive options. The tractor is equipped with best in class 2,200 kg lifting capacity and industry best 400 hours service interval. The Swaraj 963 FE is powered by a naturally aspirated (Non-Turbo) engine with 60hp of top power that has a creep speed of 0.5kmph and a top speed of 31.5kmph.