When it comes to commercial pickups, there are a number of options to choose from; and it appears that that the Mahindra and Tata are leading the brigade in terms of sheer number. However, there is a new player in town: Force Motors.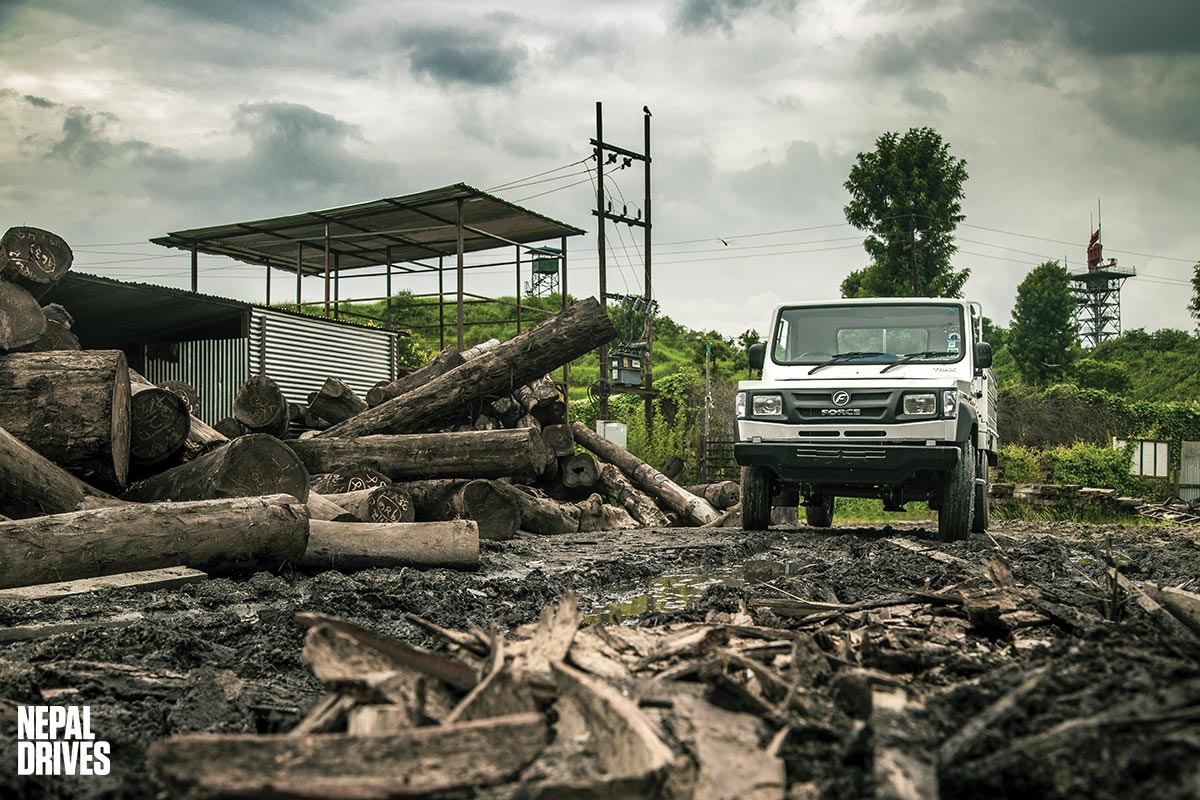 While most auto enthusiasts will relate the brand to the popular Gurkha, their commercial segment is where they excel. You will have noticed their Traveller model, which is a passenger carrier often used as school busses or public transport. But what we have with us is the Kargo King double cabin pick up, their goods carrier. And we bring you the experience from behind the wheels.
EXTERIOR
The masculine, boxy design of the Force Kargo King is an aesthetic advantage. A macho radiator grille with metal bumpers is flanked by clear lens headlamps. There isn't a lot of fuss with the bonnets, but it upholds the overall handsome appeal.
Because it is a double cabin pickup the elongated side profile is evidently visible. The overall length is a massive 5060mm with the cargo hold measuring to a length of 2442mm and width of 1610mm. Boasting a ground clearance of 210mm, it is a fair distance off the ground to ensure no roads pose a problem to its work.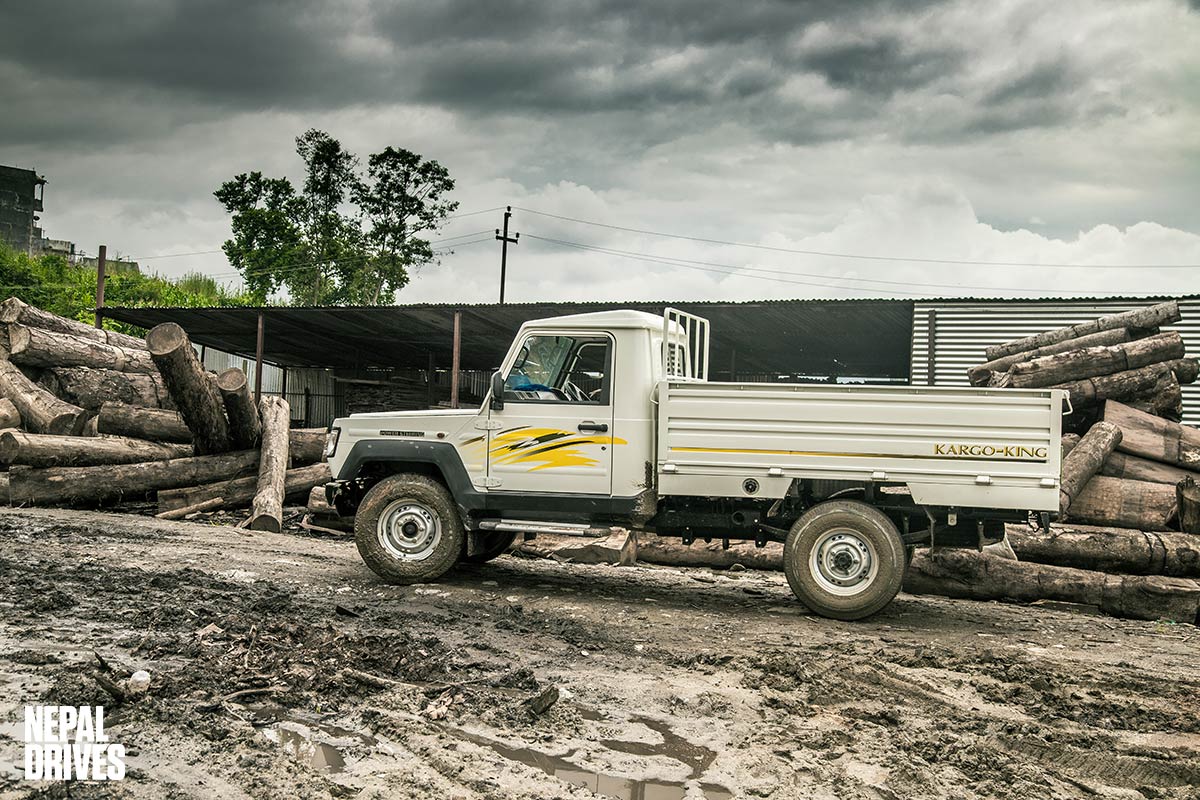 INTERIORS
Ingress and egress from the Kargo King is as easy as you'd expect it to be. There is only a single cabin and is capable of seating two grown adults with the driver. Hand brakes have been shifted to the right to ensure there is enough legroom for all three occupants.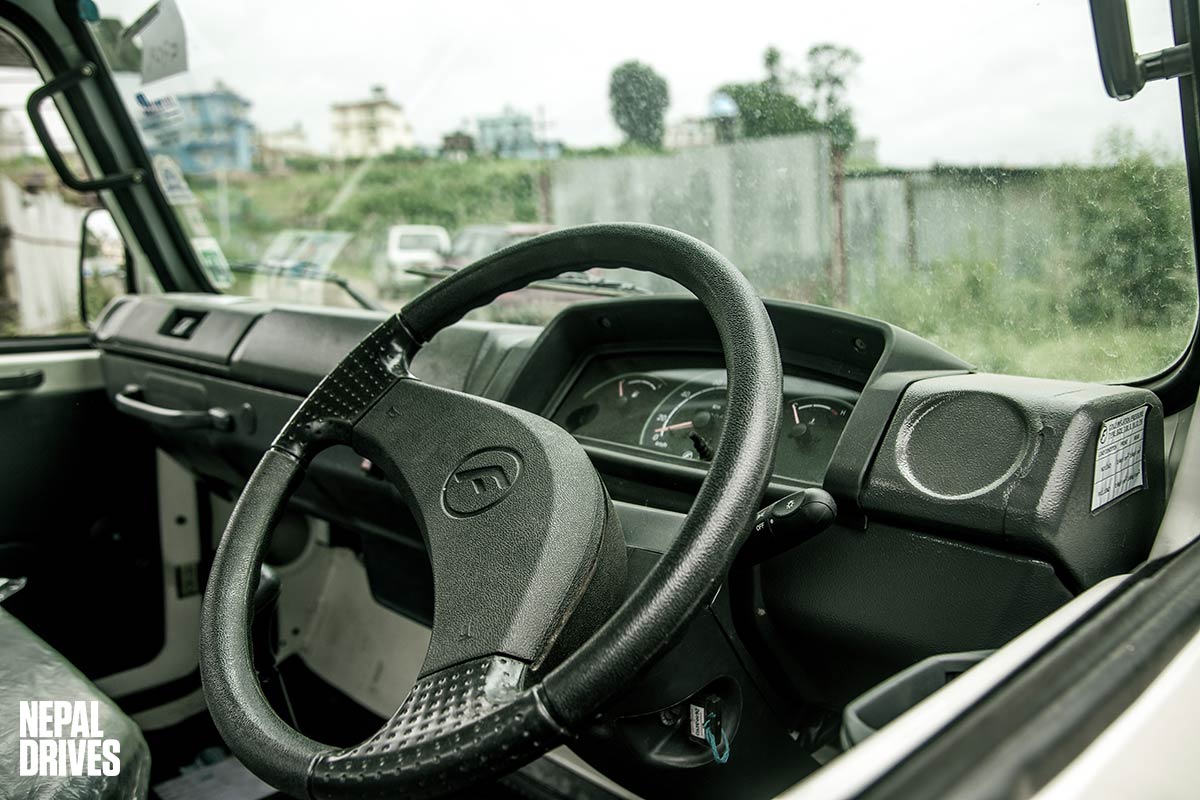 In order to provide a clear vantage point, the driving position is high and upright, with the driver seat getting adjustment options. Analog dials and a clean dash is pretty much all that you get, so don't bother asking about any added interior equipment.
CARGO HOLD
The overall dimensions of the cabin are 2242 length, with a width of 1610 mm and the gate measuring in at 546mm. Loading and unloading does not pose any particular difficulties. Maximum payload capacity is 1250kgs.
PERFORMANCE
We had a lot of fun driving the Force Kargo King. The vantage point is terrific and you can see everything that is happening ahead and around the bumper. It might not be too peppy off the line but there is undeniable power under the bonnet. There is a 2.0 Liter engine with a trusted Mercedes derived driveline sending 67 bhp of power and 175 Nm of torque to the rear wheels.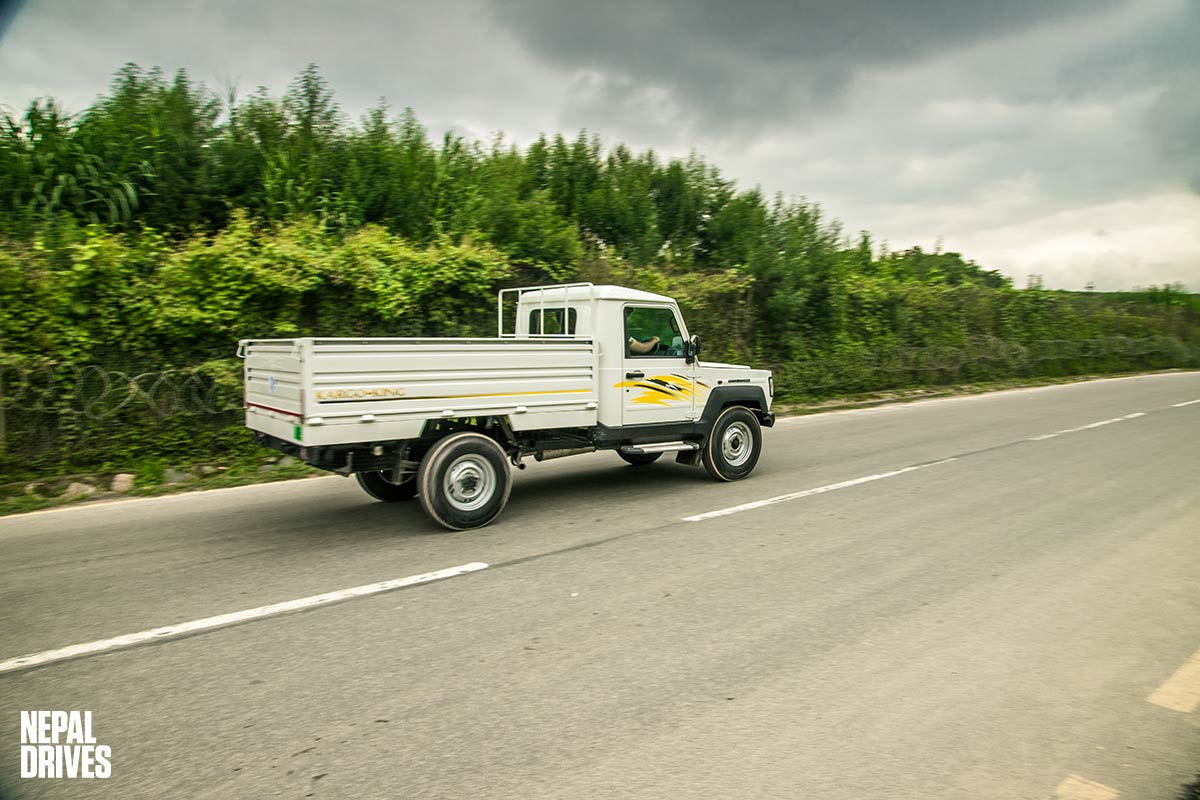 It is surprisingly slick through the gears. Get to the 5th gear and you will be going into overdrive. This is where the car is over-geared, and cannot reach its potential top speed, i.e. the car could travel faster if it were in a lower gear, with the engine turning at higher RPM. However, this will lead to better fuel consumption, lower noise, and lower wear.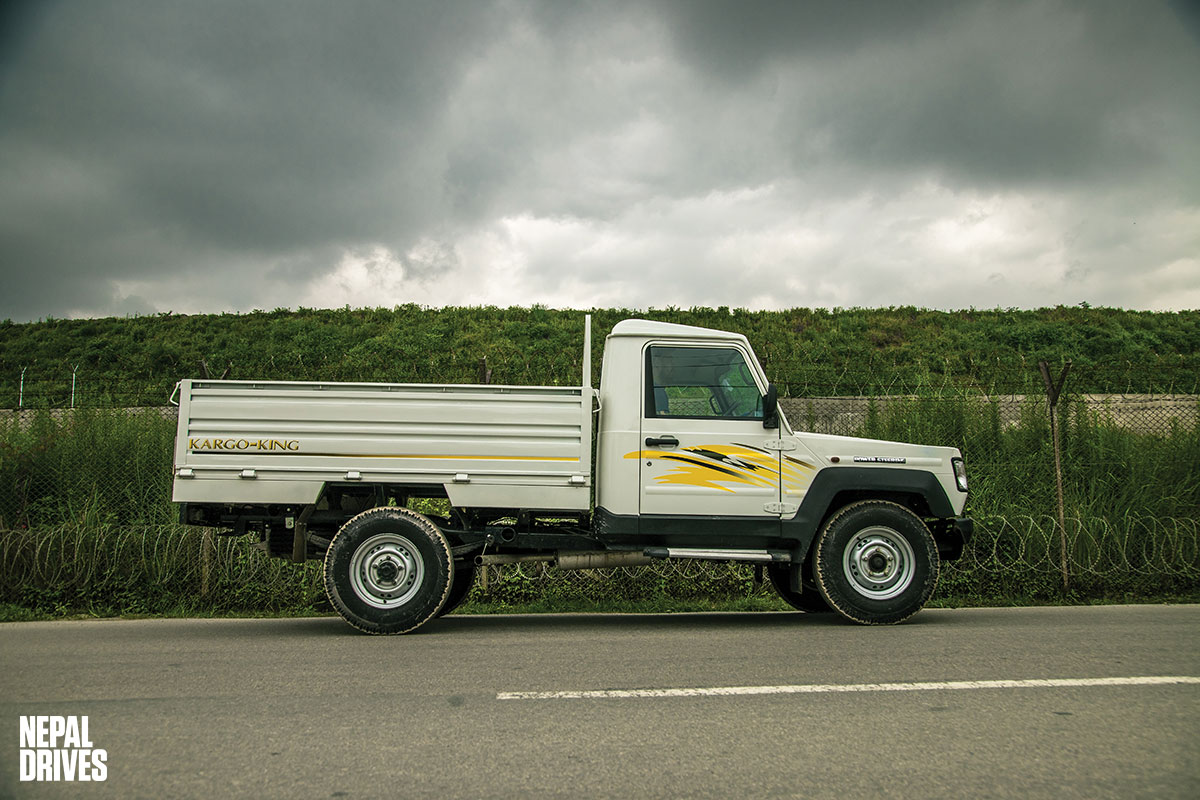 Leaf spring suspensions with hydraulic telescopic shock absorbers at both ends take care of suspension duties providing decent ride quality.  Discs in the front and drums in the rear undertake braking duties. You do get power steering as an option, which we had in the one that we were test-driving. This came in good use while making tight turns and U turns with the 7.0 Meter turning radius.
VERDICT
The Force Motors Kargo King is a great commercial vehicle for goods carrying purposes. The double cabin pickup can be put to great use in the commercial sector and the masculine good looks are an added bonus.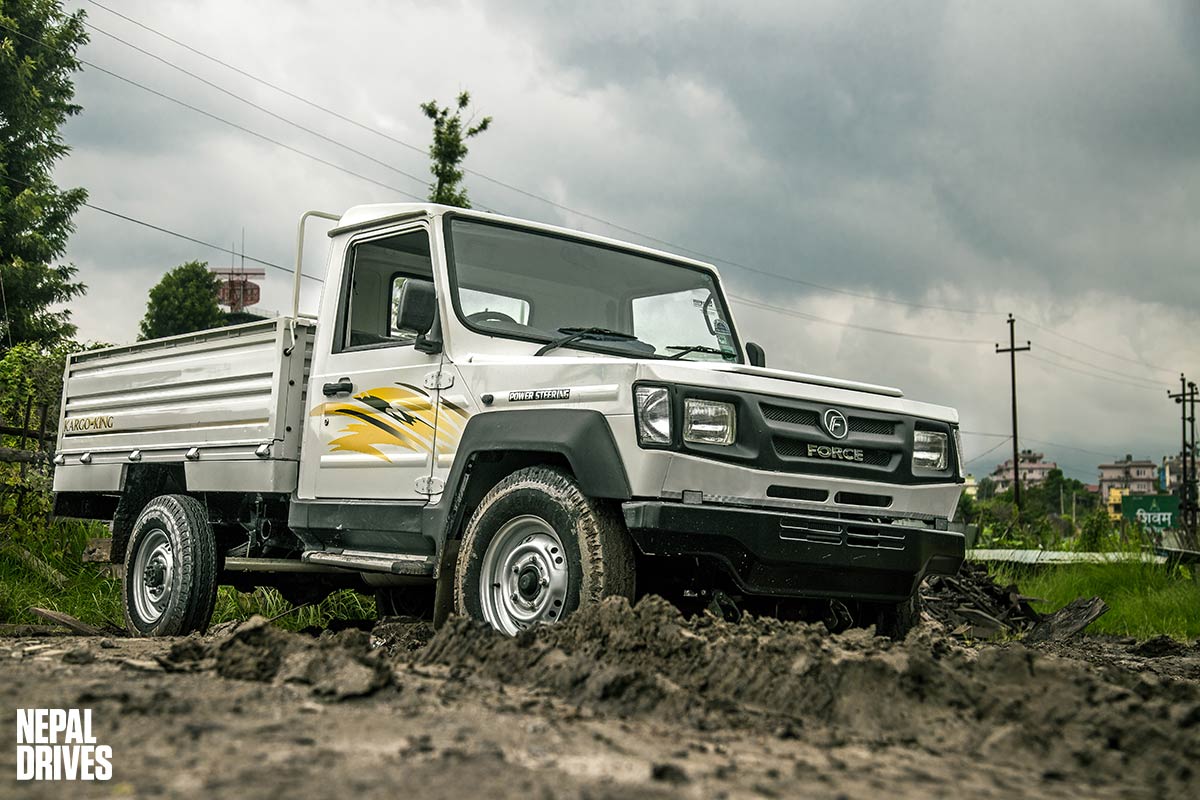 Drivability is great and reliability wise you get a 3-year warranty or a 3 lakh kilometer warranty. They also claim to have phenomenal mileage and minimal maintenance cost. This makes the Kargo King a profitable option for commercial use.