MAW Vridhi Commercials is launching the Foton CS2 micr0-van in the Nepalese market. Powered by a 2800cc Cummins diesel engine, the View CS2 makes 161 Bhp of power and 360 Nm of torque. Foton says the powertrain is based on a modular design concept i.e. it has 40% fewer components than other similar products.  The View CS2 is also available in various configurations to suit the customer's needs. On top of that, the company is also providing a credit facility on the purchase.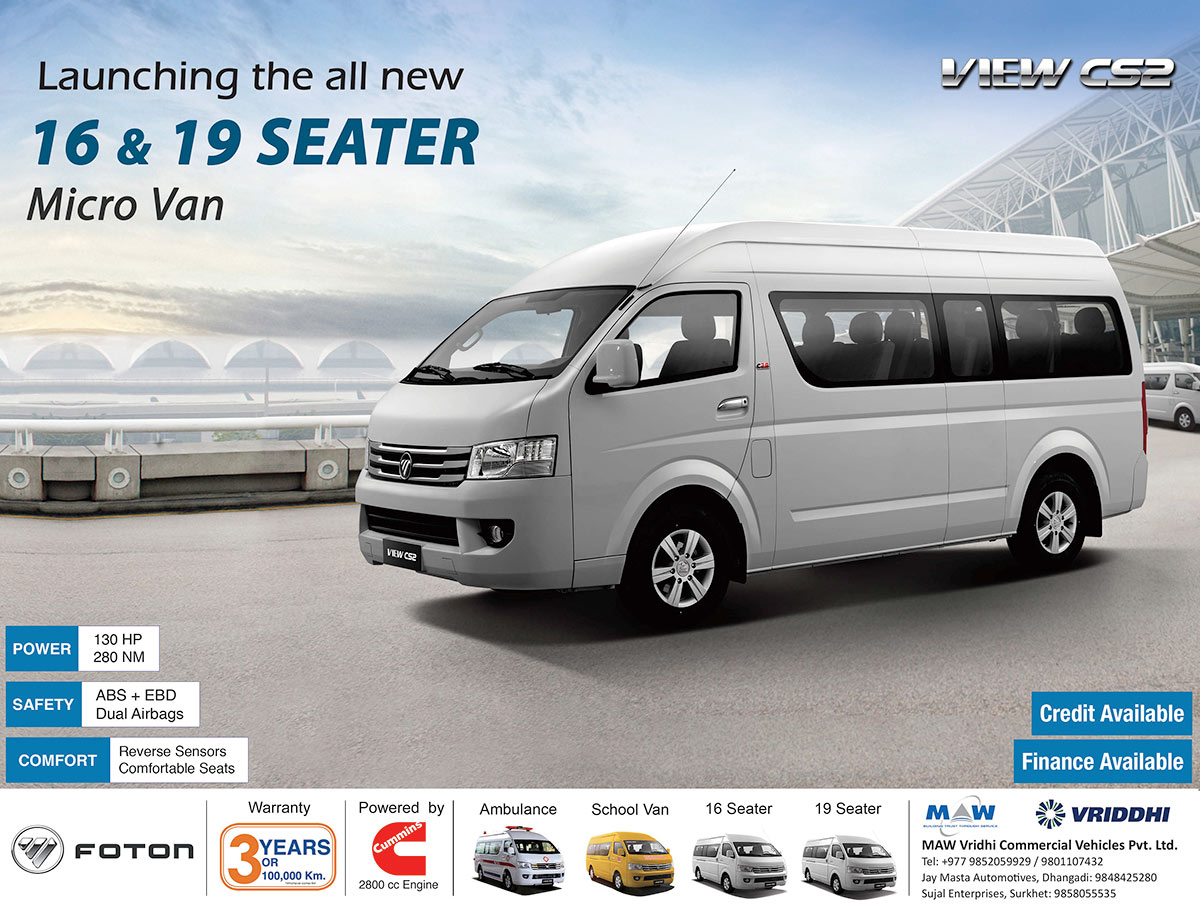 On the outside, the micro-van features a chrome grill, aluminum alloy rim, fully closed side window, and chrome plating on the rearview mirror and the doorknob. Comfort and convenience features include rear AC vent and a reverse camera.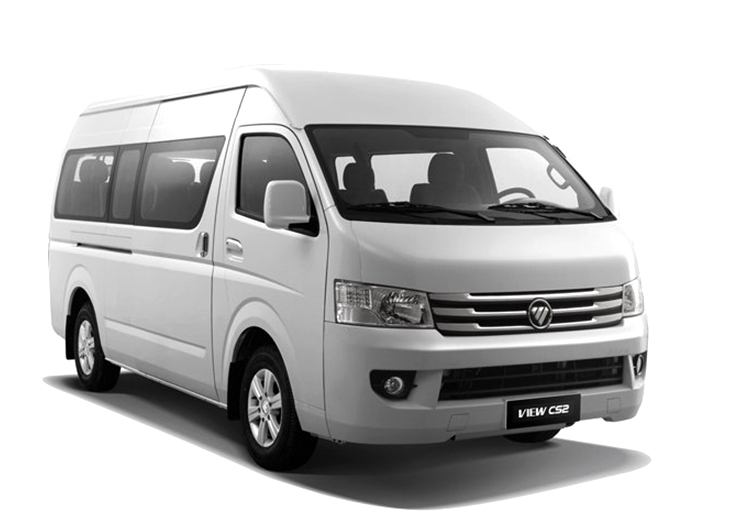 The Foton View CS2 is also equipped with a four-channel ABS + EBD, upgraded brake lights, electric mirrors, an anti-glare rearview mirror as well as additional devices to ensure road safety. Dual airbags, a collapsible steering column, and three-point seat belts are standard features that ensure the safety of the driver and passengers. It also features a roof emergency escape hatch and a safety hammer is in place with which the window can be broken in case of emergency.