The updated Kia Stinger is revealed in full detail for the first time with the high-performance fastback sports sedan boasting a range of upgrades to amplify its Gran Turismo character. In addition to its refreshed design, revealed earlier this month, the enhanced Kia Stinger includes Kia's latest driver-assist and safety features, as well as improved interior packaging for greater space and comfort.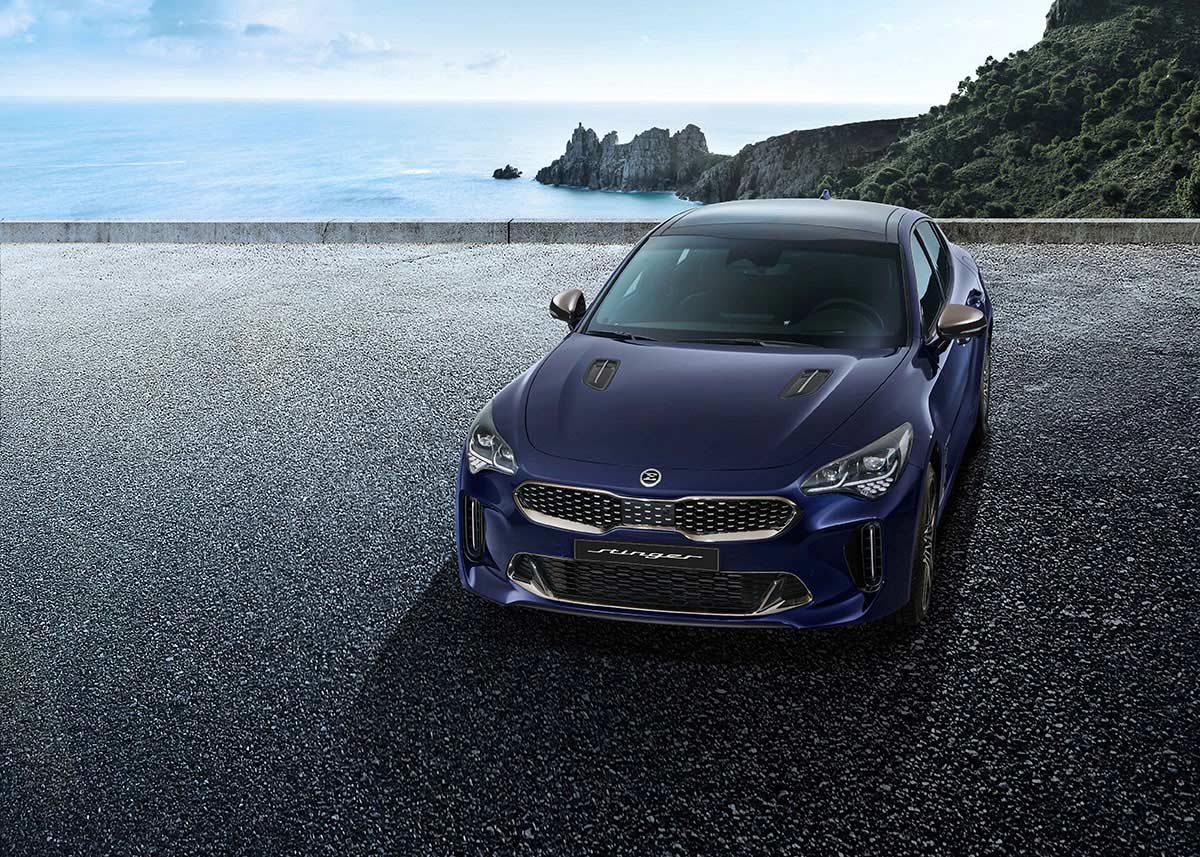 The upgraded Stinger offers a revised range of three powerful turbocharged gasoline engines, in line with its reputation as the most performance-focused car that Kia makes. A new engine has been added to the Stinger line-up exclusively for North American customers. The new 'Smartstream' 2.5-liter T-GDi (turbocharged gasoline direct injection) engine sits directly between the two existing gasoline powertrains, producing 304 ps of power and 422 Nm of torque.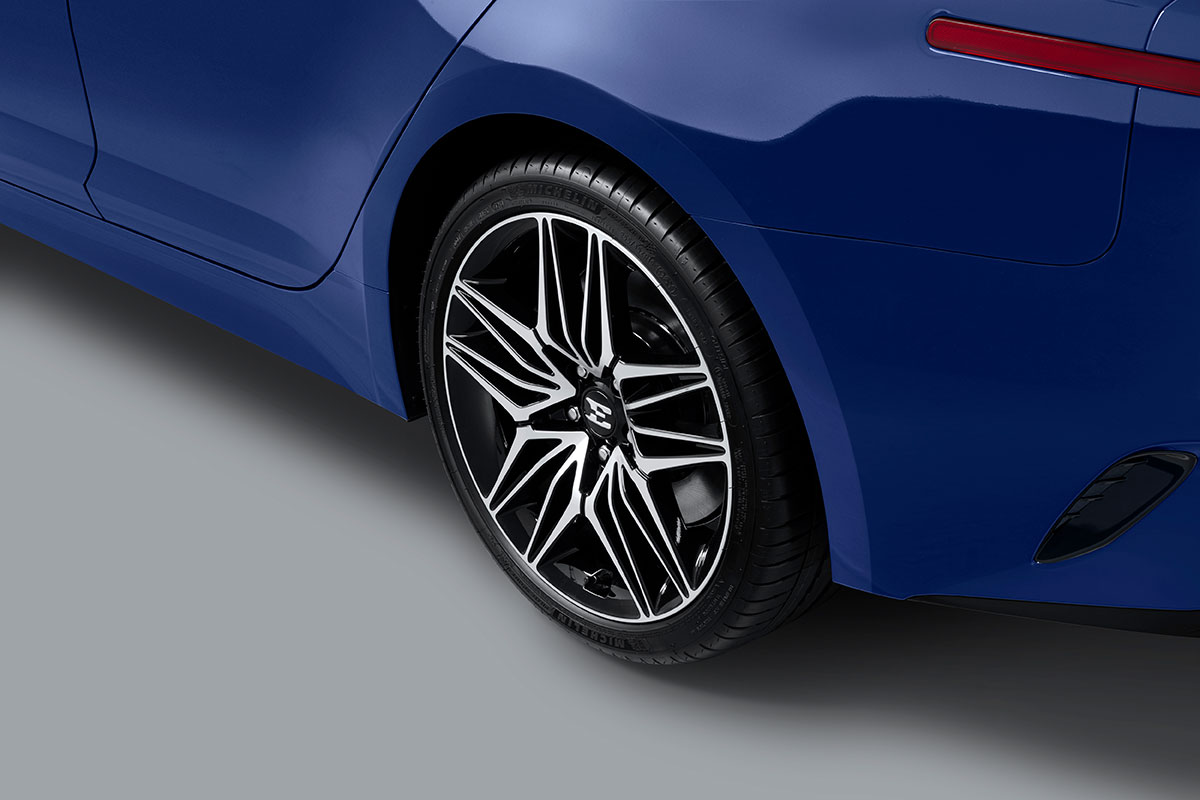 There is a twin-turbo 3.3-liter T-GDi V6 from Kia's 'Lambda' engine family, which remains unchanged, save for a new Electronic Variable Exhaust Valve system. This features a small butterfly valve in the exhaust which opens and closes, producing a more prominent, deeper exhaust note in Sport driving modes, or a quieter, more subdued exhaust note in Eco or Comfort mode. This engine makes 373 ps of power and 510 Nm of torque. Then there is a 2.0-liter turbocharged four-cylinder 'Theta' engine which makes 255 ps of power and 353 Nm of torque. All three engines are paired with a smooth-shifting eight-speed automatic transmission.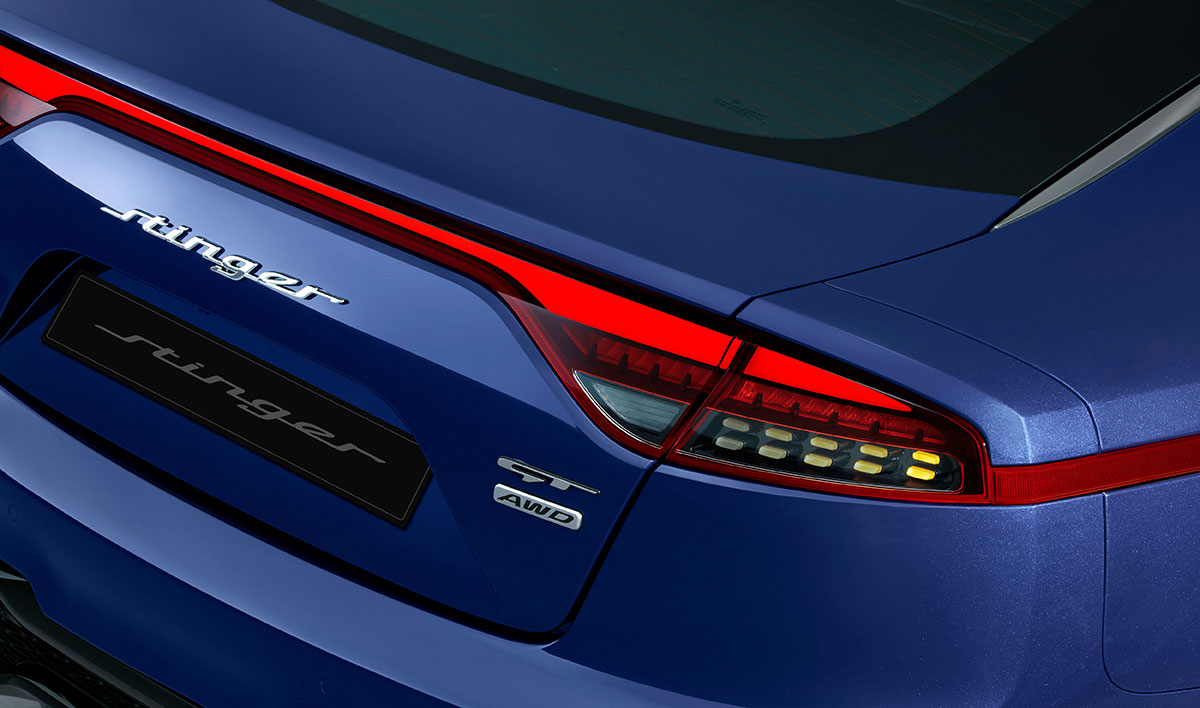 On the inside, depending on market and specification, the upgraded Stinger is now available with an optional new 10.25-inch touchscreen display. Bluetooth multi-connection enables users to connect up to two mobile devices at the same time – one for hands-free phone and multimedia use; the other for media use only. Its advanced split-screen display lets users control or monitor different vehicle features at the same time, customizing the screen with a series of different widgets. The 10.25-inch system offers Apple CarPlay and Android Auto as standard, with a voice control system for many of the car's features, such as heating and ventilation, audio, and navigation.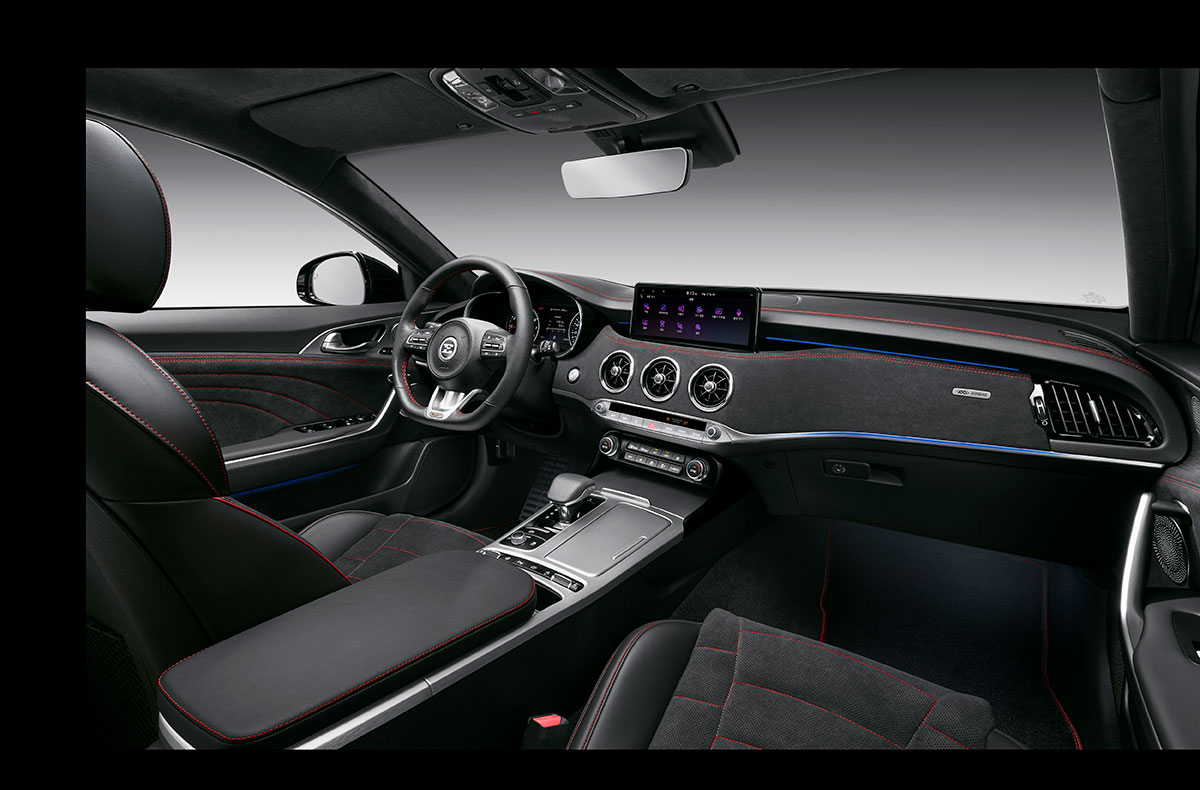 The upgraded Stinger features a series of new 'connected car' features to improve convenience for owners in many countries. Depending on market and vehicle specification, among these technologies is a Remote Engine Start System, which allows owners to start their car remotely using the Stinger's smart key. In certain markets, Kia's UVO App can be used to pre-activate the Stinger's seat heating and ventilation functions remotely, creating a comfortable temperature before entering the car and avoiding the inconvenience of sitting on a hot or cold seat.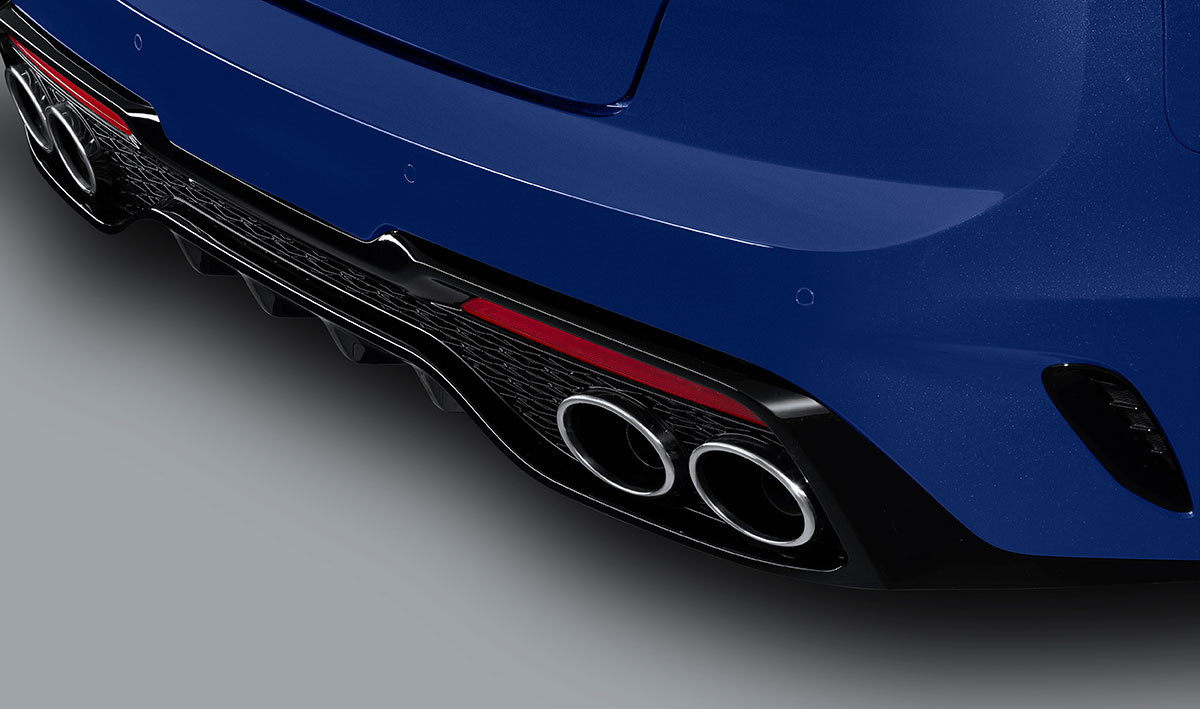 The new Kia Stinger will go on sale in Korea during the third quarter of 2020, with sales due to commence in many of Kia's global markets later in the year.