Kia Motors has officially taken the wraps off of its new global compact SUV, the Kia Seltos. With this global unveiling, Kia is positive that the Seltos will bring sophistication and assertiveness to the compact SUV segment. The name of the Kia Seltos is inspired by Greek mythology and the legend of 'Celtos', the son of Hercules. Representing the brave and assertive spirit of Celtos, the 'S' in the vehicle's adapted name implies speed and sportiness.
The Seltos offers sophisticated exterior design details, such as its long hood, a strong, character line on the front bumper, and sharp lines pressed into the bodywork. It also sports a wide 'tiger nose grille', making the car instantly recognizable as a Kia, but with a difference.  Its robust shoulder line, matched with a glasshouse which tapers towards the rear of the car, as well as a rear bumper with a metallic muffler effect, lends the compact SUV an air of understated sportiness. For daytime driving, the car also has LED daytime running lights and rear lamps, and 3D multi-layer indicators to make it clear exactly where the Seltos is heading. For driving in foggy conditions, the car is also equipped with LED fog lights. The Kia Seltos sits on a choice of 16-, 17- or 18-inch premium crystal cut alloy wheels, which complement the dimensions of the car, lending it a powerful stance.
On the inside, the Kia Seltos is equipped with a range of technologies to maximize convenience, connectivity, and ease of use, the bold design of the cabin incorporates a high-tech 10.25-inch touchscreen infotainment system and Sound Mood Lighting. The interior is spacious and the Seltos also houses an available 8.0-inch Head-Up Display system which unobtrusively projects relevant driving information on to a small glass panel behind the steering wheel – such as turn-by-turn navigation directions and vehicle speed information. The Kia Seltos is also available with a premium eight-speaker Bose audio system.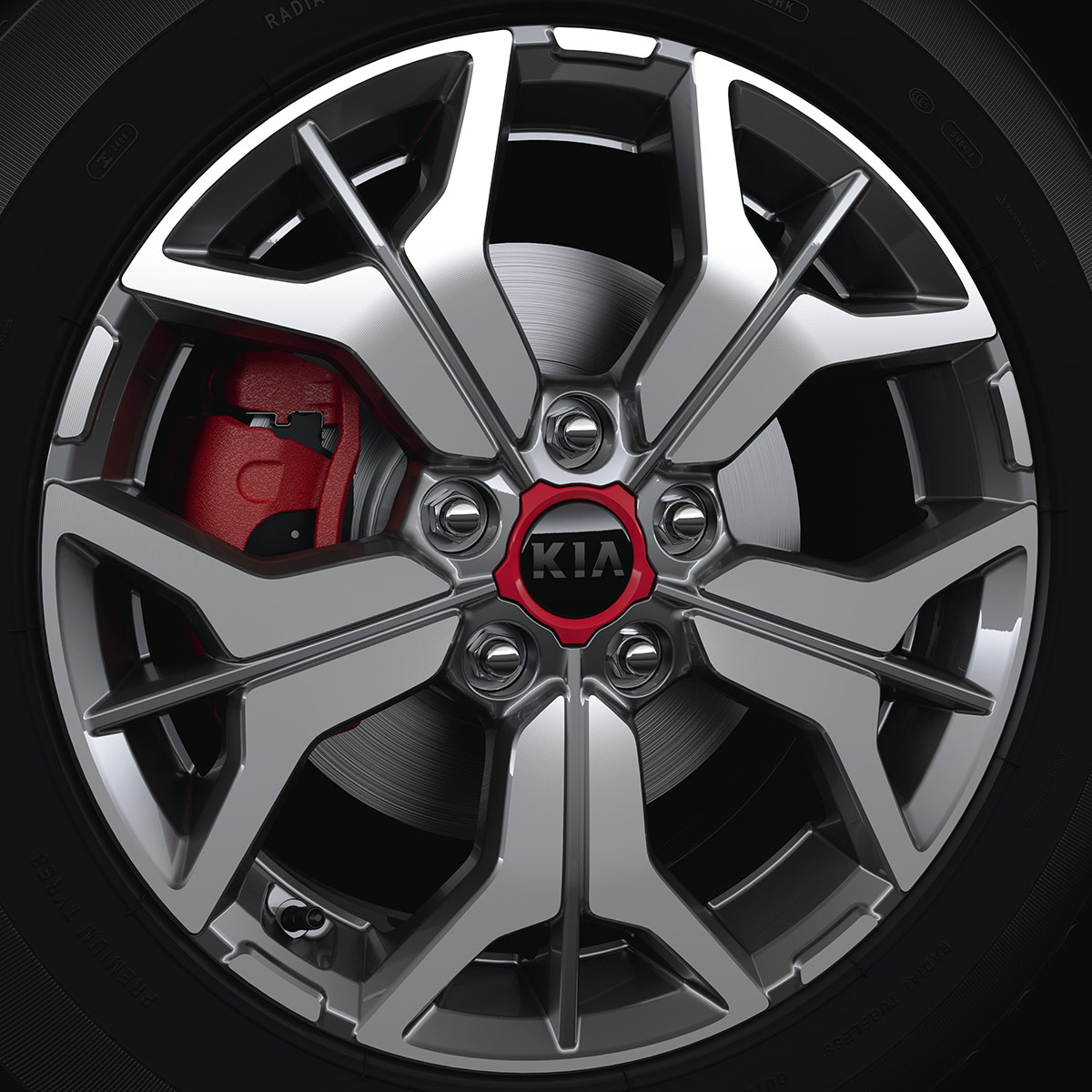 The Seltos comes equipped with a range of newly developed third-generation powertrains for high efficiency and powerful performance. All powertrains are engineered with Kia's Smartstream technology for improved fuel efficiency and lower emissions. The Kia Seltos is available with a 1.6-liter T-GDI turbocharged petrol engine producing 177 Bhp, a 2.0-liter naturally aspirated petrol engine producing 149 Bhp and a 1.6-liter diesel engine producing 136 Bhp. Depending on the market, the Seltos will be offered with up to three automatic transmission options to suit their needs and driving style – a seven-speed dual clutch transmission (7DCT), a six-speed automatic transmission (6AT) and a continuously variable transmission (CVT).
To keep the passengers inside the Seltos safe and sound Kia has made the Seltos' body is made up of a blend of steel and aluminum, maximizing torsional rigidity while keeping body weight low. With a high proportion of Advanced High-Strength Steel components, the rigid bodyshell reduces road vibrations and enhances occupant safety in the event of a collision. The Seltos is fitted with six airbags, as well as a suite of electronic vehicle safety systems. These include Kia's Vehicle Stability Management system as standard, incorporating traction control and electronic stability control. The Kia Seltos is fitted with an Anti-lock Braking System, a Traction Control System, a Brake-force Assist System and Hill-start Assist Control, as well as front and rear parking sensors, for assistance when parking.