Kollywood superstar Anmol KC has gifted himself a brand new Jeep Compass. Anmol, accompanied by his father, the legendary superstar Bhuwan KC, took delivery of a brand new white Jeep Compass from Vishnu Kumar Agarwal, Managing Director of MAW Group of Companies. The delivery event was followed by a flash mob dance dedicated to him.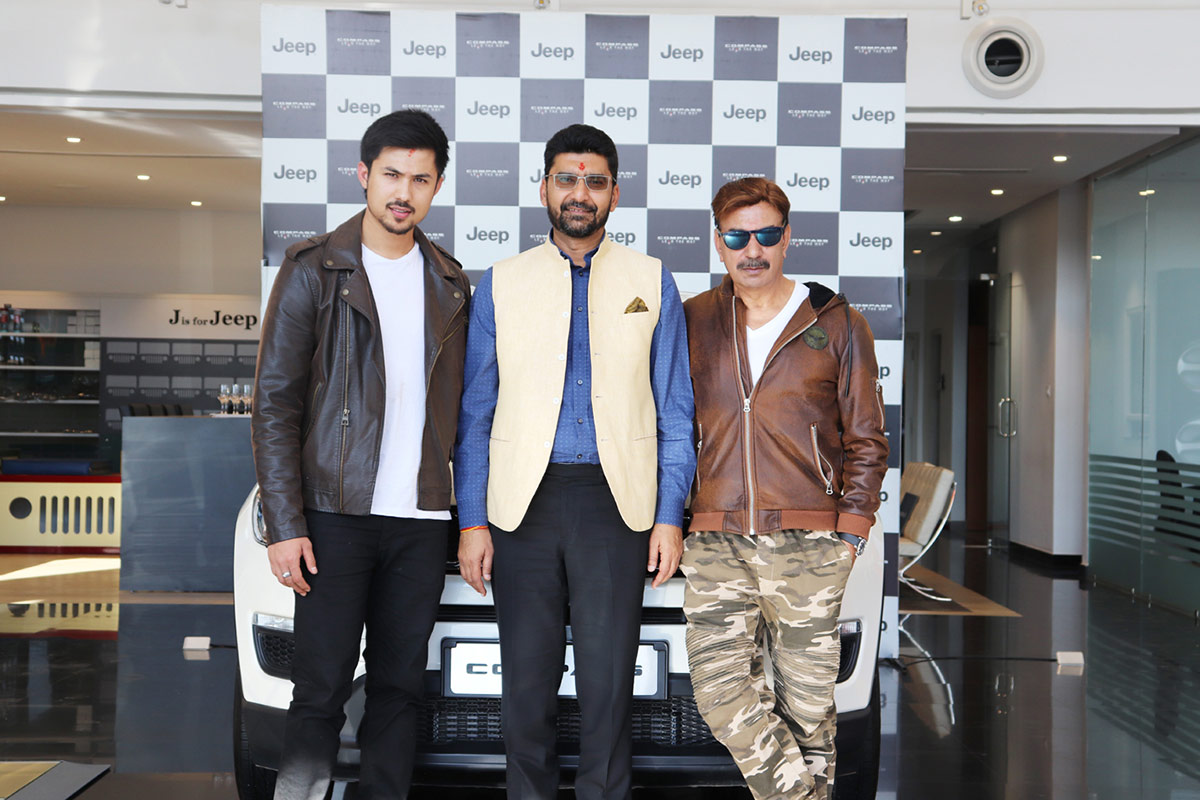 "I chose Jeep Compass mainly because of the brand Jeep. Besides, it fits the road condition of Nepal, I love its ruggedness, capability and manly appearance", said KC during the delivery ceremony of the Compass. He further added, "Most of my shootings are out of Kathmandu valley. I would definitely take it to my all destinations whether that be extreme off-road ones. Wherever I go, now I go with my Jeep." KC also shared that he liked the Compass since he drove it during the shooting of Nepali movie 'A Mero Hajur 3' and have been pursuing it since then. "Now, my dream has come true", he added.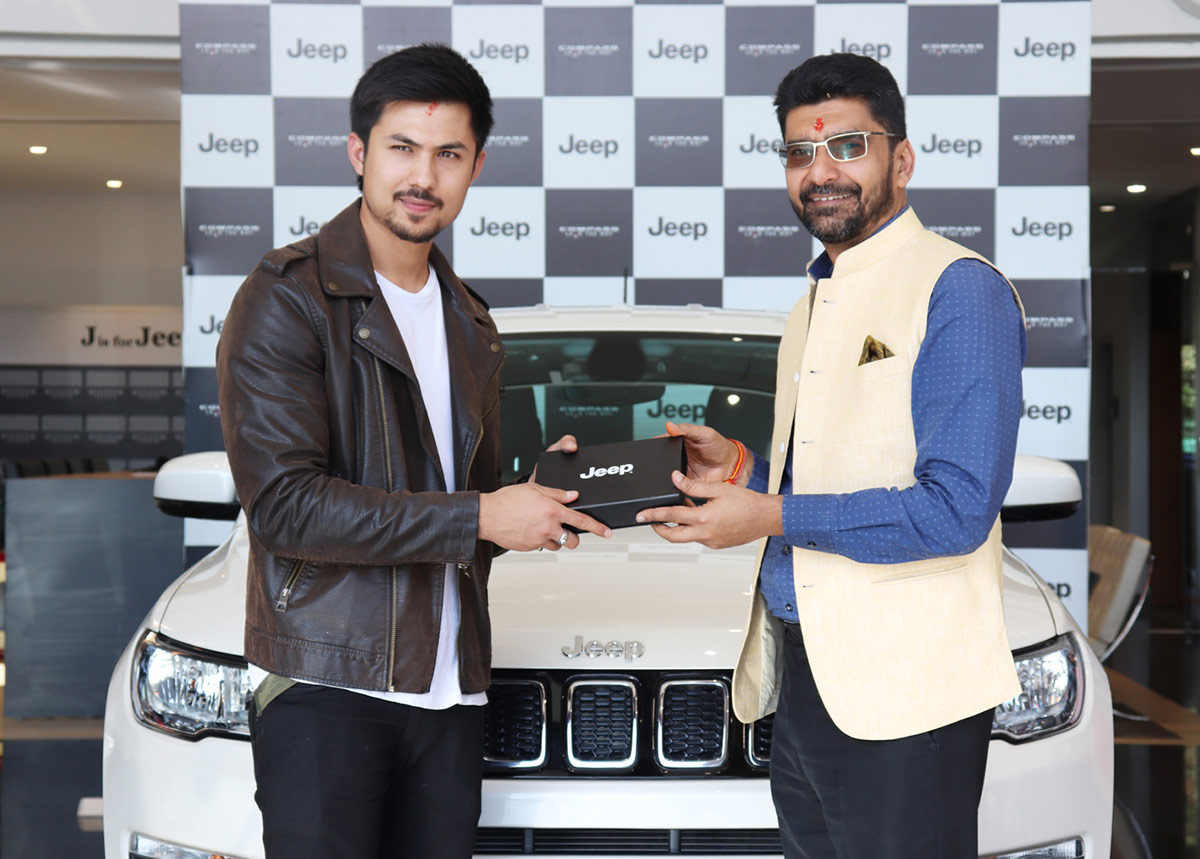 Jeep Compass has established itself as one of the most-sought SUVs within a year of its debut in the Nepalese market.  Jeep Nepal has sold over more than 250 Jeep Compass in this period. The Compass draws power from both petrol and diesel engines. Diesel power comes from the 2.0- litre MultiJet turbocharged engine tuned for 170 bhp and 350 Nm of torque, while paired to a 6- speed manual. The petrol engine, on the other hand, is a 1.4-litre turbo unit that churns out 160 bhp and 250 Nm of peak torque. The petrol is offered with a 6-speed manual and a 7-speed, twin-clutch automatic transmission options.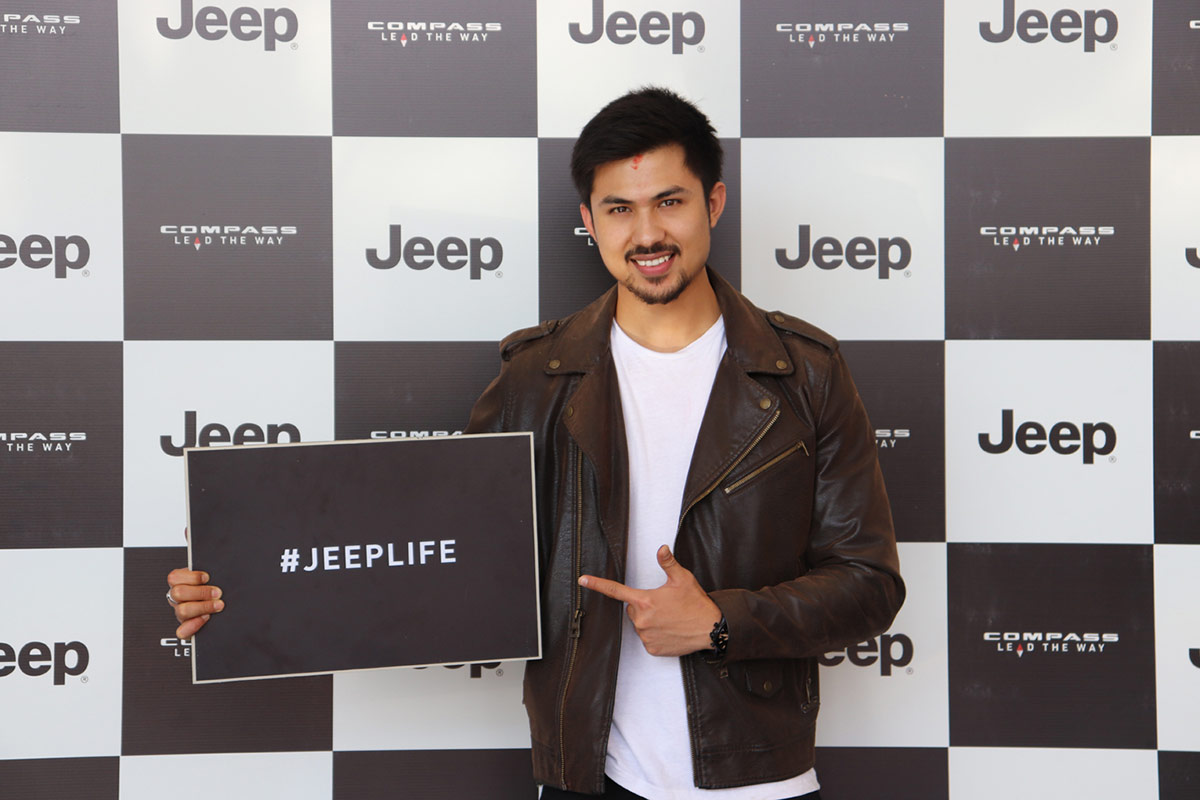 It is available in Sport, Longitude, Limited and Trailhawk trim. The Trailhawk variant is powered by a compliant, 2.0-litre turbocharged diesel engine that makes 173 PS and 350 Nm of peak torque. The SUV comes with 9-speed automatic transmission and Jeep Active Drive 4×4 Low in addition to the Select-Terrain system. The price of Jeep Compass starts from 73 lacs 90 thousands to 1 Crore 24 lacs 90 thousand rupees.