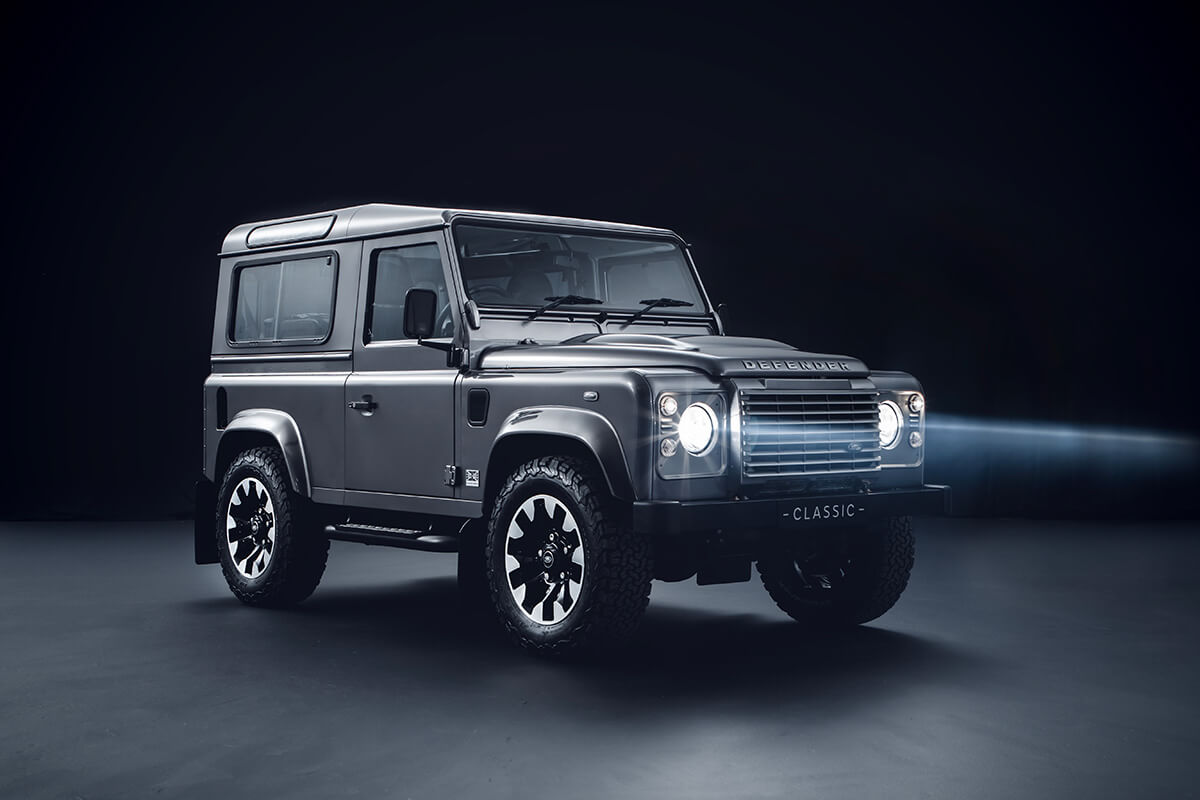 Upgrades start with diamond-turned 18-inch Sawtooth alloy wheels which can be fitted to Defenders built from 1994 model year* onwards. The Defender Suspension Upgrade Kit is suitable from 2007 model year vehicles, comprising uniquely-tuned suspension tailored for on-road comfort and dynamics with revised coil spring rates, dampers, anti-roll bars, links and bushes. The Defender Handling Upgrade Kit adds uprated Works V8 specification brake discs, pads and calipers to the 18-inch Sawtooth alloy wheels and enhanced suspension.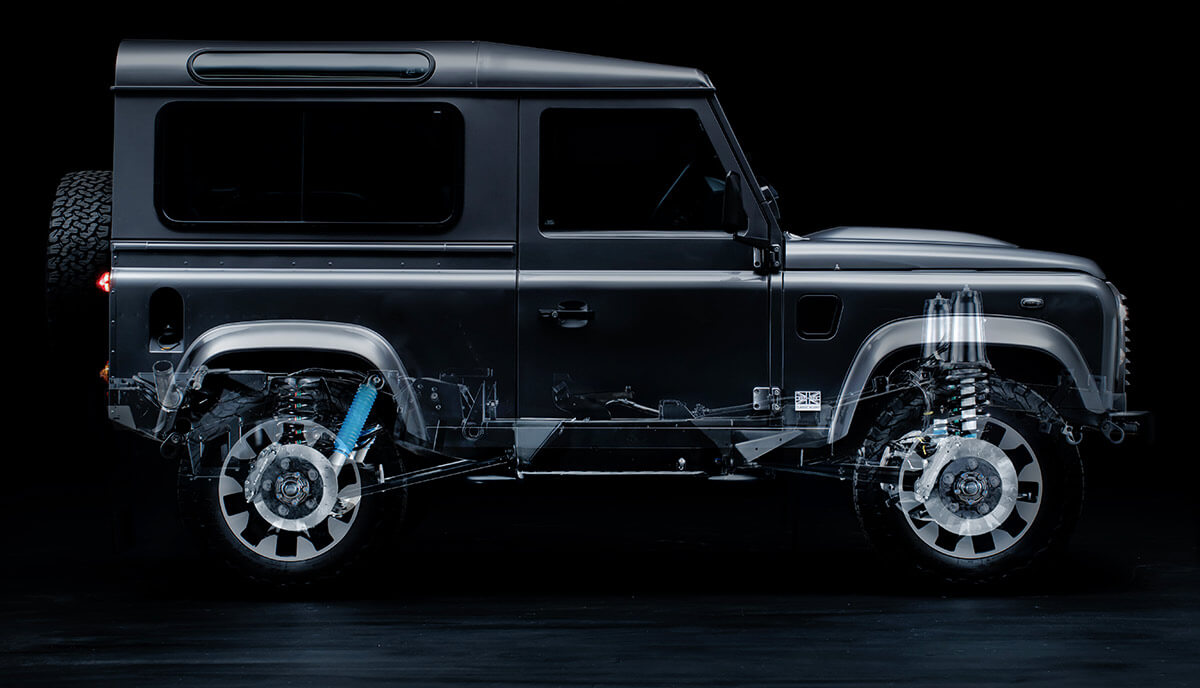 The final and most comprehensive upgrade option is only available on 2.2-litre TDCi models produced from 2012 model year onwards and is only available direct from Land Rover Classic. The Defender Classic Works Upgrade Kit includes all of the wheel, brake and suspension elements in addition to new performance-rated tyres and an engine upgrade which delivers an extra 40PS –a total output of 162PS and 463Nm torque. Top speed is increased to 106mph.
The Classic Works Upgrade Kit also includes bespoke badging on the front wings, an owner's certificate, vehicle collection, health check and handover with a tour of Land Rover's Classic Works, UK, or Essen, Germany, facility – where the upgrade is carried out.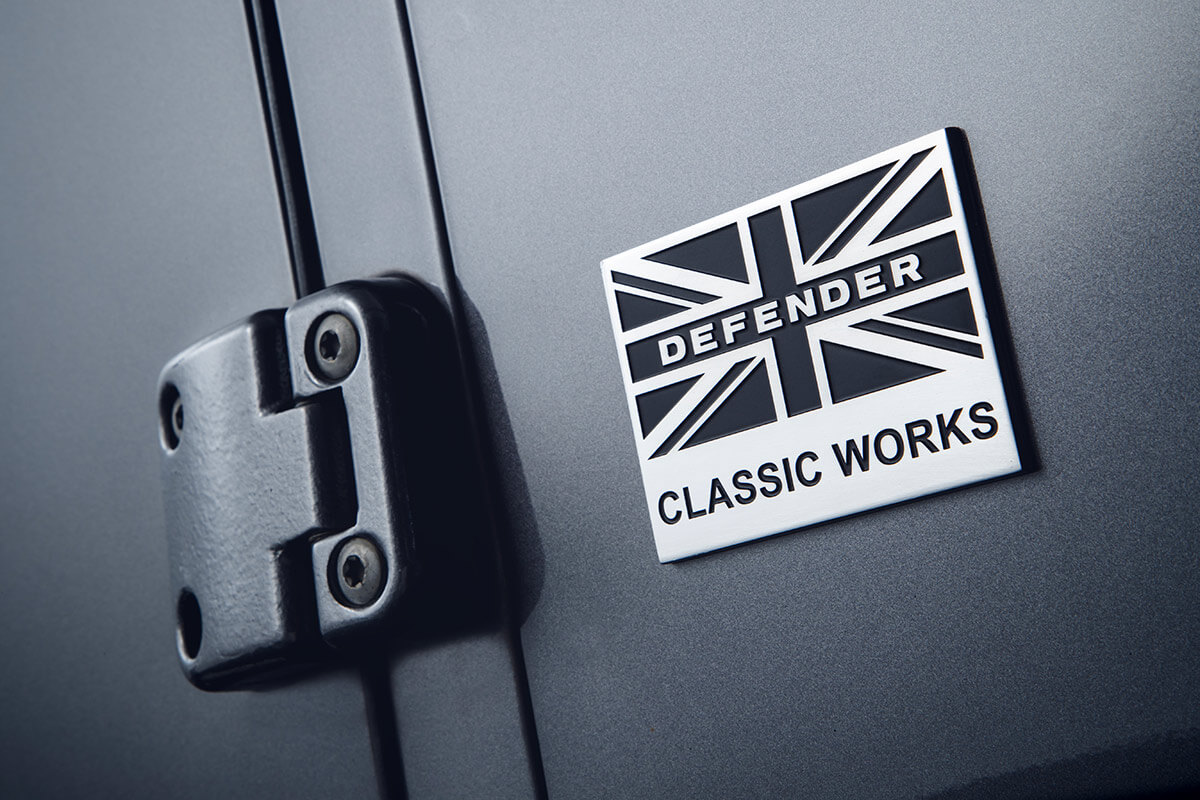 All components have been fully assessed to the same standards as Works V8 in dynamic testing, with engineers meeting the same fast road and braking targets for Upgrade Kit components as last year's limited-run model. CO2 emissions meet the same EU5 N1 Commercial standards as a standard 2.2 TDCi, with emissions control systems retained.