Lotus has unveiled the new 2020 Evora GT for North America, replacing the Evora Sport 410 and Evora 400. Available in both 2 seat and 2+2 configurations, and with manual and automatic transmissions, the Evora GT is the latest in the Evora line and provides more power and torque from an already celebrated sports car.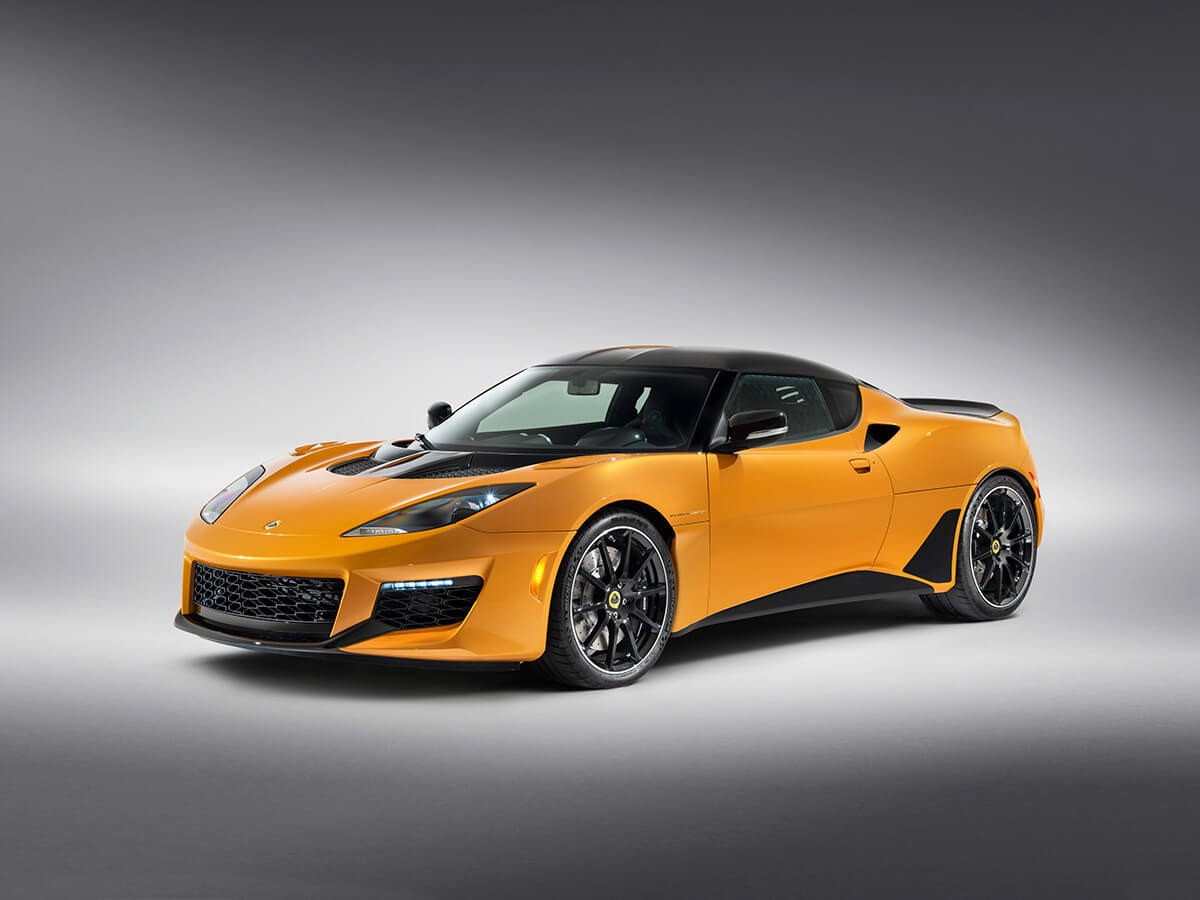 Employing selected lightweight carbon fiber components as standard, the new Evora GT enjoys a sleek silhouette. However, as with all Lotus sports cars, aerodynamic downforce is also a requirement and this new GT-class coupe generates up to 64 kg of downforce (double that of the Evora 400) making it the new benchmark when compared to similarly priced rivals.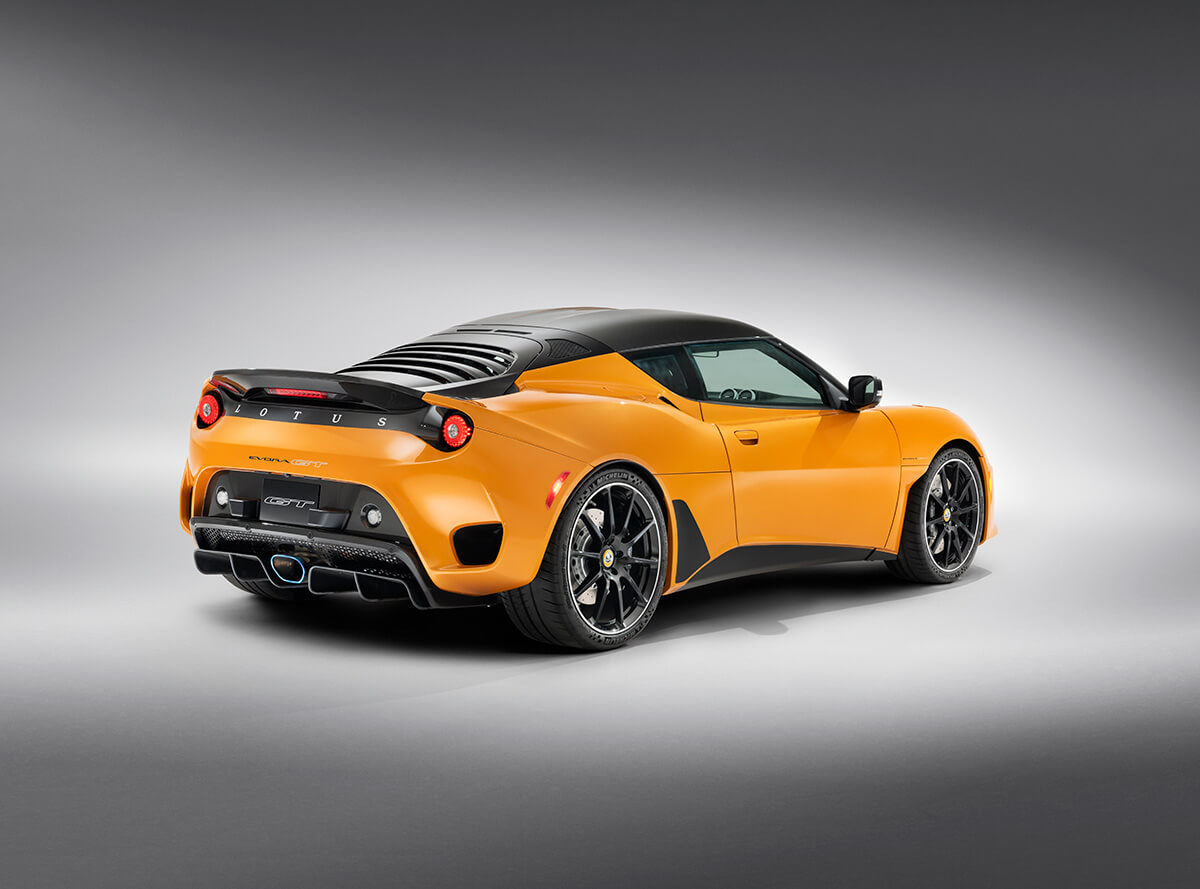 The Evora GT is powered by a specially calibrated and tuned higher-output version of Lotus' supercharged, 3.5-litre 6-cylinder engine with integrated water-to-air charge cooler, producing 416 bhp at 7000 rpm and 430 Nm of torque from 3500 rpm to give a 0-60 mph time of just 3.8 seconds. The automatic option has 450 NM and returns a similar acceleration time.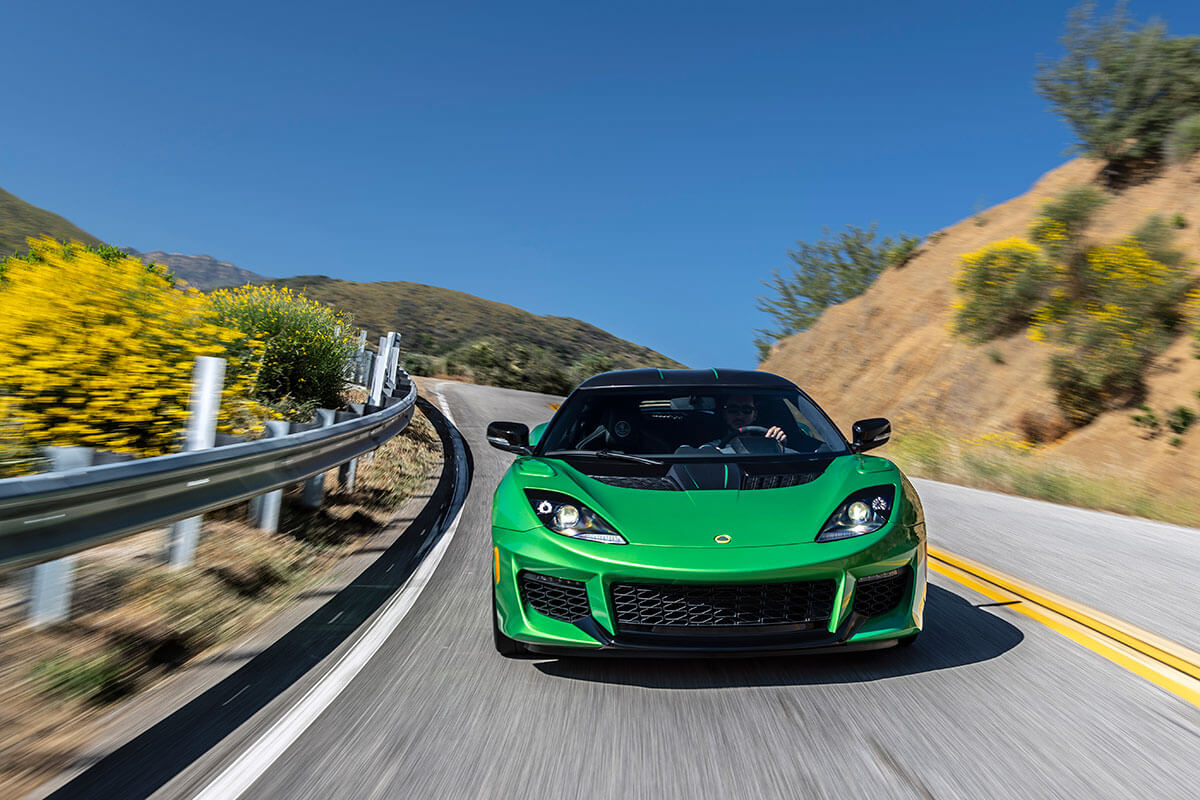 As befitting a high-performance sports cars, carbon fiber plays a considerable role in the car's construction. Standard carbon composite components include the rear bumper, curved A-panels, rear-wheel ducts, and sill covers. The optional Carbon Pack includes the front access panel, roof panel, a one-piece louvered tailgate with integrated spoiler and diffuser surround all in carbon fiber contributing to the mass reduction by 22 kg. This focus on the car's critical mass delivers its headline power-to-weight ratio of up to 295 bhp and the top speed to 303 km/h. With all the lightweight options fitted, mass is further reduced to 1,408 kg. This gives a total weight saving of 32 kg when compared to the Evora 400.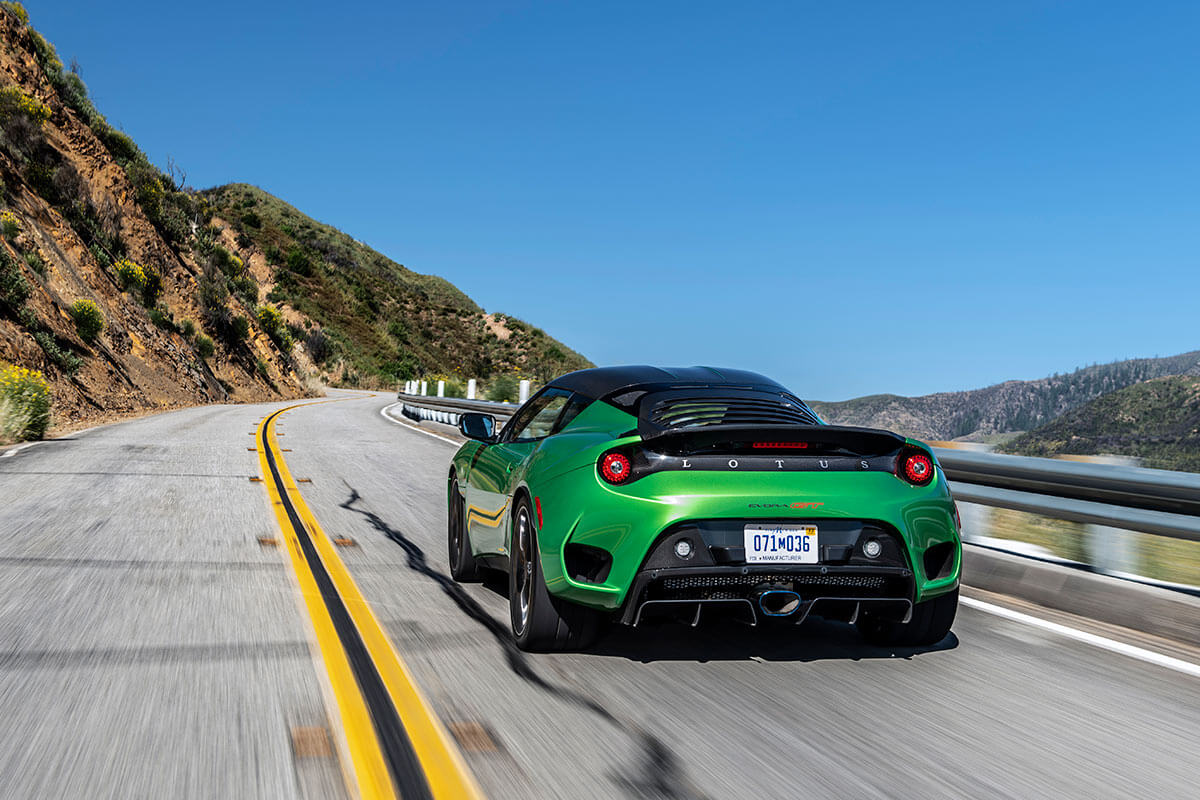 The new Evora GT features four driver-selectable ESP modes – selected via a dashboard switch. 'Drive', 'Sport', 'Race' and 'Off'. Sport and Race settings increase throttle response, respectively increasing traction slip – allowing the driver a finer degree of control before intervention.
For the interior, the dashboard, door panels, transmission tunnel, and center console are all trimmed in black Alcantara, complemented by contrast twin color stitching (bespoke leather is an option). The lightweight magnesium steering wheel is clad in leather and Alcantara, the instrument binnacle cover is carbon fiber, as are the backs of the Sparco race seats. An integrated 7" touch-screen infotainment system with AppleCarPlay and Android Auto, Bluetooth functionality, satellite navigation and reversing camera is also standard.