Mahindra Adventure is a unique experiential marketing unit of Mahindra & Mahindra Ltd. With the inception of Mahindra Adventure in 2011, the team began perfecting the art of getting lost. Since then every year, Mahindra has been giving people trips of a lifetime, be it the single-day off-road adventure – Great Escape or the multi-day expeditions to the most beautiful places in India and abroad. Now Mahindra Adventure has come to Nepal with a journey of a lifetime, Authentic Mustang.
Mustang overland expedition is not for the faint-hearted. Mustang, formerly the Kingdom of Lo, is a remote and isolated region of the Nepalese Himalayas. The Upper Mustang was a restricted demilitarized area until 1992 which makes it one of the most preserved regions in the world. Foreign visitors have been allowed to the region since 1992, but tourism to Upper Mustang is regulated. So pristine in the region that the motorable track to the upper mustang was completed only in the year 2015.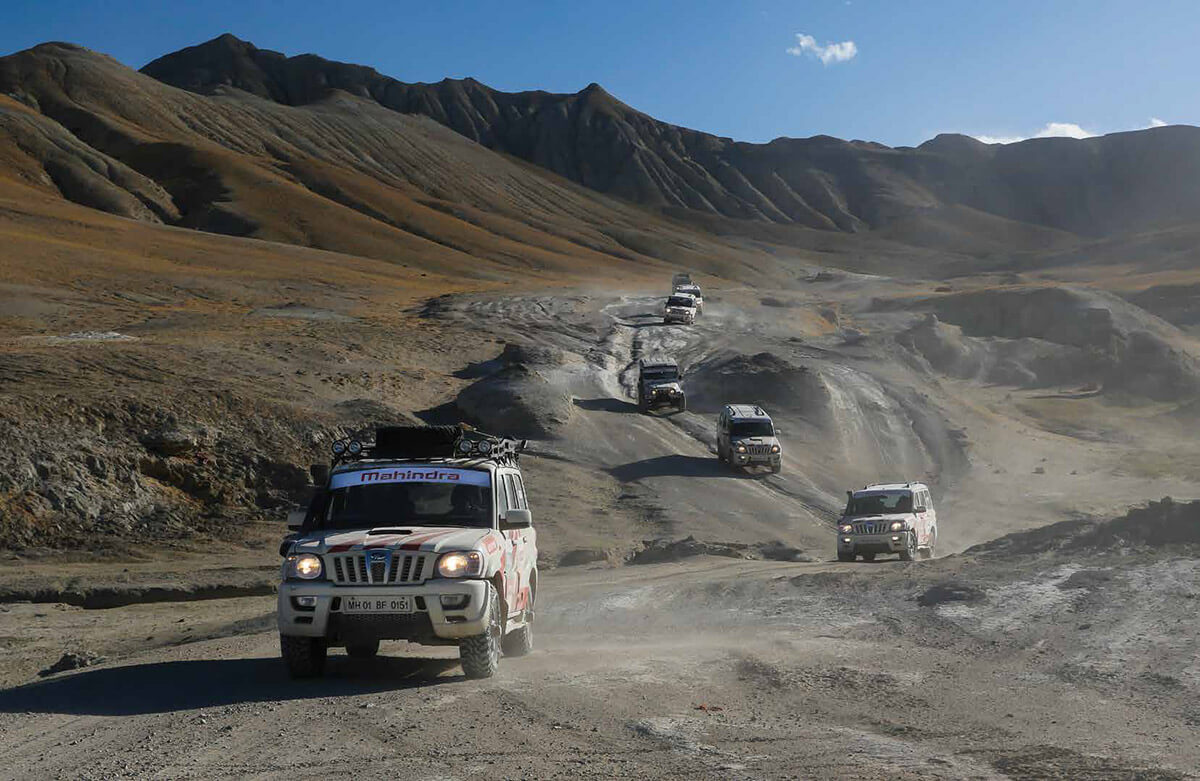 The drive would start & end in Kathmandu, Nepal. A fleet of expedition ready Mahindra 4×4's would be provided to the participants to undertake this drive. The road to Mustang traverses through one of the deepest gorges on the world which involves multiple river crossing and involves hours of driving on the river bed of mighty Kali Gandaki river. The ascents are high gradient & often involve hardcore 4wd precision driving for days together. The event will start from tomorrow i.e. 1st November 2019 and end on the 12th. The 12-day extreme expedition will be carried out in a fleet of Mahindra Scorpios.
Event Highlights
Challenging drive across the lower mustang to Muktinath
Crossing the world's deepest gorge through Kali Gandaki river bed
Drive across the most treacherous & scenic vistas that the Himalayas have to offer
Drive up to historic Jokhang caves
More updates regarding the event will be provided in due time, so stick to us for the latest updates.