Mahindra & Mahindra Ltd. today announced that the company's newest SUV, the XUV300 which has been pleasing the crowd ever since its launch will also be entering in the upcoming Rally Championships in the car's own rally avatar dubbed the "Super XUV300".  he Super XUV300 is developed set the trails ablaze, during rallies, with its petrol and diesel-powered engines. Team Mahindra Adventure, comprising Gaurav Gill & co-driver Musa Sherif and Amittrajit Ghosh with co-driver Ashwin Naik, will be campaigning these vehicles in the upcoming season of the Indian National Rally Championship (INRC).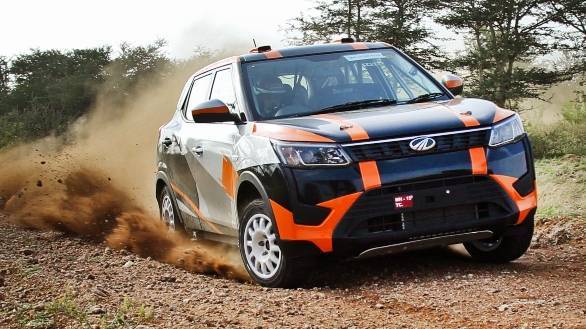 Earlier, Mahindra Adventure's Super XUV 500 consistently dominated the tracks since its entry into the Indian Rally Championship in 2013. In fact, the Super XUV500 has won the driver's and constructor's championships back to back in 2017 and 20-18. Rally legend Gaurav Gill along with his co-driver Musa Sherif of Team Mahindra Adventure sealed multiple INRC wins over the years in their Super XUV500 -– the 2013 INSUV Champions Winner, 2014, 2017, and 2018 winner of the INRC Overall Championship, each year.
Apart from the INRC, Team Mahindra Adventure and the rally prepared Mahindra SUVs have proven unbeatable in several other rallies including the Dakshin Dare, Desert Storm, Constructor's Championship and Raid de Himalaya. The unprecedented victories by the Mahindra SUVs is a testimony to the tough and rugged Mahindra DNA,' as its mettle was tested against other vehicles. With the Super XUV300 entering the Rally Championship, Team Mahindra Adventure is expected to continue its winning spree in the rallying world.