It gives us great joy to let you know that Mahindra has launched the Mahindra Thar 700 in India. It also gives us great sadness to tell you that the Mahindra Thar 700 will be the last Thar of its kind. Mahindra & Mahindra Ltd. (M&M Ltd.), a part of the USD 20.7 billion Mahindra Group, announced the launch of Thar 700, the last batch of 700 units of the iconic 4×4 off-road SUV in its current avatar. It comes packed with unique and differentiated features & will be competitively priced at INR Rs. 9.99 lakhs, ex-showroom Delhi.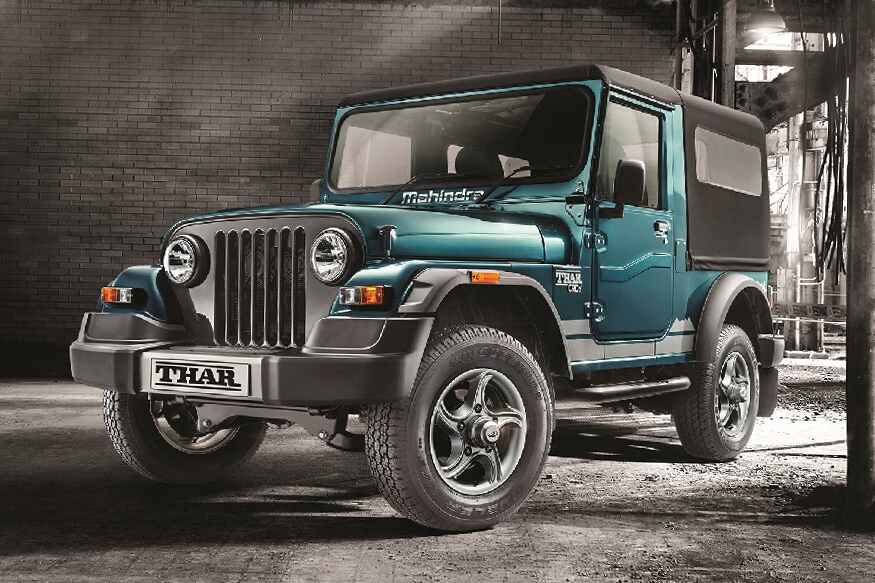 The Thar 700 aptly marks the 70 years legacy of Mahindra, as its lineage traces back to 1949 when the first Mahindra vehicle was built in India. The Thar with its go-anywhere capability is a true-blue off-roader and a typical Mahindra breed that exemplifies the company's rich 4×4 heritage. The Thar 700, a limited special edition of the iconic brand, will be available in an all-new Aquamarine color, in addition to the popular color of Napoli Black.
To further enhance its appeal, the Thar 700 will sport black decals on its bonnet lid and a silver finish on its front bumper, a special signature edition badge on the Thar 700's right fender that bears the signature of Anand Mahindra, Chairman, Mahindra Group, and also, leatherette covers for the seats. Apart from this, you get the most important update, the inclusion of ABS. Under the bonnet, however, the Thar 700 will still be powered by the same 2.5-liter CRDe engine mated to a 5-speed manual gearbox.
The Thar CRDe is a true blue, iconic off-roader, which has evolved from the heritage of 4×4 vehicles like the CJ, the MM540, the Classic and the Legend. A typical Mahindra breed, the Thar reflects the company's legendary tough & rugged DNA. While it is sad that only 700 of these will be made, we are extremely happy that the Mahindra Thar got the farewell that it thoroughly deserved. Thank you, Mahindra.