Narayan Gopal Maharjan, a well known and well-celebrated rider in the Nepalese cycling scene, has passed away in a tragic accident in Srilanka. Reports say he drowned after falling into a river during an international race in Sri Lanka.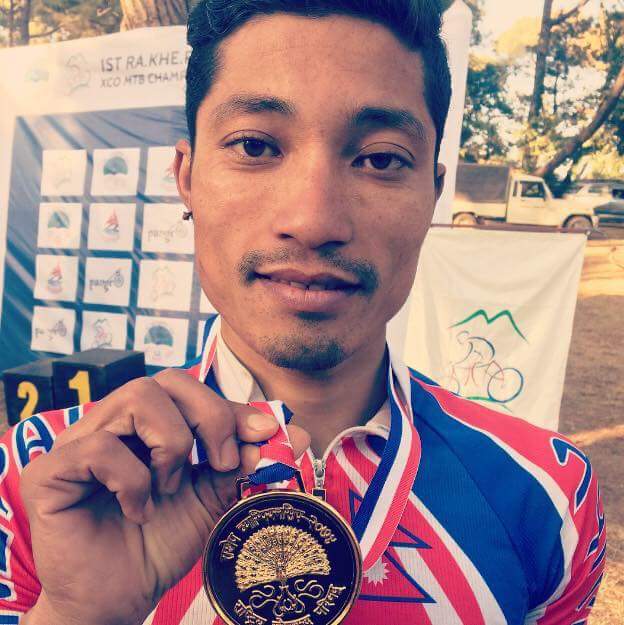 Narayan Gopal Maharjan was swept to his death after falling into the River at Kuda Oya, 230 kilometres south-east of the capital Colombo. The racing event hosted by Sri Lankan Airlines known as "Rumble in the Jungle" has been cancelled after this tragedy.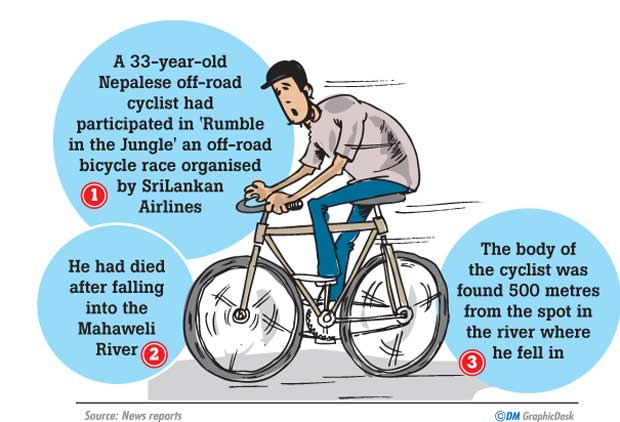 Image: Mirror Citizen
This was Sri Lanka's premier mountain bike stage race, which took riders from hot and humid jungles, through mountain hugging tea plantations and across the island's highest plateau. In the race, riders need to wade across rivers, ride through jungle, which is home to wild elephants, leopards and snakes, tackle high altitude climbs and negotiate bone clattering rocky descents.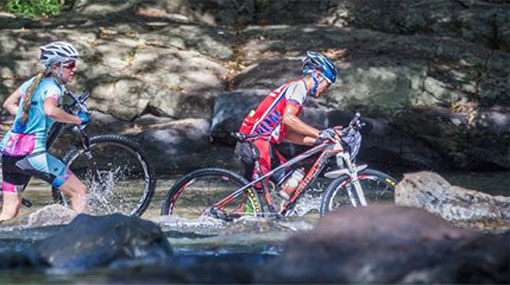 There were 39 competitors in the race, mostly foreigners including riders from the UK, Germany, Italy and Switzerland. Other Nepali riders to participate from Nepal were Ajay Pandit Chhetri and Buddhi Bahadur Tamang (Roan). The death of Narayan Gopal Maharjan marks a dark day in the mountain biking scene of Nepal. Maharjan will be remembered for his achievements in cycling and his good nature