The Triumph Tiger has an incredibly rich history, with a bloodline of dedicated off-road models spanning the last 80+ years. Starting in 1936 with the first Tiger competition models, the Tiger name has played a significant role in establishing the adventure category – from racing, to rallies, and to the birth and boom in adventure travel. Launched in 2010, the Tiger 800 established a leading position in the middleweight adventure segment with its neutral and precise handling, torque-rich triple engine, and accessibility to all riders. And in January 2018, during the development program for the new model, the 'Tiger Tramontana' gave viewers of the grueling Pan-Africa rally a very early hint of the aggressive new styling and poise of the new Tiger 900.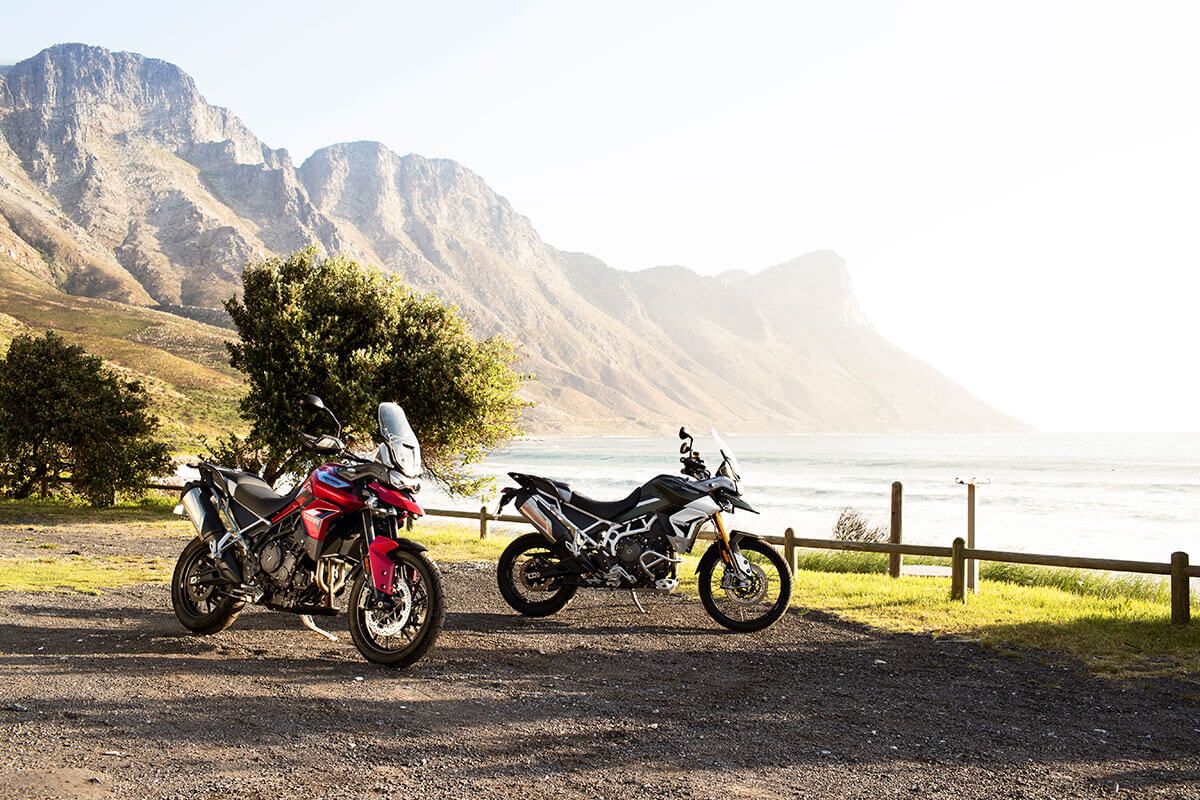 The all-new higher capacity and the higher performance 900cc engine is now fully Euro 5 compliant, and has a new unique 1,3,2 firing order for greater character and feel. The new engine delivers a massive 10% more peak torque than the previous Tiger 800 models, now 87 Nm at 7,250 rpm, with improved torque low down and across the rev range. Power is also up across the entire rev range, with 9% more in the mid-range, and 95 BHP peak power at 8,750 rpm.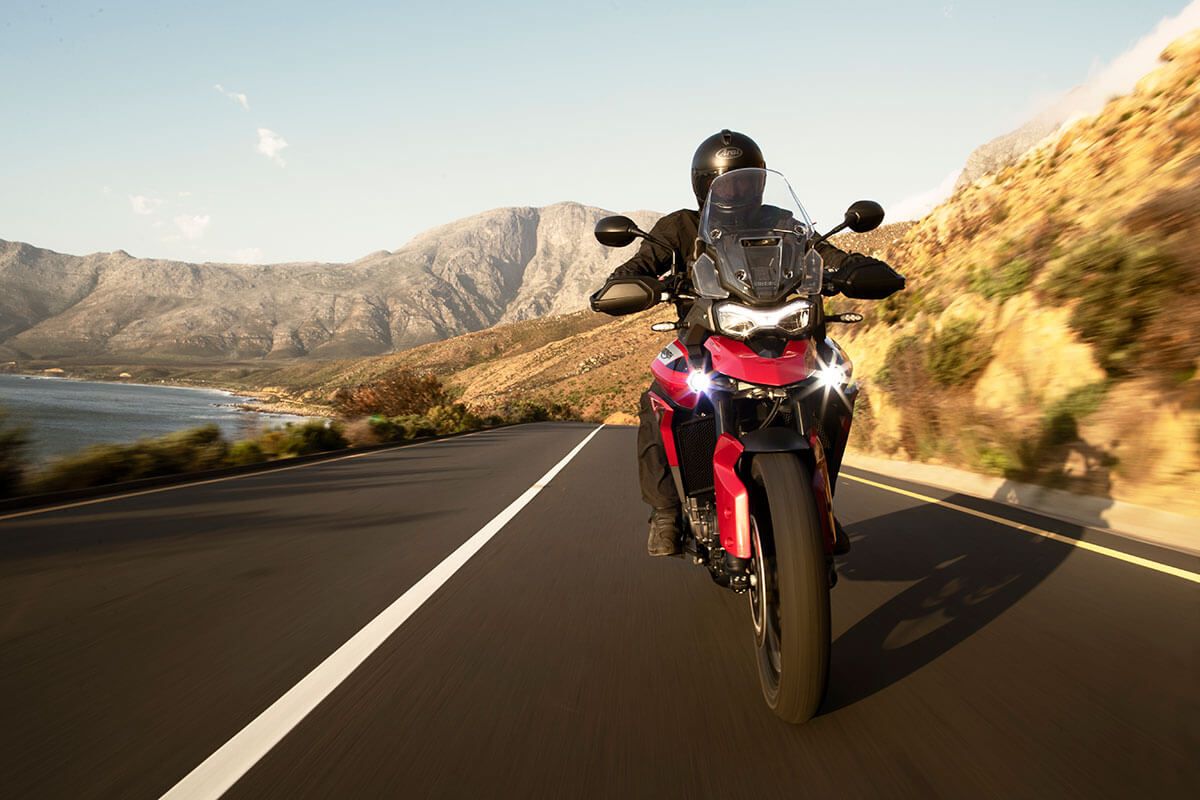 Combined, this delivers more responsive acceleration, with 0-100 km/h, 0-177 km/h, and 6th gear roll-on times all significantly beating the previous generation model and the closest competition. Additionally, it gives the new Tiger 900 a much more aggressive, raspy and engaging triple soundtrack. Now up to 5 kg lighter than the previous generation model, the new generation 900 delivers the most commanding and agile Tiger ride ever. The new steel trellis frame is not only lighter but now has a modular construction, with bolt-on aluminum rear sub-frame and bolt-on pillion hangers, delivering the most adventure-centric set-up ever for off-road-focused riding.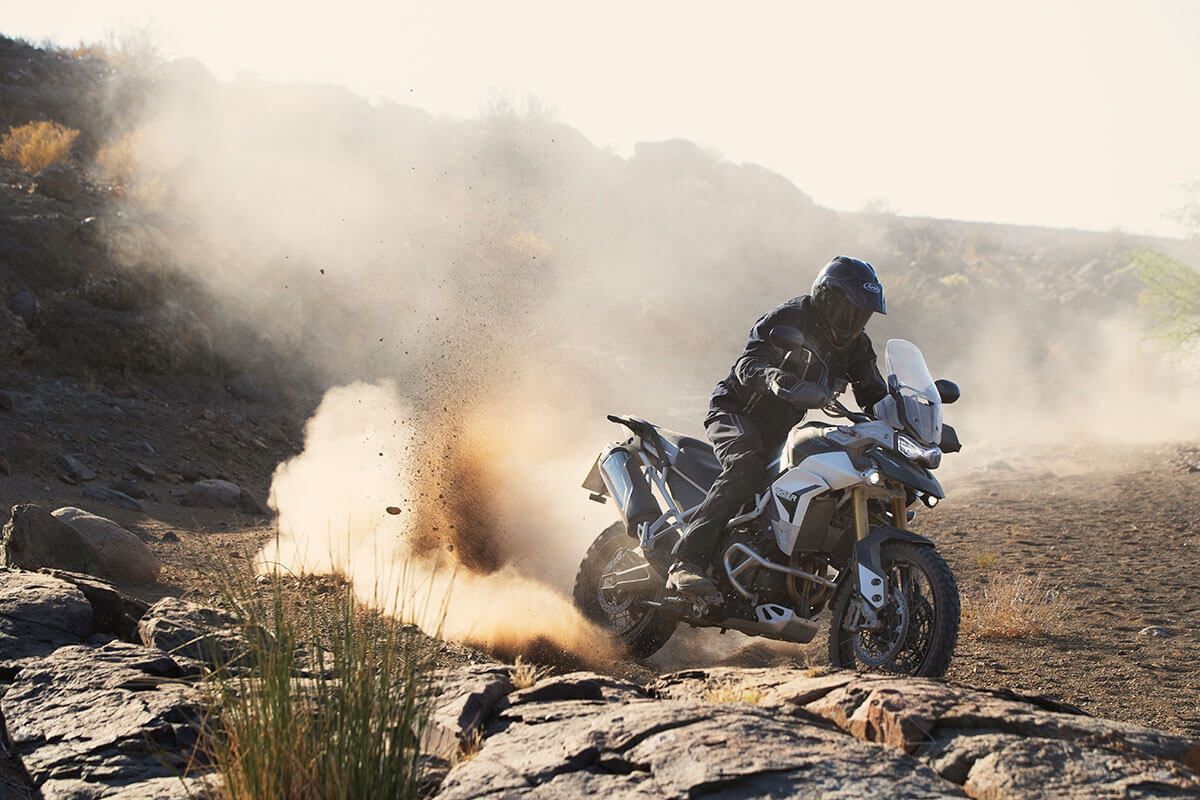 All of the new Tiger 900 models now feature category-leading Brembo Stylema brakes for superior stopping power. These are lightweight, compact, carefully sculpted and high performing calipers, with reduced volume around the pistons and brake pads, reducing the internal space occupied by brake fluid, delivering a more immediate braking response. Increased airflow around the brake pads also helps the calipers to cool quicker.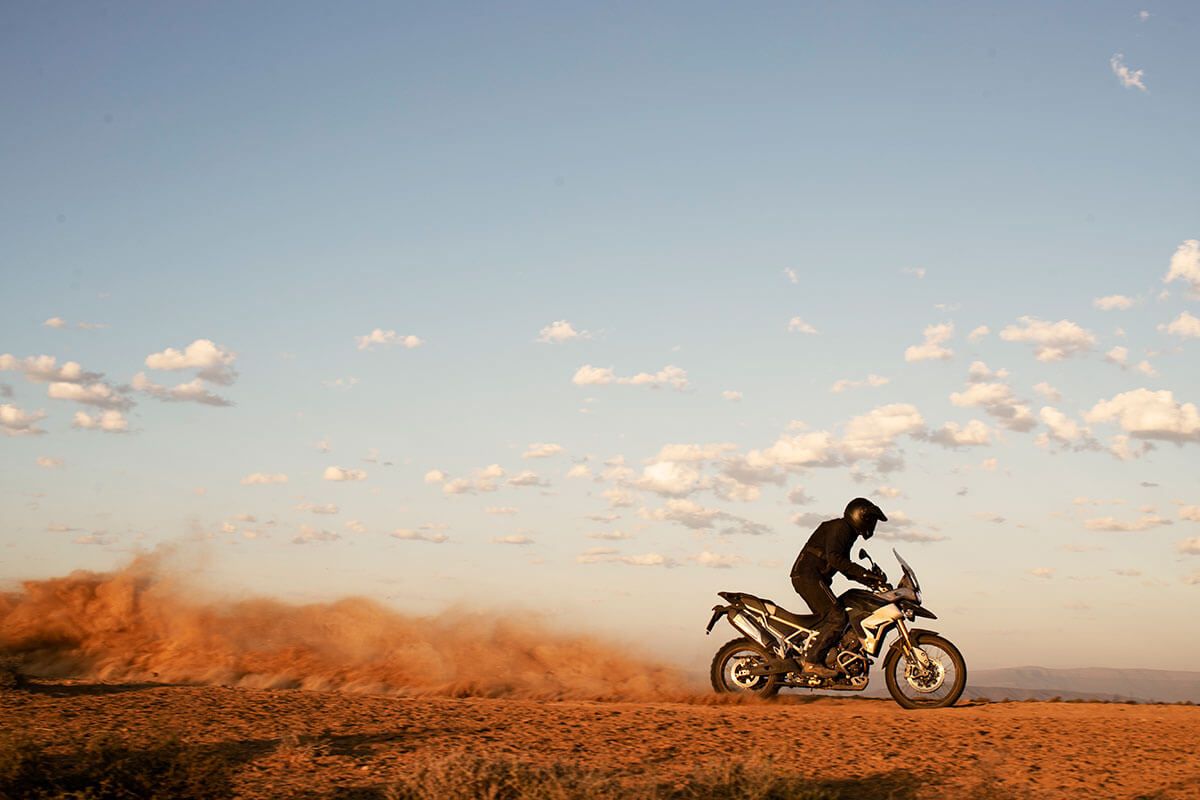 This combination of new lightweight modular frame, new lighter-weight engine, high specification suspension, and premium Brembo brakes delivers a step-change in agility and capability, ensuring exceptional handling in all riding scenarios. Long-distance travel has been improved on the new Tiger 900 range, with a new larger 20-liter fuel tank and new adjustable screen, delivering superior wind protection with a simple single-handed adjustment.
All-new aggressive styling, re-designed smaller-scale bodywork, revised finishes, and cleaner lines give the new Tiger 900 a more distinctive and dominant adventure stance. This is supported by the narrow stand over width, the visually lighter front end, and the dominant fuel tank design and size. The all-new bodywork has a more focused and aggressive adventure style and includes a fuel tank, tank end panel, high mudguard, seat panel, radiator cowl, and radiator duct exit. The finish and detailing is also improved to its highest ever level, making the Tiger 900 the new benchmark for quality.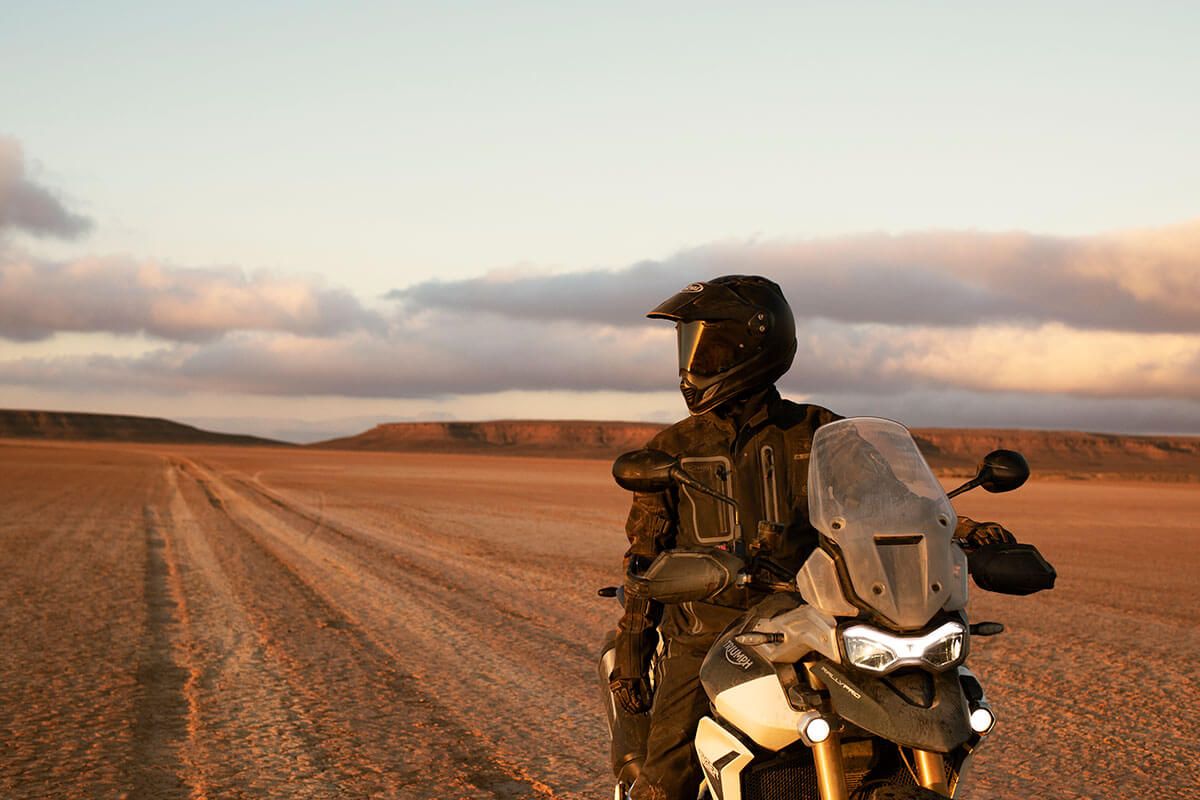 A range of over 65 genuine Triumph accessories is available for the new Tiger 900 models, all designed alongside the bikes themselves to ensure seamless integration and the same exacting standards of manufacturing quality and finish. There are two new luggage ranges created in partnership with Givi – the Trekker side-opening panniers with 52-liter twin helmet top box, and the Expedition top-opening panniers, with matching 42 liter top box. Plus there are accessories for added comfort, protection, capability, style and security.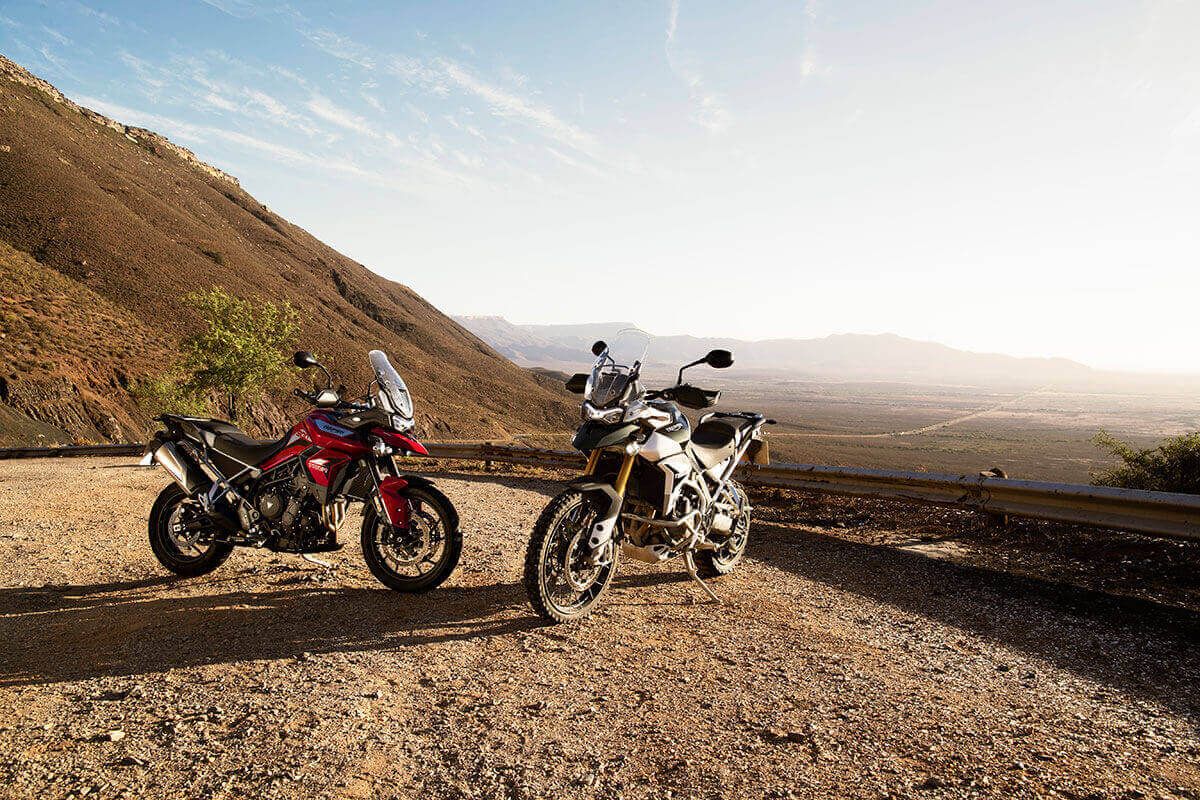 A new name for a new benchmark, the new 2020 Tiger 900 line-up delivers a quantum leap forward in capability, with a major transformation to attitude, poise, and style. This versatile and agile range sets a new category benchmark for maximum adventure in every single ride.