Peugeot has revealed their latest concept vehicle, the e-Legend. An all-electric sports car designed after the 504 coupe with advanced autonomous features. It will debut in the upcoming Paris Motor Show and will mark 50 years after  Peugeot launched the popular 504 coupe.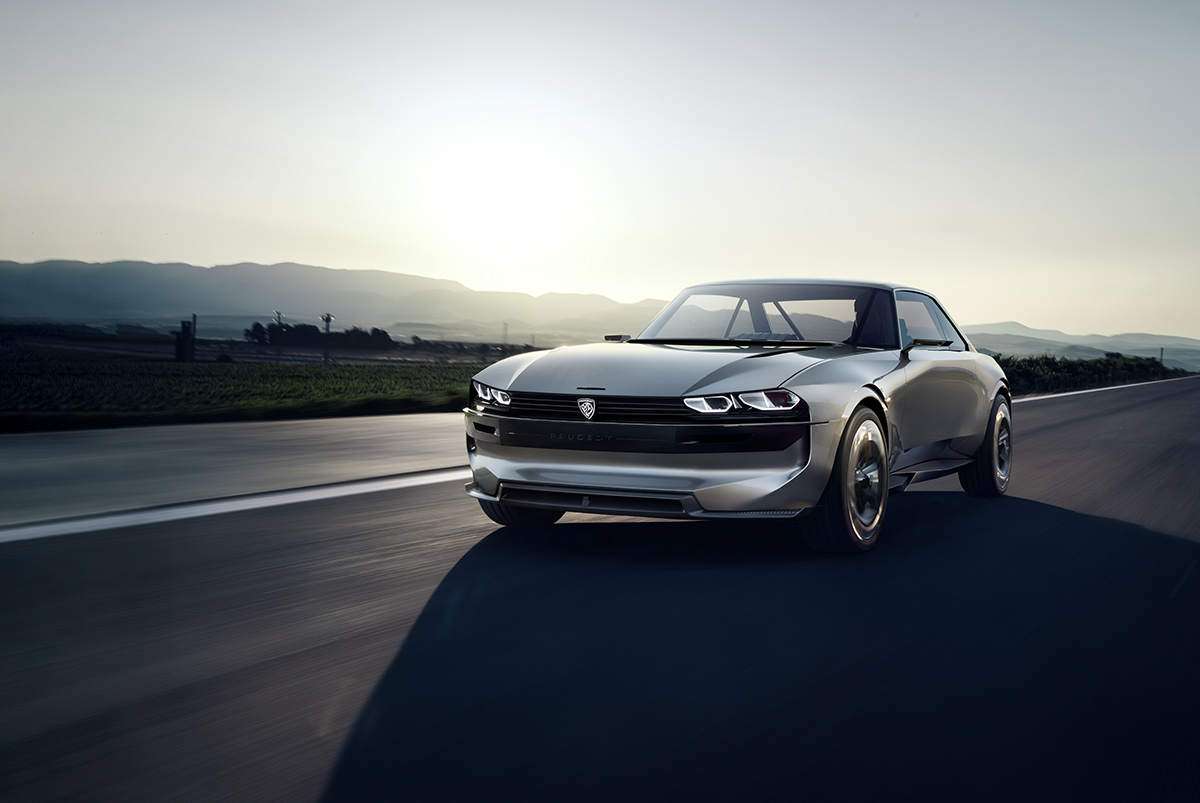 The e-LEGEND concept powered by an electric powertrain featuring twin motors mounted on each axle, which produce a total of 462hp and 800Nm of torque, sent to all four wheels. It has a 0-100kph time of less than four seconds, with a top speed of 220kph. The e-Legend features a 100kWh battery that claims a range of more than 600km.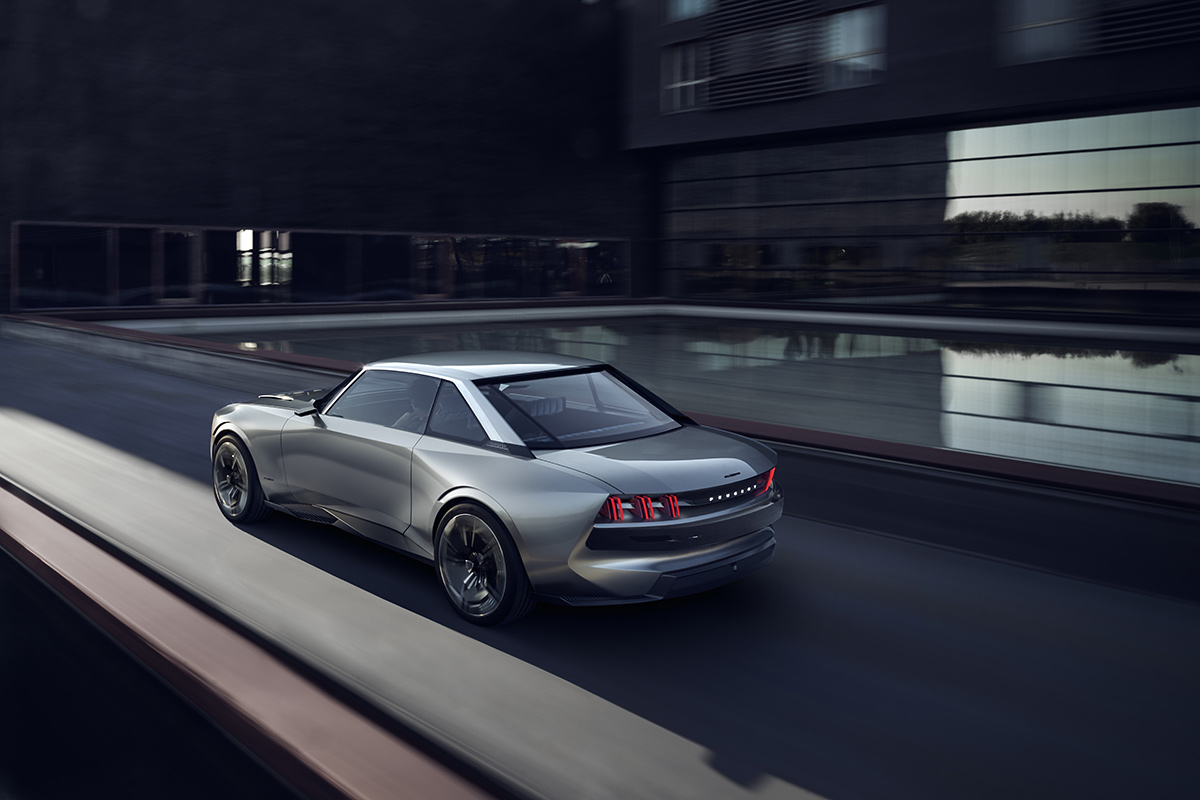 Depending on the type of road traffic or the state of mind of the driver, the e-LEGEND CONCEPT offers four modes of driving; Two autonomous modes: Soft which favours the comfort of the occupants and Sharp which favours accurate and dynamic vehicle typing, and Two manual modes: Legend which favours cruising mode with recall of the three 504 Coupé dials and display of digitally-processed wood on the different screens, and Boost which favours dynamic and stimulating driving thanks to the powerful electric motor. 180° immersion with the projection of the road on a single large screen.
The e-LEGEND concept also offers a voice-activated personal assistant suitable for autonomous driving. In a simple sentence, the driver can change their driving style, listen to their favourite playlist or even open or close the electrified doors of the vehicle. The system responds with Gilles Vidal's digitized voice (Peugeot's style director) and it includes 17 languages!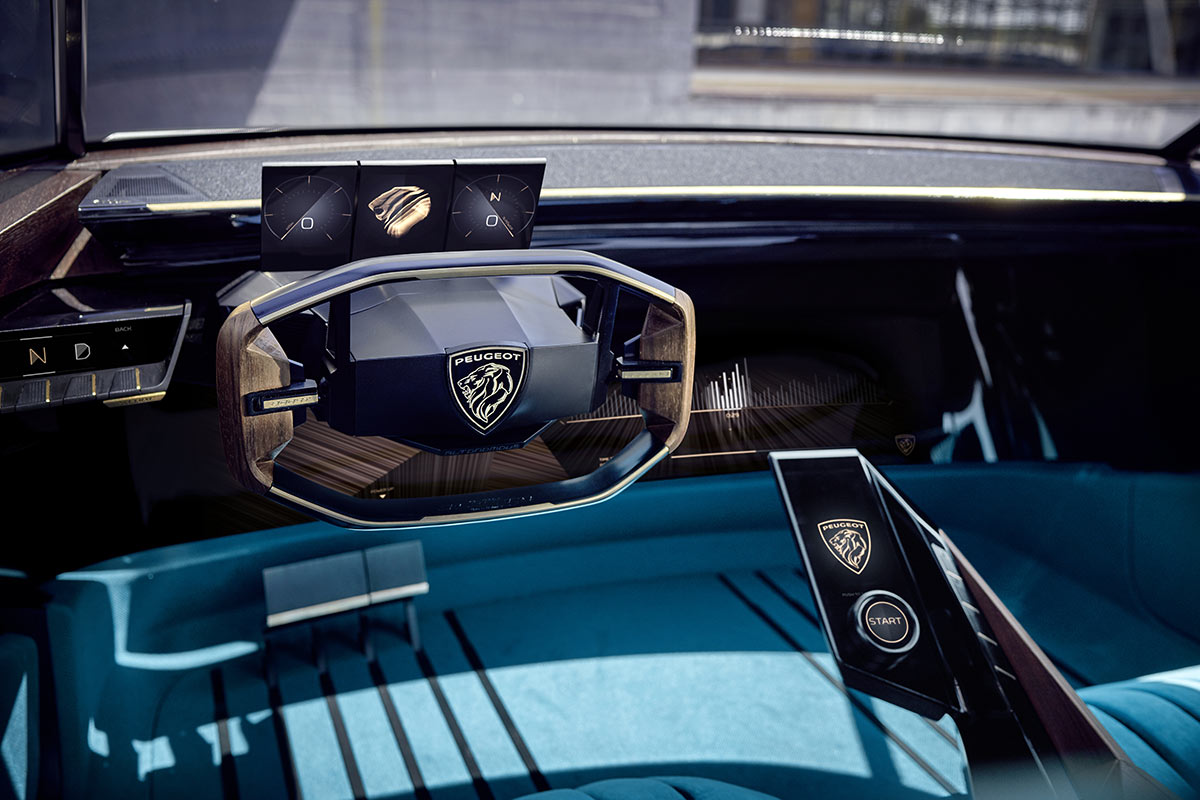 Heralding the future of embedded sound, the system implemented in the e-LEGEND concept is specifically designed to offer two new unprecedented sound functions: the "mapping", which makes it possible to send the navigation messages to the driver only for example, while the other occupants listen to music and the "zoning", which allows for the total individualization of the contents, placing each passenger in their sound bubble without mutual nuisance.
The e-LEGEND concept magnifies the DNA of the brand by combining its heritage with the most advanced technologies in the automotive world. Peugeot proves that a hyper-technological vehicle can encompass the traits of a desirable vehicle. The choice of the silhouette of a Coupé for an autonomous vehicle elevates the driving experiences by using very modern codes, a template and realistic and pragmatic proportions. The emergence of new electric platforms opens the scope of possibilities to designers by removing the technical constraints related to combustion propulsion.