Fiat Chrysler Automobiles (FCA) and the Peugeot owner, Groupe PSA, have approved a €40bn (£35bn) merger that would create the world's fourth-biggest carmaker. Discussions have opened a path to the creation of a new group with a global scale and resources owned 50% by Groupe PSA shareholders and 50% by FCA shareholders. In a rapidly changing environment, with new challenges in connected, electrified, shared and autonomous mobility, the combined entity would leverage its strong global R&D footprint and ecosystem to foster innovation and meet these challenges with speed and capital efficiency.
 The combination would create the 4th largest global OEM in terms of annual unit sales (8.7m vehicles)
At its inception, the combined company would realize among the highest margins in the markets where it would operate, based on FCA's strength in North America and Latin America and Groupe PSA's in Europe
The combination would unite the groups' respective brand strengths across Luxury, Premium, Mainstream Passenger Car, SUV and Trucks & Light Commercial – making them stronger together
The merged entity would bring together the companies' extensive and growing capabilities in the technologies shaping the new era of sustainable mobility, including electrified powertrain, autonomous driving, and digital connectivity
Approximately €3.7 billion estimated annual run-rate synergies without any plant closures resulting from the transaction
Highly respected combined management team recognized for exceptional value creation and with proven success in previous OEM combinations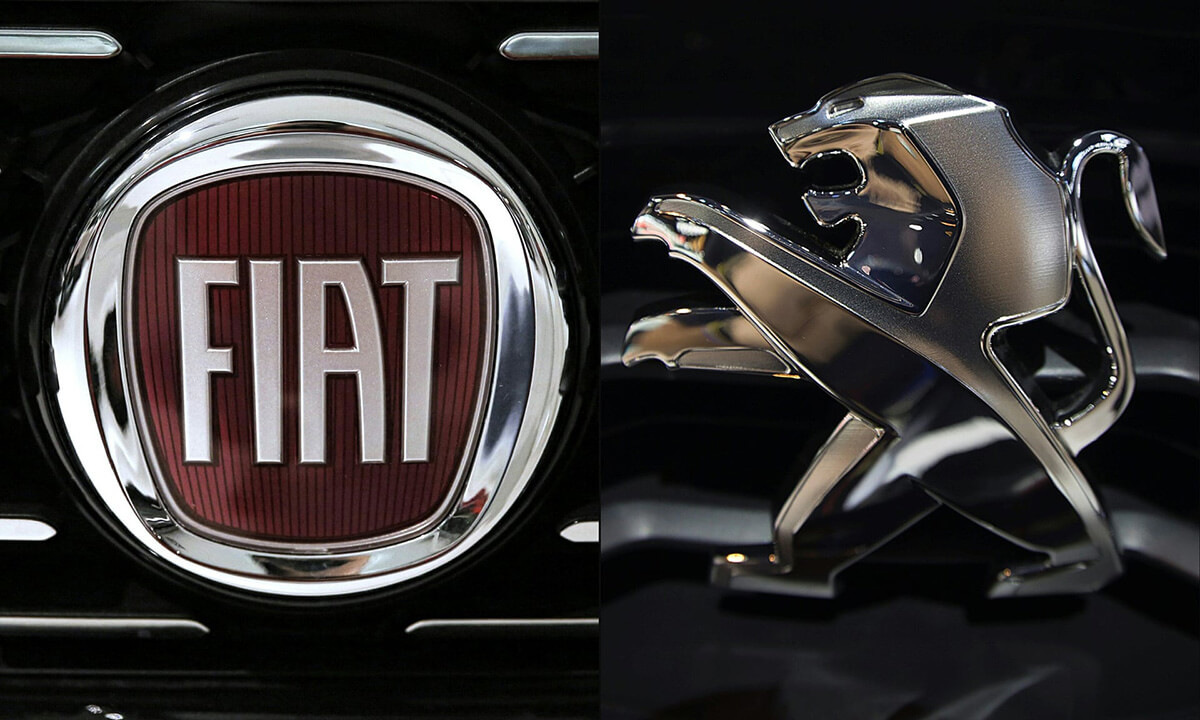 The plan to combine the Groupe PSA and FCA businesses follows intensive discussions between the senior management of the two companies. Both share the conviction that there is compelling logic for a bold and decisive move that would create an industry leader with the scale, capabilities, and resources to capture successfully the opportunities and manage effectively the challenges of the new era in mobility. The proposed combination would create the 4th largest global OEM in terms of unit sales (8.7 million vehicles), with combined revenues of nearly €170 billion1 and a recurring operating profit of over €11 billion2 on a simple aggregated basis of 2018 results excluding Magneti Marelli and Faurecia. The significant value accretion resulting from the transaction is estimated to be approximately €3.7 billion in annual run-rate synergies derived principally from more efficient allocation of resources for large-scale investments in-vehicle platforms,
powertrain and technology and from the enhanced purchasing capability inherent in the combined group's new scale. These synergy estimates are not based on any plant closures. It is projected that 80% of the synergies would be achieved after 4 years. The total one-time cost of achieving the synergies is estimated at €2.8 billion. The shareholders of each company would own 50% of the equity of the newly combined group and would, therefore, share equally in the benefits arising from the combination.