Porsche has unveiled the Cayenne Coupé – a sleeker-roofed version of its original SUV nameplate. The highlights of the new Cayenne model include sharper lines with a totally unique rear section, an adaptive rear spoiler, a rear bench with the characteristics of two individual seats, and two different roof concepts – a panoramic fixed glass roof fitted as standard, and an optional carbon roof.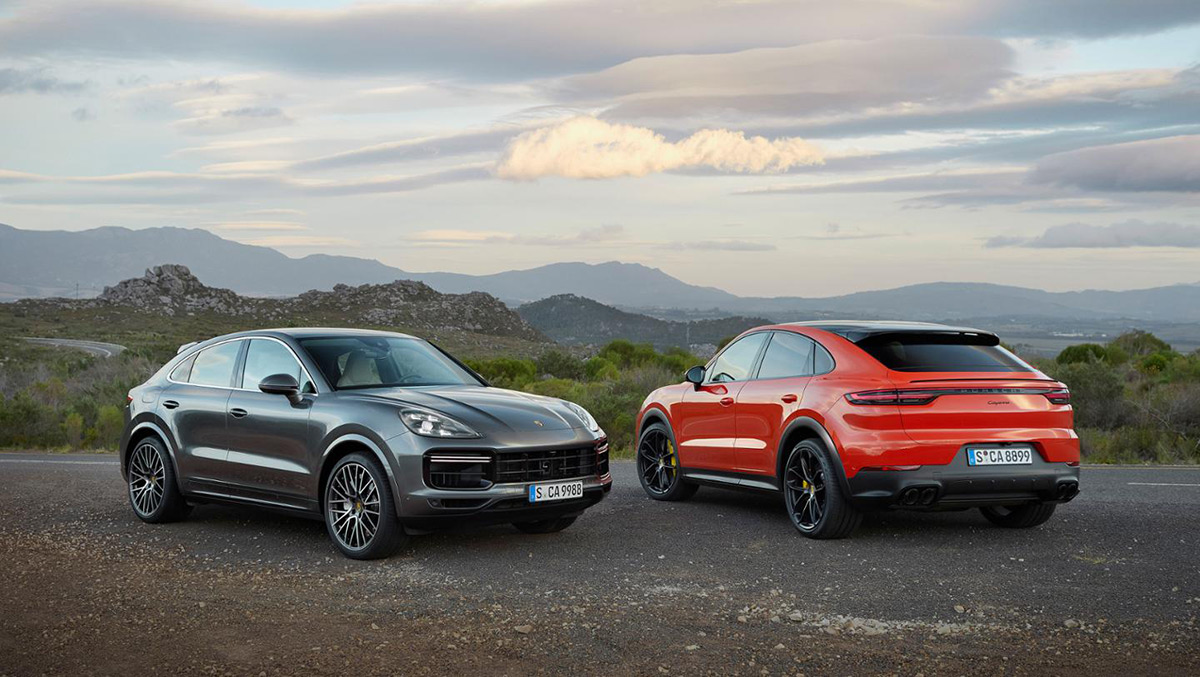 The significantly more steep roofline that falls away to the rear makes the Cayenne Coupé appear even more dynamic and positions it as the sportiest-looking model in the segment.  That effect is supported by a roof spoiler, which accentuates the distinctive Coupé silhouette.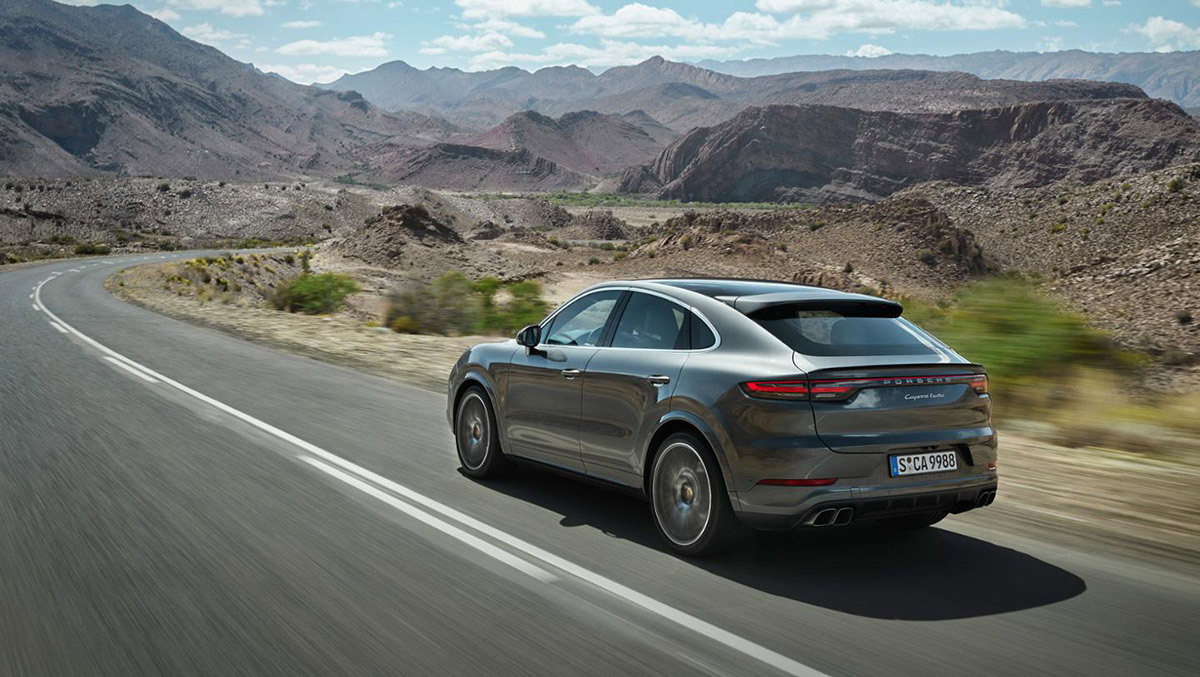 The front windscreen and A-pillar are shallower than in the Cayenne. The redesigned rear doors and fenders further broaden the shoulders of this vehicle contributing to its overall muscular impression. The rear number plate is integrated into the bumper, making the vehicle seem closer to the ground.
With its adaptive roof spoiler, the current Cayenne Turbo was the first SUV to feature this type of active aerodynamics. The new Cayenne Coupé picks up that ball and runs with it. On each Cayenne Coupé model, a roof spoiler is combined with a new adaptive rear spoiler as part of Porsche Active Aerodynamics (PAA). The spoiler extends by 135 mm at speeds of 90 km/h and up, increasing the contact pressure on the rear axle to enhance efficiency.
The new Cayenne Coupé offers plenty of space for up to four people as standard. At the front, the new eight-way sports seats with integrated headrests offer exceptional comfort and optimum lateral support. In the rear, the Coupé comes fitted as standard with a rear bench that has the characteristics of two individual seats.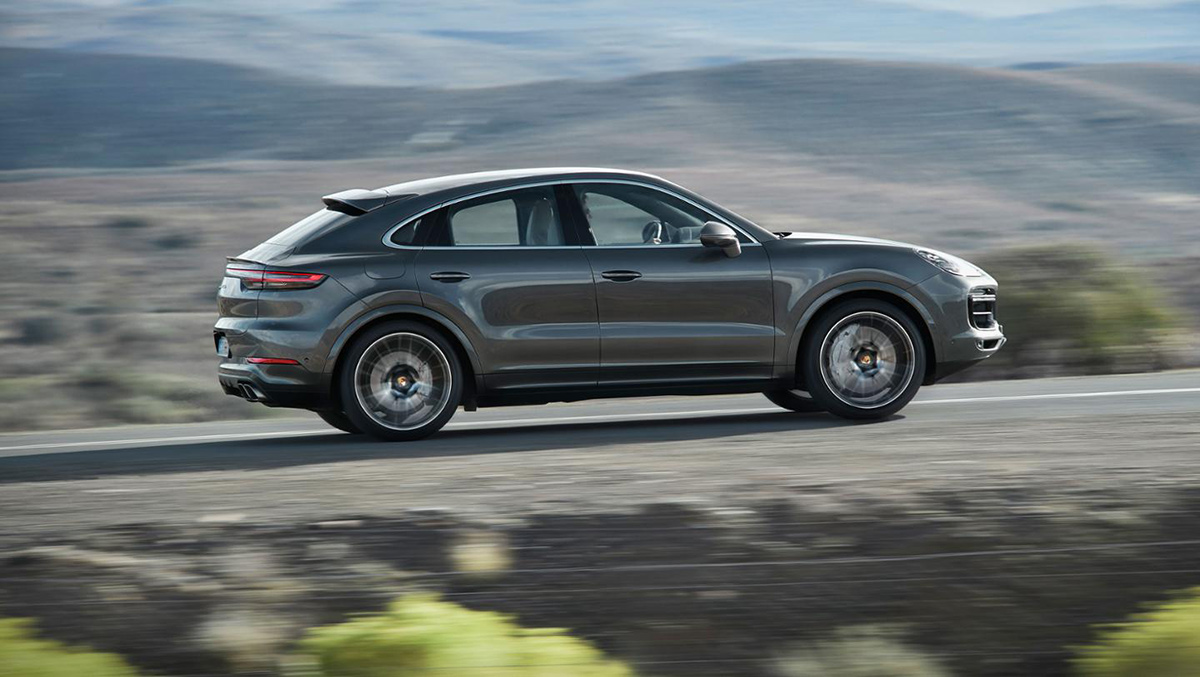 The highly dynamic lines and custom design elements of the new Cayenne Coupé truly set it apart from the Cayenne. At the same time, it benefits from all the technical highlights of the third model generation, which features powerful drive systems, innovative chassis systems, a digitalized display, and operating concept, and comprehensive connectivity.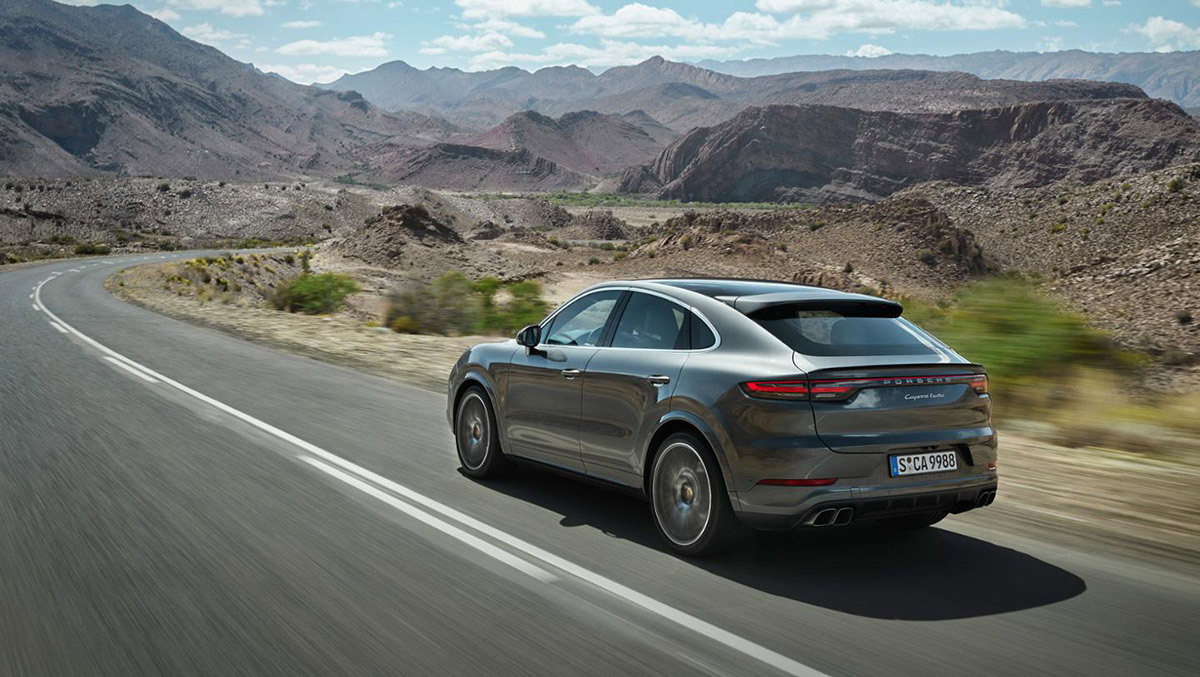 Two high-performance engines are available on the Cayenne Coupe. The car with six-cylinder turbocharged engine and displacement of three liters delivers 340 PS and maximum torque of 450 Nm. The top-of-the-range Cayenne Turbo Coupé goes to the starting line with a four-liter V8 engine with twin-turbocharging 550 PS and maximum torque of 770 Nm.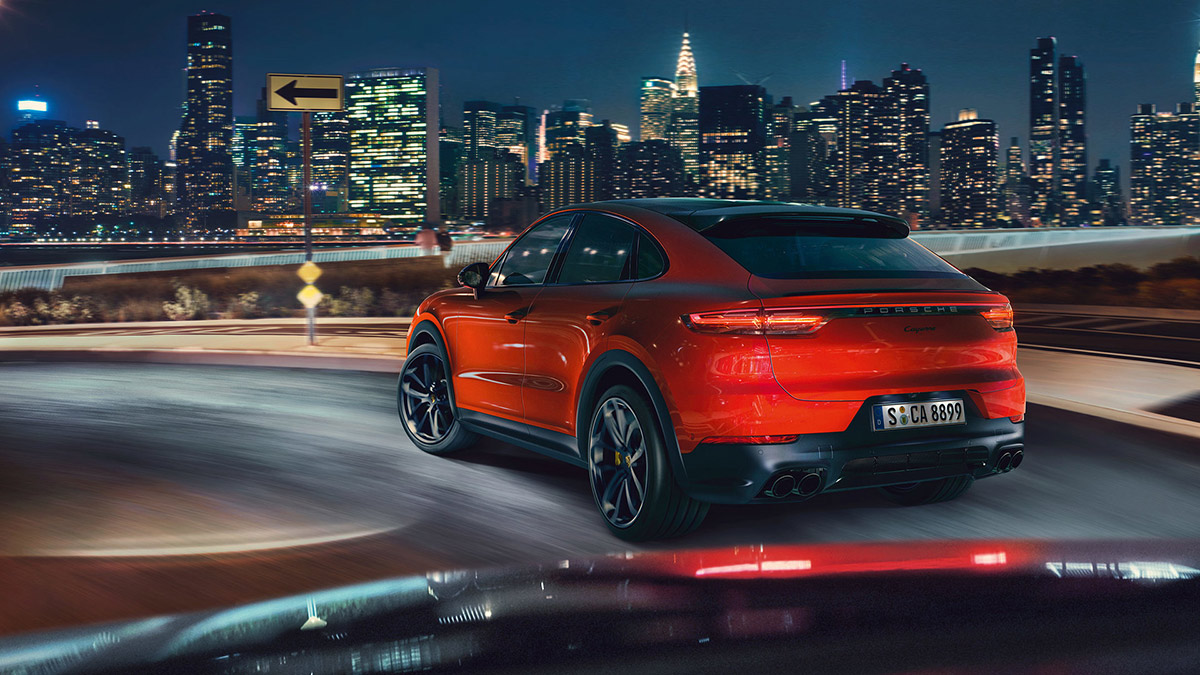 The extensive standard equipment includes speed-sensitive Power Steering Plus, 20-inch alloy wheels, Park Assist at the front and rear including reversing camera, Porsche Active Suspension Management (PASM), and the Sport Chrono Package.