Sagarmatha Insurance Company, a leading Insurance company in the country, has introduced a new digital insurance platform called  'Insurance Digitally and Haat Haat Ma Bima'. Now, customers can purchase insurance policies in the Sagarmatha Insurance Mobile App and make payment with the help of online payment partners such as eSewa, Khalti, IME Pay and Connect IPS.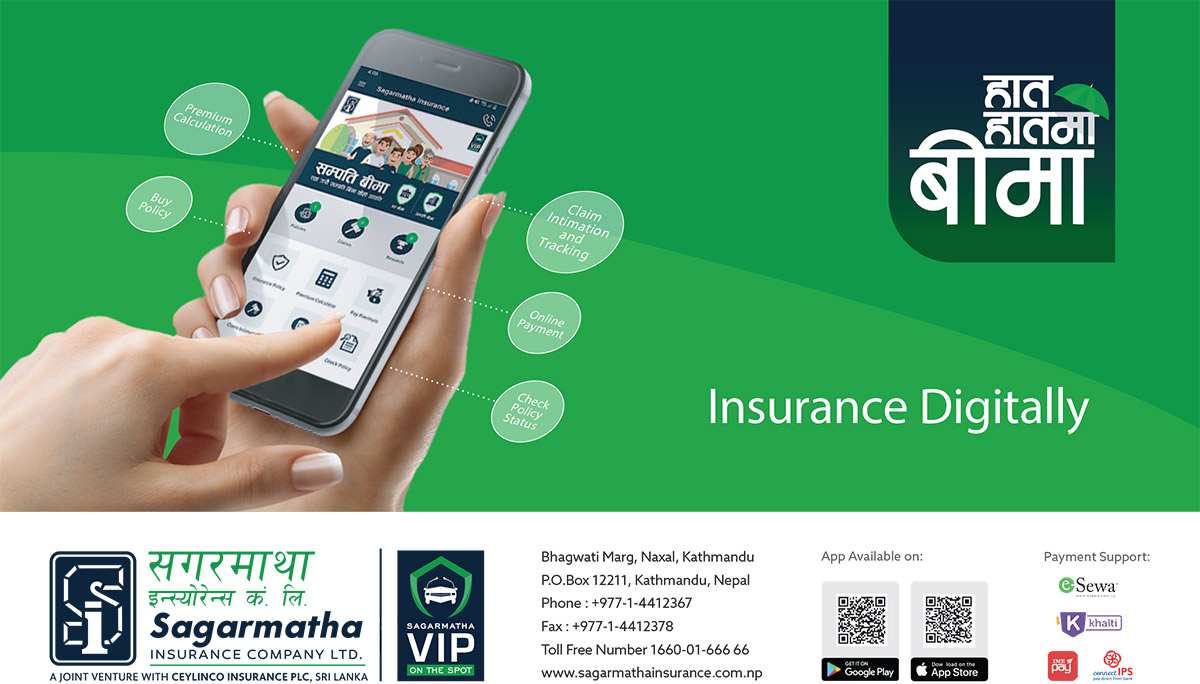 Currently, the company provides the services of the following policies:
Third Party Insurance
House/ Property Insurance
Travel/ Medical Insurance
Personal Accident
With the Sagarmatha Insurance Mobile app, customers can now buy the policy they prefer acknowledging all the information, calculate the premium offline and detail information exactly what they are paying for, check policy, make a claim on the spot without the hassle of having to visit the office. Furthermore, customers can now check the status of their claim as well. This not only helps you keep a record of purchases of the policies but the expiry date of the policy as well.