The market for electrified vehicles is growing at pace as consumers see the benefits of moving away from traditional fuels and shift to more sustainable alternatives. SEAT is meeting these changes by developing cars to fulfill the requirements of this dynamic, ever-changing market, while also maintaining the sustainability of mobility. Electric is at the core of these exciting developments.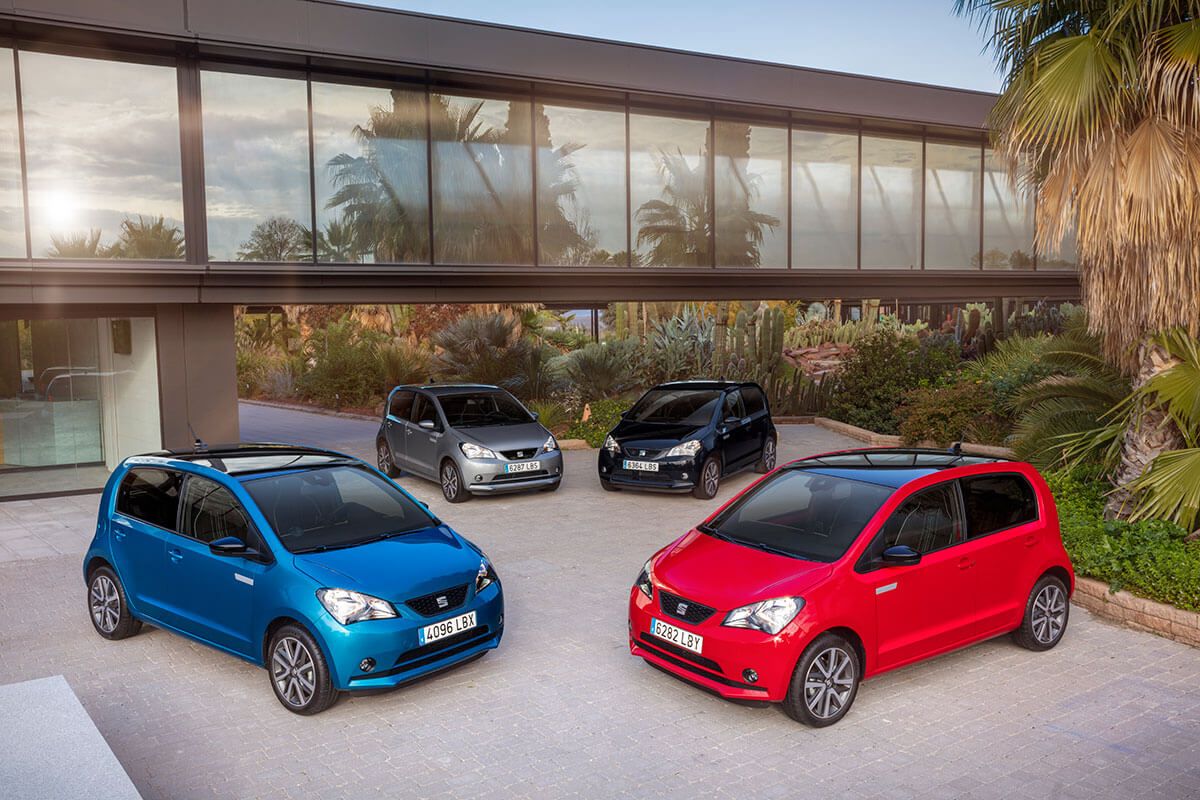 SEAT starts its electric offensive with the introduction of the Mii electric, a vehicle that brings affordability to the latest powertrain technology, while fusing dynamism, elegant design, and new levels of connectivity to offer a vehicle that is ready to meet the challenges of the city, and the needs of a new generation of customer.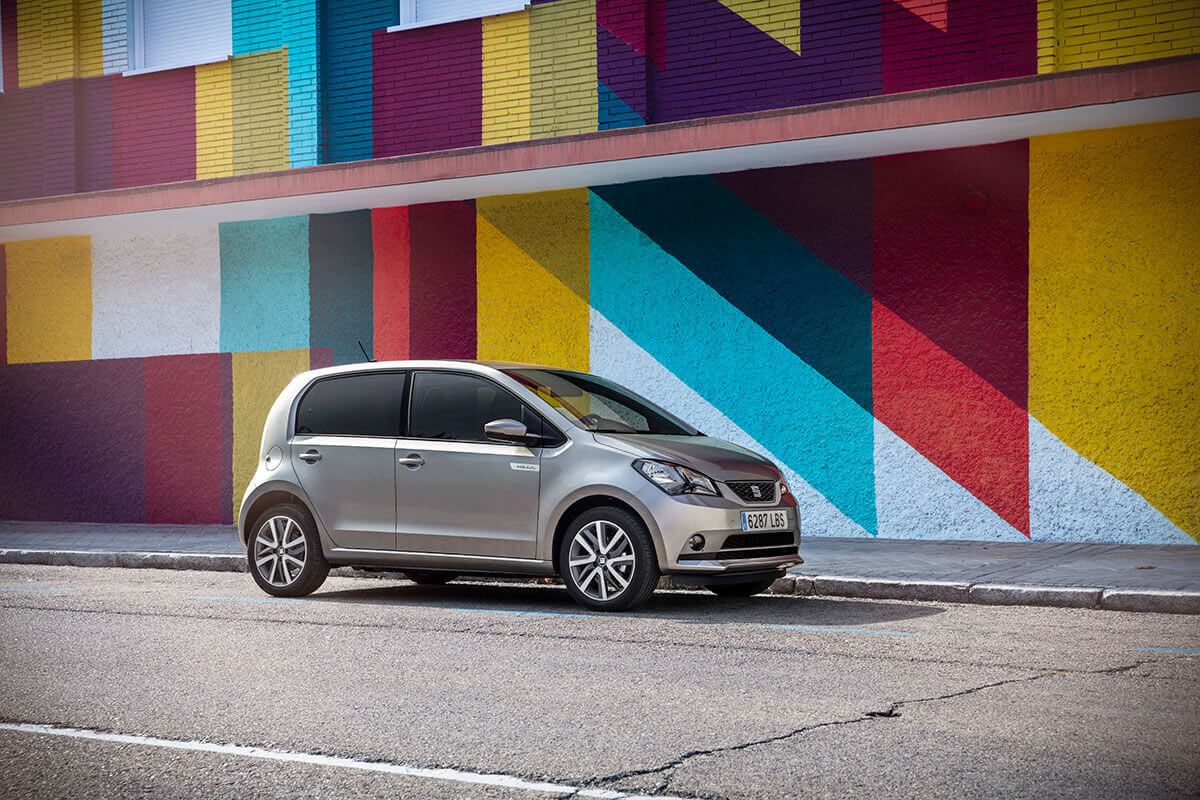 The new model is SEAT's first all-electric production vehicle and lays the groundwork for future members to join the family. More EVs and PHEVs are due in the near future, including the all-electric SEAT el-Born, plug-in hybrid versions of the Tarraco and Leon, and high-performance plug-in hybrid versions of CUPRA Formentor and CUPRA Leon.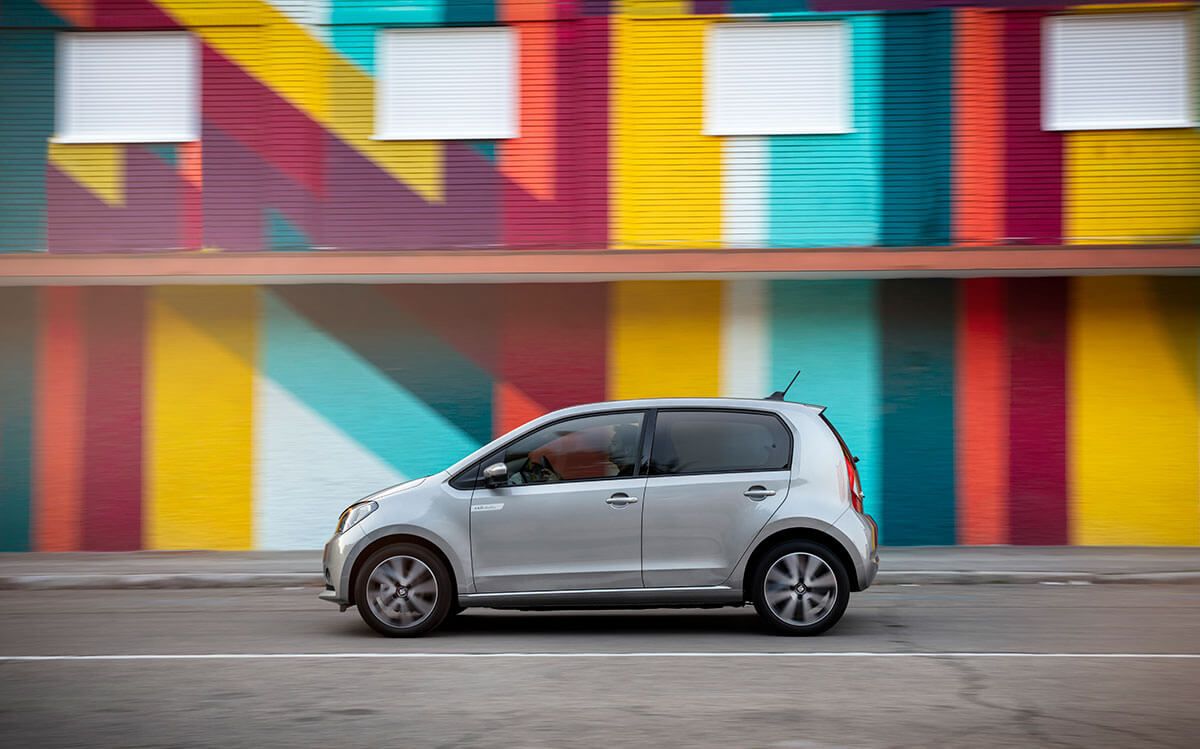 "Electrification is expanding at a very fast pace; worldwide the electric vehicle market grew by 75% in the first 8 months of the year, and SEAT is ready to meet this growing demand," said Luca de Meo, President of SEAT. "The Mii electric is the start of that journey, bringing to the market an affordable electric car, and shows the importance we place on not only developing vehicles that hold the essence of the SEAT brand but also offer an exciting future for the industry and consumers."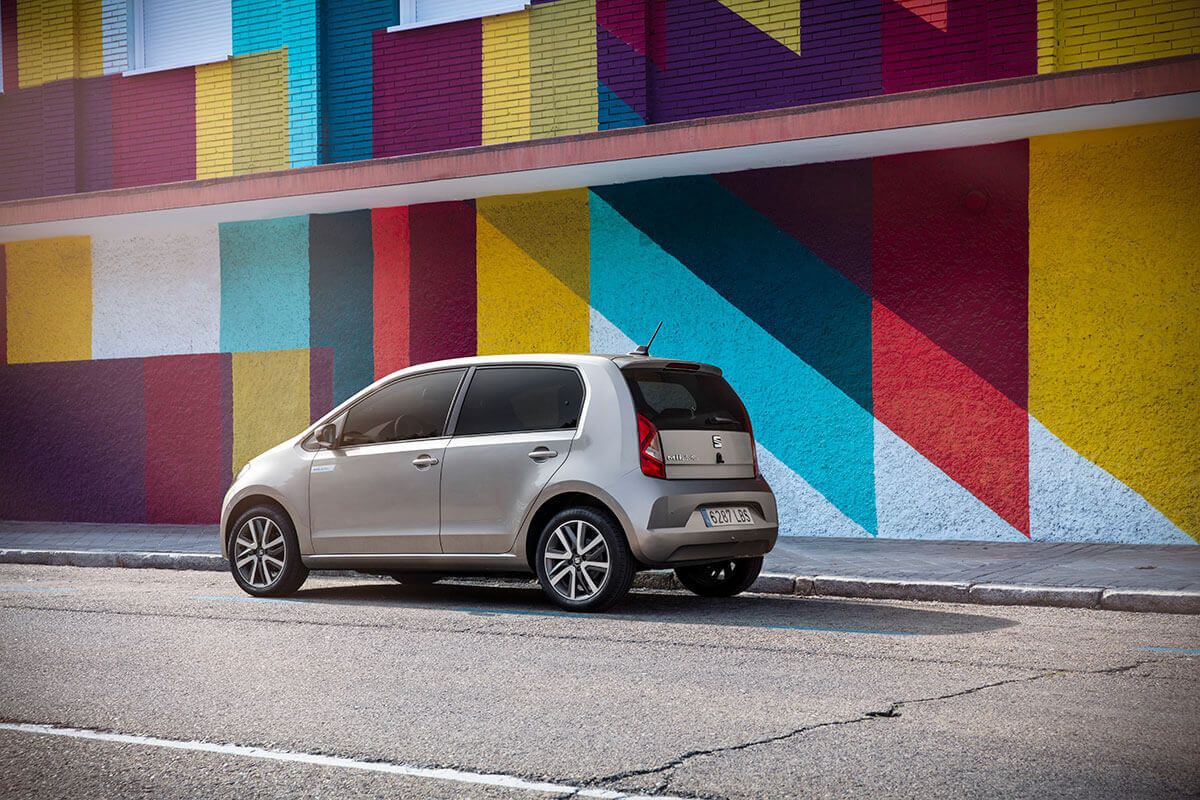 The Mii electric's introduction will not only bring affordability to a technology that has until now been more expensive than combustion engine vehicles, but it will also help prepare SEAT's expansive dealership network to meet the demands of the growing electrified market. This will, in turn, help smooth any challenges, making the transition for customers moving to electric vehicles effortlessly.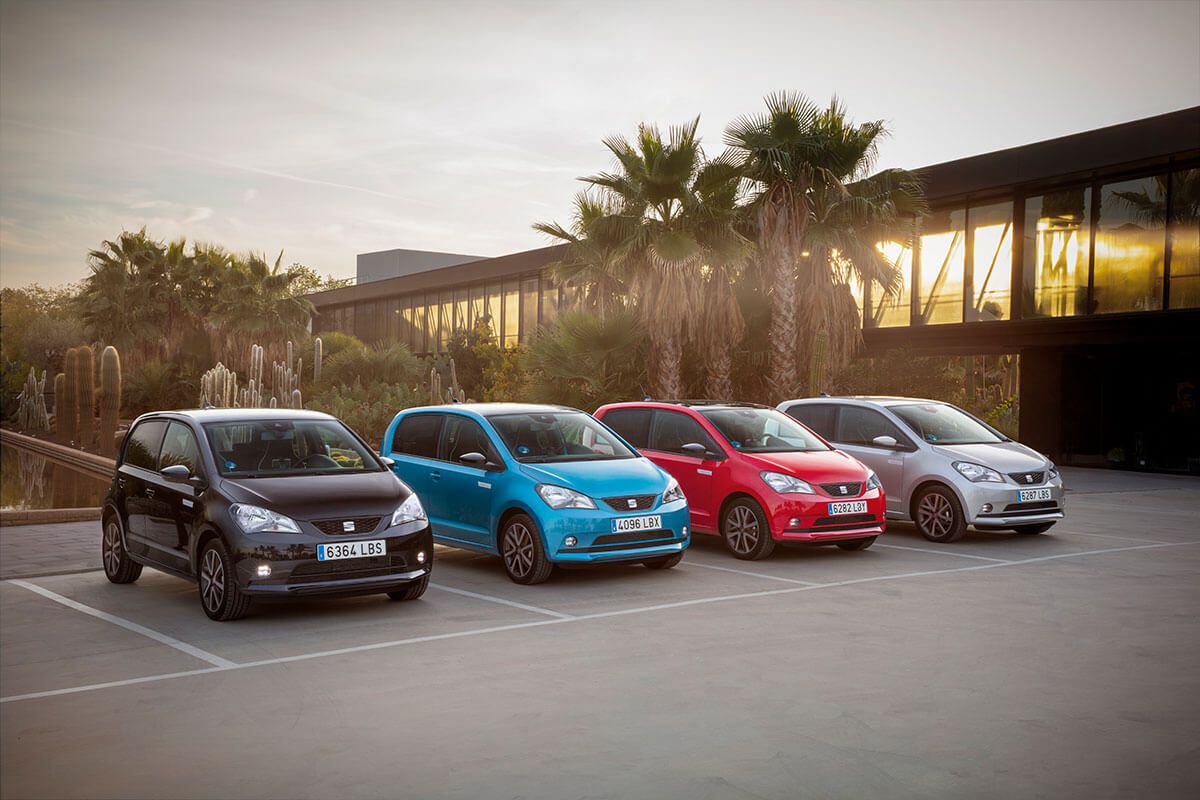 The Mii electric's exterior differentiation is subtle, with a refreshed look that includes the introduction of electric lettering at the rear, and electric stickers on the side. The vehicle's aesthetics are highlighted with a choice of five colors: Deep Black, Candy White, Tornado Red, Costa Blue and Tungsten Silver, and the ability to further customise the exterior look with an optional black roof and side mirrors (available on Candy White, Tornado Red, Costa Blue and Tungsten Silver vehicles).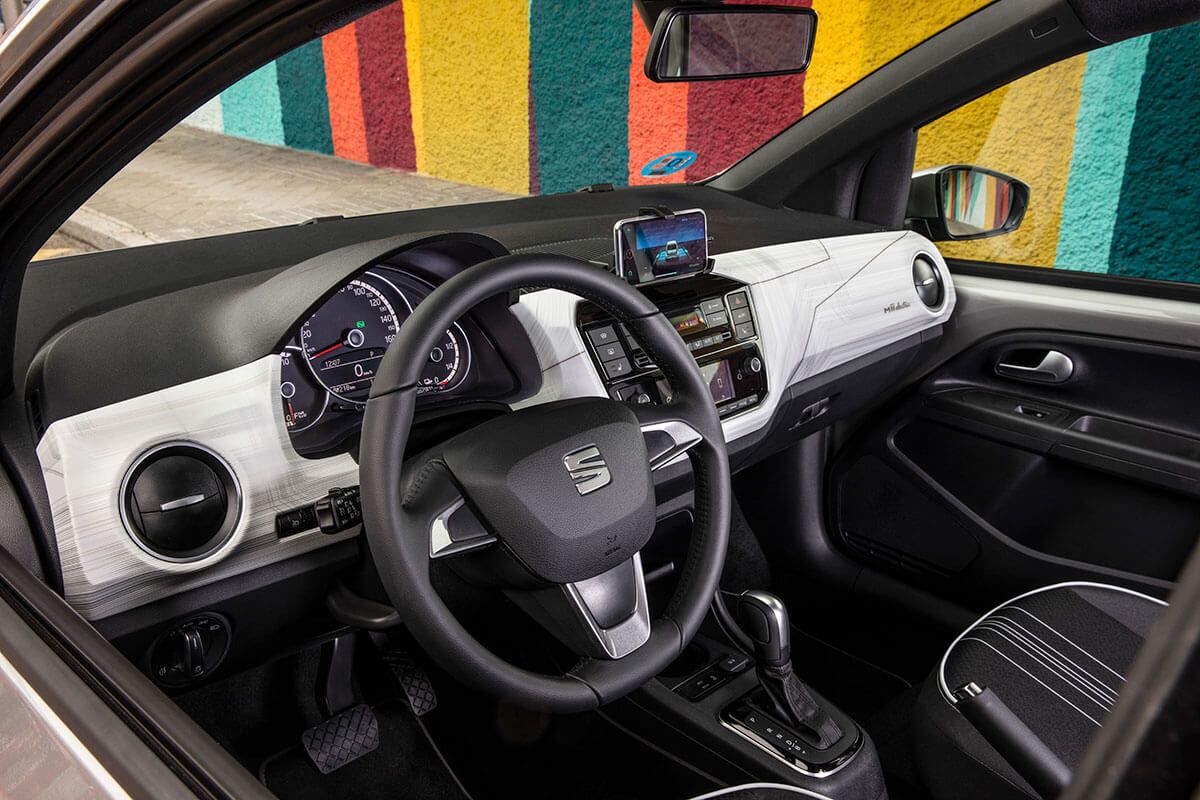 Inside, delicate changes include a new dashboard with SEAT IML foil (in-mold labeling) and ambient lighting, that present a new look to the Mii electric interior, without overpowering occupants. Two trim levels – Mii electric and Mii electric Plus – keep the trim list simple but include an array of advanced technologies and comfort features. Mii electric trim includes electric front windows, ESP, tire pressure control, central locking, immobilizer as well as side and curtain airbags as standard. The base trim level also includes Climatronic, lane assist, traffic sign reminder, hill hold, and SEAT drive profile (normal, eco, eco+), making the Mii electric a highly specified vehicle. In addition, the all-electric vehicle comes with SEAT CONNECT as well as a "Cable Mode 3" to charge via a Wallbox or via the public infrastructure, as standard equipment.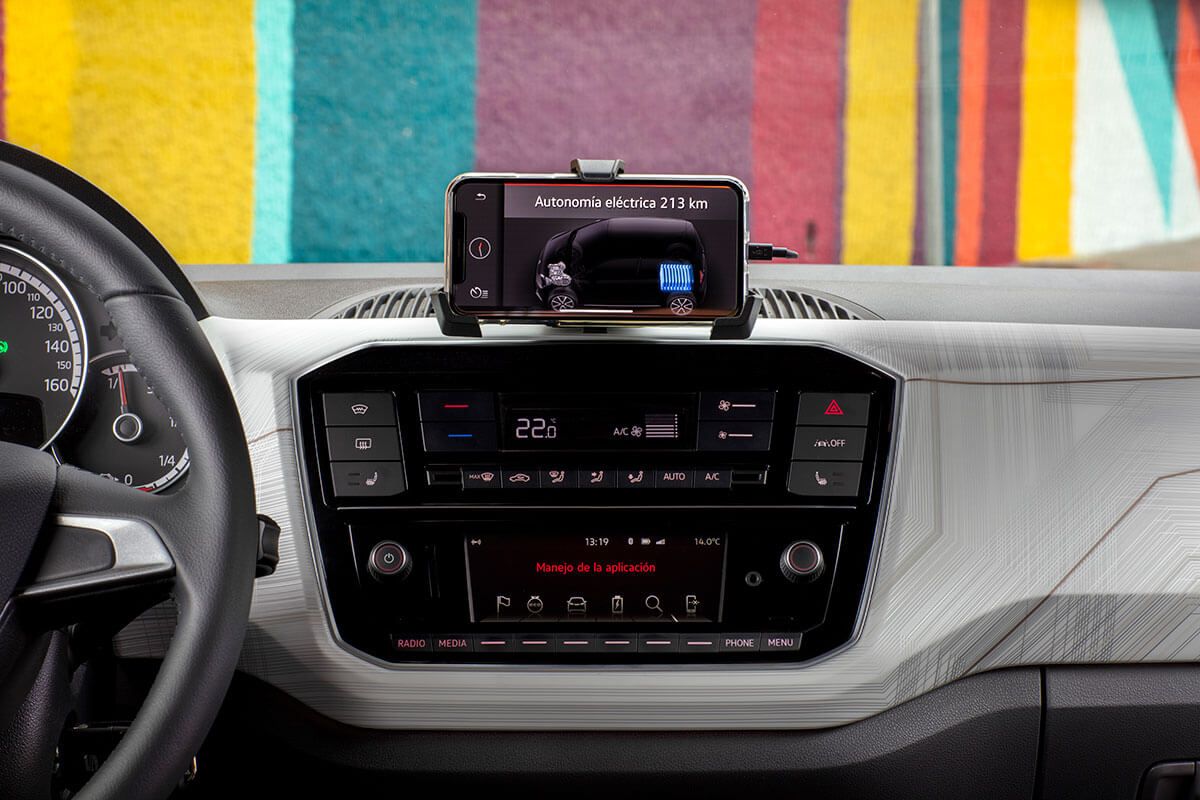 Move up to the Mii electric Plus trim and the vehicle includes 16" alloy wheels, tinted rear windows, black leather interior pack – steering wheel, gear knob and handbrake – and sport design seats with white stitching. Comfort levels are also increased with the inclusion of heated front seats, heated, electric door mirrors, front fog lamps, and a six-speaker audio system.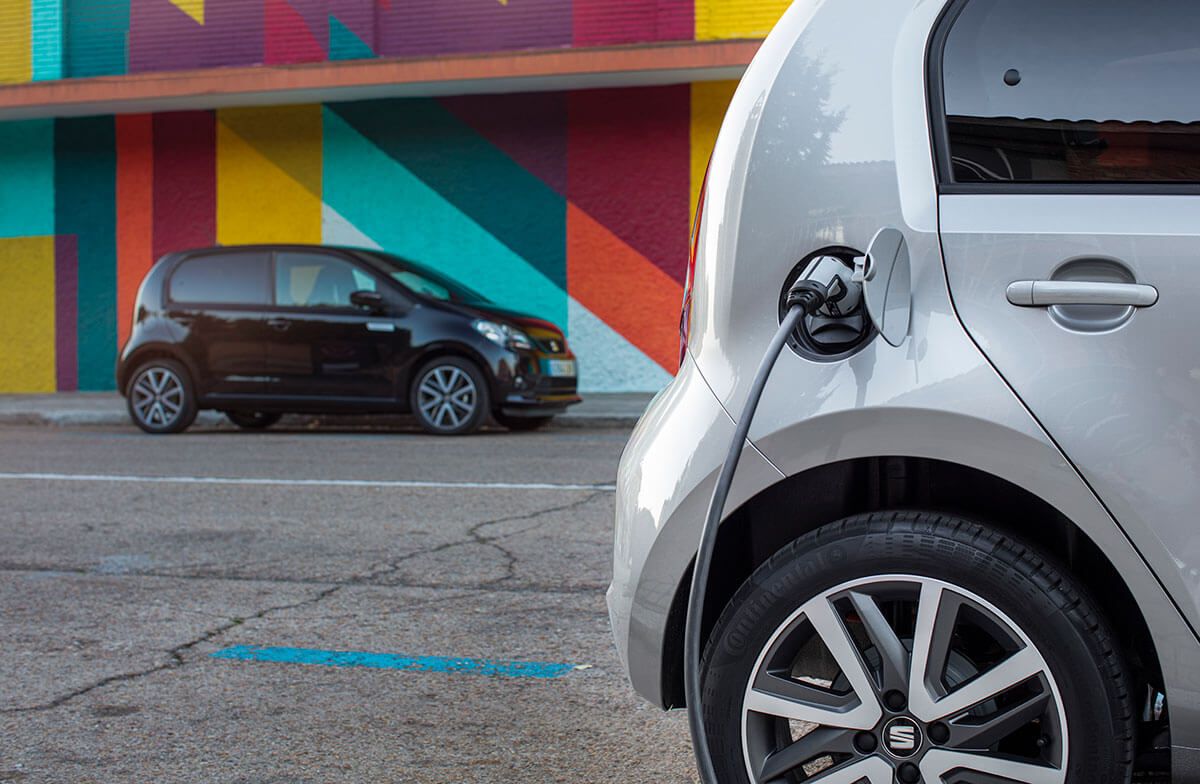 At the center of the Mii electric's powertrain is its 61kW (83 BHp) motor – linked to a single-speed transmission – that can provide 212Nm of torque instantly, meaning the five-door vehicle can reach 50km/h in just 3.9 seconds. A skill that brings the city car into its own when you're jumping in and out of traffic, or dashing between traffic lights. Performance doesn't end there; the Mii electric can reach 100km/h in only 12.3 seconds and has a top speed of 130km/h.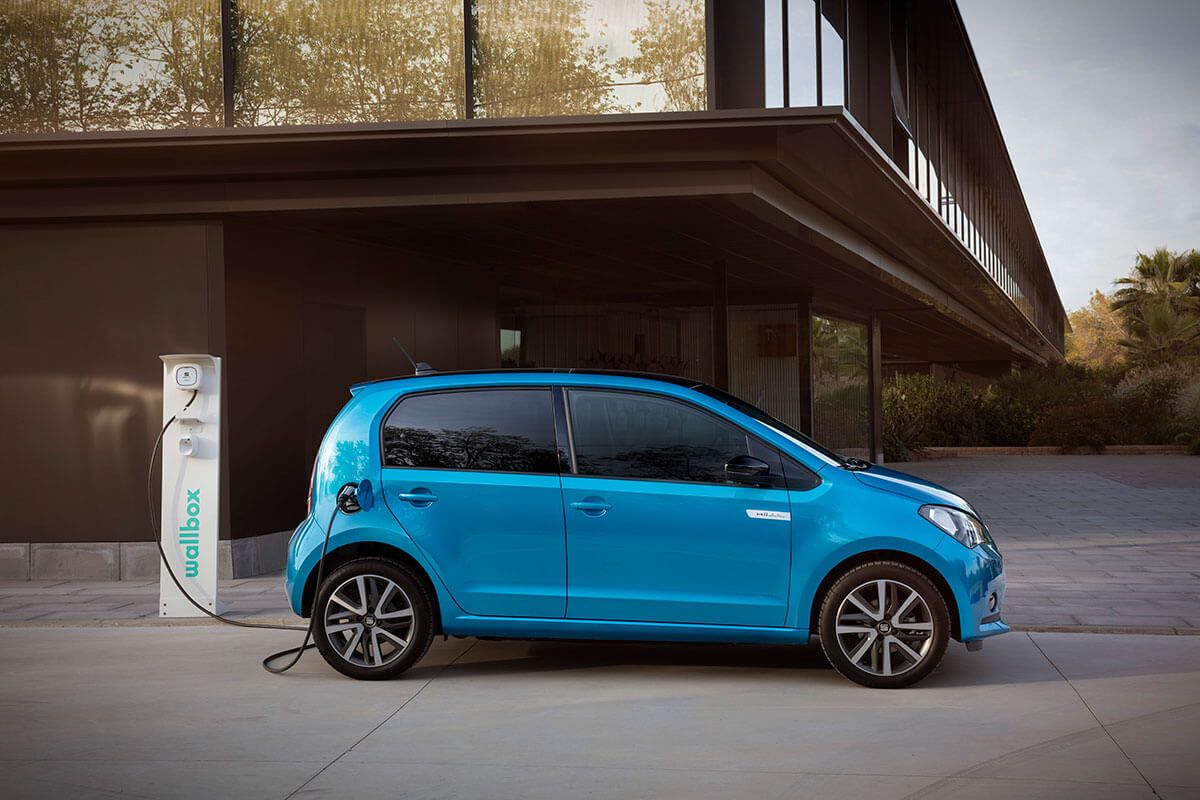 But the city car hasn't simply been developed to meet the dynamic needs of city driving, it also offers incredible range from its 32.3kWh lithium-ion battery pack nestled in the chassis. The advanced energy storage technology provides up to 259km of range based on the combined WLTP test cycle, but in city use, this grows to up to 358km on a single charge. When plugged into a DC fast charger the battery can be replenished to 80% of capacity in as little as one hour, with charge times of roughly four hours on a 7.2kW AC system when plugged into a Wallbox or via a public infrastructure.