Skoda is adding a third model to its European SUV portfolio: the Skoda Kamiq. Just like with the Kodiaq and Karoq, the name Kamiq also originates from the language of the Inuit people who live in northern Canada and Greenland. Sitting in the growing city SUV segment, the Kamiq combines the versatility of a sports utility vehicle – such as higher ground clearance and an elevated seat position – with the agility of a compact car. With the Kamiq, Skoda is offering an attractive overall package with modern assistance systems, environmentally friendly and efficient drive systems, latest infotainment systems and state-of-the-art connectivity solutions.
The Kamiq is immediately recognisable as a member of the Skoda family thanks to its large, upright radiator grille, the distinct lines on the bonnet and the crystalline headlights. However, new highlights such as the daytime running lights above the headlights further reiterate an independent and unique identity.  It is the brand's first model to feature split LED headlights with daytime running lights that, in the full-LED version, appear like four gemstones above the main headlights.
The Kamiq is the Czech brand's second model featuring the new interior concept. Its interior is dominated by the free-standing screen which is ideally positioned in the driver's field of view and, at 9.2 inches, one of the biggest in its segment. Three infotainment systems are available for the new Kamiq.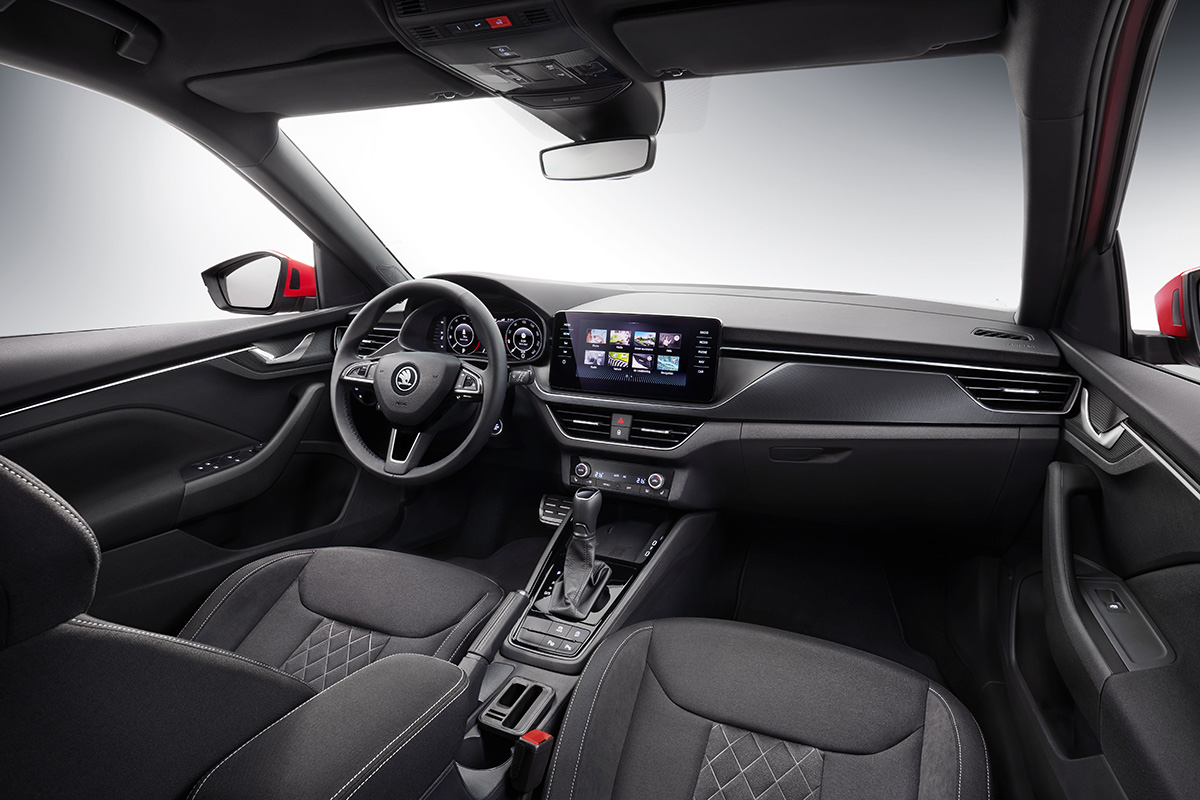 The Kamiq is 4241 mm long and 1793 mm wide, and has a height of 1531 mm. The wheelbase measures 2651 mm. This is especially beneficial for the rear passengers who can enjoy 73 mm of knee room. The boot has a capacity of 400 litres, which increases to 1395 litres when the rear seats are folded down.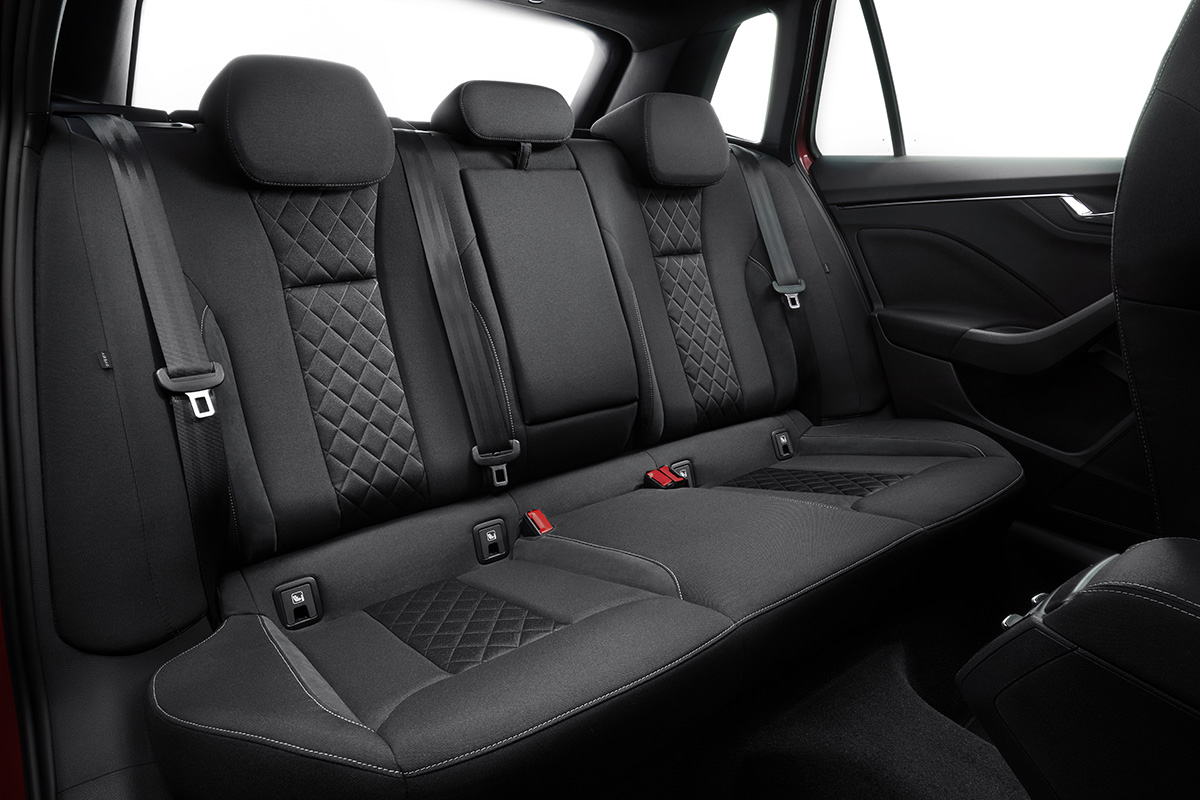 All of the Kamiq's engines are direct-injection units with turbochargers. They come with brake energy recovery as well as Stop/Start technology and comply with the currently strictest Euro 6d emissions standard. The entry-level engine is a 1.0 TSI delivering 95 PS,  another 1.0 TSI with a power output of 115 PS, a four-cylinder 1.5-TSI with a power output of 150 PS and a four-cylinder 1.5 TDI diesel engine which delivers 115 PS.
The Kamiq offers state-of-the-art safety systems – Front Assist and Lane Assist are already available as standard. Other features include Front Assist, Lane Assist, Multi-Collision Brake, optional Adaptive Cruise Control, and optional Driver Alert fatigue detection system. Up to nine airbags, including a knee airbag and side airbags for the rear seats, protect the passengers in the case of a collision. The optional rear-view camera and Park Assist, integrated Manoeuvre Assist and Auto Light Assist function is also available as an option.
The Kamiq will make its world premiere at the upcoming Geneva Motor Show.