Strengthening its position as leader of the Small Commercial Vehicles (SCV) segment in the Indian market, Tata Motors India has launched a range of new generation 'compact truck' – the Tata Intra. Tata says the Intra is engineered and built to offer class-leading features, meeting the demanding and ever-evolving requirements of the SCV industry.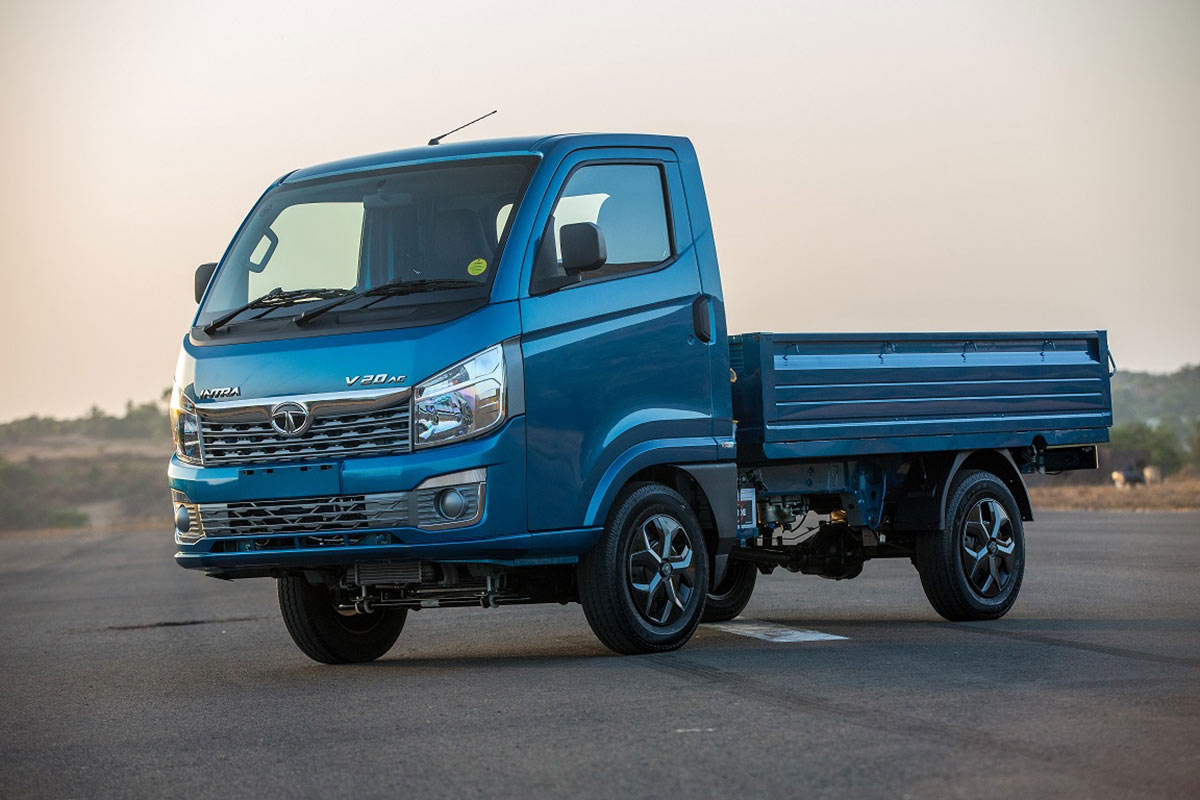 With a best in class, 2512 mm x 1602 mm load body length, the Intra comes in two variants- V10 and V20. The Intra range starts from INR 5.35 Lakhs, in the Indian market. The Intra is the first compact truck, conceptualized and engineered on Tata's new modular platform. The Intra gets best-in-class features in terms of vehicle power, acceleration, load carrying capacity, driving comfort, superior reliability, and durable aggregates.
The Intra V20 comes with 1400 cc DI Engine with 70 hp of power & the Intra V10 is powered with 800 CC DI Engine delivering 40 hp offering quick acceleration, faster trips and low turnaround time. Both engines meet the BSVI norms. The vehicle has a standard power steering fitment and with low turning circle radius of 4.75m, it ensures easy manoeuvrability even on narrow and congested roads. The power train is tuned to suit various duty cycles using Gear Shift Advisor or economy switch, leading to enhanced fuel efficiency. The 5-speed gearbox comes with a cable shift mechanism for a pleasurable driving experience.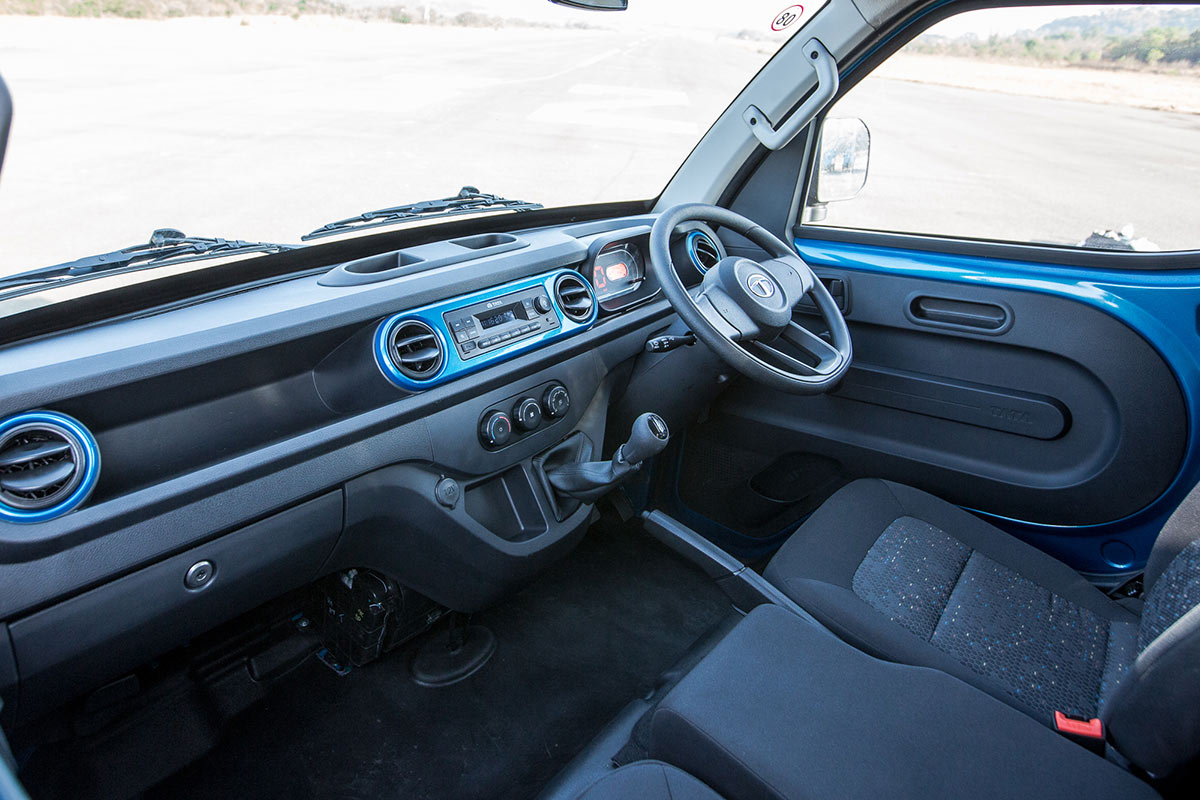 Built on a hydroformed frame, the Intra is comparatively lighter. The cabin space, improved ergonomics, and low NVH levels, boasts of car-like interiors with sufficient storage capacity and comfortable seating, enabling drivers to operate fatigue-free over long hauls.
Modern features such as mobile charging point, electronic instrument cluster, big headlamps, large windscreen, lockable glove box, storage on dashboard & door trims, headrest for comfort while driving, pre-fitted music system and AC in the premium version to enhance the fatigue-free driving experience.