Termignoni, Italian high-performance exhaust systems makers, for motorcycle and scooter has announced a racing silencer for the Royal Enfield Himalayan 2018. The Royal Enfield Himalayan is the only Indian product from the iconic Italian company to get a dedicated Termignoni exhaust system.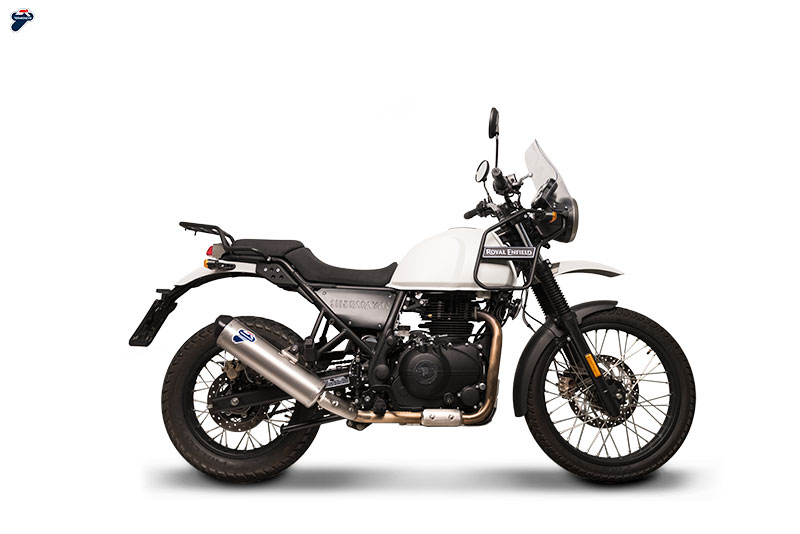 The new silencer is designed in stainless steel with black rear cap and gets the historic metallic logo on the conical sleeve. The new silencer helps the Himalayan to shed as much as 2 kilograms of weight while providing a slight performance boost.
In terms of performance, it offers an increase of power ( + 0,8 Hp at 3.500 rpm) and torque (+ 1,65 Nm at 3.500 rpm).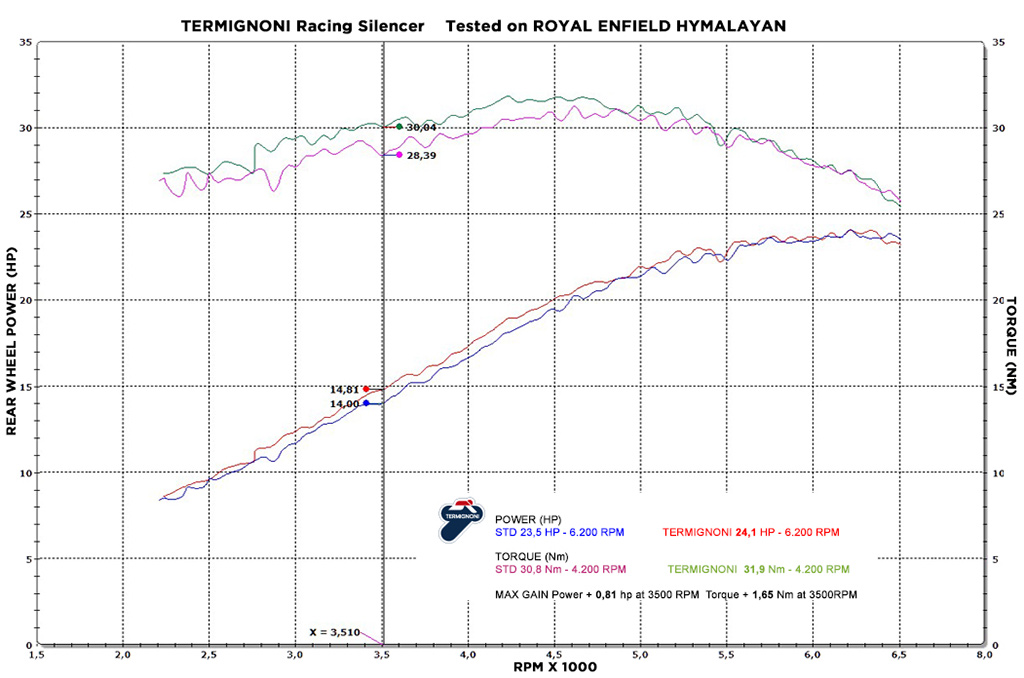 The Termignoni exhaust quipped Royal Enfield Himalayan makes 24.1 hp of power (vs 23.5 hp) @ 6,200 rpm and 31.8 Nm of torque (vs 30.8 Nm) @ 4,200 rpm. The exhaust kit includes Silencer, Washer 8 x 24, Aluminium spacer, Washer silent block, Spacer silent block, Self-locking nut M8, Screw M8x30 and a metal clamp.