This, is the McLaren Speedtail, McLaren's first ever Hyper-GT, their most aerodynamically efficient car ever and the fastest McLaren car to date. And it has come into existence through a pure fusion of science and art in automotive form. Right, let's get some numbers out of the way for the spec hungry.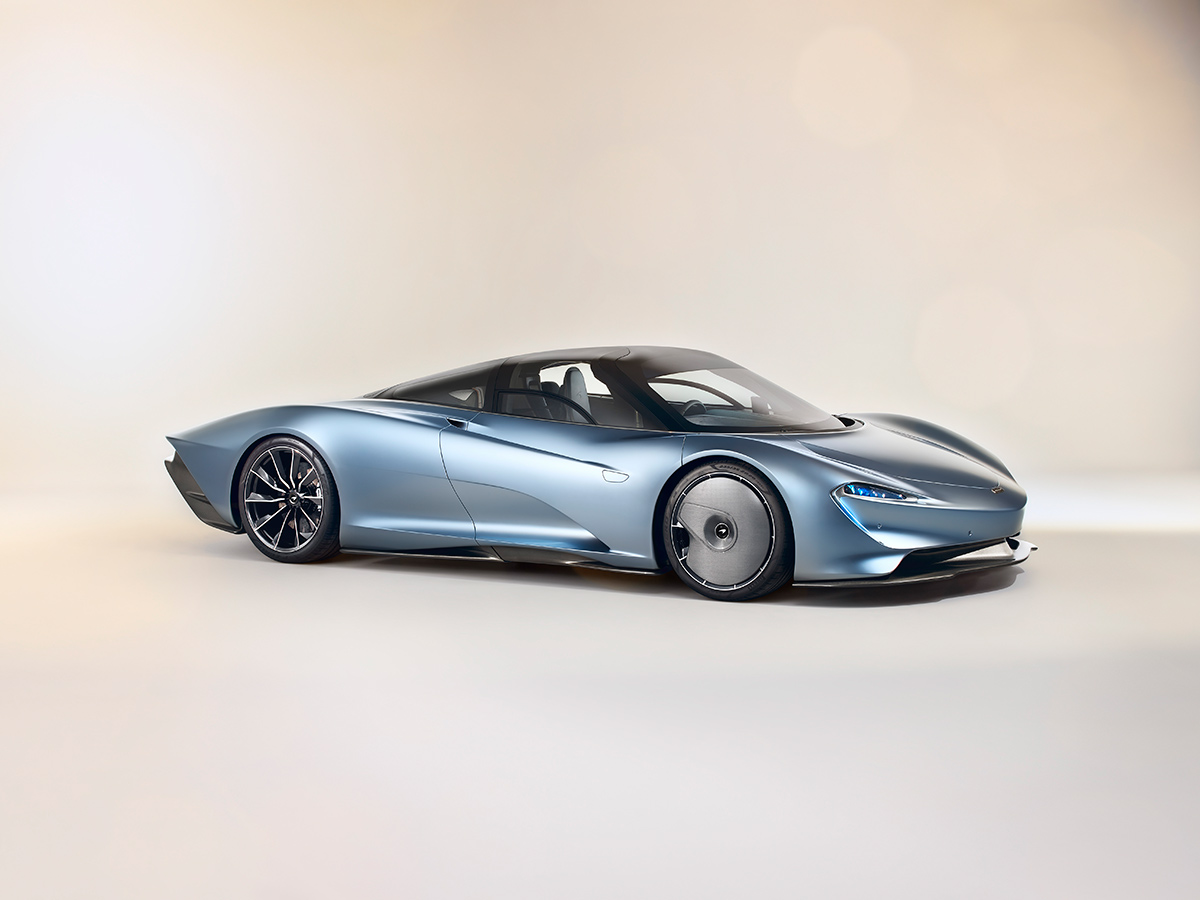 While the company hasn't revealed all of the details under the hood, the Speedtail has a 1036 BHp gas guzzler that does a top speed of 250 mph (400 Kmph) and goes from a standstill to 300 kmph in 12.8 seconds! Our everyday hatchback takes much longer to hit even 100 kmph. Also, only 106 of this piece of art will be made and each will cost  2.1 million pounds which doesn't matter much now as all 106 have already been sold!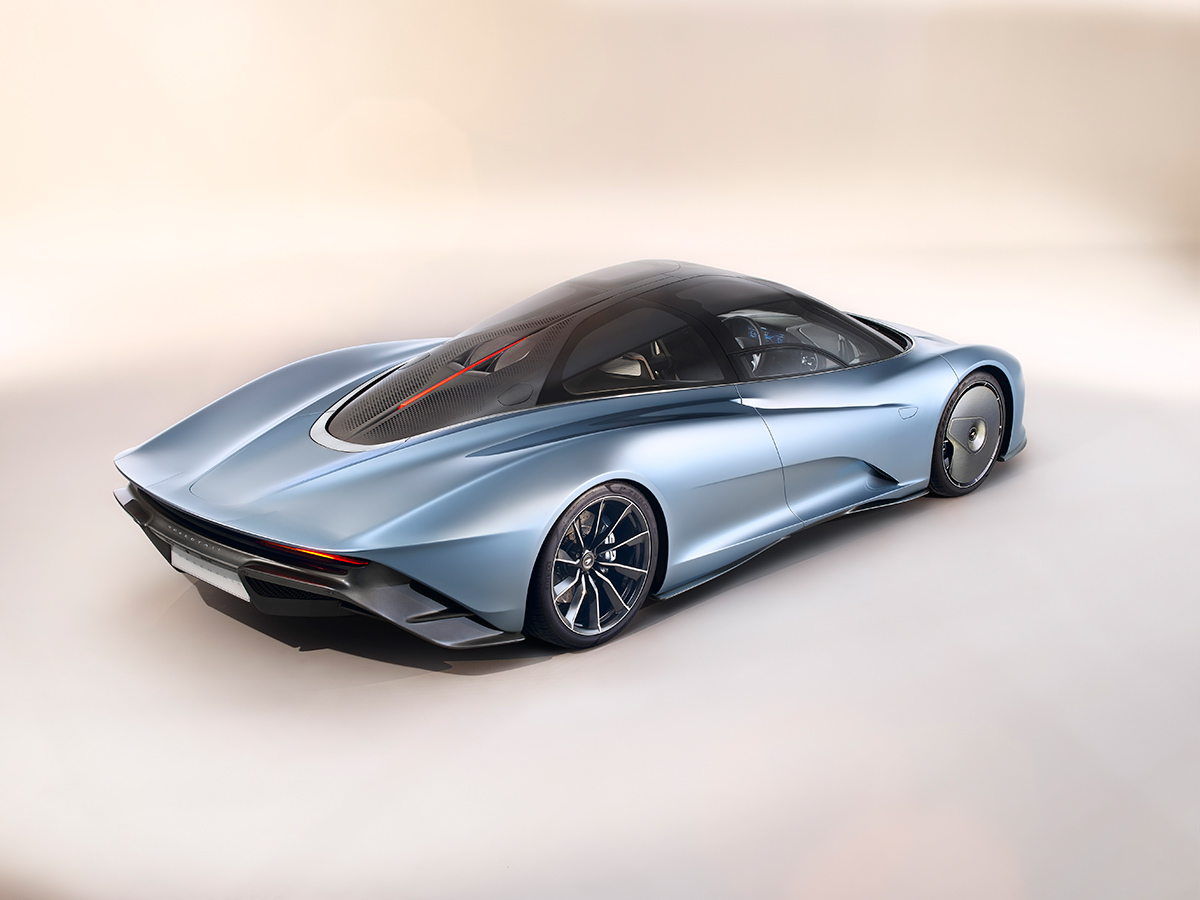 On the inside, the heart of the Speedtail's interior is the driving seat. Quite literally. Its central position recalls the iconic McLaren F1. It offers an unparalleled view of the road and helps to create a unique sense of space and balance behind the wheel. A feeling that is amplified by a stunning use of glass. And the seamless, clean dashboard design. The Speedtail's exterior is unlike anything else in the automotive world.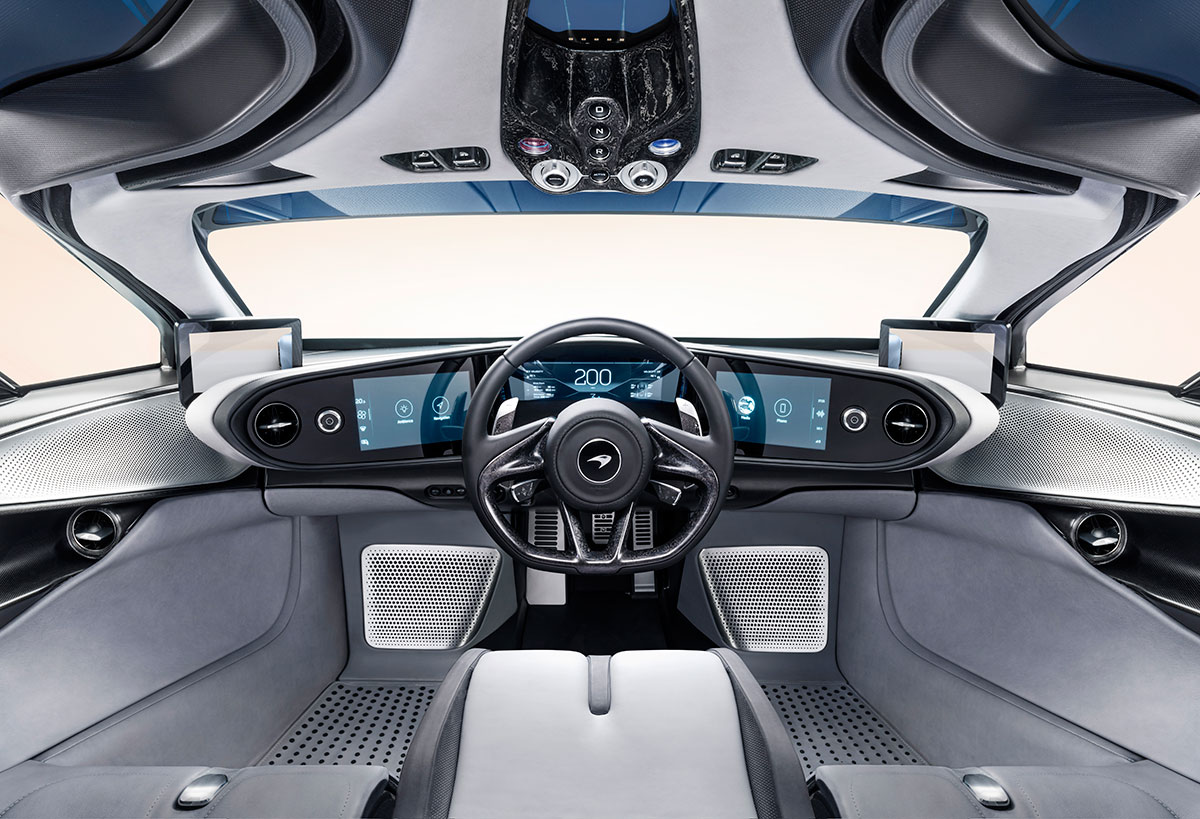 Every element has been honed into the most aerodynamic shape possible. every line, every curve is there for a reason. To reduce drag. And to keep the airflow attached to the vehicle. When viewed from above, the car has a distinctive teardrop shape – the most speed-efficient natural form, as seen in high-velocity birds and fish. It channels air in a seamless, uninterrupted way. Seen from the side, the Speedtail's strikingly sleek outline ends in the elongated tail. Shutlines – gaps in panels – are at an absolute minimum to prevent turbulent air over the body.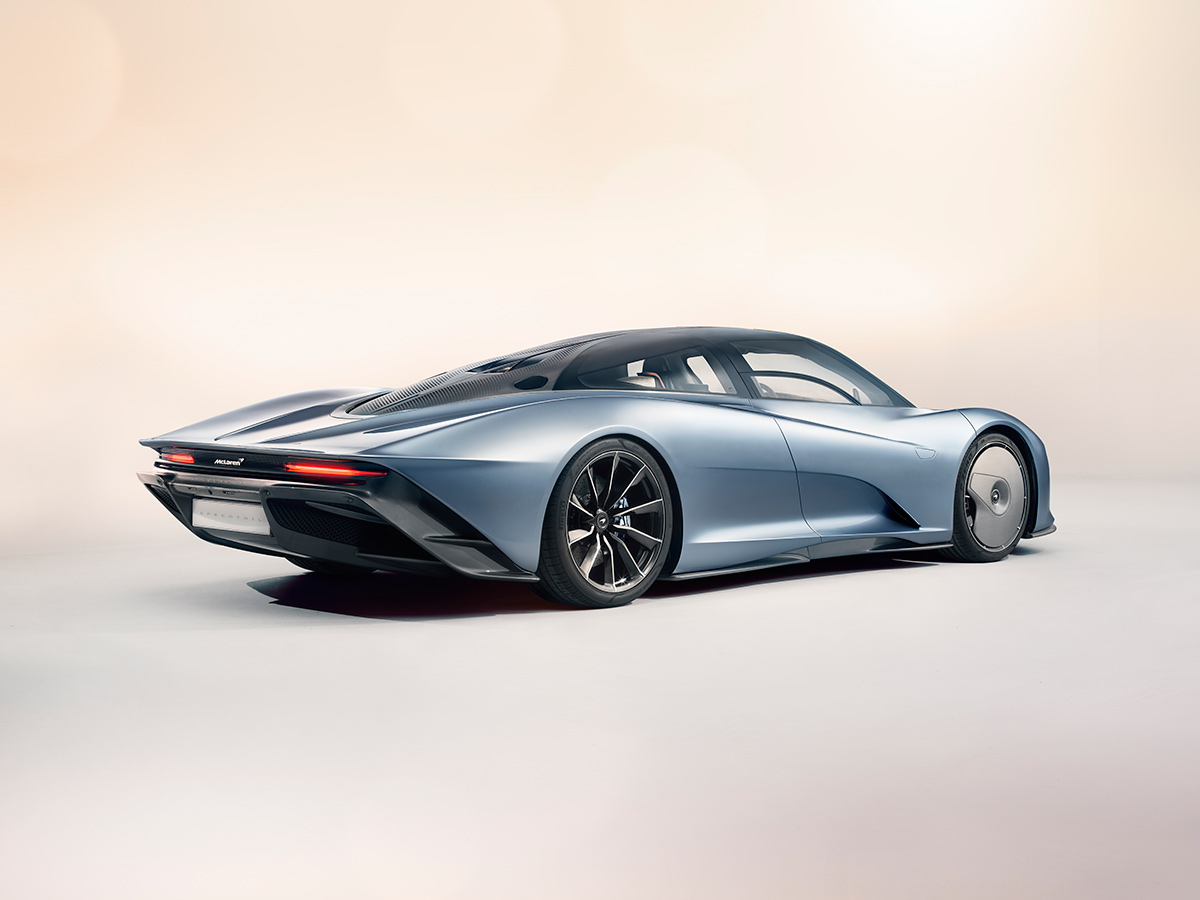 This is a car shaped for performance. With a design that draws on the way the natural world has adapted forms to create the ultimate in stealth and speed. This is automotive design innovation on a new level. This is the marriage between Elegance and Speed. This is the Speedtail.