Toyota has launched the new model RAV4 plug-in hybrid electric vehicle (PHEV) in Japan. The new RAV4 PHEV adopts the newly developed Toyota Hybrid System (THS II). The front motor and inverter achieve more powerful output than the RAV4 hybrid system, and the combination with the new model, high-capacity, high-output lithium-ion battery achieves maximum system output of 301 bhp, facilitating sporty, powerful driving. It also achieves a BEV driving range of 95 kilometers, top level in its class.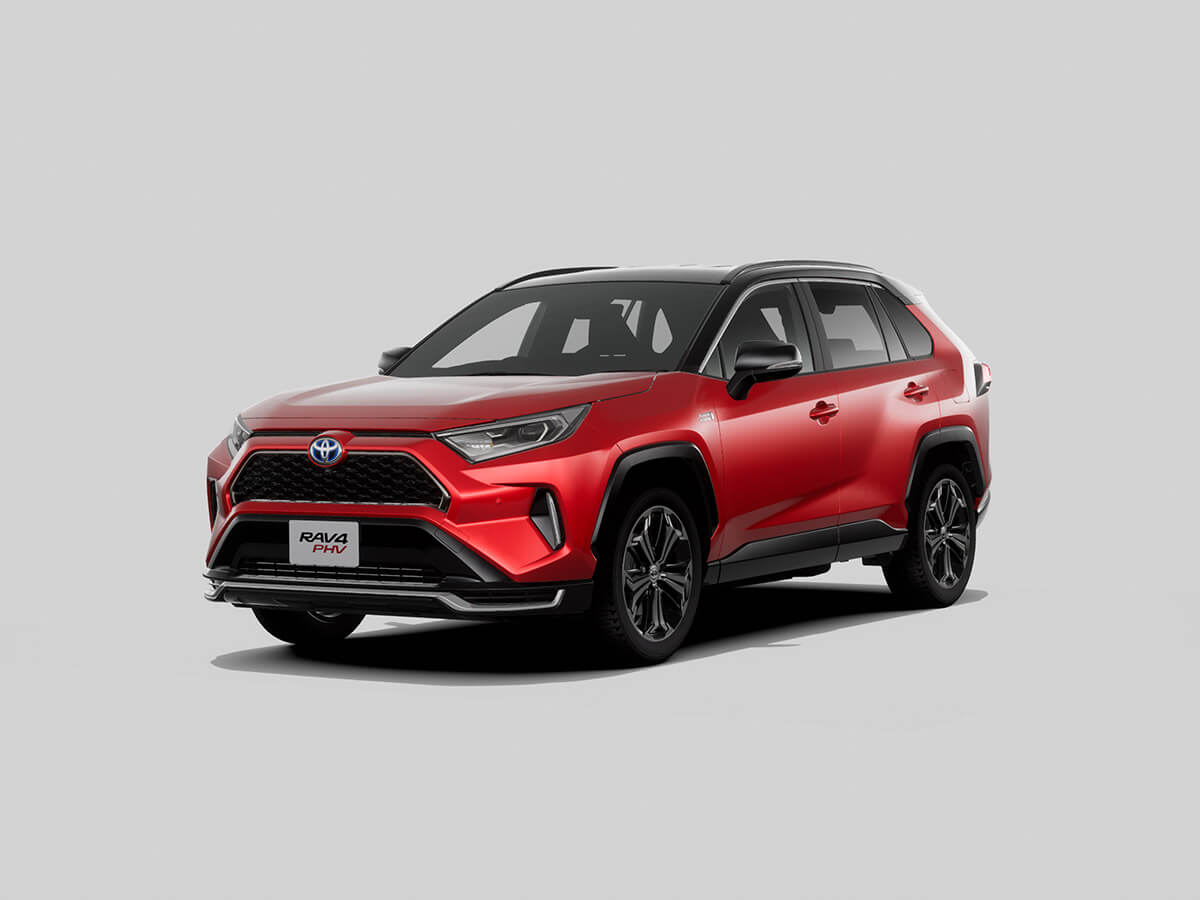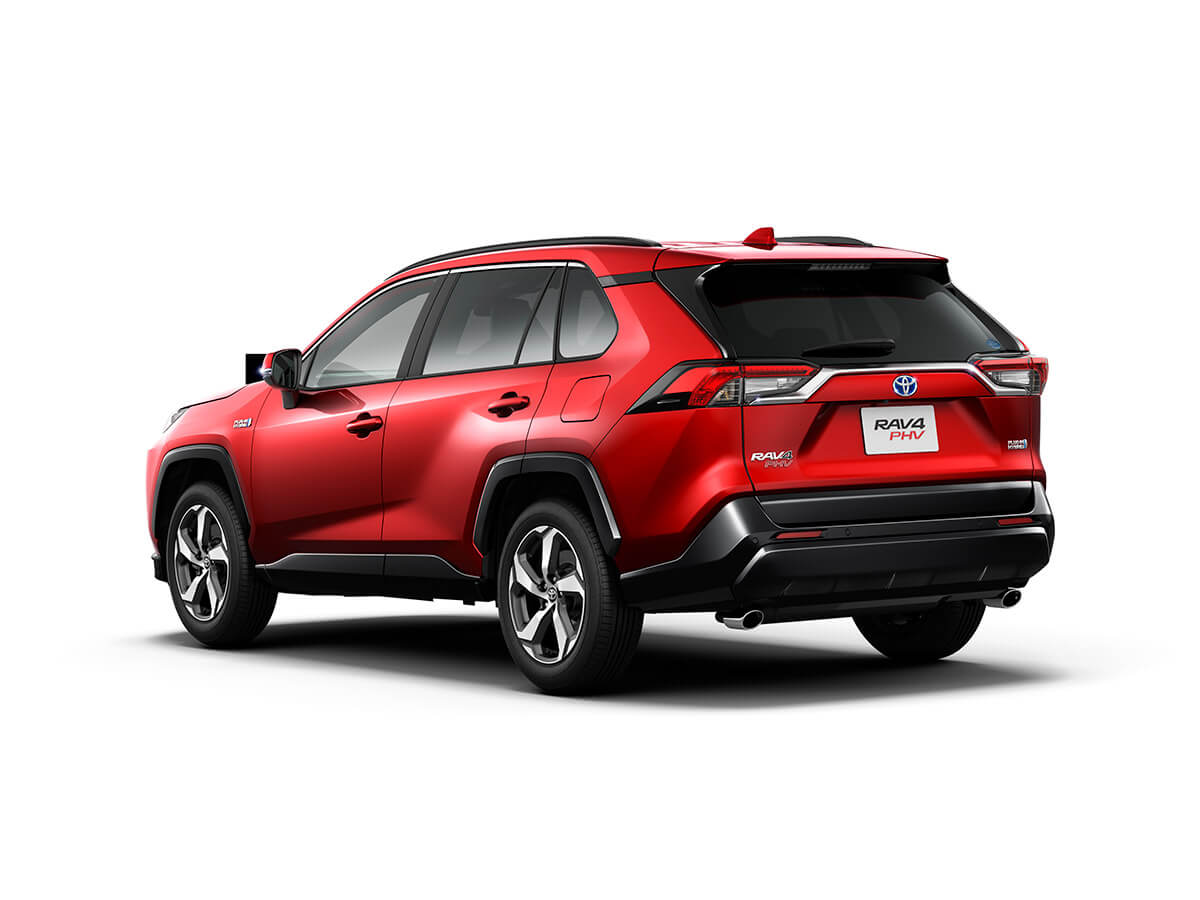 In addition, with the assistance of the engine unique to PHEV, it achieves an acceleration from 0 – 100 kph in 6.0 seconds. It adopts the TGNA platform (GA-K) and is equipped with a high capacity lithium-ion battery installed under the floor in the center of the vehicle. Thanks to the E-Four electric 4WD system, the power produced by the newly developed plug-in hybrid system is fully distributed between all four wheels. The RAV4 gasoline tank has a capacity of 55 L.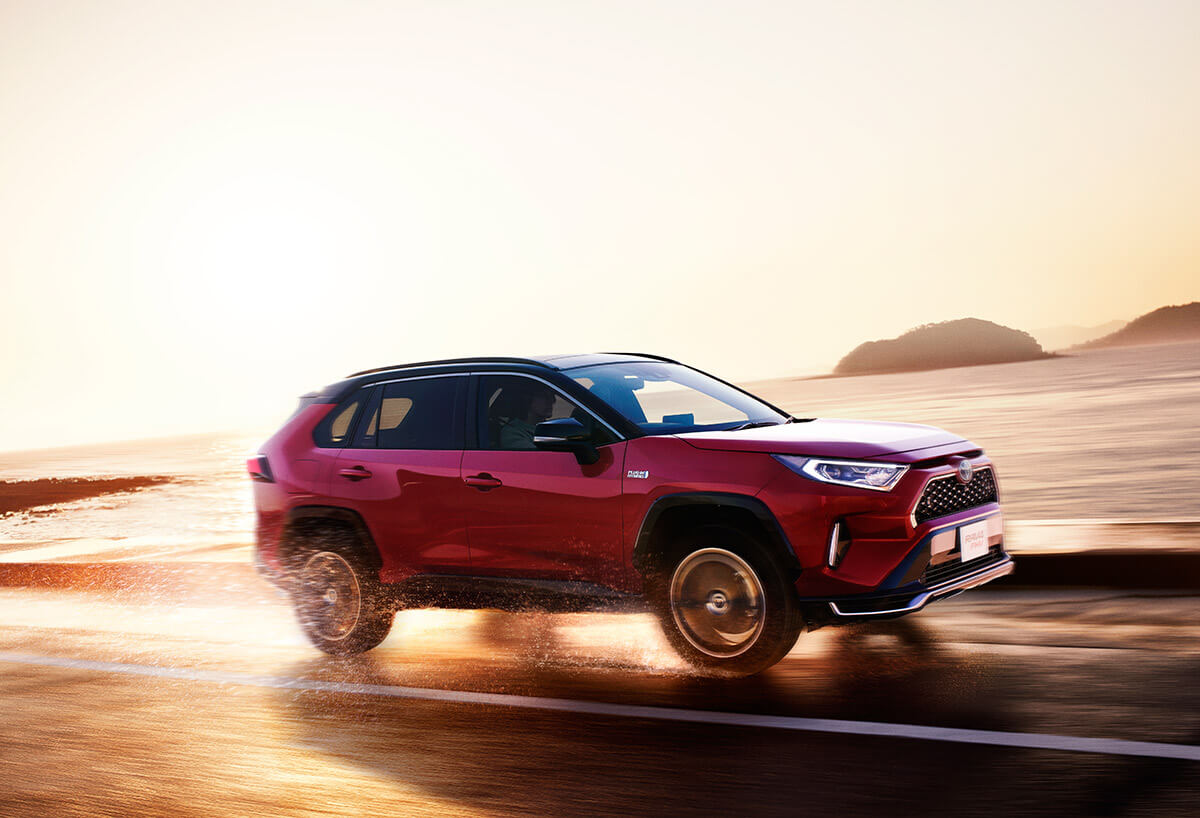 The new RAV4 comes with a maximum of 1,500 W (AC 100 V) external power supply function as standard equipment. It offers two settings, either BEV or HEV external power supply mode, which can be selected according to the intended purpose. BEV mode only uses power from the battery, whereas HEV mode starts the engine if the remaining battery power is too low, enabling approximately three days of power supply on a full gasoline tank.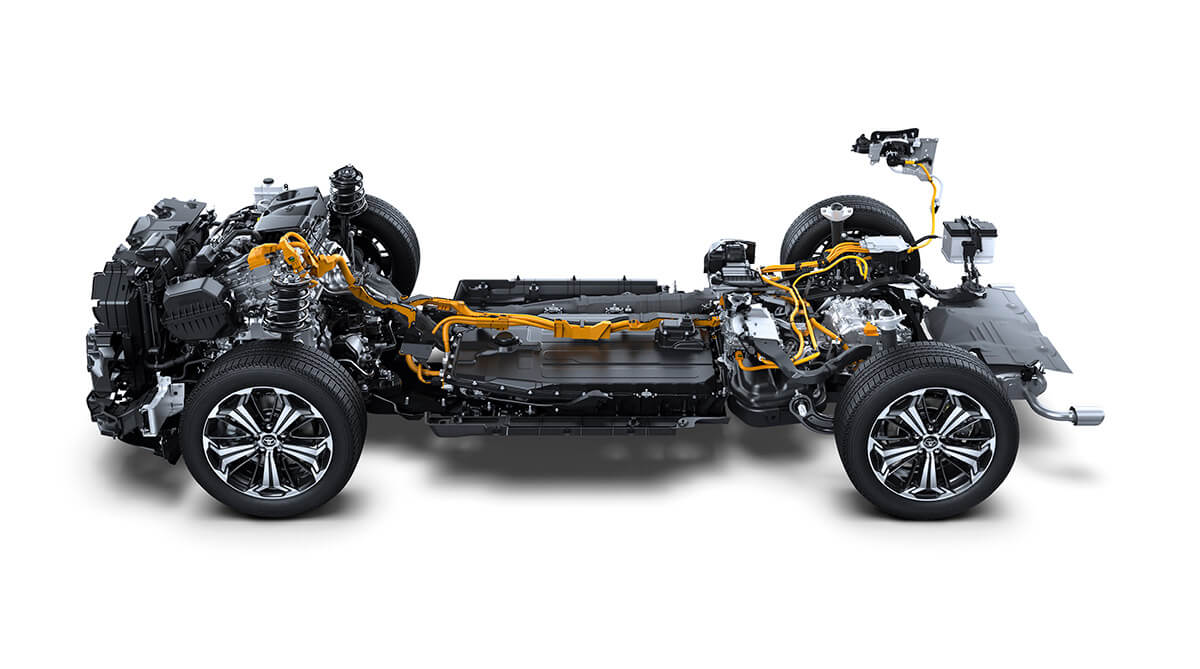 Upfront, the RAV4 PHEV projects an advanced, sporty image. The front grille and lower mall reveal the distinctiveness of the RAV4 PHEV. The vehicle is fitted with newly designed 19-inch RAV4 aluminum wheels. The interior, including ceiling, pillars, and open tray, are unified with black, to emphasize the sportiness, combined with red stitching, for a luxurious finish. Synthetic leather sports seats are standard equipment for all vehicles.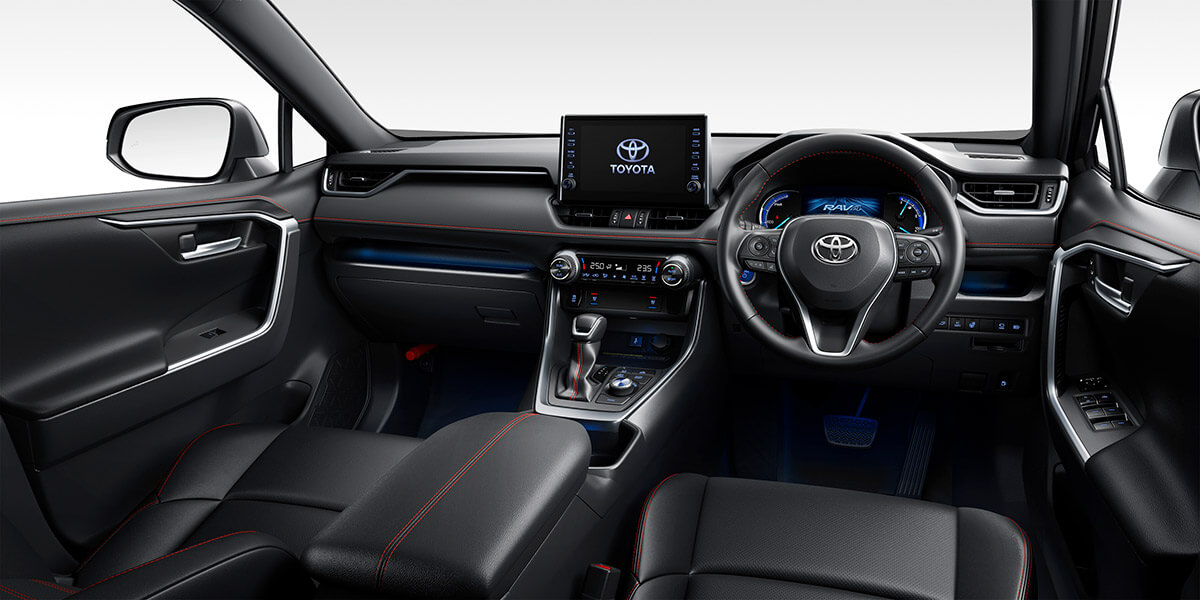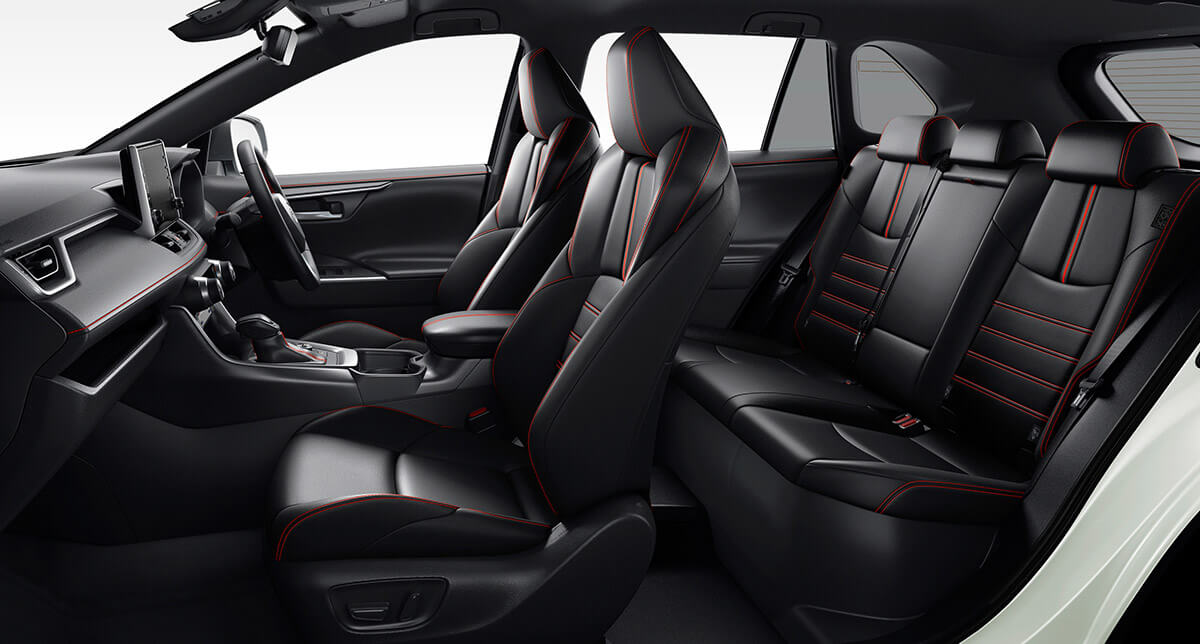 A large 9-inch Display Audio (DA) and the Data Communication Module are standard equipment that can be used with connected services. It also features Apple CarPlay and Android AutoTM as standard equipment. Comfortable heated seats are provided for drivers and front passenger seats, and seat heaters are standard equipment on the left and right rear seats.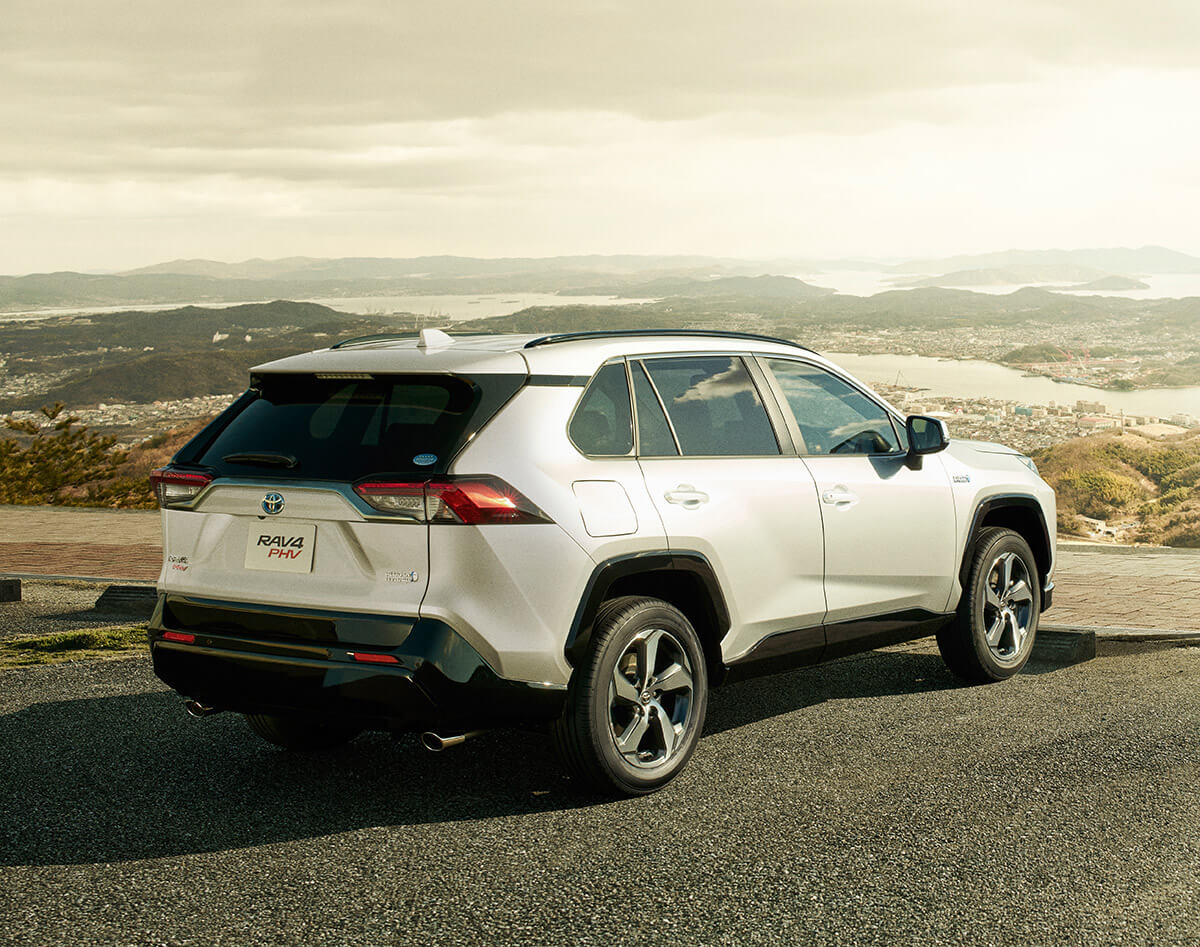 The new RAV4 comes with Toyota Safety Sense, which employs a pre-collision safety system that detects pedestrians at day and night, as well as cyclists during the day. It is fully equipped with safety equipment such as Intelligent Clearance Sonar with Parking Support Brakes (Stationary Objects) that helps reduce and/or mitigate damage from collisions during low-speed driving in parking lots, etc.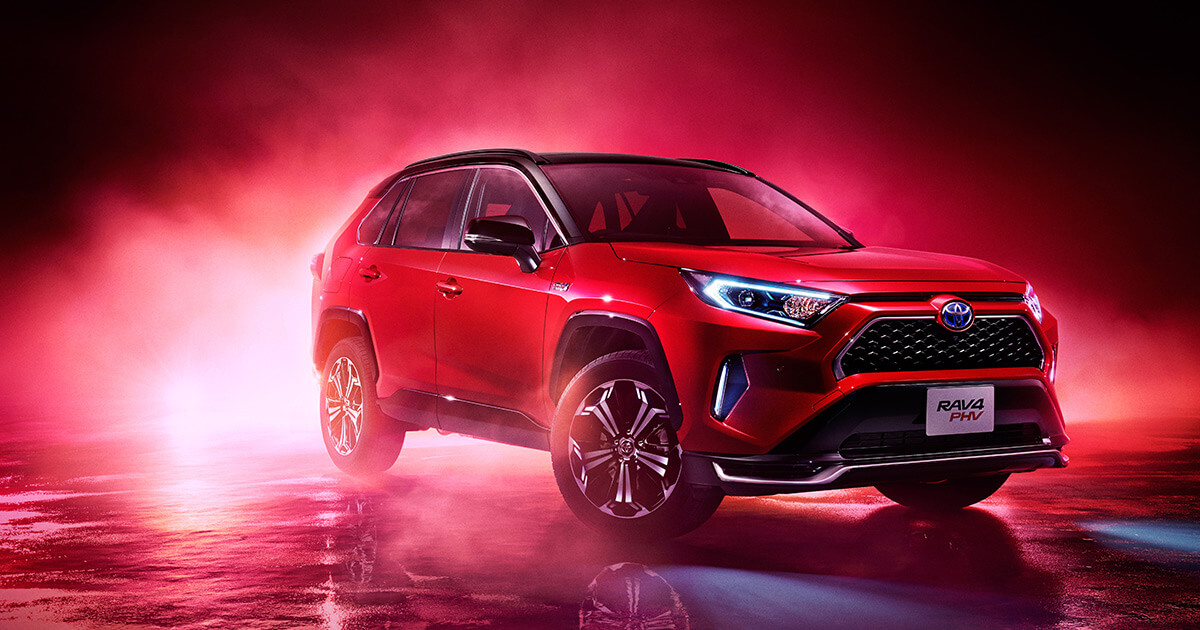 The RAV4 PHEV starts at 4,690,000 Japanese Yen and goes all the way up to 5,390,000 Japanese Yen (approximately NRs 52.77L- Rs  60.64L)