Veedol Lubricant dealer meet 2020 was held on 30th January 2020 in Hotel Beverly Plaza, Pattaya, Thailand is the first company to take the dealer to international trip within 5 years of establishment.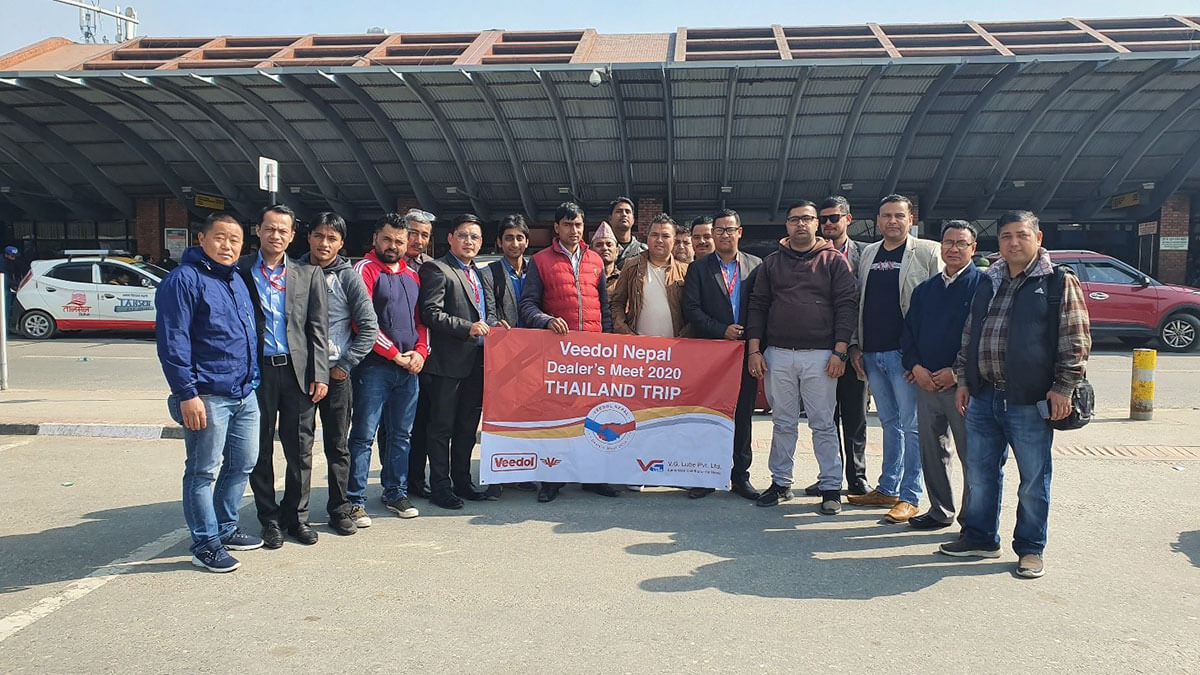 It manufactures and markets the Veedol brand of lubricants. The extensive distribution network consists of 60 distributors and over 650 direct dealers servicing over 50,000 retail outlets. Its repertoire of automotive products includes engine oils for trucks, tractors, commercial vehicles, passenger cars, and two/three-wheelers. It also produces engine oil, gear oils, transmission oils, coolants and greases for the automobile. The network is fed by 5 plants and 13 depots located strategically across the country India.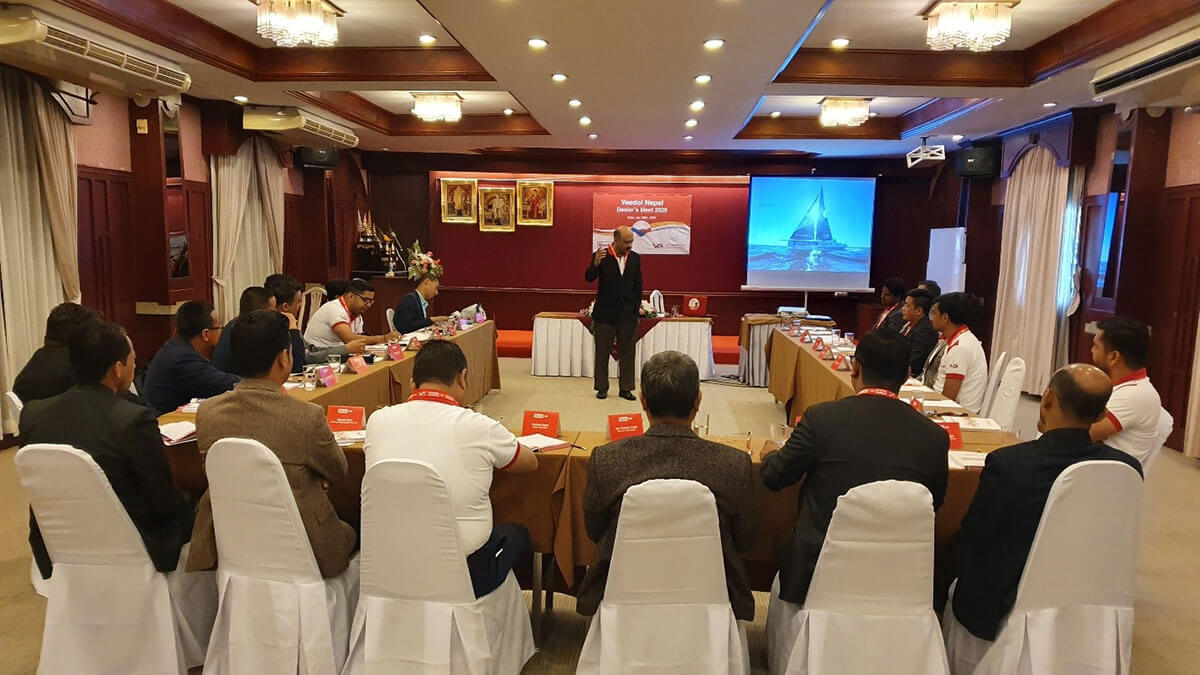 Tidewater oil manufactures and supplies genuine oils to some of the most reputed brands in the automotive and industrial equipment segment which includes Royal Enfield, Hero, Honda, Yamaha, Kobelco, Mahindra Earth masters, Eicher, ISUZU, Honda Cars, Renault, BMW, Mercedes Benz, etc. V.G. Lube Pvt. Ltd. is a part of the Vishal Group.
Great ambiance and direct interaction with Veedol India helped dealers to directly communicate with senior management.  The event was followed by a presentation by Mr. Bharat Pradhan- GM- Veedol International Business, Mr. Bibek Bijukchhe- CEO, Mr. Dinesh Khanal- Business Head. The presentation was shown on the journey of Veedol in the world and in Nepal. It showed a long history of over a century. Mr. Bharat Pradhan introduced a new lubricant pack meanwhile Mr. Dinesh Khanal introduced a new scheme in the market. The presentation was followed by interactive questions and answers where dealers got an opportunity to expand their business. For entertainment, a game was also organized for all the participants which included Cash prize for 3 people.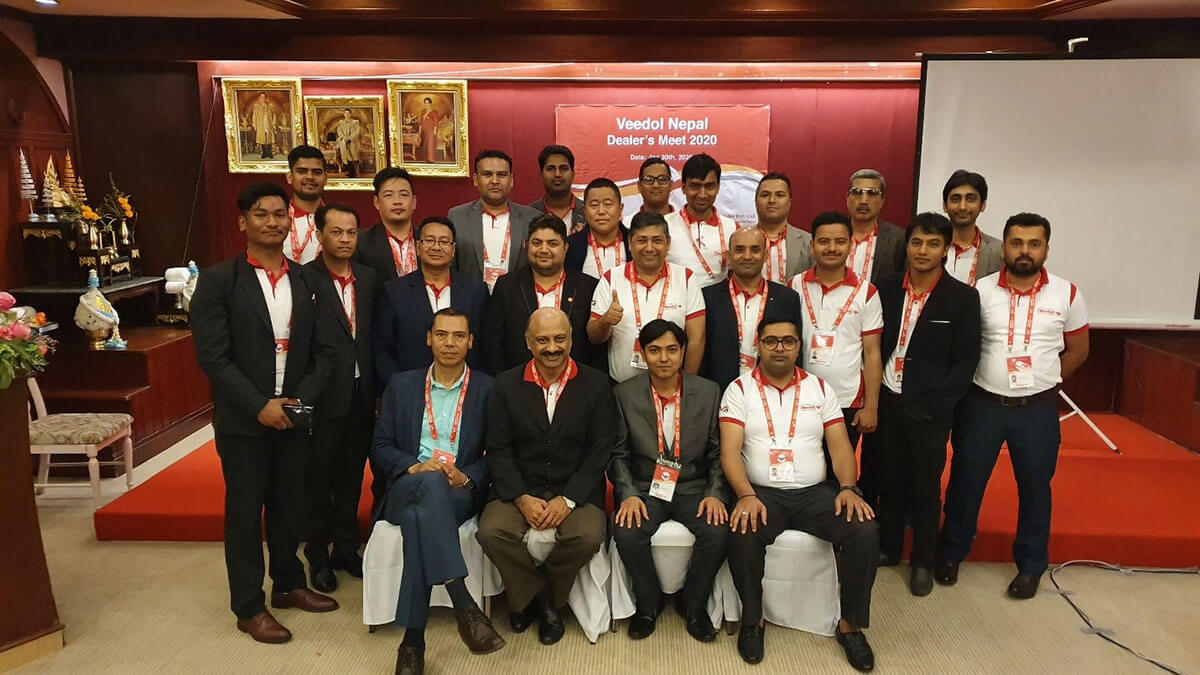 Veedol India had supported Mr. Bharat Pradhan & Mr. Saswata Maitra. As per the analysis of FY 75/76, all Individual dealer of Veedol Lubricants in Nepal was handed over a token of appreciation & Category was separated as per their performance. Category for the best performer at 2-wheeler, PCMO, DEO, Gear and Transmission, and Genuine oil was provided to Shikhar Link Trading- Lalitpur, Shrijana Auto Service- Dharan, OneStop Automobile- Dhangadi, Shrijana Auto Service, Shikhar Link Trading accordingly. Meanwhile, another token was also provided for the overall performer. Ram Janaki, Janakpur won bronze bestselling dealer, Shikhar Link Trading won Silver bestselling dealer & Shrijana Auto Service got Overall best performer and won Gold Trophy.