Targeting this wedding season, M.A.W. Enterprises Pvt. Ltd., the sole distributor of Yamaha two-wheelers in Nepal, has introduced an enticing scheme for Saluto customers. Equipped with Yamaha patented 125cc Blue-core engine, Yamaha Saluto, with the tagline "Mileage Timilai Salam", is reputed amongst its customer base for its unparalleled performance, the best in class mileage and reliability.
Wedding season is piled with happiness, bonding amongst the families of newly wedded couples and many more. To add more colors in this happiness, Yamaha has introduced a Sure Shot gift of Videocon 32″ L.E.D Television in every purchase of Yamaha Saluto 125 and SZ RR version 2.0. The scheme is available throughout all its dealers across Nepal. The scheme has been named "Dampatya Jeevan ko suruwat, Yamaha Saluto ko Saath".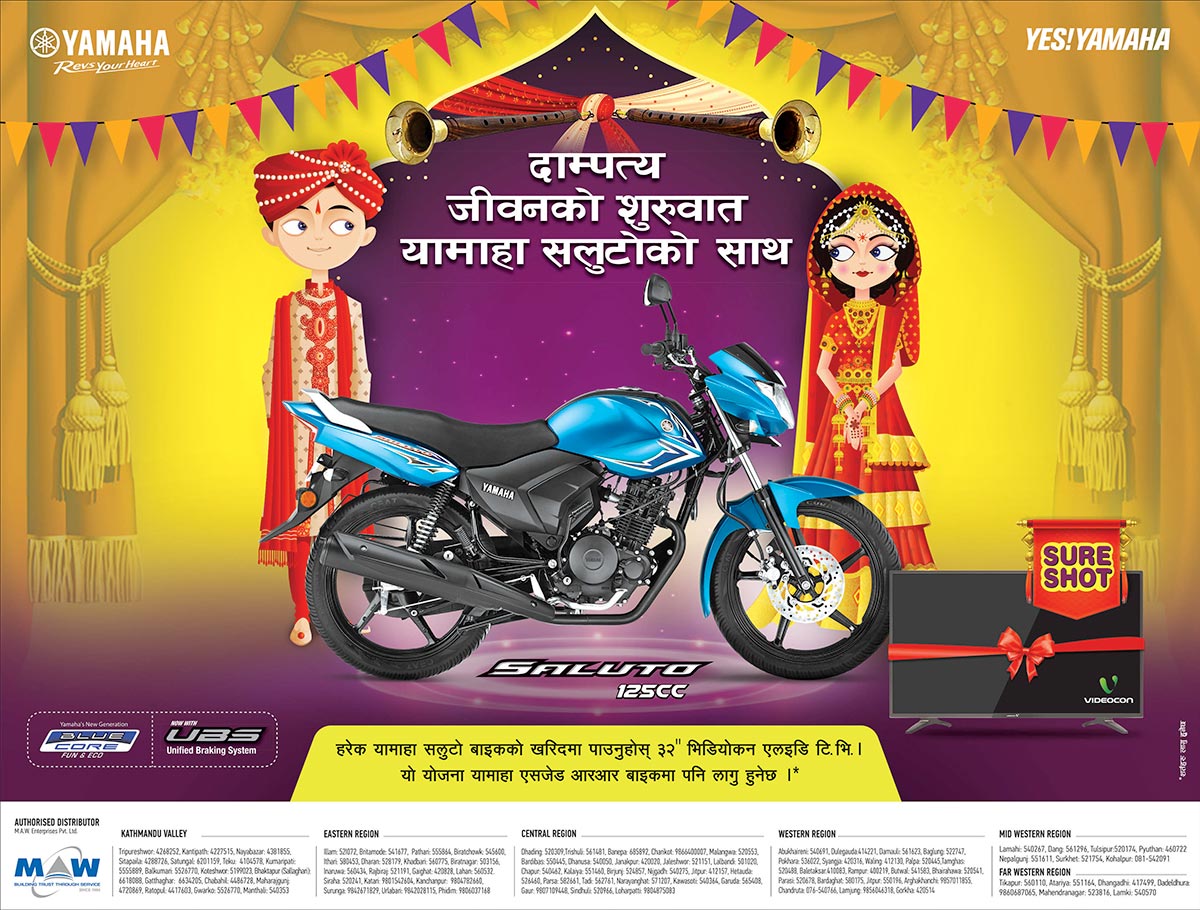 "Celebration and Happiness is in full swing during the wedding season between the families tying knots. We at Yamaha Nepal wish to add flavor to this occasion with our scheme on Yamaha Saluto and SZ RR V2.0. Electronic appliances with two-wheelers, we think, is the perfect fit for any newly wedded couple. We also wish a happy conjugal life to everyone starting their new phase of life" quotes the Marketing Head Mr. Vikram Paudel. This marriage scheme will be applicable in all authorized showrooms starting from the 5th of Magh.