In a segment led only by a couple of other competitors for a long time, Ford has shown up late, but the company has done its homework to set the long-dormant segment on fire once again. Feast your eyes on the Freestyle, the cross hatchback version of the supposedly new Ford Figo.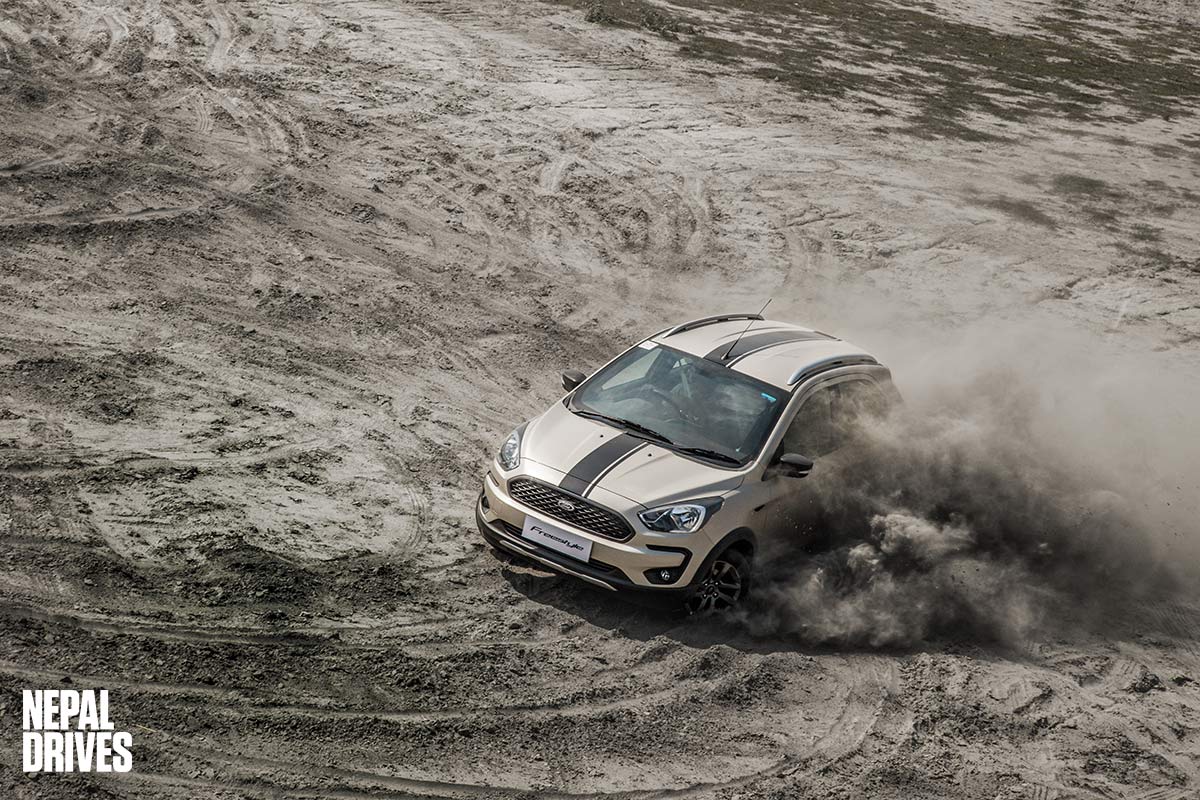 Ford calls the Freestyle a Compact Utility Vehicle or CUV for short, and this is Ford's wildcard against the Hyundai i20 Active and Toyota Etios Cross. However, is the Freestyle just a jacked up Figo with some body armor on? Or is it something completely different? We are here to find that out.
EXTERIOR
Featuring a striking-look, a commanding stance and dynamic design, the Freestyle is not looking to fit in. Ford's signature trapezoidal grille, in an aggressive all-black design with raised ridges and sweeping straight lines moving from front to the rear is distinct.
It also gets all the off-road extensions like roof rails, plastic claddings on the lower half of the body and scuff plates, these elements coupled with the high ground clearance makes the car look like an SUV.
Other distinctions come in the form of angularly shaped fog lamps with black enclosures and a revamped bumper design. The crossover aspects can also be seen in the flared wheel arches. The car also gets new 15-inch alloy wheels.
INTERIOR & FEATURES
The moment you step in, it is evident that Ford has paid a lot of attention to the cabin; gone are the beige interiors. Instead you now get a chocolate and black combination with piano black inserts on the console and steering wheel and chrome on the vents, dials and buttons, which makes the cabin feel more premium.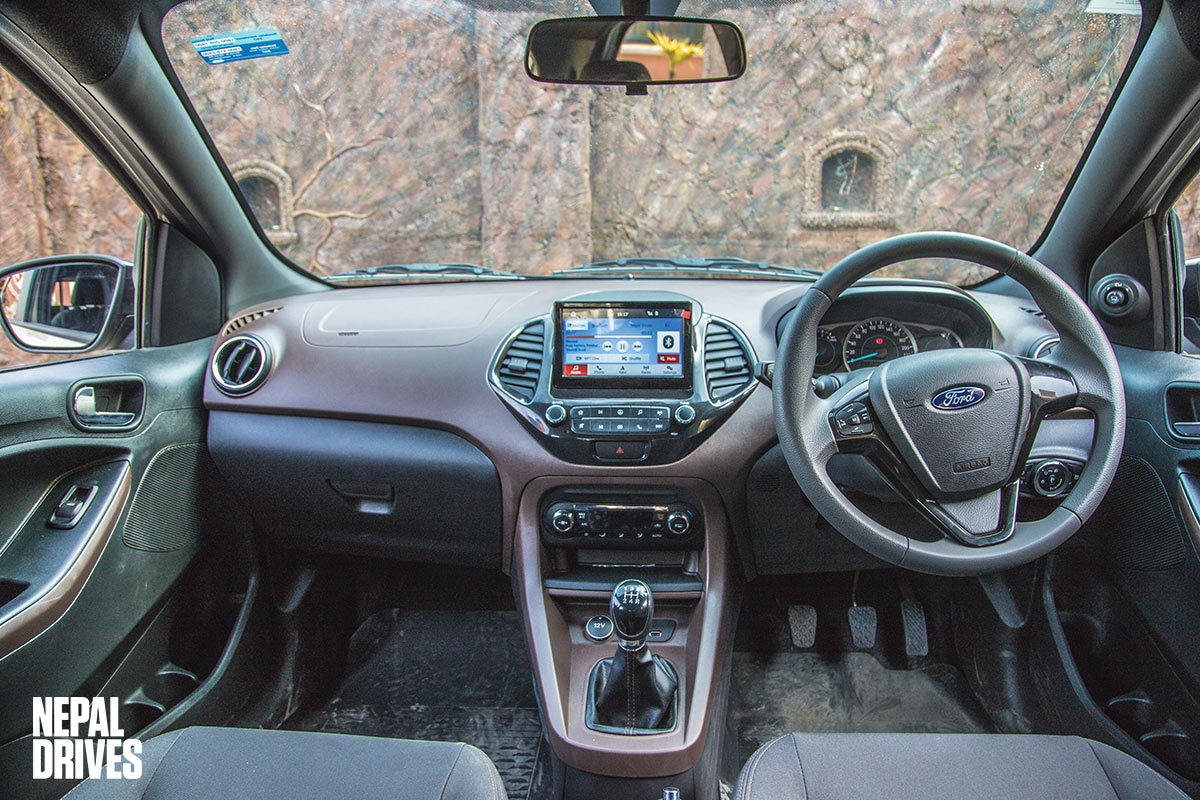 The dials are smaller than what we'd prefer, which makes all the indicators feel like they're cramped into a small space. Storage is ample with a sizable glove box, door and console pockets where you also get a dedicated place to keep your phone, dual USB ports, and a 12V power outlet.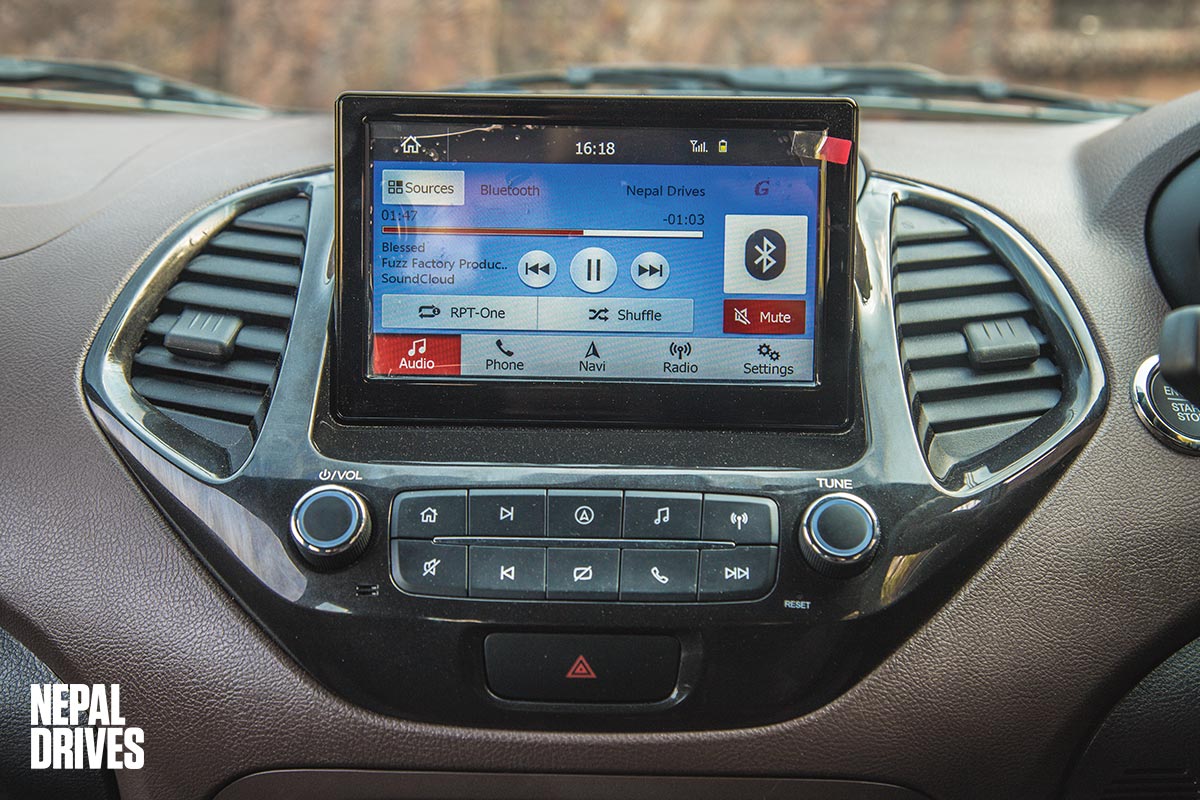 The console houses a 6-inch touchscreen with Bluetooth and media controls. However, Ford's Sync3 system is found only on the top spec titanium+ model. The screen on our review car was plenty smooth and responsive so we don't have any complains. Apart from this, you get a bucket full of features like 6 airbags depending upon the trim, ABS and EBD as standard, rear view camera, traction control and ARP.
SAFETY
In terms of safety kit, the Freestyle comes with dual airbags and ABS as standard. Top versions of this CUV gets six airbags, traction control, and Electronic Stability Program (ESP). You also get Active Rollover Prevention (ARP) feature in the Titanium and Titanium+ variants. Ford has definitely got your back on this one.
ARP automatically detects and avoids potential rollover situations by applying brakes to the individual wheels and decreasing engine torque. This simply means that you can corner at higher speeds than you normally would without the fear of rolling over, although we don't recommend doing that recklessly, safety first!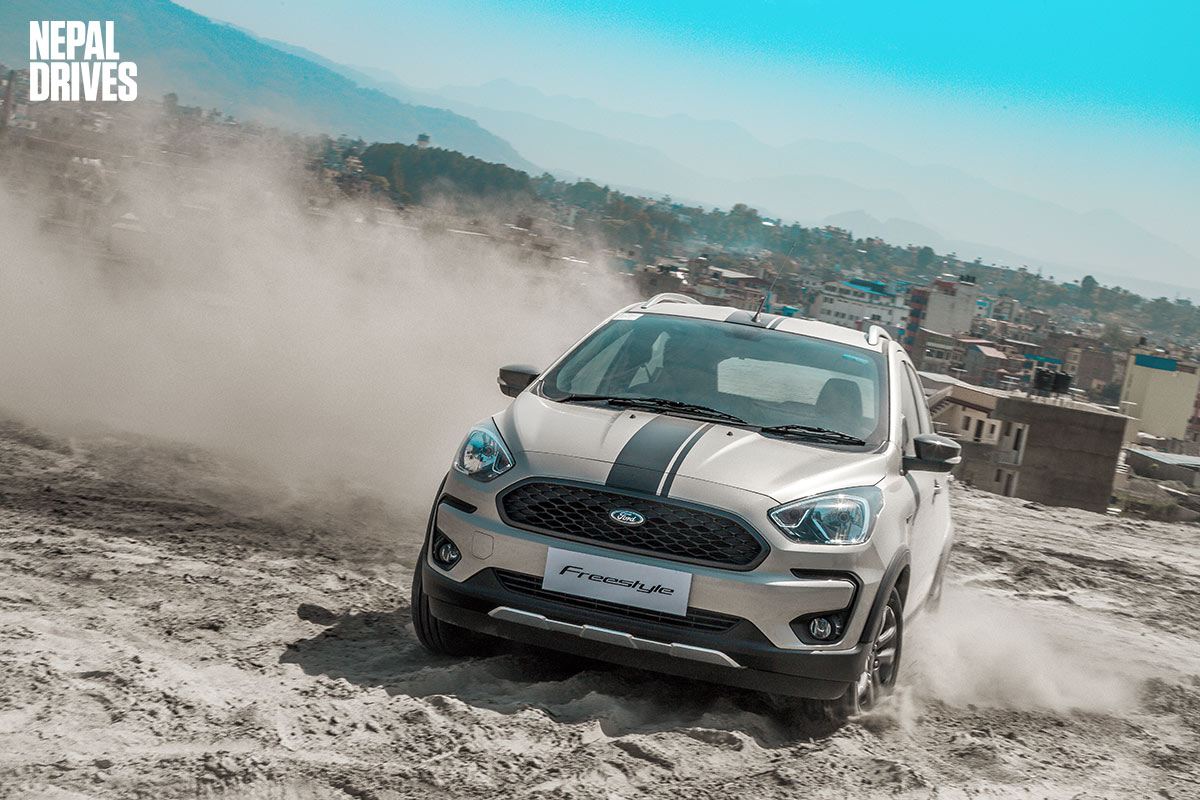 There is also Ford's MyKey function that allows owners to pre-set max volume levels and speed limits to keep their children from deafening themselves and chauffeurs from breaking speed limits, but we are sad to report that this feature is only available in the Titanium + variant.
PERFORMANCE
The Freestyle is the first model to be offered with Ford's new naturally aspirated, 1.2-litre, three-cylinder Ti-VCT engine developing 96 horsepower, making it the most powerful of the naturally aspirated 1.2 petrol on sale. The engine is impressively quiet and the build of speed is smooth, this is also an engine that gets better the more you rev it.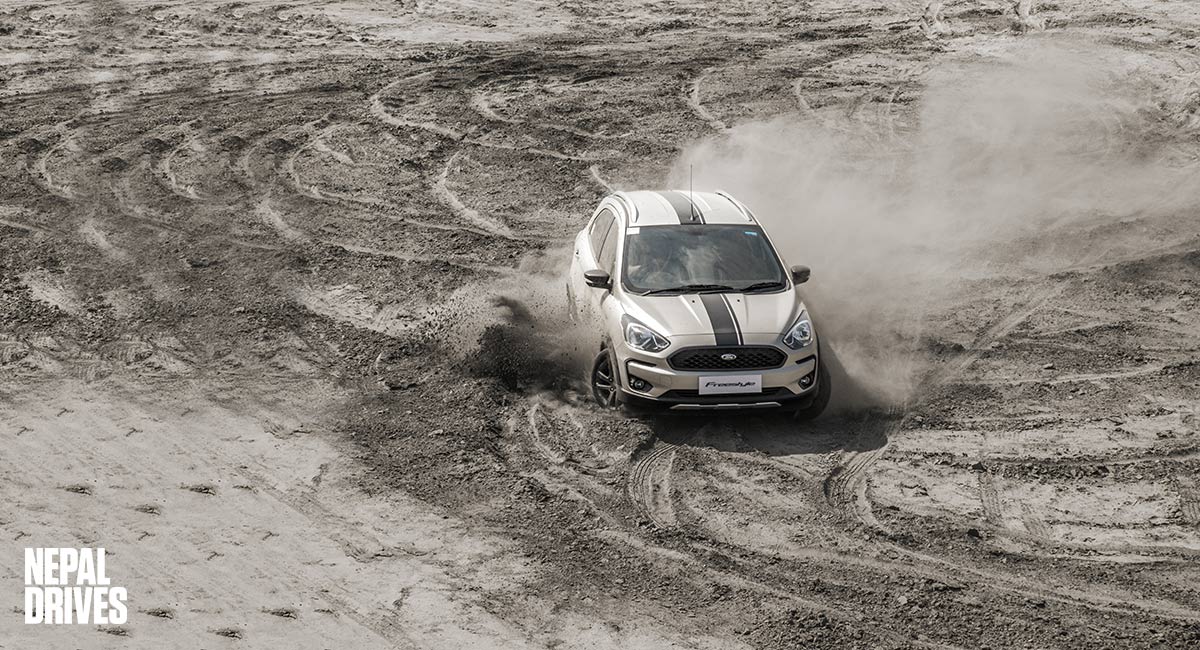 The Freestyle features a new fivespeed gearbox that feels light, crisp and comes with a well-weighted clutch. The Freestyle rides on 185/60 tyres on 15-inch rims and the larger rolling circumference means large potholes do not swallow the tyres. What also comes handy is the impressive 190mm of ground clearance. It is no SUV, but it still feels like a rugged little thing. High-speed stability is impressive too but road and wind noise are not near class-best levels.
Now, we weren't going to read about the ARP and just take Ford's word for it. So we did what we know best and found an open space to vent out some frustration… we mean test out the ARP.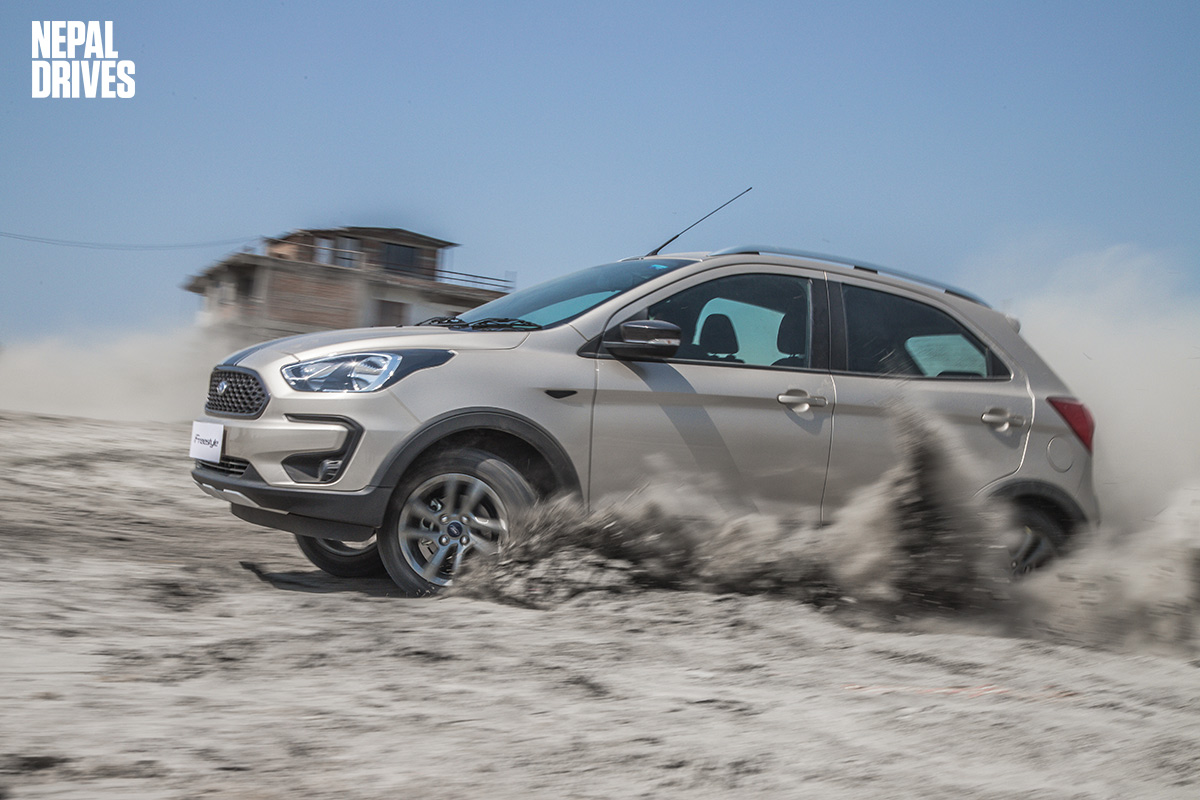 Seatbelts on and foot hard down, we proceeded to kick up some dust. We didn't hold anything back during this test and did our best to unsettle the Freestyle. Alas, it stood strong and took anything and everything we threw at it. Which is great or we'd be writing this review upside down, from inside an overturned car.
VERDICT
The Freestyle is a solid car, it has a powerful engine that is easy and fun to drive, the car glides down with ease and takes on the turns with excitement and handles bumps and potholes with comfort. The interior is plush and well-equipped and the car comes loaded with safety features.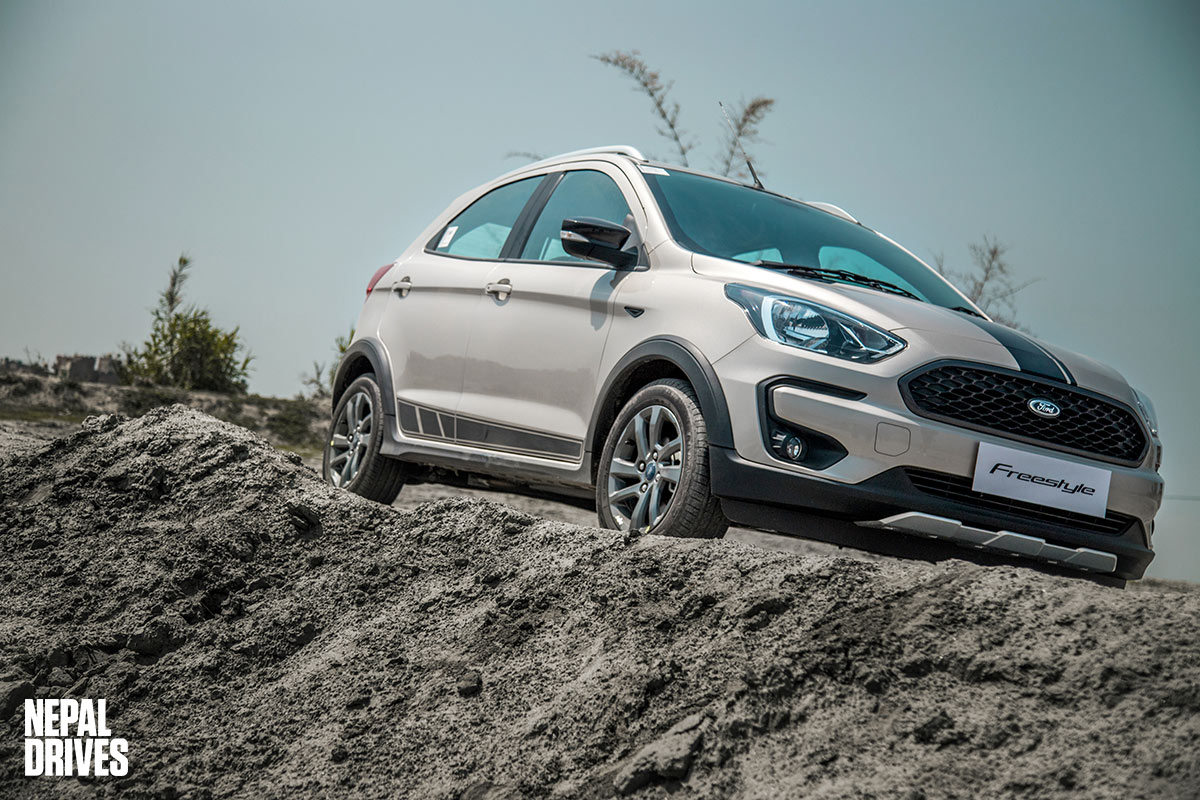 Overall, the Freestyle is one of the best cars in its class. If you are in the market looking for an everyday car that is rugged and fun to drive, you should definitely consider adding this one on the list.