Ineos Automotive has revealed the exterior design of the Grenadier, its forthcoming, 4×4 vehicle, another step on the road towards the start of production. Built from the ground up on an all-new platform, the Ineos Grenadier is a highly capable 4×4 vehicle with utility at its core.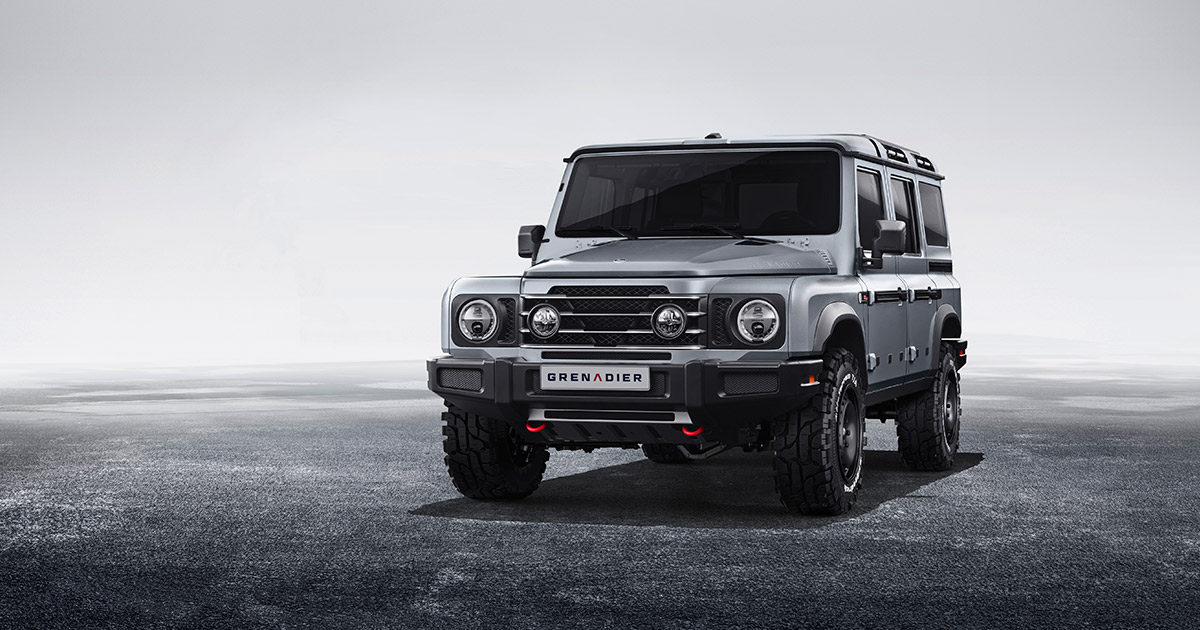 The styling of the Ineos Grenadier is very similar to that of the previous-generation Land Rover Defender. The Grenadier is designed to be a utilitarian 4×4 in the same manner as the original Land Rover Series. The grille is simple and vertical, the front lamps are LED units on the left and the right. Similarly, the rear of the Grenadier is practical as well as visually striking. The small rear door opens first to enable easy loading and unloading of smaller items and the rear ladder can be fitted to aid access to the roof.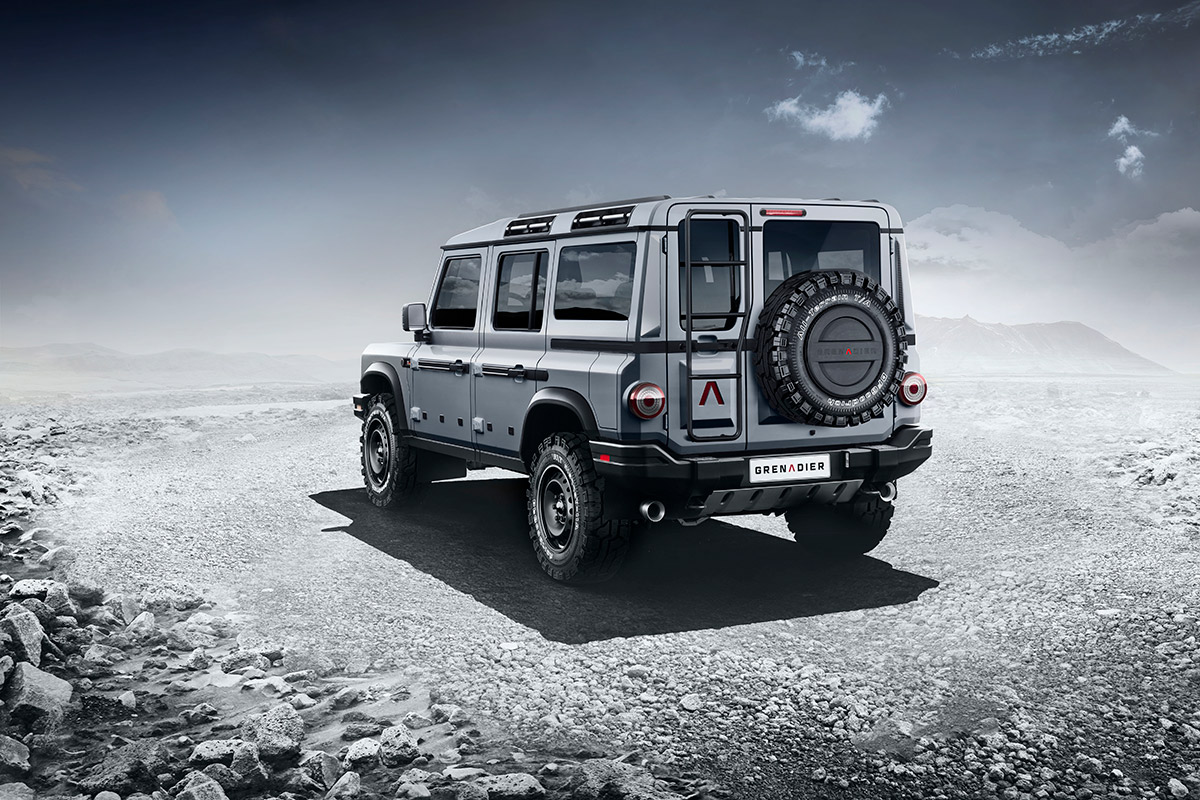 The Grenadier will be available in are two engines – petrol and diesel, both 3.0-litre six-cylinder from BMW with ZF automatic gearbox. The five-door SUV will also be available as a four-door pick-up truck. A wide range of accessories will be available from Ineos but Grenadier owners will also be able to incorporate their existing kit into their new vehicle, and for third-party producers to develop a range of compatible accessories. The Grenadier sits on a steel ladder-frame chassis. It uses multi-link suspension but with beam axles and separate coils and dampers.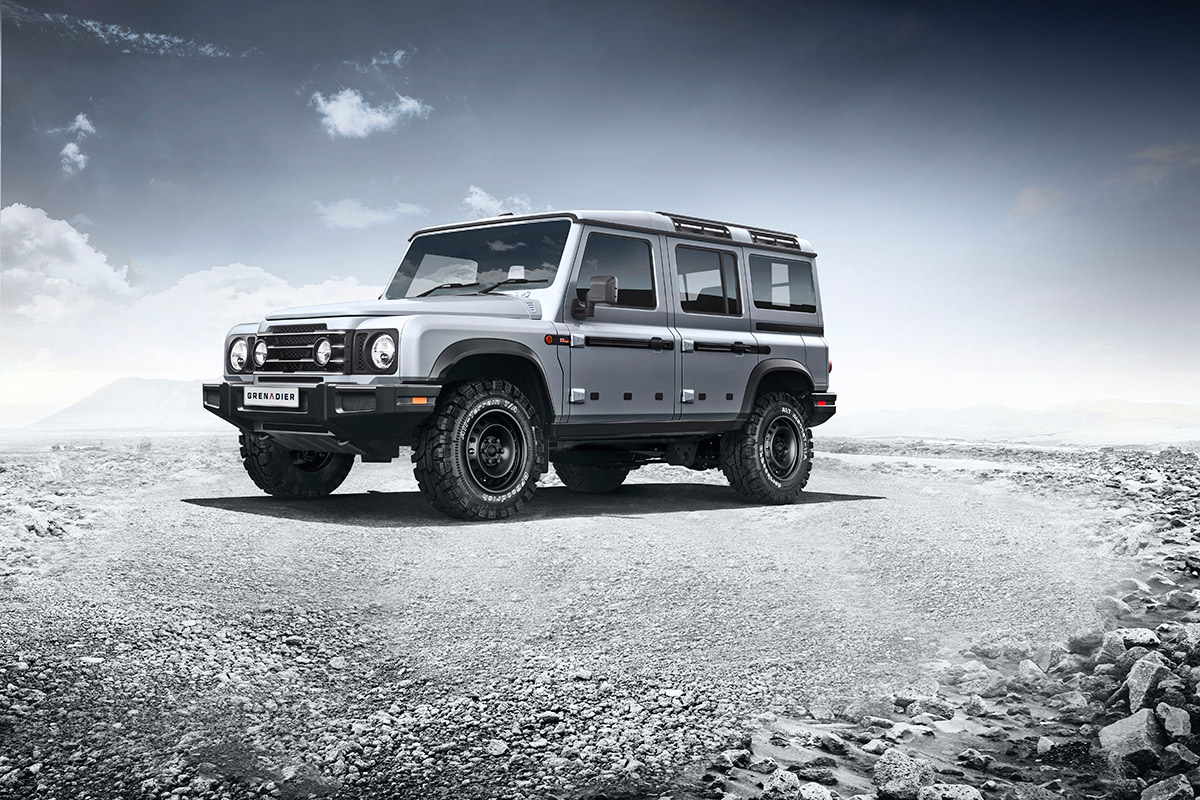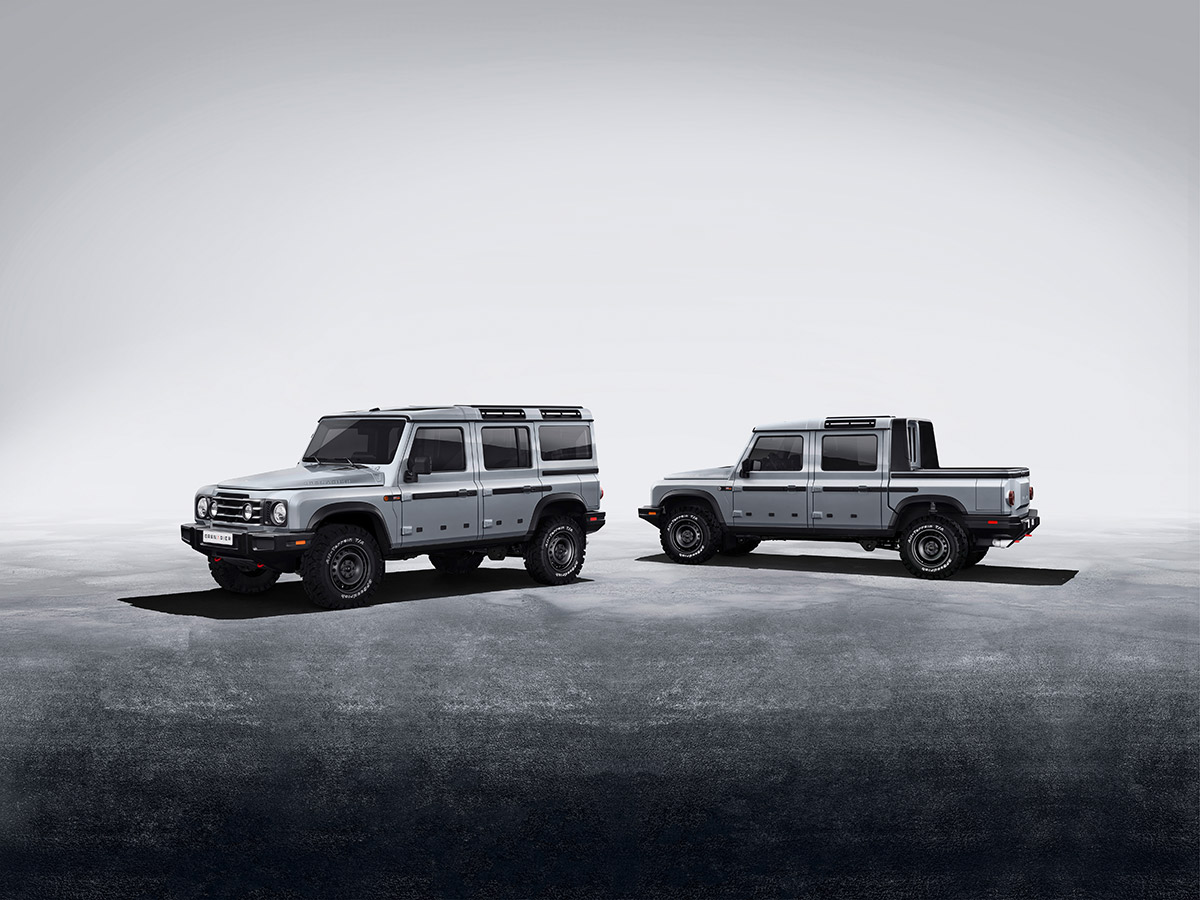 INEOS Automotive is a subsidiary of INEOS Group, a leading manufacturer of petrochemicals, speciality chemicals and oil products. It employs 23,000 people across 34 businesses, with a production network spanning 183 manufacturing facilities in 26 countries. In 2017, INEOS Chairman, Sir Jim Ratcliffe, a car enthusiast and experienced adventurer, identified a gap in the market for a stripped back, utilitarian, hard-working 4×4 engineered for modern-day compliance and reliability. INEOS Automotive Limited was formed and a senior team of automotive professionals assembled to bring the vision to reality.