Jeep has introduced its new Wrangler 4xe (pronounced 4byE), a plug-in hybrid variant of the popular Wrangler. Jeep Wrangler 4xe models will be available in Europe, China, and the United States by early 2021.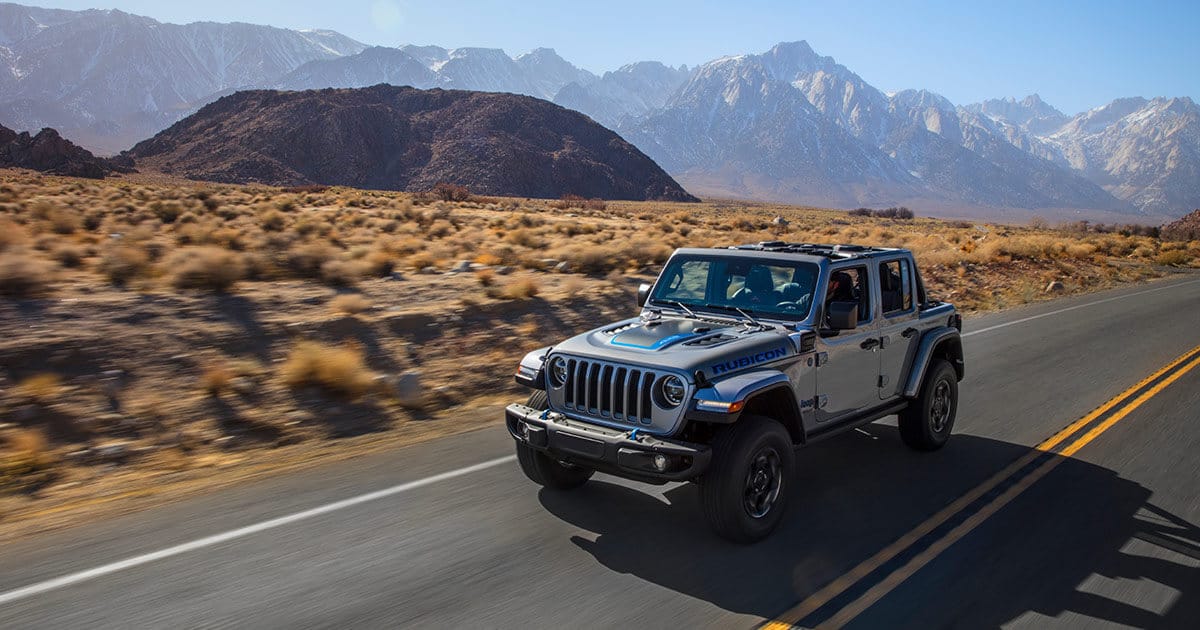 The Wrangler 4xe's plug-in hybrid powertrain is capable of up to 40 kms miles of nearly silent, zero-emission, electric-only propulsion.  Jeep will offer electrification options on each nameplate in the next few years as it strives to become the leader in eco-friendly premium technology. Electrified Jeep vehicles will carry the 4xe badge.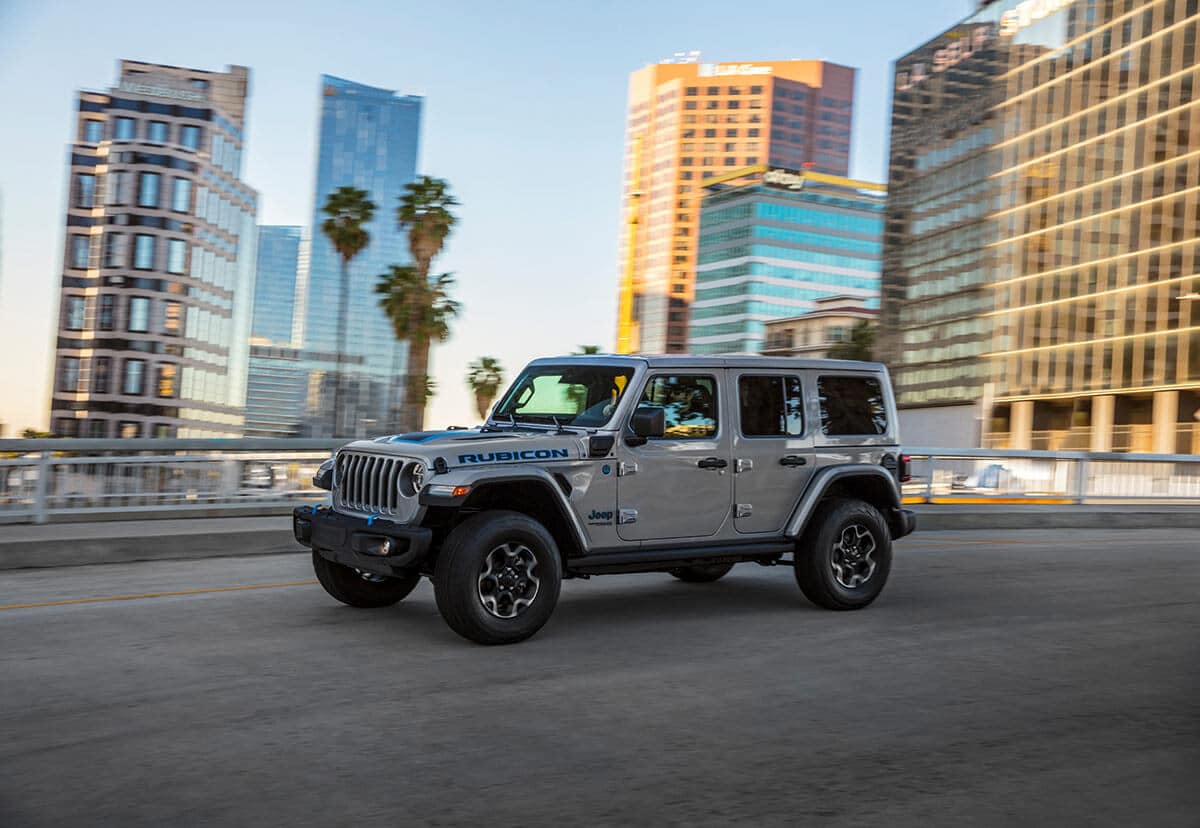 The Wrangler 4xe's advanced powertrain provides a unique on- and off-road experience through the combination of two electric motors, a high-voltage battery pack, a high-tech 2.0-litre turbocharged I-4 engine, and robust TorqueFlite eight-speed automatic transmission.  Torque from the electric motors in the Wrangler 4xe's hybrid powertrain arrives instantly on-demand from the driver. Key elements of the Wrangler 4xe powertrain include 375 hp and 637 Nm of torque. The Wrangler 4xe hybrid powertrain has three modes of operation – Hybrid, Electric, and eSave. Regardless of the mode selected, the Wrangler 4xe operates as a hybrid once the battery nears its minimum state of charge.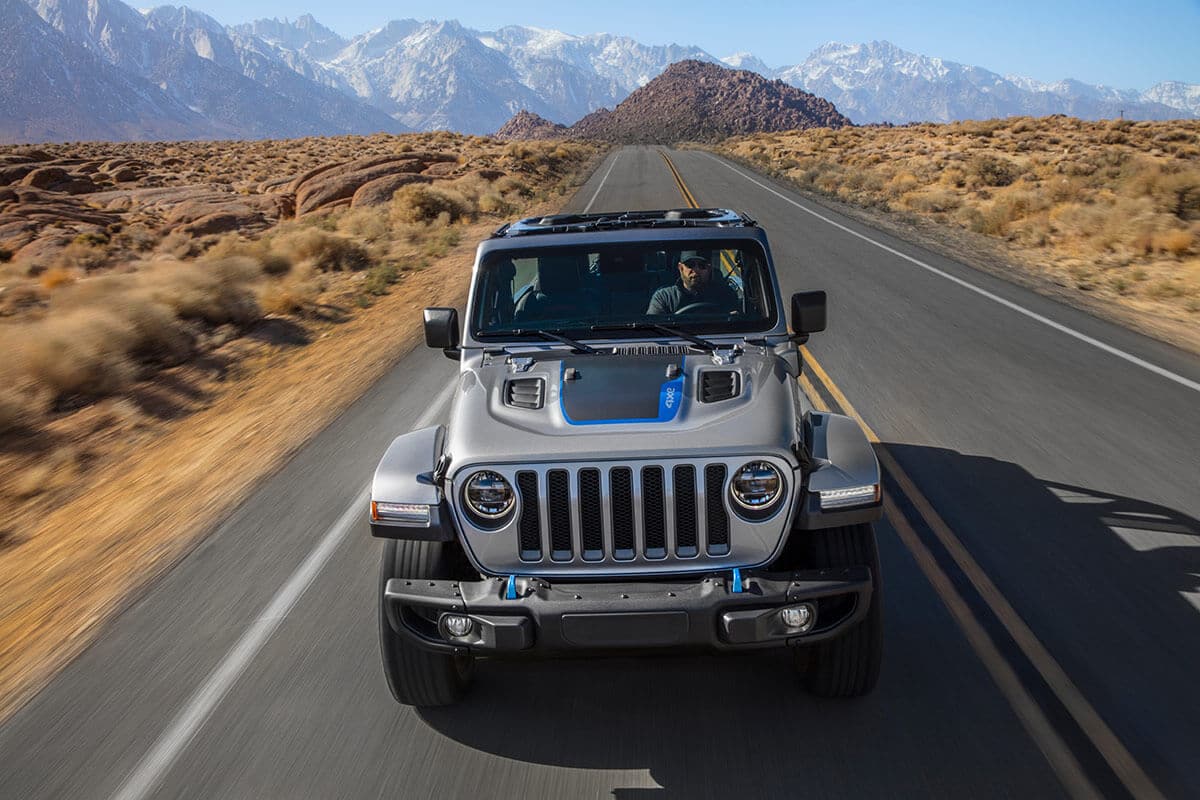 All Wrangler 4xe power modes are available when the drivetrain is shifted to 4Lo.  Enthusiasts will find that the instant availability of torque from the Wrangler 4xe's electric motor delivers a more precise and controlled driving experience for climbing and crawling – there's no need to build up engine rpm to get the tyres to move, minimising driveline shock loading and maximising control and speed. In EV mode, the Wrangler 4xe treads lightly and silently, conserving fuel and allowing occupants to focus solely on the sights and full sounds of nature.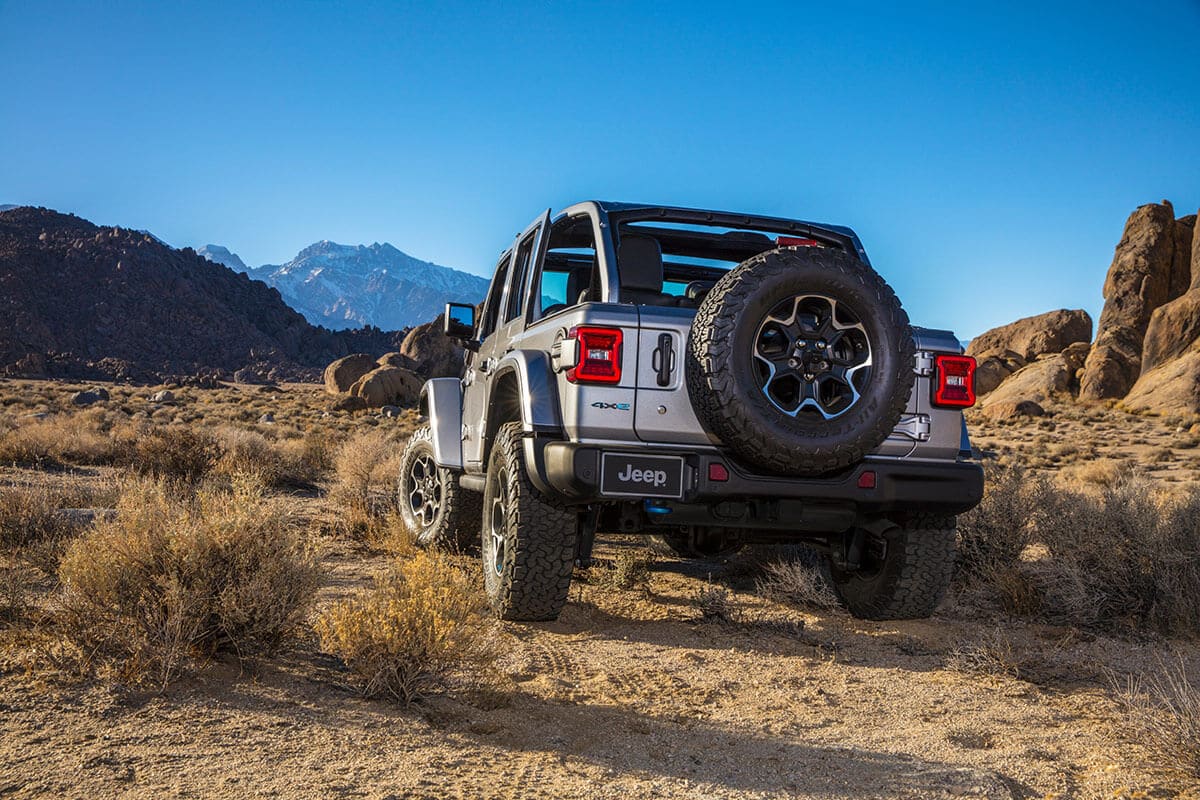 The new Jeep Wrangler 4xe is available in three models: 4xe, Sahara 4xe and Rubicon 4xe and it will be sold globally, with electric vehicle (EV) charge port plugs tailored to specific regions.  When the new 2021 Jeep Wrangler 4xe plug-in hybrid joins the Jeep brand's global electric vehicle lineup later this year, Jeep Performance Parts and Mopar will offer a wide variety of factory-engineered, quality-tested performance parts and accessories for the most capable Wrangler ever.