Back in 2009, one of us at Nepal Drives fell head over heels for a motorcycle that went by the name of Daelim VT Evolution. At a time when the Kawasaki Eliminator (see Bajaj Avenger) was in its heyday and the Orange County Choppers was THE show to watch on television, the cruiser styles of the VT Evolution was difficult to resist. With low-slung seats, wide handlebars, an engine disguised to look larger than it really was, and a massive speedometer on the tank, the attention it received was not surprising. However, like many things in life, there was more (or less) to it than what you saw at first look. Although it looked like a cruiser, it was far from it. Equipped with a tiny 125cc engine, at best, the VT Evolution was a commuter masquerading as a cruiser. The more you looked at it, the tackier it got. To the experienced eye, the overly chromed bits, plastic build, and the embarrassing power output stood out like a nasty sore. Yet, for the less experienced, slightly overweight teenager looking for his first motorcycle, the VT Evolution was a very plausible choice; one that you could easily obsess over.
Fast-forward to 2018 and we have with us the Motorhead (Fuego) Tekken 250: a dual sport motorcycle from the Chinese manufacturers that, at first look, appears to be a strong, good-looking contender. A motorcycle that is deceptively striking; so much so, that an eager youngster could easily obsess over it.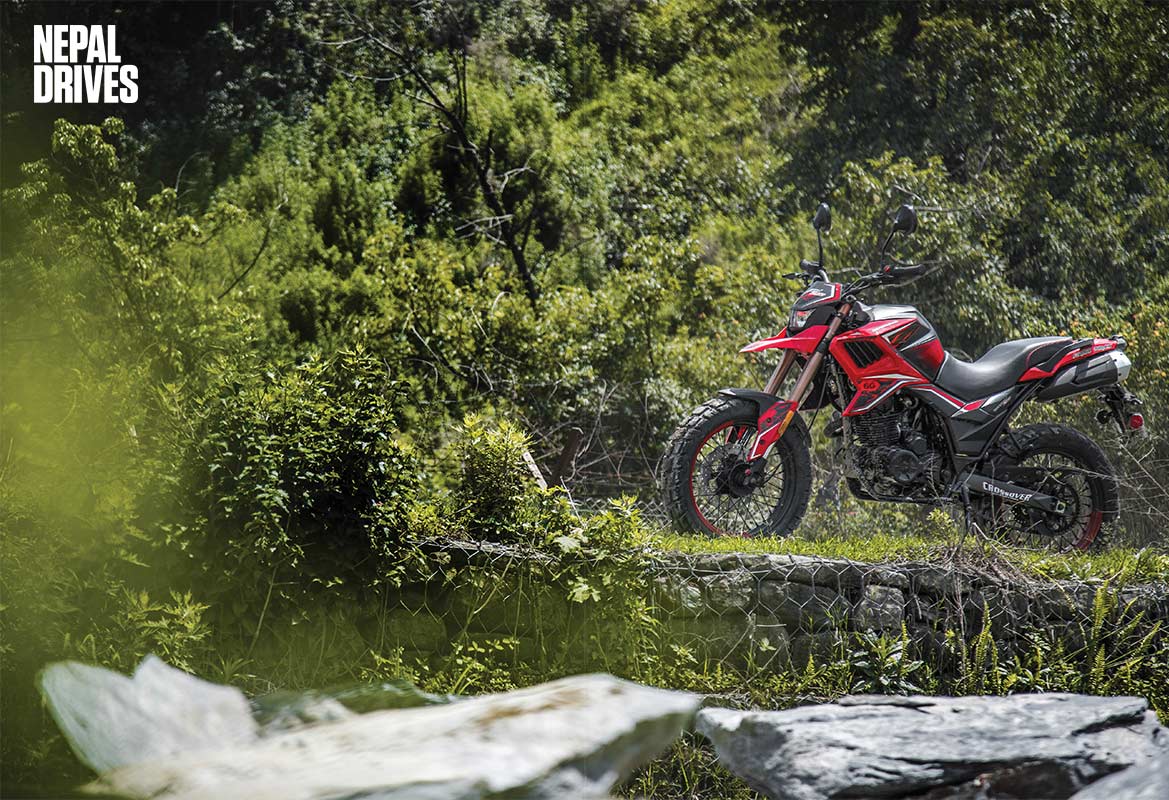 Styling
From afar the Tekken 250 is a handsome motorcycle. A muscular build with elements like a high front fender, sculpted fuel tank, knobby tyres, and dual exhaust pipes all make for an appealing demeanor. However, upon closer inspection, you begin to notice certain shoddy elements that might change your perception.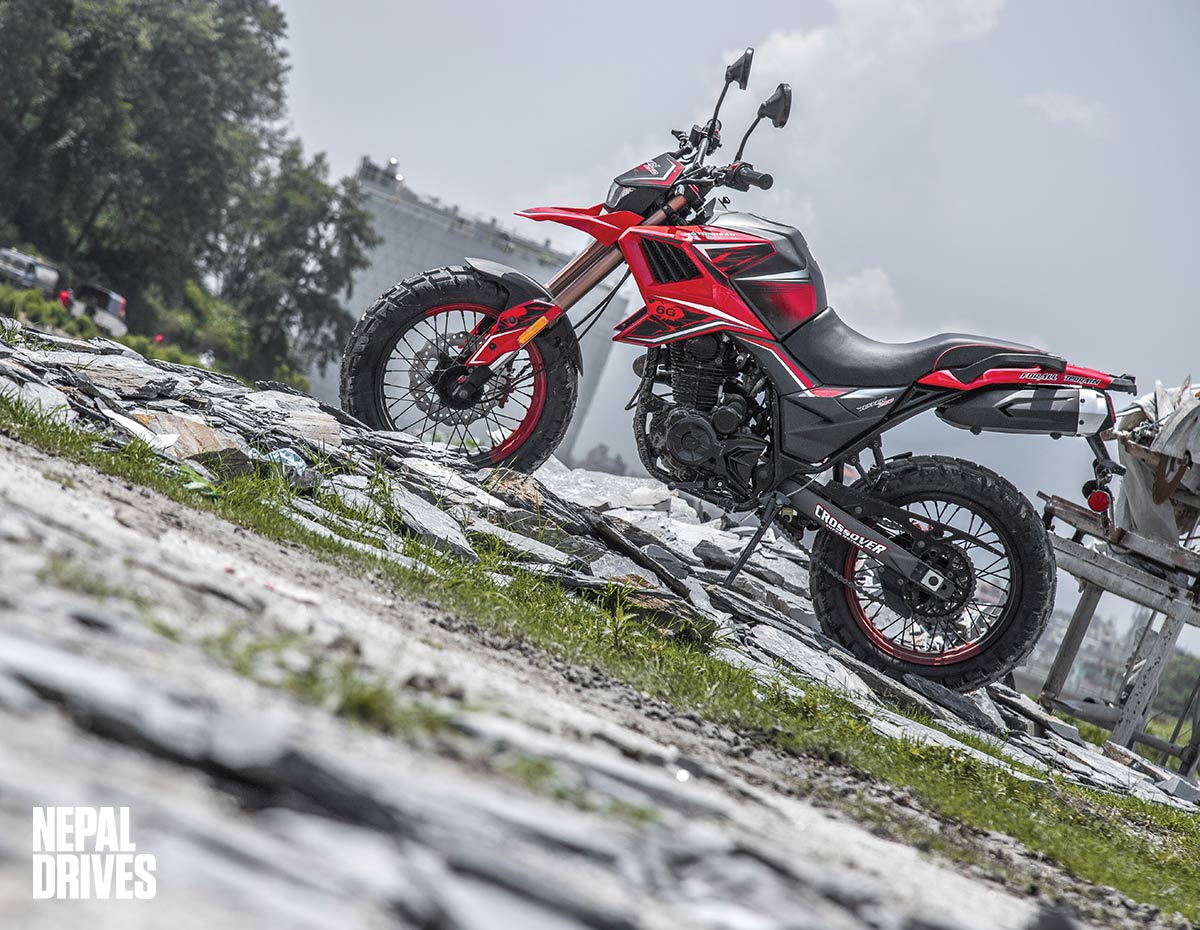 Still, we have to admit, the Tekken 250 isn't a terrible thing to look at. In fact, it is somewhat of a head-turner. This could be due to the fact that it's a newcomer, but it still gets a lot of attention. The back end of the Tekken looks pretty decent with the dual exhausts and vertical taillights. Sharp designs throughout the machine help give it a masculine appeal.
Performance
On paper, this is an "all terrain" motorcycle. By definition, it'll go where you ask it to, whether it's winding up tarmac twisties or up rocky climbs. But, so will a Hero Splendor, or a Bajaj Platina. In order to really claim a spot amongst real dual sport motorcycles the Tekken has to be capable and eager to conquer mountains.
Quite the reverse, the Tekken is as eager to take on off road terrain, as a lazy fat kid is eager to go on morning runs. For a dual sport, the suspensions are horridly stiff and off road rides will take a toll on your body. The only saving graces are it's tall riding stance and knobby tyres that work well when the asphalt ends.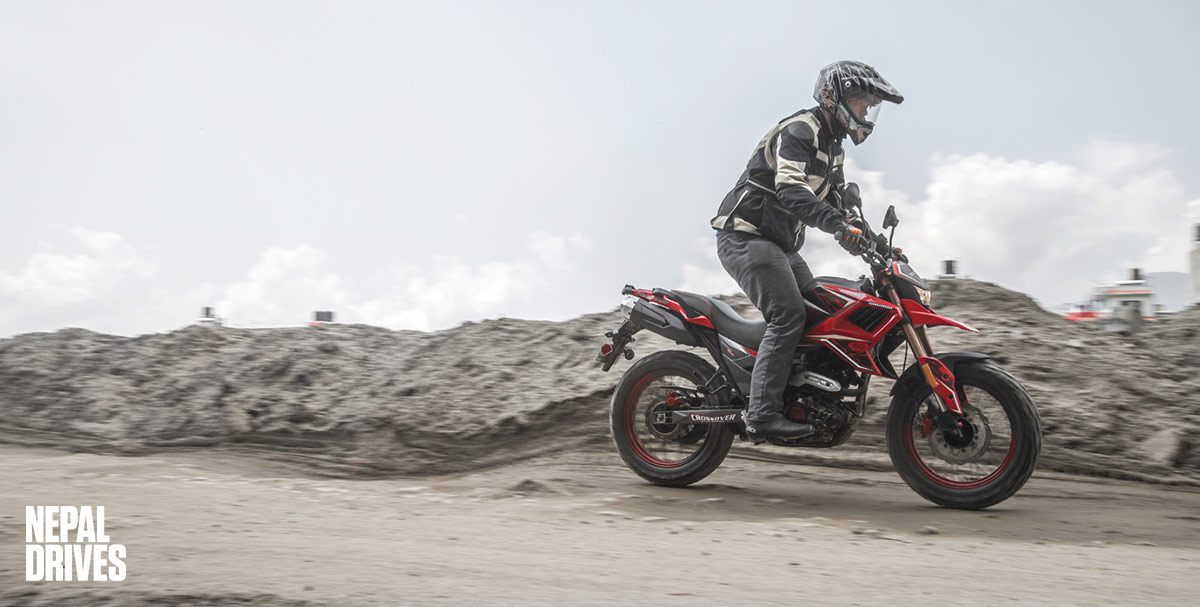 Thankfully, on pitched roads, the same stiffness of the suspensions gives it composure. It might not be keen on leaning haphazardly into corners but it gets the job done.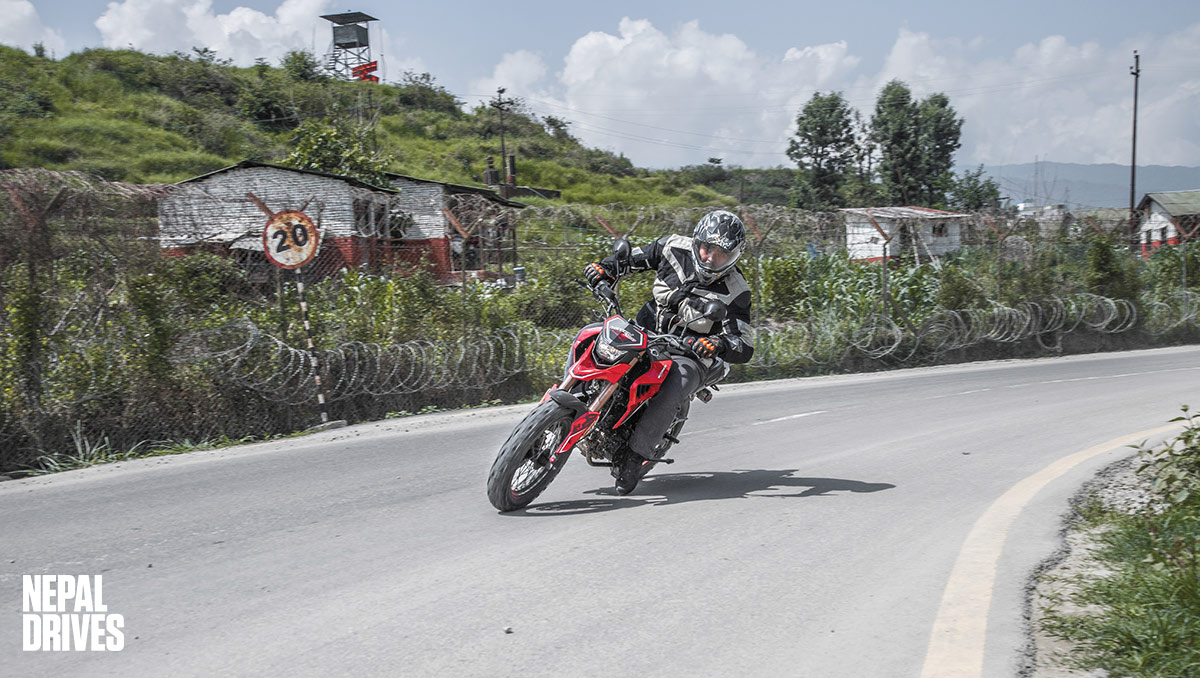 The engine is a 250cc mill that churns out a modest amount of power, which is okay for city riding, but not up to par for a quarter liter engine. Handling is easy and sans of any nasty surprises. But, as mentioned earlier, the suspension for off-road riding is a little too stiff.
Verdict
In many ways, the Tekken 250 is well suited for Nepal's roads. There are just enough dual sport characteristics for the Tekken to work well in our broken roads. However, it is not an all-terrain machine at heart. It will go on off road trails, but you won't be a happy camper and neither will the Tekken.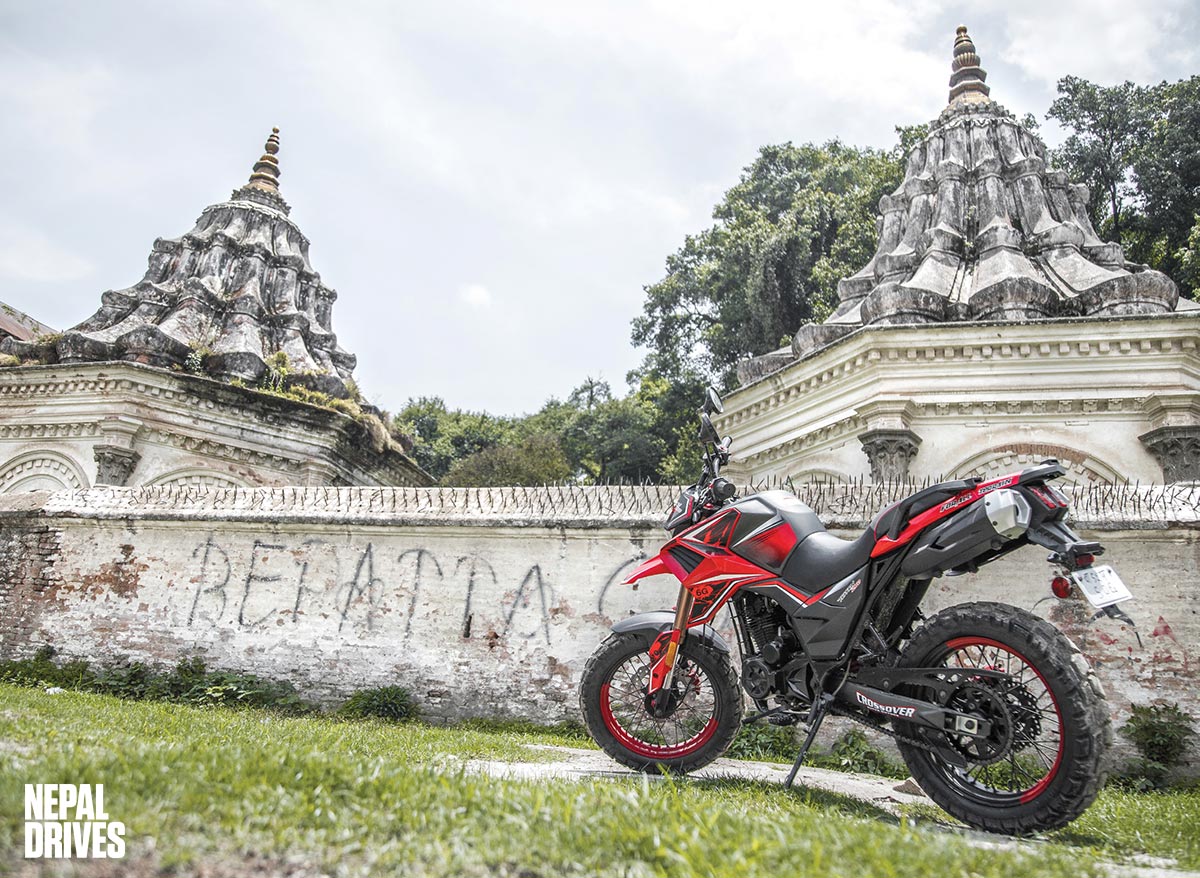 Much like the Daelim VT Evolution at its time, the Tekken 250 impersonates a rugged, purpose-built dual sport. But to a more experienced eye, certain aesthetic glitches stick out like a sore thumb.  Nevertheless, it is entirely possible that many will fall prey to the Tekken's appeal. And, to be honest, for a motorcycle manufactured in China, it is robustly built and distinctly alluring. More importantly, for a 250cc dual sport motorcycle priced at Rs.3,50,000, all the niggles seem less prominent.  Hence, completing the deception and shining out like a true star.