The Godzilla has taken a little trip to Italy and came back with all the best souvenirs. After months of anticipation and delays, Nissan and Italdesign's GT-R50 has finally made its public debut.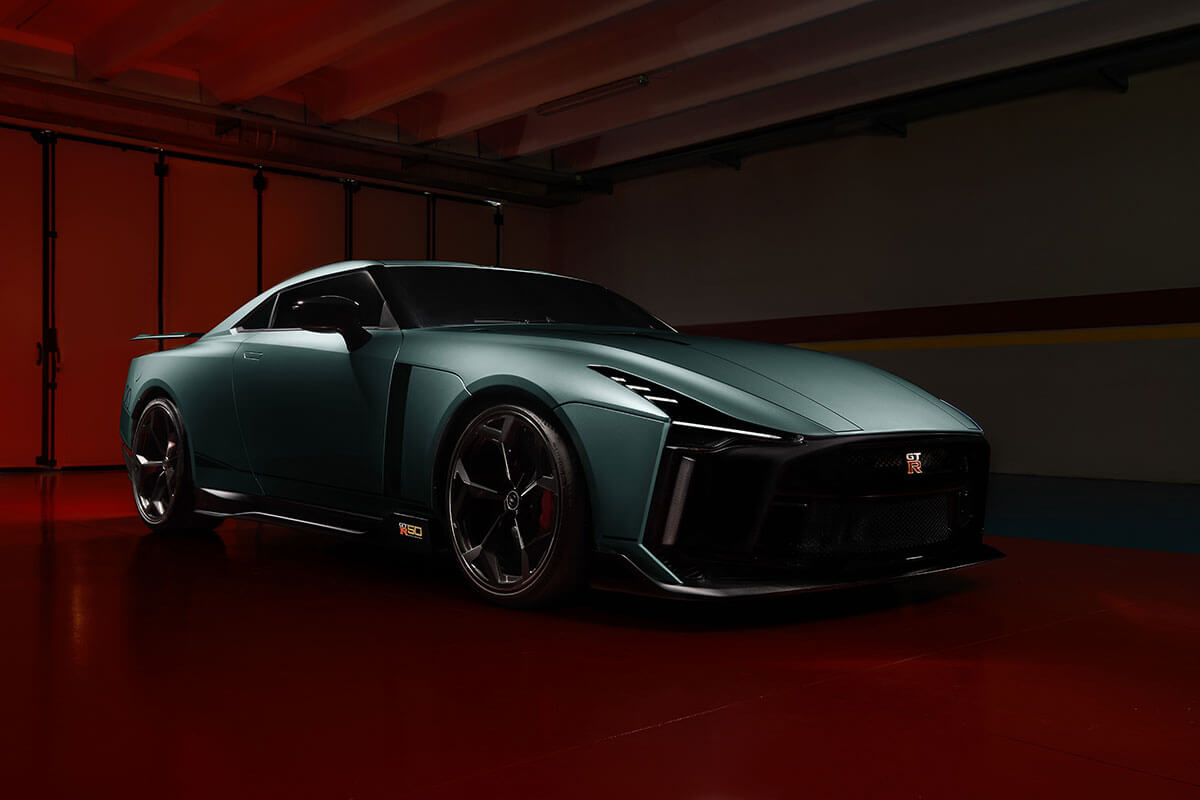 Initially revealed back in 2018 at Goodwood Festival of Speed, the new GT-R is the first major update to the Nissan mainstay in nearly 13 years. Turning to the Italian design and engineering company to develop a highly-limited ride.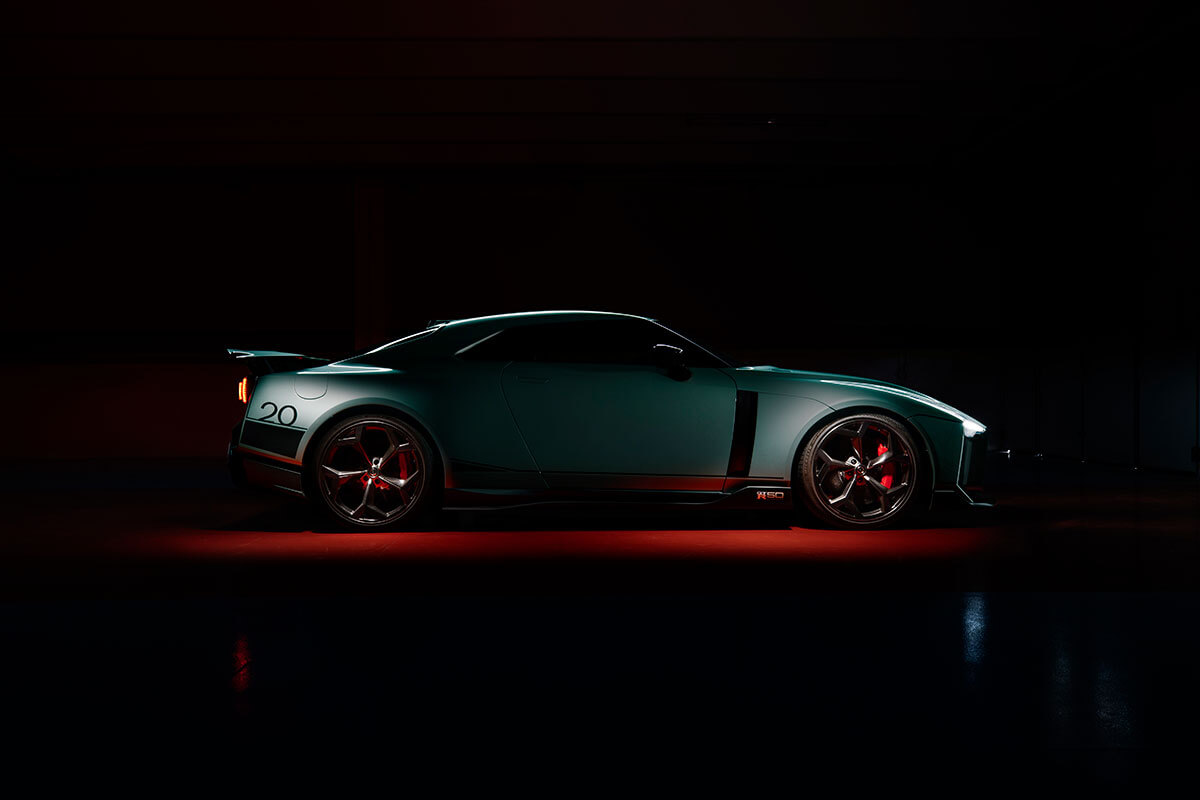 Conceived to celebrate the 50th anniversary of the GT-R (2019) and Italdesign (2018), the production GT-R50 looks almost identical to the concept that was first shown off nearly two years ago.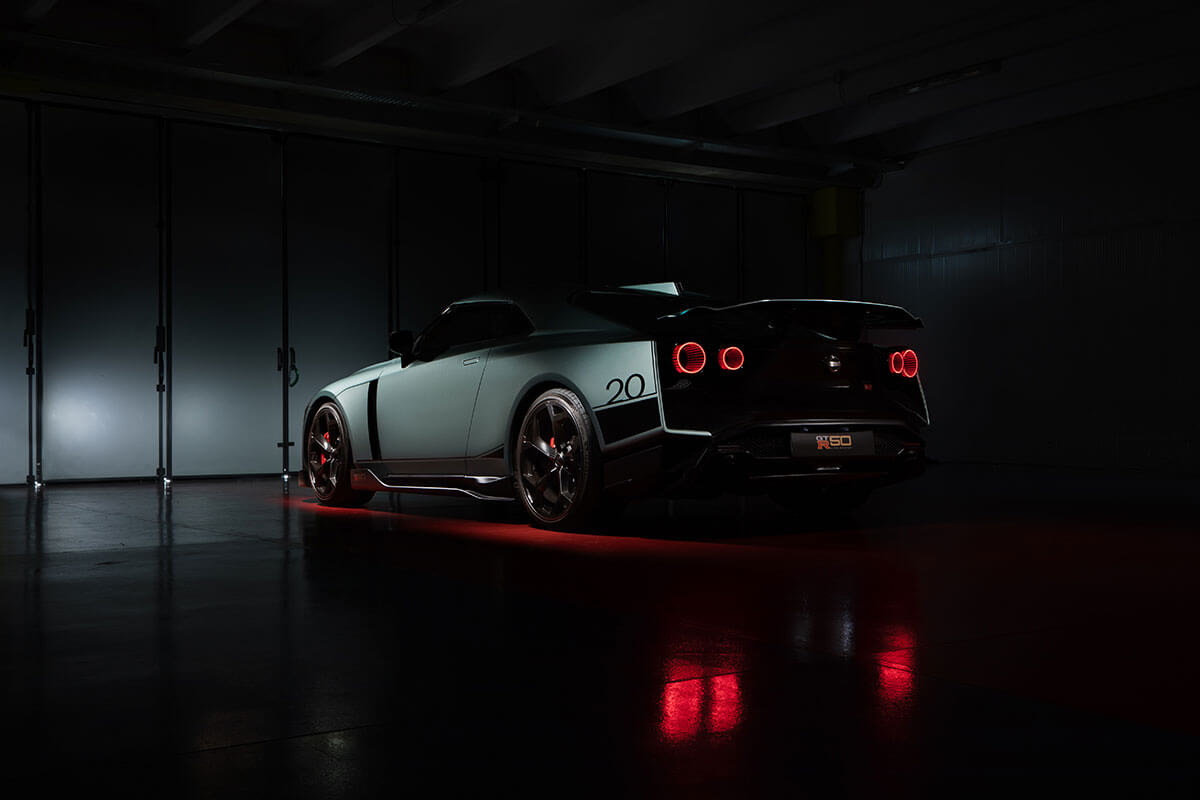 The renowned design and engineering house took an elongated version of the present-day GT-R and gave it a sleek Italian makeover. It sports a larger grille and the bonnet houses more prominent bulges.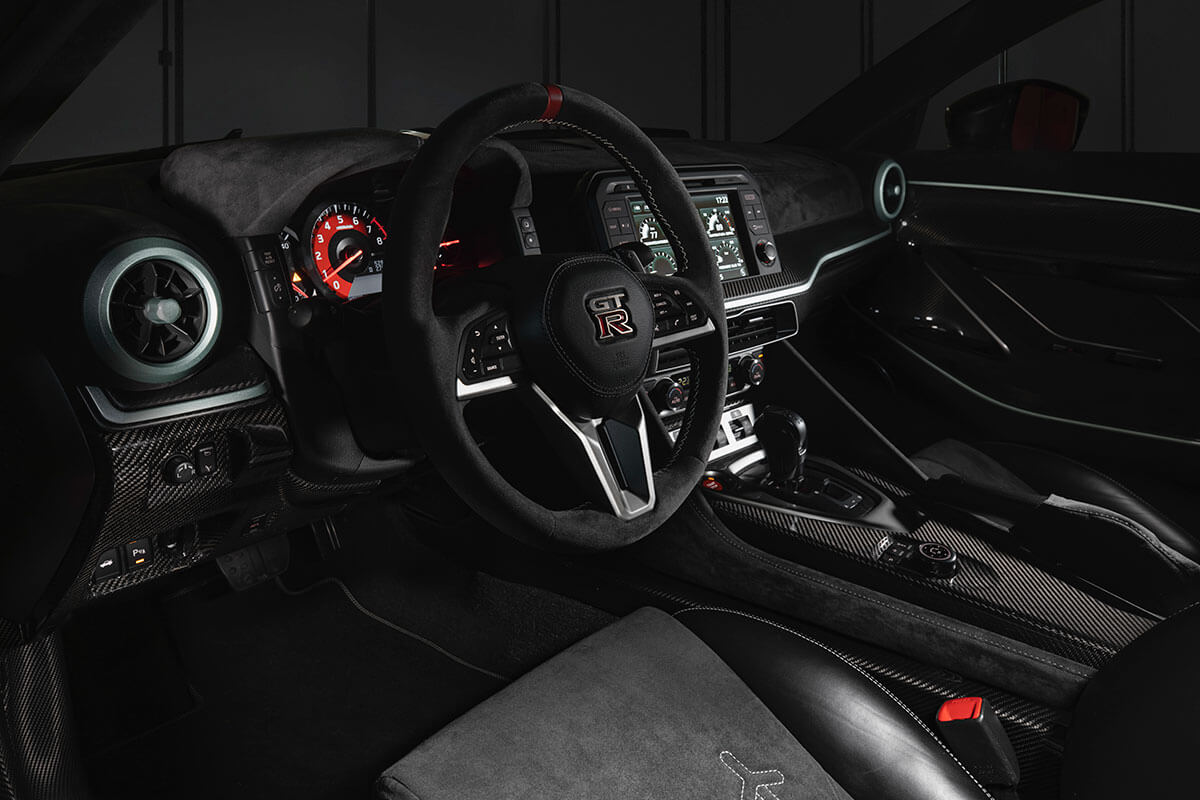 They have also redesigned the headlamp assembly and have included, slimmer, stretched-up headlamps. The rear section is sleeker too with restyled twin round taillights. Even the roof has been tapered and the car is now shorter by 54 mm.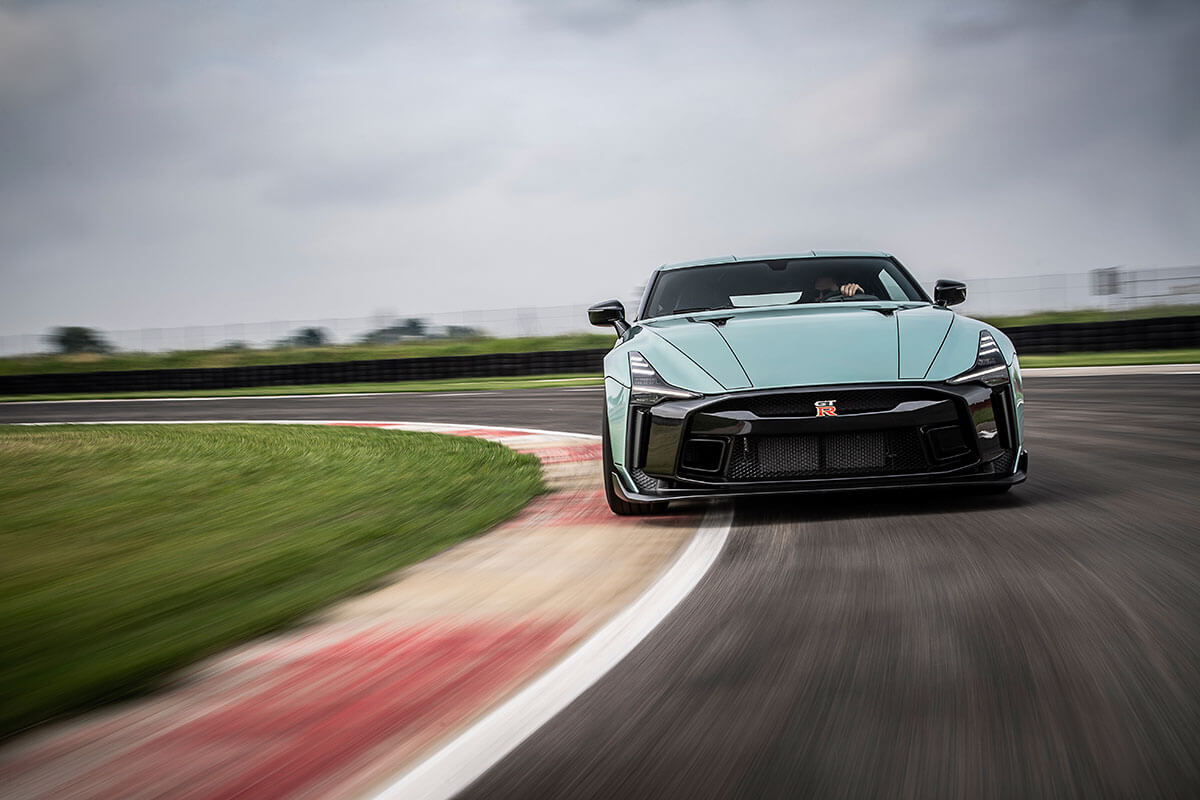 It is available in the Liquid Kinetic Gray paint scheme with Energetic Sigma Gold accents but the livery can be tailored to the buyer's preferences. Even when it comes to the interiors, numerous choices are available to buyers when it comes to trim and material, via various packages.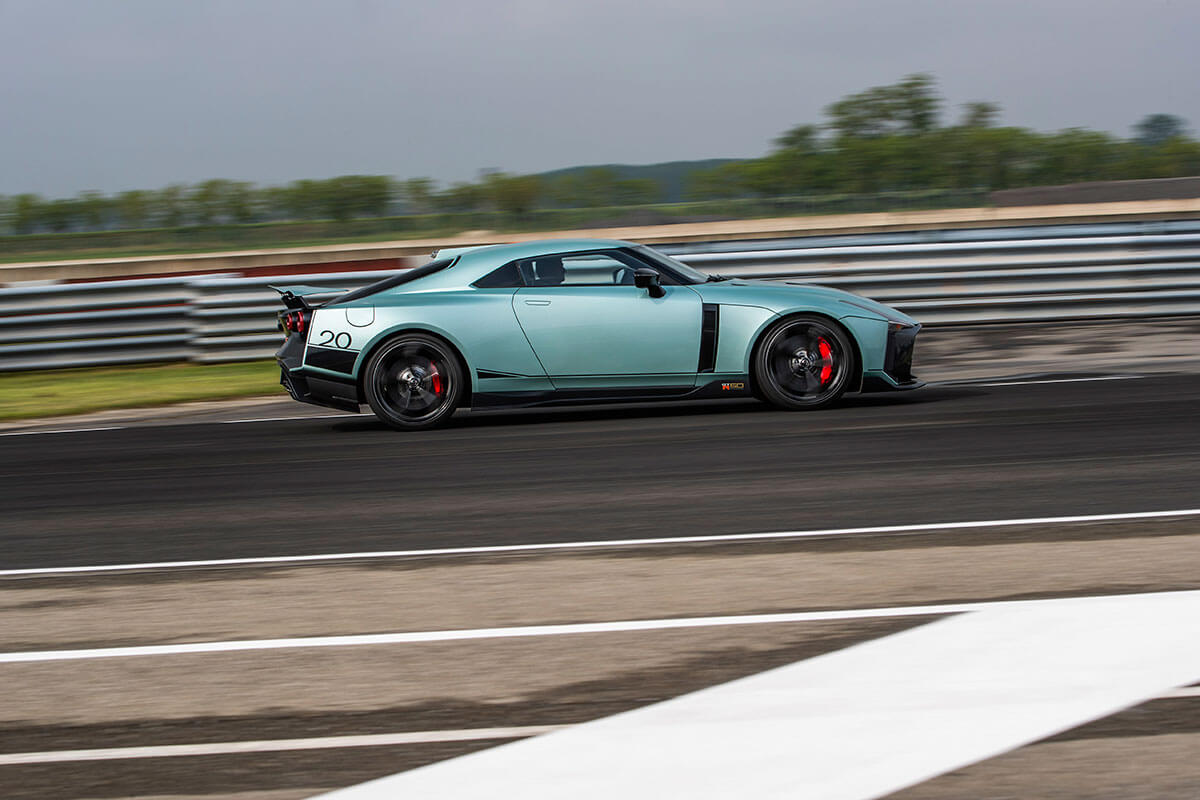 The model is powered by a hand-built 3.8-liter twin-turbo V that's been specially tuned to produce a jaw-dropping 710 horsepower and 780 Nm of torque. That's 110 more horses than the 600 produced by the GT-R Nismo. The brands haven't released final speed figures for the car, but we have a feeling that it will be plenty fast.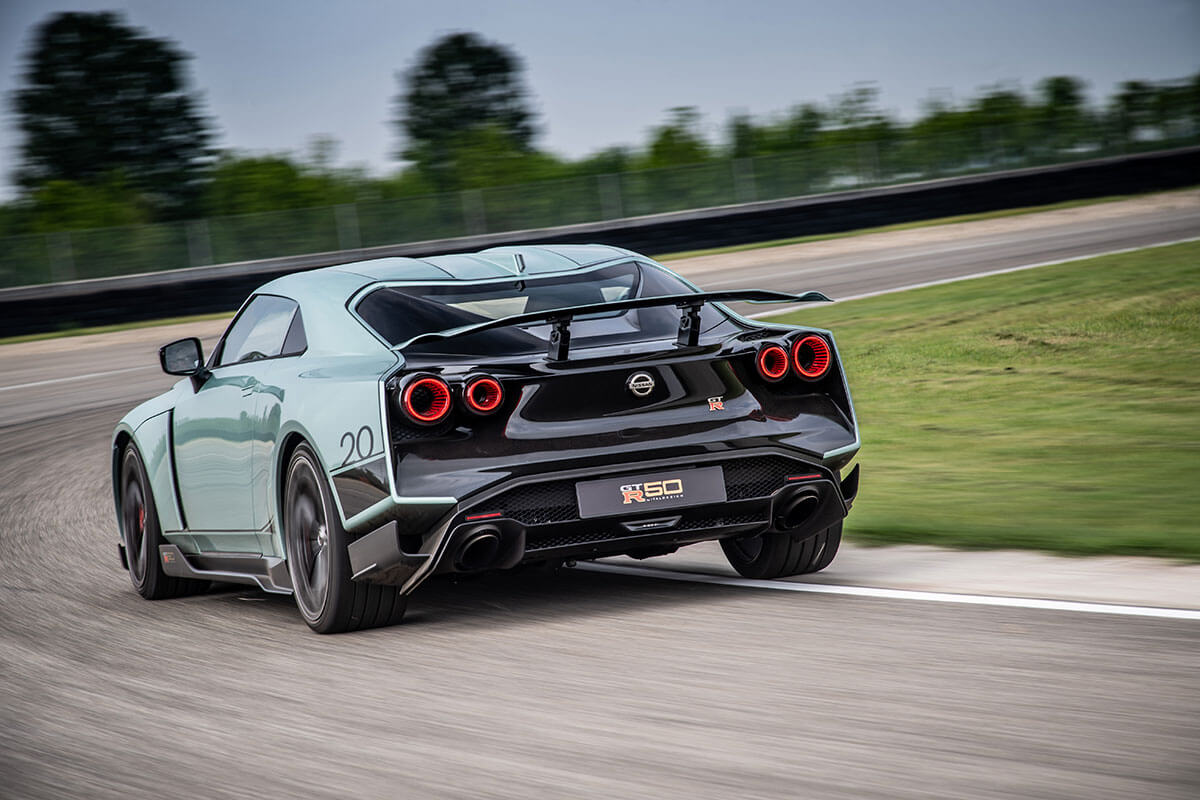 This is matched by a Nismo suspension system, with more air vents added in the front to complement the updated design and performance. Other alterations to the vehicle include a roof that Italdesign has lowered 2.1 inches, a redesigned rear window line, an increased bulge on the hood, and stretched headlights.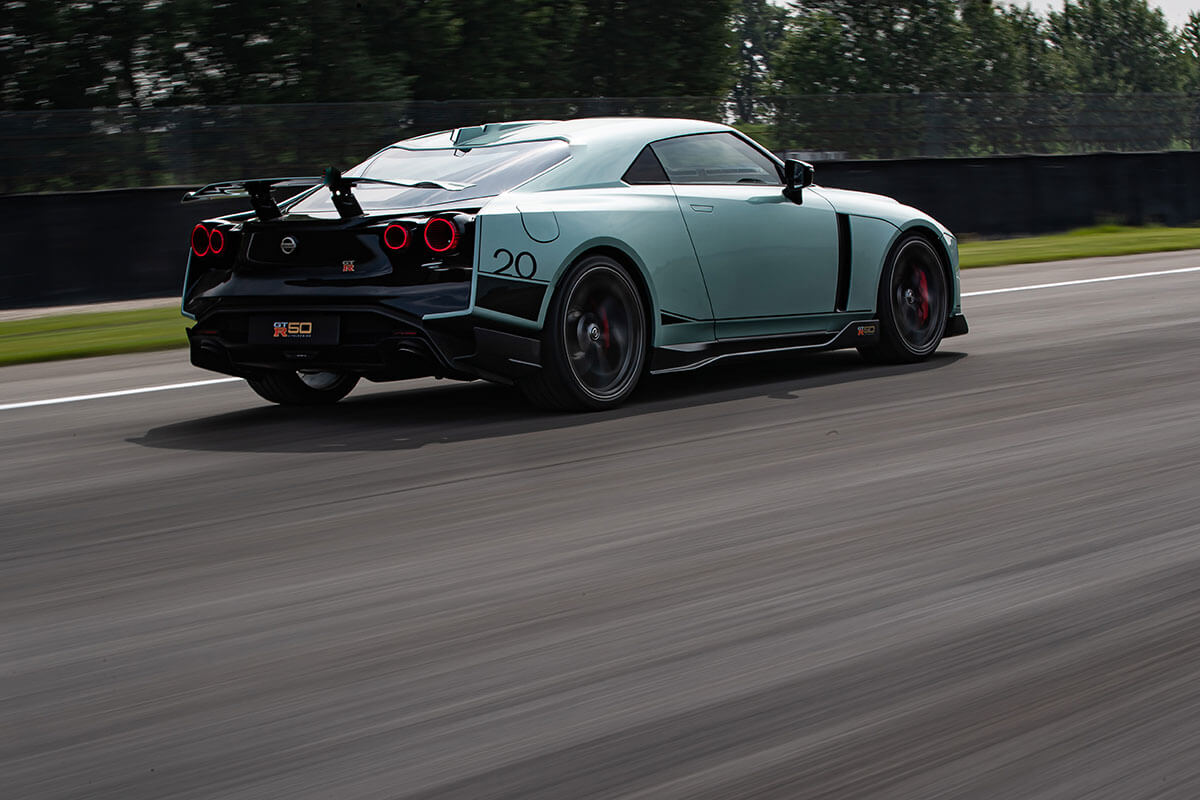 It also gets a host of upgrades including twin high-flow, large-diameter GT3 competition-spec turbochargers, and larger intercoolers. There are heavy-duty crankshaft, pistons, connecting rods and bearings, high-flow piston oil jets; revised camshaft profiles; higher-flow fuel injectors; and optimized ignition, intake and exhaust systems.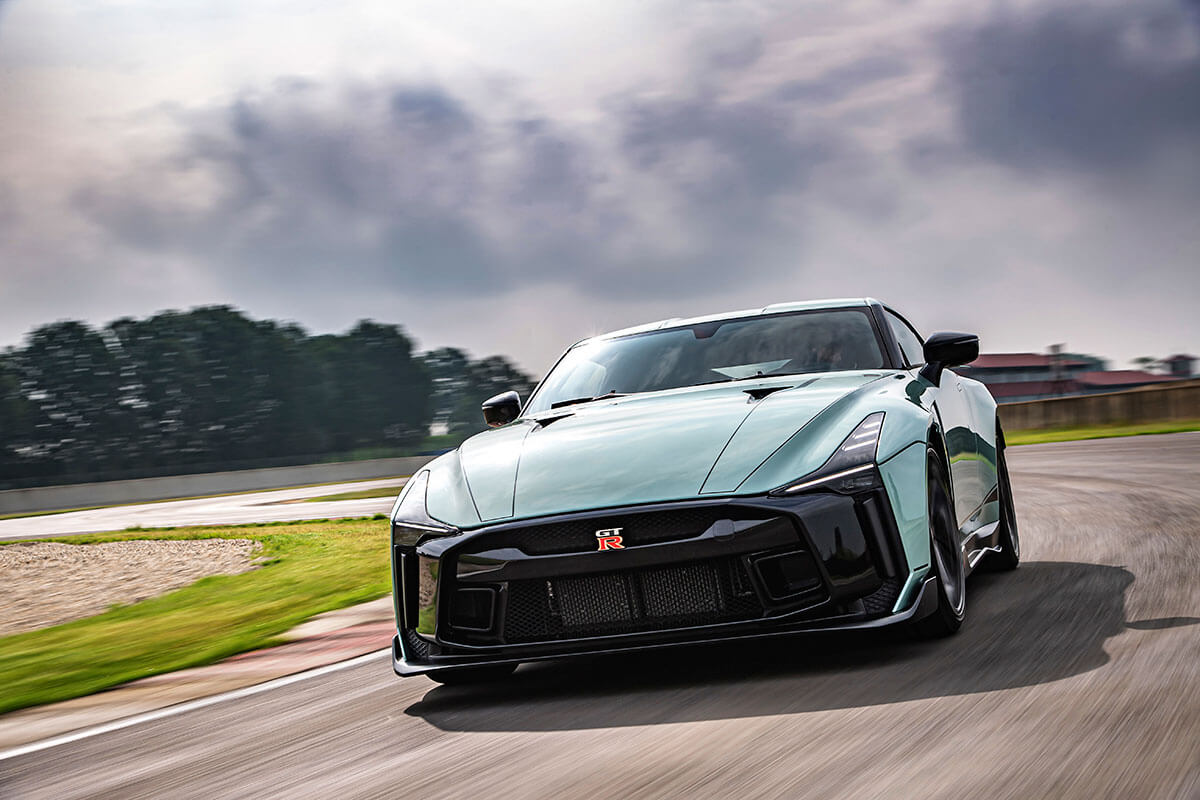 Nissan and Italdesign's GT-R50 will be limited to just 50 examples and if you have $ 1.1 million lying around somewhere then it can be yours…. if you hurry that is.