The Investment Board Nepal (IBN), a government body responsible for dealing with large-scale investment, has approved South Korea's Motrex's proposal to establish a car manufacturing and assembly plant in Nepal. The meeting of the Board of Investment with South Korean officials, which was held yesterday, has approved the investment of 10 billion rupees to bring Korean company Motrex to manufacture four-wheeler in Nepal.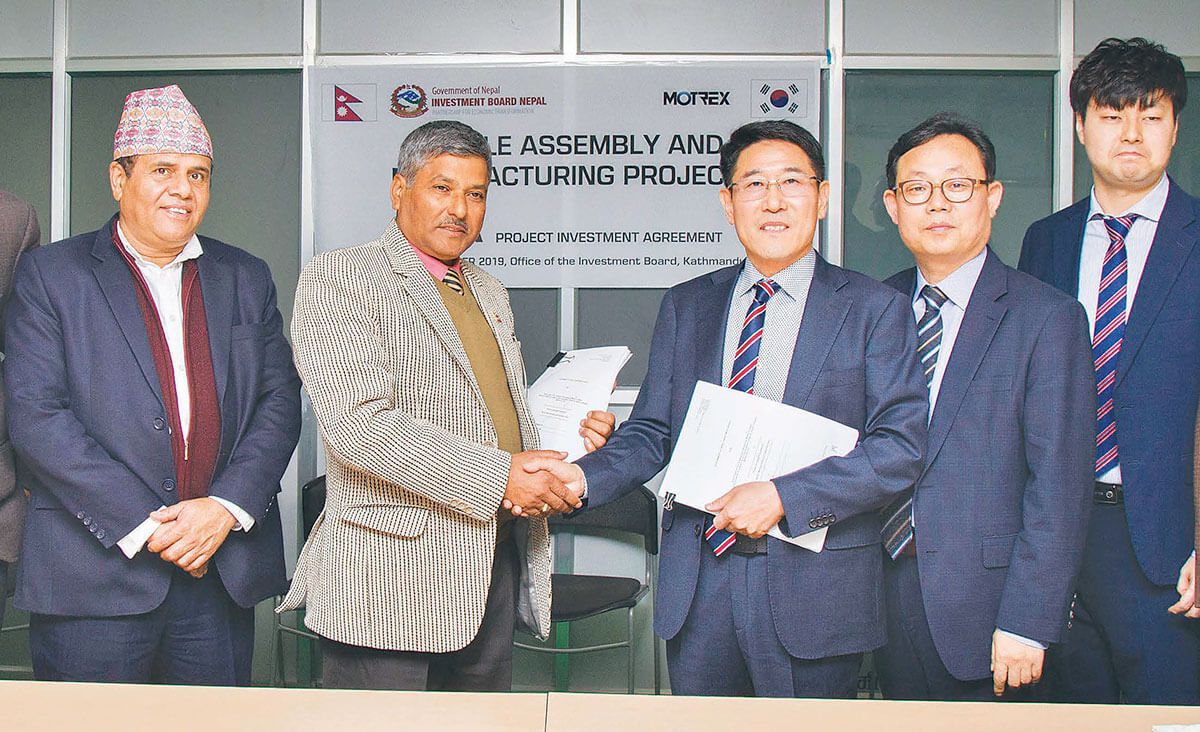 Photo credit: Kantipur
Nepal does not have any vehicle assembly plant currently and the country imports all the vehicles with both four-wheelers and two-wheelers. As per the proposal of Motrex, the company will start producing vehicles from 2021, first by producing around 5,000 vehicles in a year, 10,000 vehicles in the second and 15,000 in the third year. IBN officials said that the South Korean company has proposed producing four-wheelers, particularly passenger cars and electric vehicles. Motrex Co.,Ltd manufactures automobile electronic equipment. The Company produces and sells automotive parts, audio, navigation, telematics, and remote control devices. Motrex markets its products worldwide.