From the Press Release: 
Alpha Riding Gear organized its first official Alpha Ride on August 11, 2018, along with launching it Alpha 2018 products. A total number of 32 riders participated in the event. The event started from Alpas Restaurant, Lazimpat, Kathmandu, halted at Hotel Ravine Sunrise, Dhulikhel, Kavrepalanchowk for breakfast, and continued to Rafting Star Resort, Sangachok, Sindhupalchok.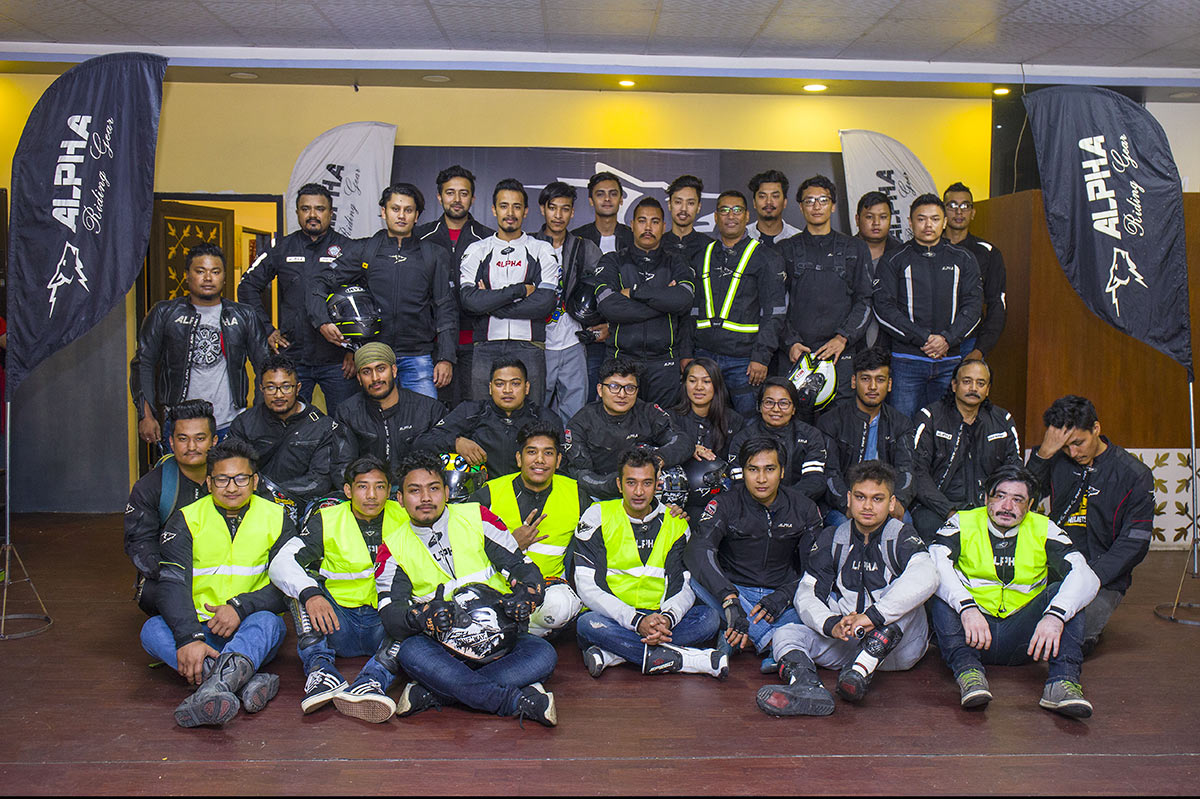 The ride commenced from Alpas Restaurant where all the participating riders gathered and received the ride guidelines, rules and regulations that the riders should follow during the ride from Marshal Sandesh Poudel. The ride then halted for a short breakfast break at Hotel Ravine Sunrise. Following the breakfast break, the ride continued to Rafting Star Resort.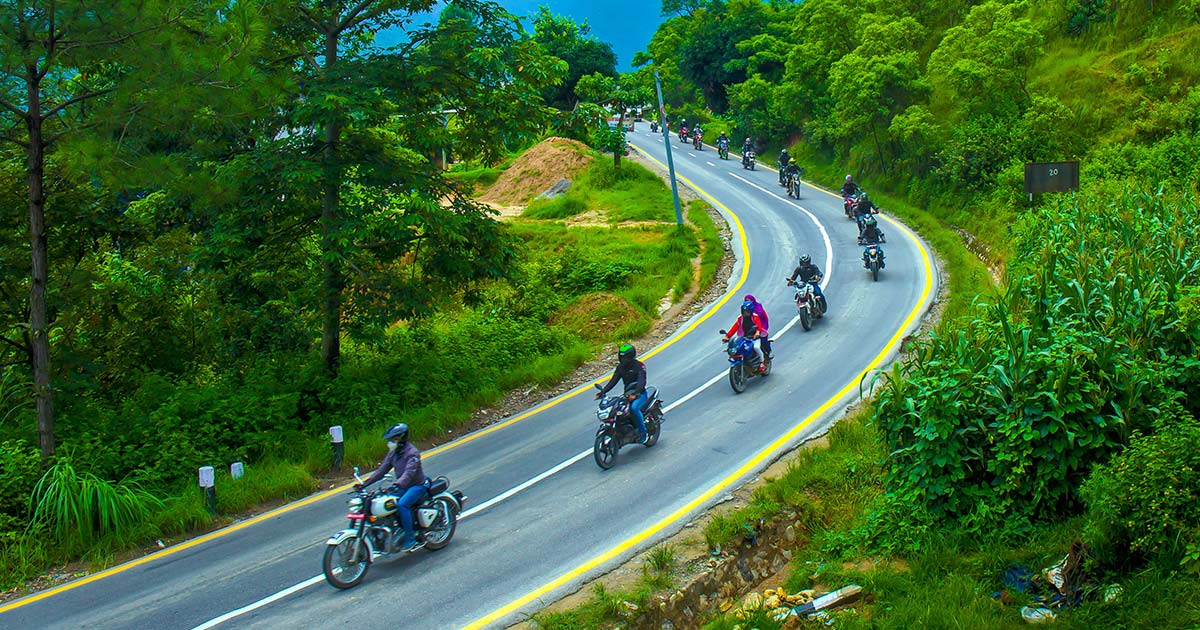 Upon arriving at Rafting Star Resort, the riders were welcomed with a welcome drink after which Alpha Riding Gear launched Alpha 2018 Products. The new products launched were Alpha Rookie, Alpha Roadster, Alpha Fending Air, Alpha Aventura and Alpha Street Racer jackets along with the new lifestyle shoe Alpha Urban Rider and Alpha TR-2 (Air). The participant riders actively enquired about new products and were impressed with the design and features of the new products.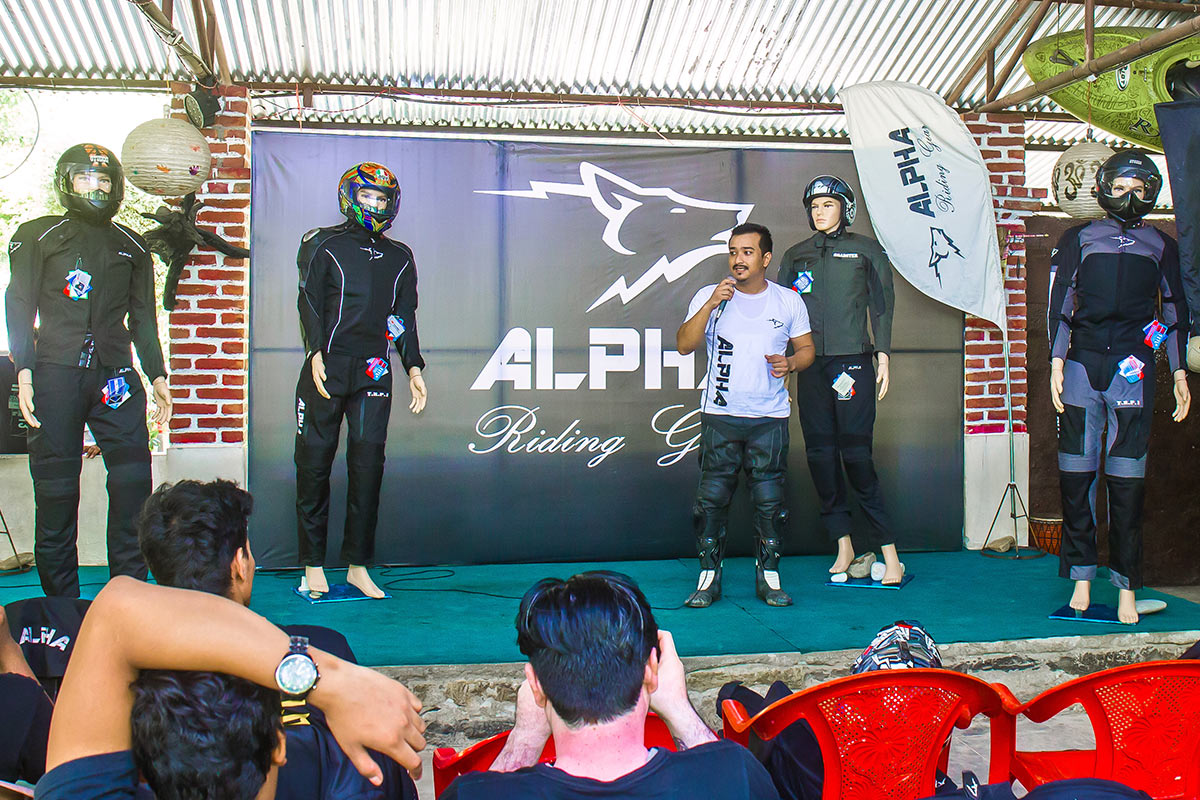 Following the product launch, the riders were served lunch at the resort after which the riders rode back to Alpas Restaurant, Kathmandu to conclude the ride. Subsequent to reaching the conclusion point, the Marshals' panel chose Rachan Acharya and Sony Maharjan as Most Disciplined Riders of 1st Official Alpha Ride 2018 and received gift hampers from Helmets Nepal.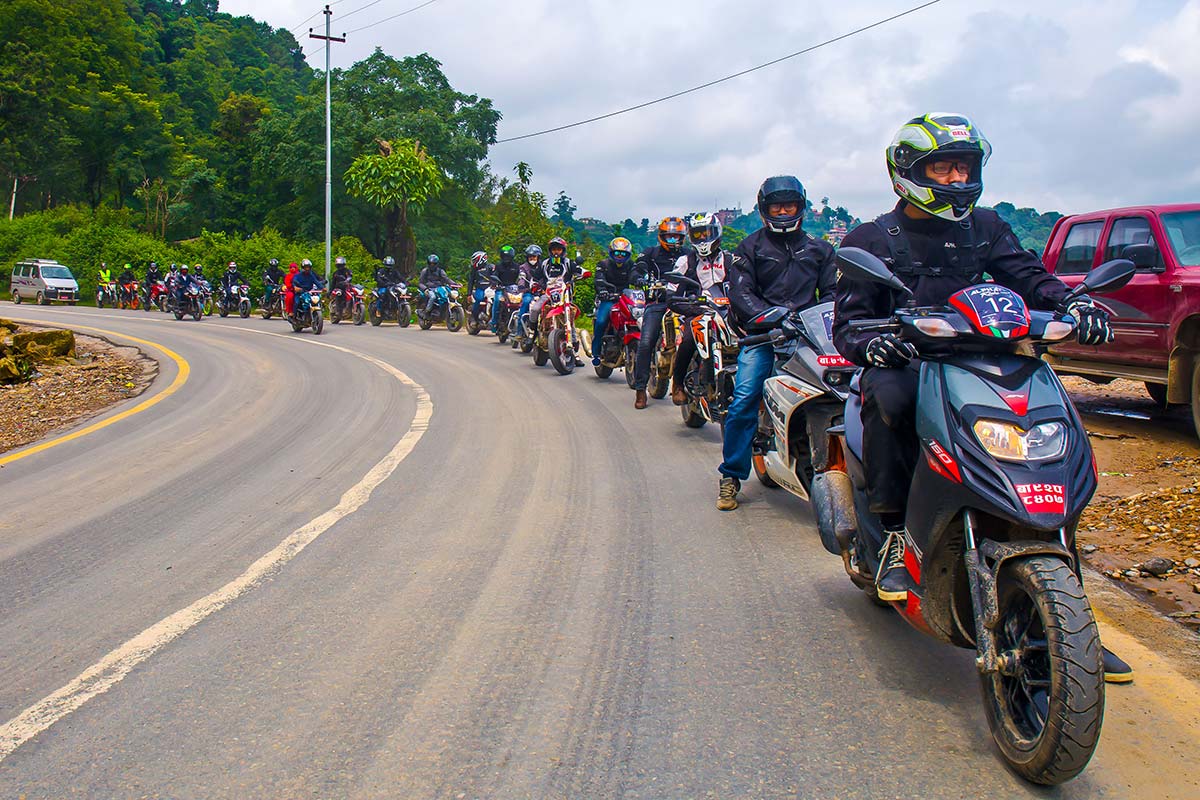 "It's been 3 years since Alpha Riding Gear started, and as years have gone by, we and our products are becoming better. Our prime goal is to provide motorcycle riders, especially the commuter riders, with the cheap and best riding jackets without compromising the safety our customers. Our jackets have all the features that you get in any internationally branded jacket and are also cheaper while comparing with them and even counterfeit products. We hope more people riding motorcycles will be part of the Alpha family in the near future," said Sandeep Shrestha, CEO of Alpha Riding Gear.
Alpha Riding Gears will also be participating in the upcoming NADA Auto Show 2018 in STALL NO. G21-22 which will be held at Bhirkuti Mandap Exhibition Hall, Kathmandu from September 11-16, 2018.