After being teased by Bugatti for quite some time, the Divo has finally been revealed. The Divo is a reminiscence of the brand's coachbuilding tradition. It harks back to the golden era of coachbuilding, a proud tradition nearly a century old, by uniting a rolling chassis with a brand new body. Priced at a whopping 5 million Euros, the Divo is limited to just 40 units which have been already sold out.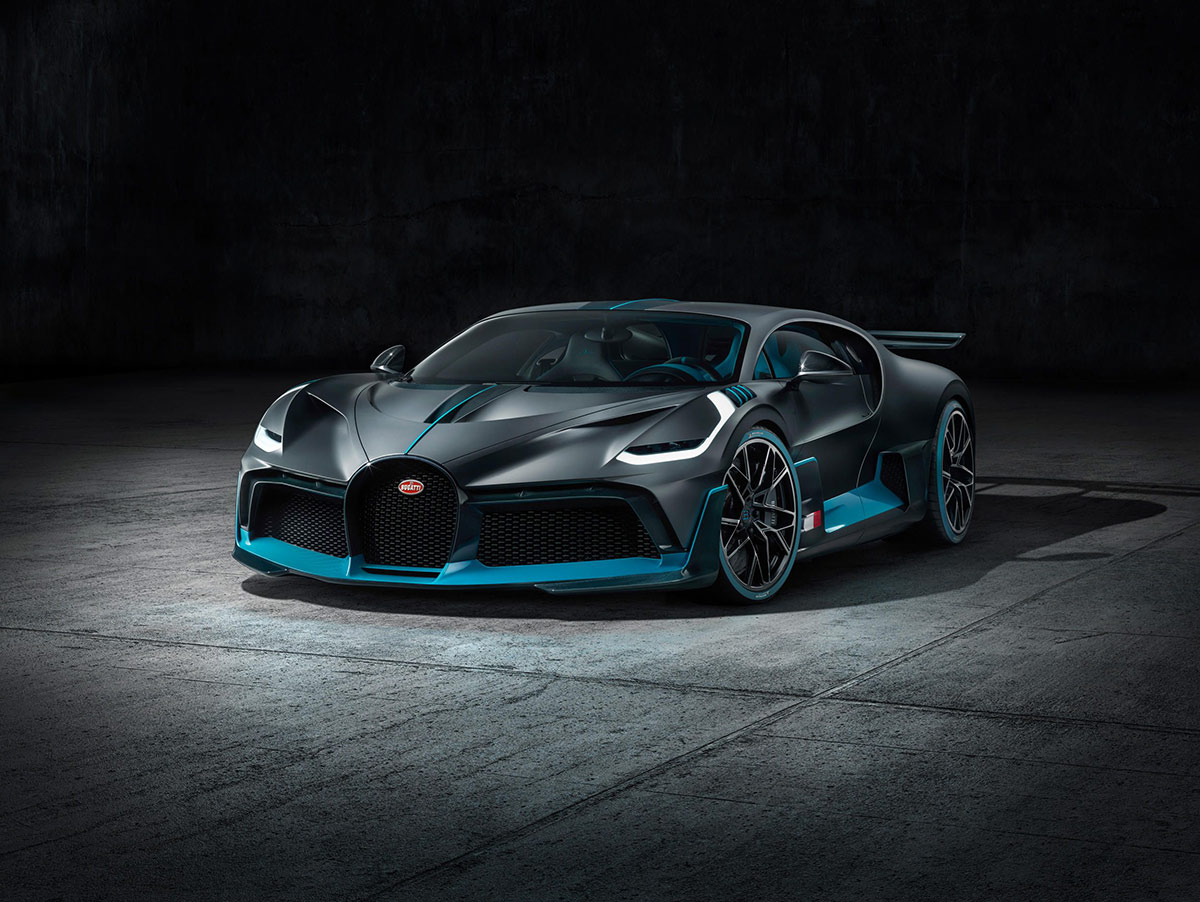 Named after the French racing driver Albert Divo, the Divo is a perfect homage to the iconic Bugatti Type 57SC Atlantic.The exterior of the Divo represent an absolute dynamism. The body has a visual horizontal division, emphasised by a special colour scheme. The upper portion is muscular, while the lower portion is angular. The wedge-shaped profile and rising beltline push the cockpit forward, lending the Divo an extremely dynamic profile. The air intake area is more open for better cooling and an aggressive front splitter adds additional downturn. Large air curtain ducts enhance airflow around the corner.
Measuring 183cm wide, the hydraulically actuated rear wing is 23% wider than the Chiron. This larger surface increases the performance of the air brake. The rear of the Divo is composed for a maximum impact. Partly 3-D printed, the rear grill is characterised by a stunning tail light system made from lightweight fins of varying sizes. At the outer edge, the fins become wider, creating a more intense light and emphasising the Divo's powerfully wide body.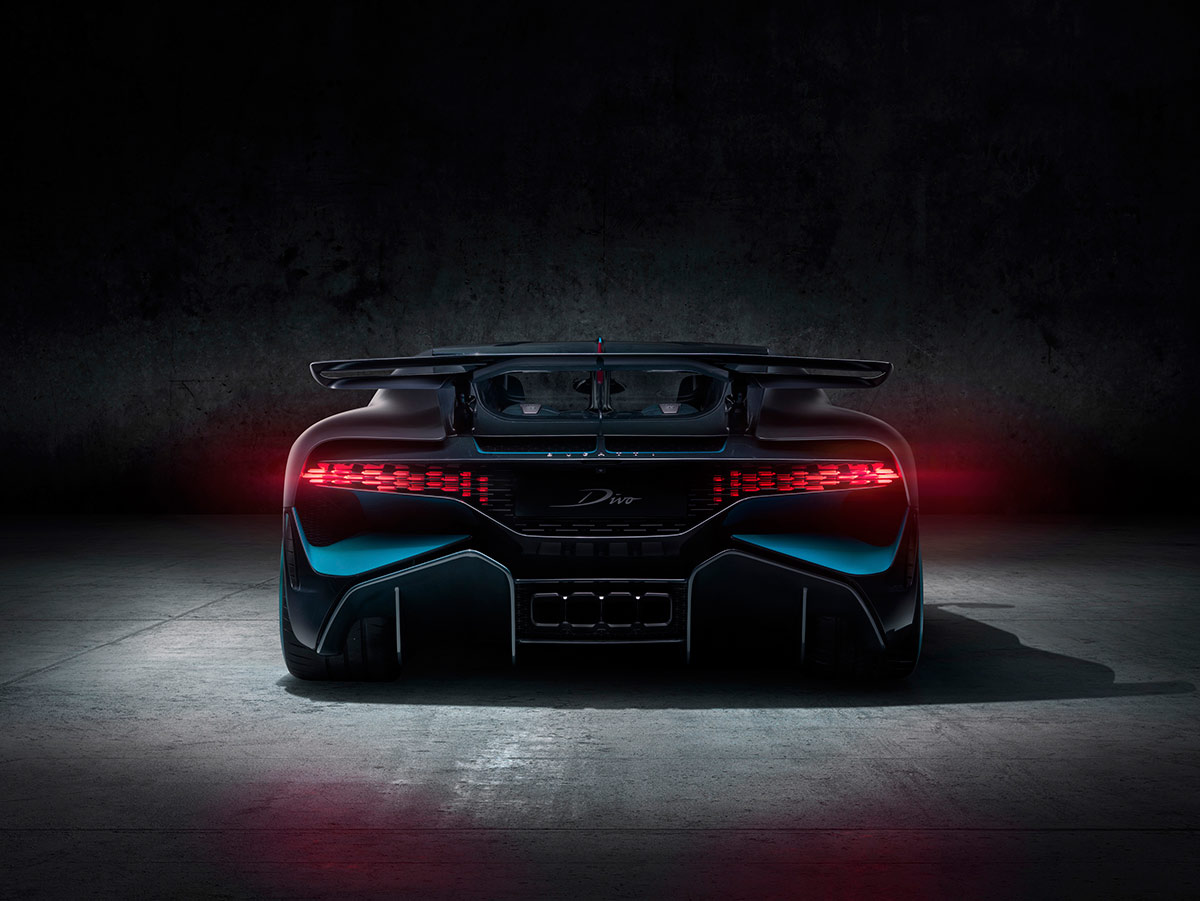 Inside, you get a stark optical split, ensuring the asymmetric colour layout focuses on the driver. Alcantara partly covers the steering wheel, which also has larger shift paddles on each side.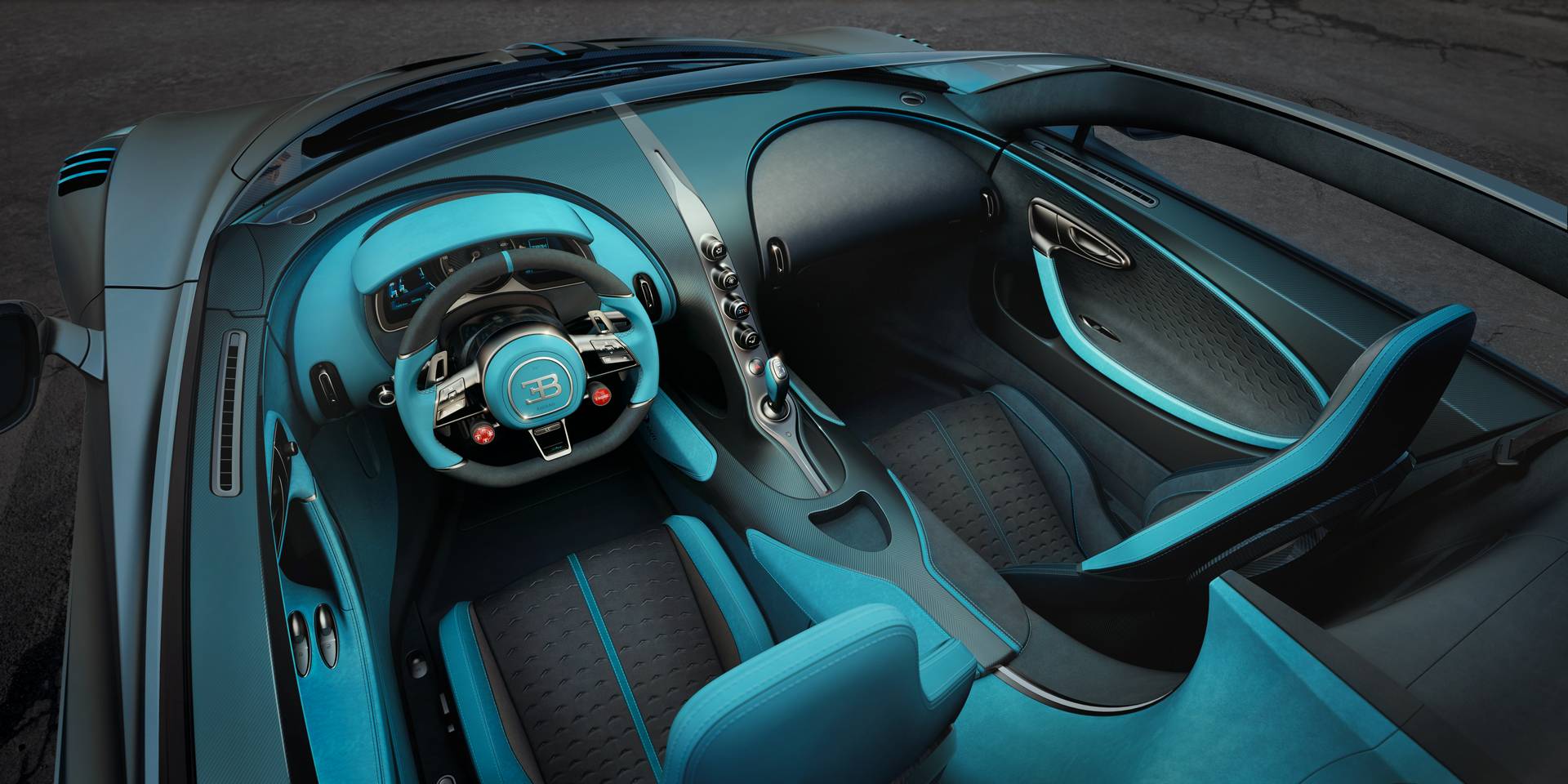 It gets power from the 8- litre quad turbocharged W-16 engine which delivers about 1479 HP and 1600 Nm of torque. The Divo is a track focused car with ample aerodynamic treatment for a more agile performance.  The car uses the same seven-speed dual clutch gearbox and a four-wheel drive system which accelerates the Divo to 100 kmph in a matter of 2.4 seconds.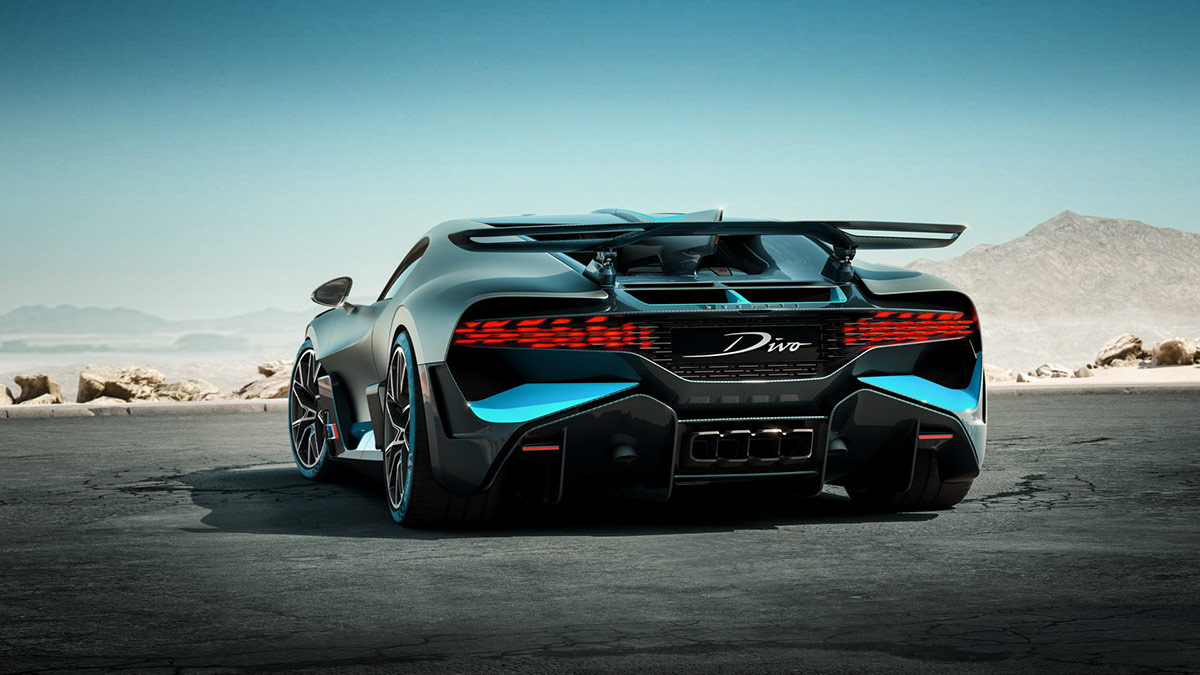 Top speed of the Divo is limited to 236 mph (roughly 380 kmph), 25 mph less than the Chiron. The main focus of the Divo is lap times which is evident by the new design and tuning of the car. The Divo is a whole 8 seconds faster than the Chiron on the Nardò's handling track.