Sipradi Trading Pvt. Ltd, the sole authorized distributor of Tata Motors in Nepal, has introduced 'New Year, New Car Offer' under which customers can avail benefits like exchange bonus up to Rs 1,00,000 in any brand of old vehicle, attractive gift hampers in test-drive, sure-shot Singapore cruise dinner for one lucky couple, and other special attractive gifts hamper.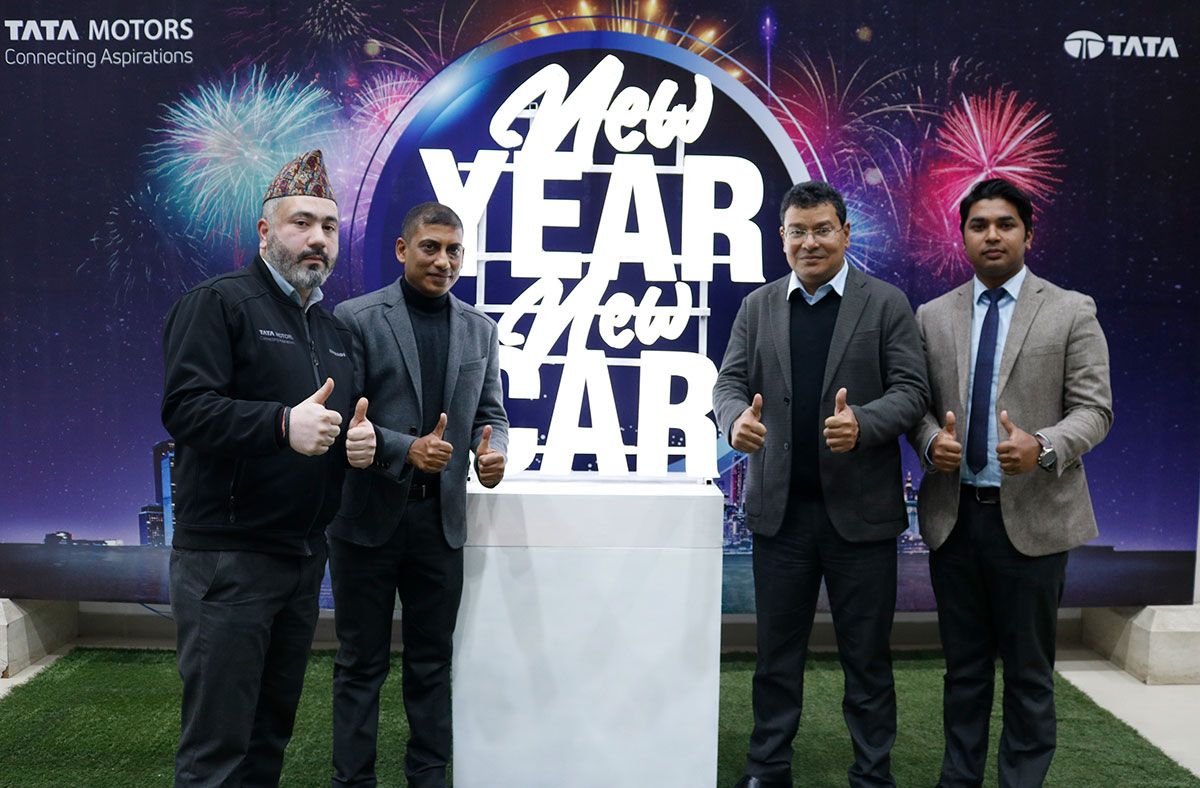 To mark the occasion, Mr. Rajan Babu Shrestha, Chief Executive Officer, Sipradi Trading Pvt. Ltd. said " New Year New Car is the theme that we will carry for the whole month of January. Under this theme we will have many events. So, for this whole month, we are happy to announce the Singapore Cruise package for a couple with the purchase of any Tata Passenger cars. To make the exchange easy we are giving  Exchange bonus up to 1 hundred thousand. So, let us welcome this new Year 2020 with this aspiring initiation and bring a Tata car at your home."

Similarly,  Mr. Ajit Narayan Singh- Country Manager, Tata Motors added, "We are more than happy to present the all-new January Theme for TATA Motors, Passenger cars. This theme is a resemblance of what a customer aspires to have with the beginning of this New Year. A good car is what unites you with your family. Comfortable drive, Safety, and Added feature is what Tata as a brand gives to the customers."
The scheme will be valid throughout the month of January.