After months of speculation and hype, Tesla has finally unveiled the Blade Runner-inspired "Cybertruck". The all-electric pick-up truck is Tesla's sixth electric vehicle. The Cybertruck was unveiled at an event at Tesla's design studio which shares the same property as the SpaceX headquarters.
The Cybertruck looks, unlike anything that has ever been seen in the automotive world. With a jarring pyramid shape made entirely out of 30x cold-rolled stainless steel, it looks more like a space tank than a truck. During the event, different objects were lodged at the truck with nary a scratch. There was that moment when designer Franz Von Holzhausen threw a metal ball to the truck and shattered the window. The ball didn't make it through the bullet-proof glass. The futuristic pick-up can seat up to six passengers. The truck has all the fixings including dual-motor all-wheel drive, cameras around the car and the ability to park itself.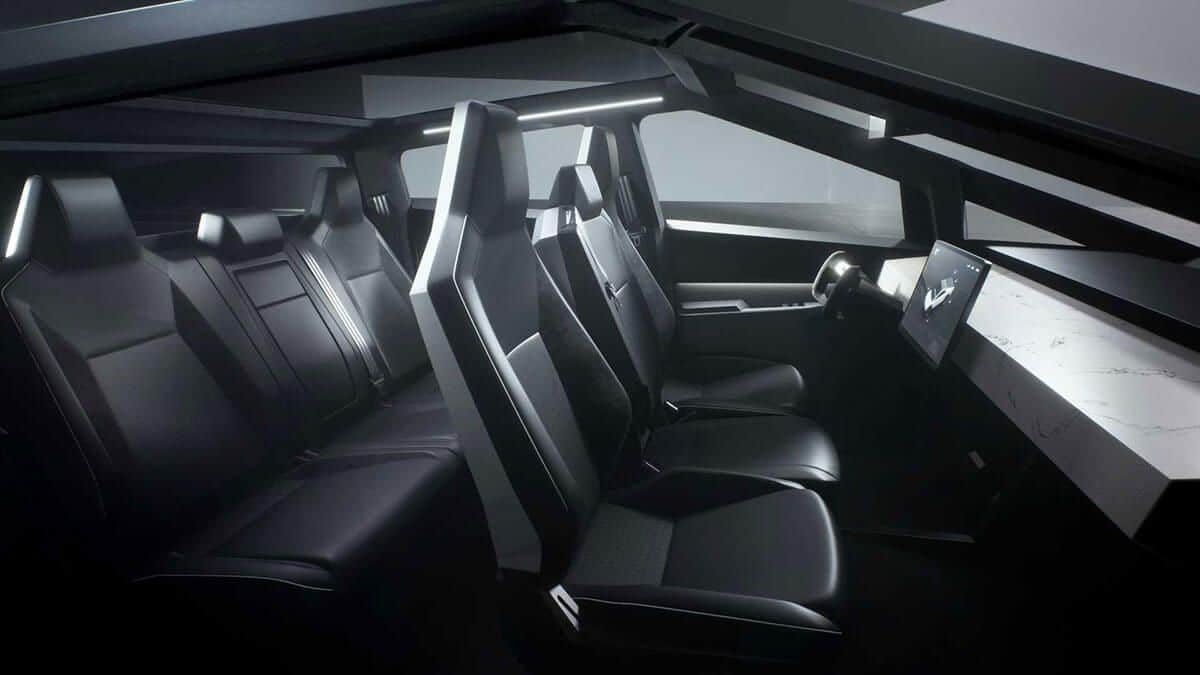 The truck has a towing capacity of 14,000 lbs (6350 kg), has 110v/220v on-board outlets, full-self driving and auto-park among other features. The Cybertruck rides on an adaptive air suspension setup that can give the truck as much as 16 inches (406 mm) of ground clearance. Musk says there will be three versions of the Cybertruck, which people can order now, starting at roughly the same price as the Model 3, at $US39,990.
That price offers a single motor, AWD with a 258 mile (415km) range and a top speed of just under 180km/h, and gets from 0-100kms in 6.5 seconds. For another $US10,000, you get a dual motor and a 300 mile (482 km) range. For $US69,900 you get tri-motor AWD, 800 kilometers of range, and almost double the tow rating of the cheapest version, at 14,000 lbs. The top of the range model's draw-dropping acceleration from 0-100km in 2.9 seconds. The base model Cybertruck can get to 100km/h in 6.5 seconds.