Dugar Brothers and Sons Pvt. Ltd, the sole authorised distributors of Piaggio vehicles in Nepal, together with its dealer Sri Nath Suppliers, has inaugurated a new showroom for Vespa and Aprilia brands in Surkhet. The new showroom was inaugurated by Hon. Mr. Nanda Singh Buda, Minister for Industry, Tourism, Forest and Environment of Karnali State and Mr. Bijay Mahato, Head of Operations-Vespa/Aprilia Nepal. The new showroom offers various products under the Vespa and Aprilia SR range.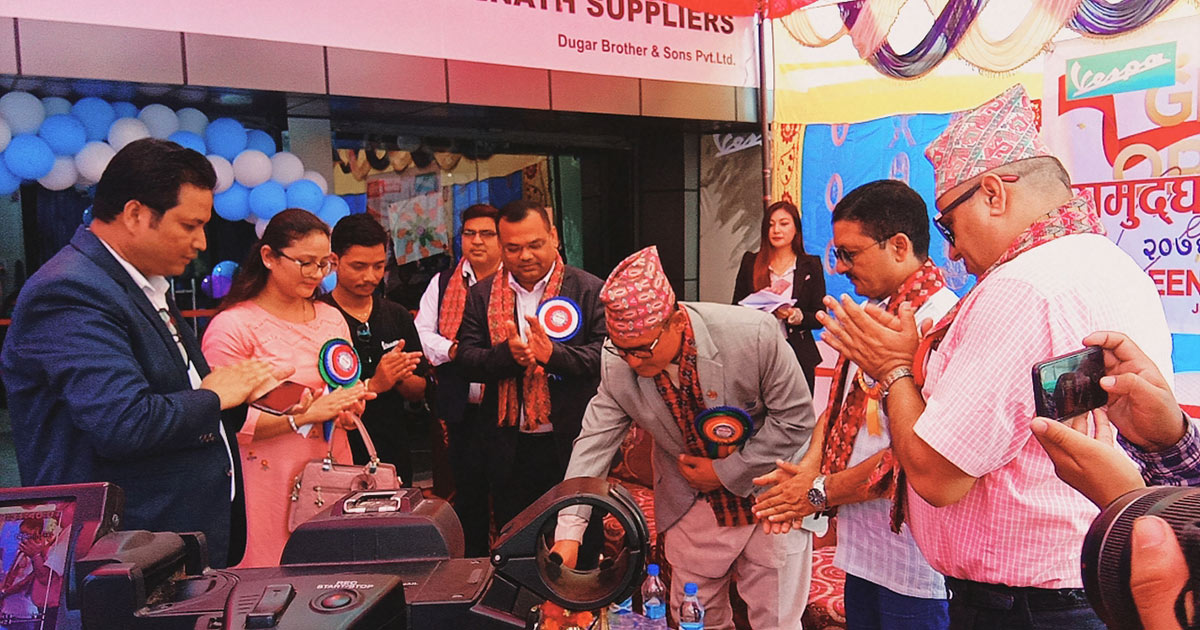 Commenting on the launch of the new showroom, Bijay Mahato said, "We are pleased to announce the opening of our new 3S centre in Surkhet. This opening is the part of our aggressive market strategy under which we plan to reach out to maximum customers in the upcoming days. With the new showroom, we will deliver not only world-class products but also provide the best customer service, quality and experience, to our customers in and around Surkhet region. Furthermore, we plan to inaugurate 10 more dealers in the next six months to serve the rapidly increasing customer base'.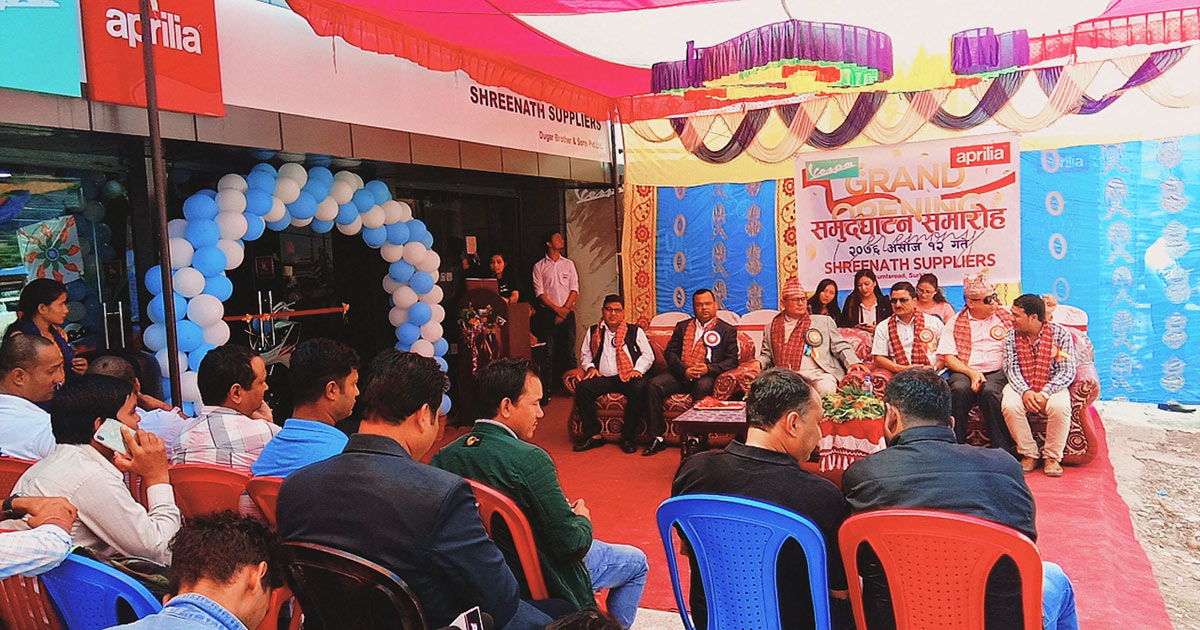 Also, during the occasion, a total of 11 new scooters were handed to the new buyers. The new showroom currently offers all the products in the Vespa range and both scooters from the SR 150 range.