342 vehicles have been cleared to start the 42nd edition of the Dakar after three days of technical and administrative scrutineering at King Abdullah Stadium: 114 motorbikes, 23 quads, 83 cars, 45 SSVs, and 46 trucks. French competitors make up the largest national contingent with 109 riders, drivers and co-drivers, followed by Spain (75) and the Netherlands (50). Among them, 13 women will put on their helmets for the inaugural stage to Al Wajh. A total of 68 nationalities are represented, including support crews.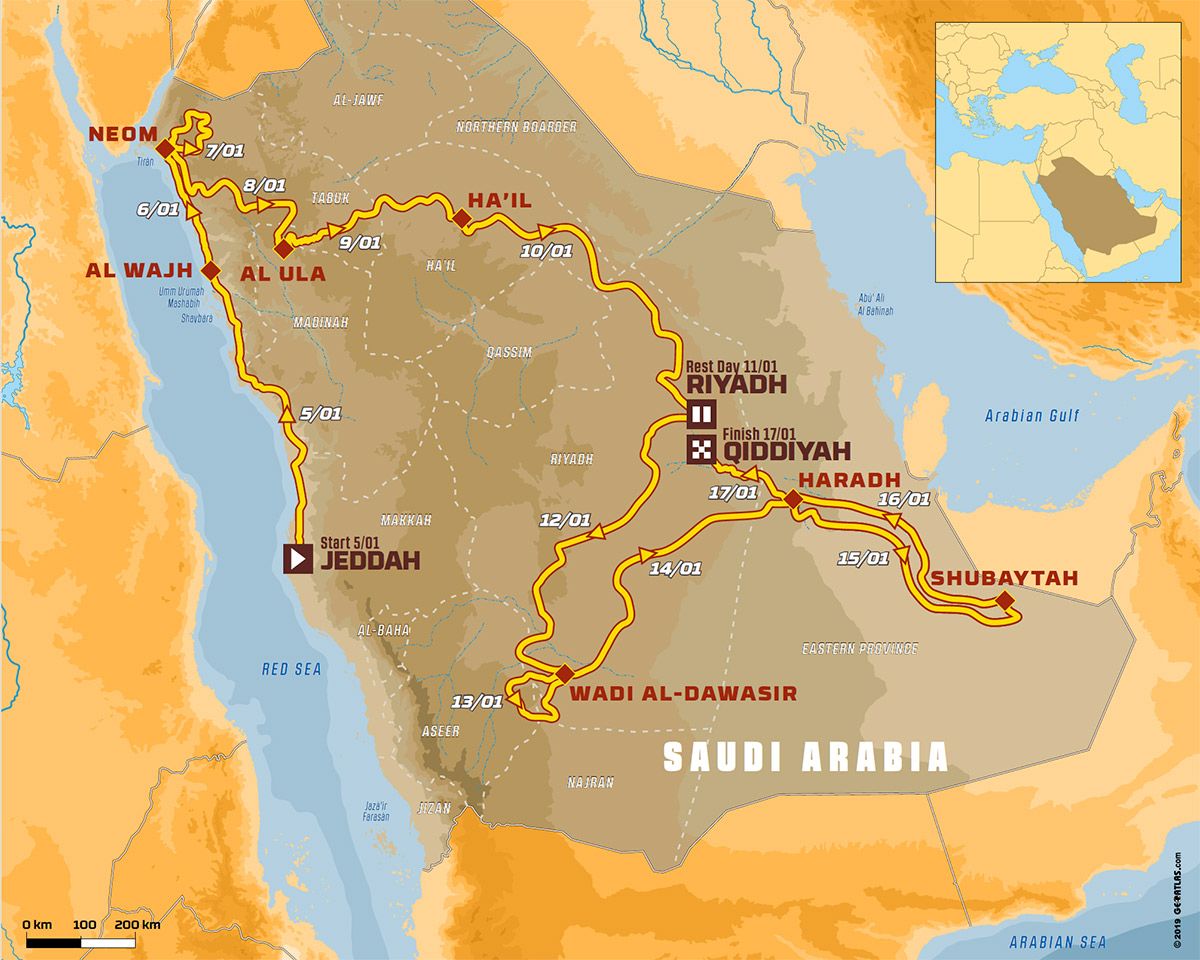 The Dakar features five categories of vehicles. The motorcycles, cars, quads, trucks, and more recently the ''Side by Side" (SxS) categories have afforded their riders and crews the chance to experience an extraordinary adventure, discover breathtaking scenery from the 29 countries traversed since the first edition in 1979. From "Factory" cars officially entered by constructors to buggy prototypes assembled in a garage by an enthusiastic amateur, the Dakar vehicles have continued to thrill generations of fans for the past 40 years.
Les Motos 
Or motorcycles. In this premier category, the rider also conveys the image of the lonely biker at sunset, looking for his way in the middle of an ocean of dunes. While a vast majority of the riders are amateurs, there is a very strict selection process. In order to participate in the Dakar, candidates must have already finished one round of the FIM Cross-Country World Cup or a "Dakar Series" race. All motorcycles on the Dakar have the distinction of having an engine capacity limited to 450cc.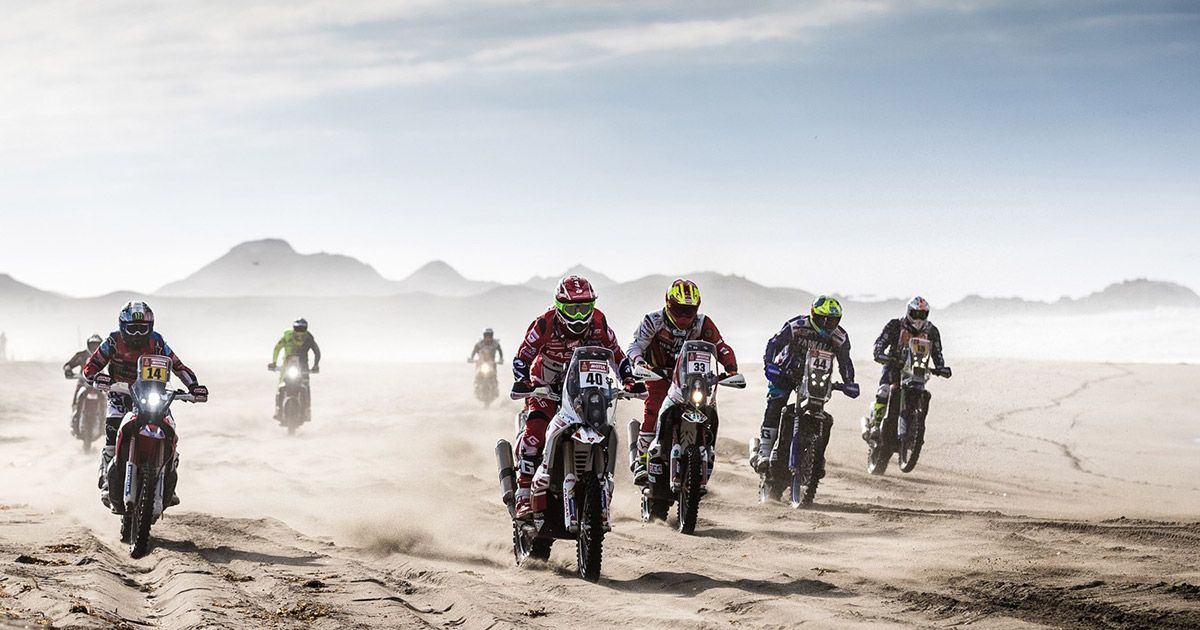 There are several groups and the best-known one comprises the "Elite" riders. Equipped with distinctive yellow number plates, these riders have all finished in the Top 10 in the general classification or have at least won a special stage (not including the prologue) in the past few years.
Quads
Their maximum engine capacity is 750cc for the two-wheel drive machines and 900cc for the four-wheel drives.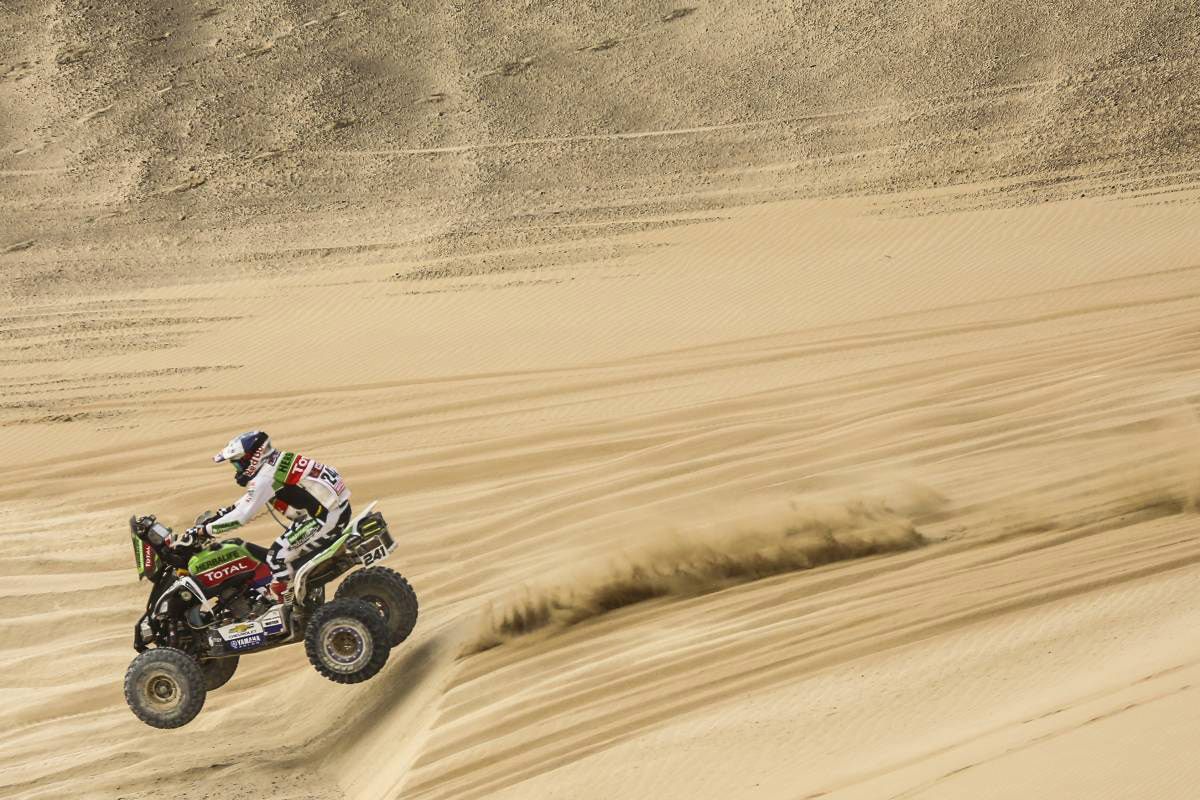 Side by Side (SxS)
They have a race number on a blue background. This category, which was introduced in 2017, is booming. These light-weight vehicles sometimes known as SSV or UTV (like the CAN-AMs, Polaris and Yamahas) comply with a regulation that makes it possible to transform vehicles that remain close to stock with controlled costs.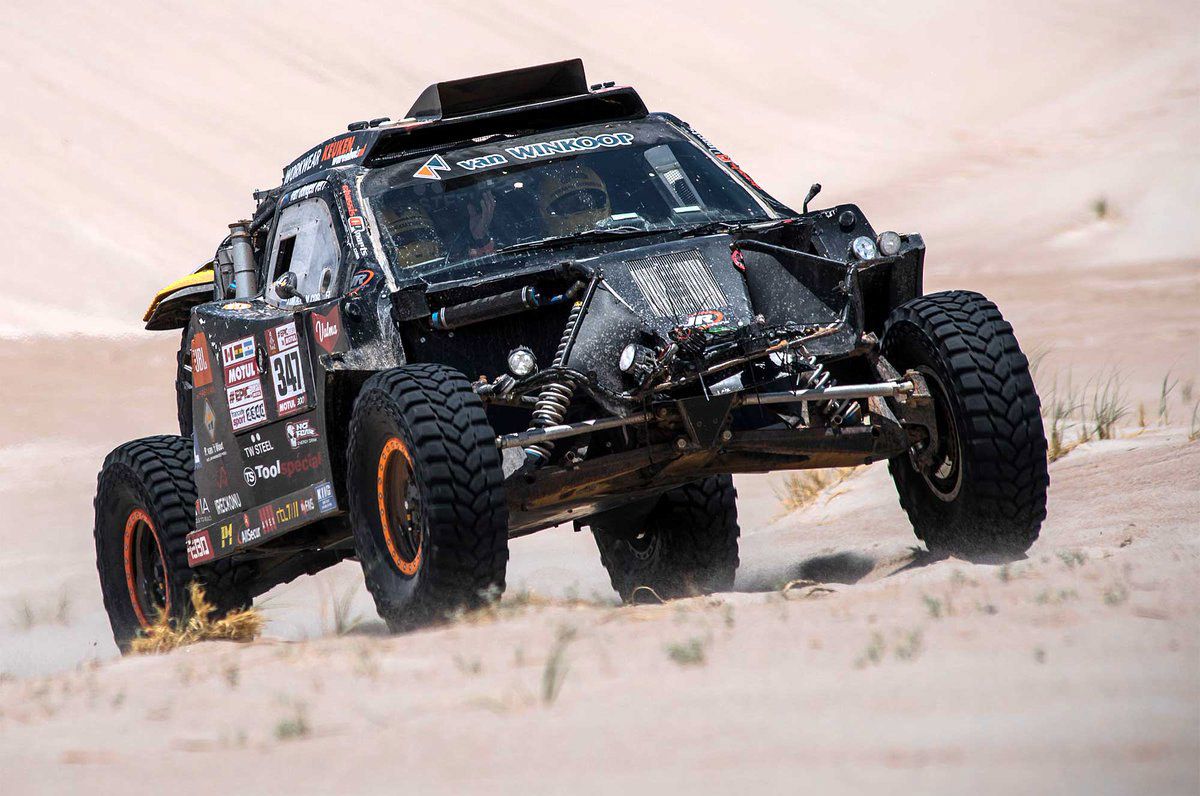 The appeal of the SxS is to allow numerous amateurs to participate in an affordable and fun category. This new class also enables big teams and constructors to detect up and coming talents. With a 130-liter fuel tank and a 250-km range, these vehicles stop at the same petrol refueling points as the bikes.
Cars
T1:
The most common (among the professionals and amateurs alike), it is a prototype vehicle that meets FIA (International Automobile Federation) technical standards and safety regulations. The base of the vehicle is a tubular frame to which mechanical and safety components are mounted. The vehicle bodywork, often made from fiberglass or carbon, is most of the time a "silhouette" of an existing commercial vehicle, but these vehicles are designed and developed for competition. They are not found in dealerships!
The T1s are either two or four-wheel drive, with Petrol or Diesel-powered engines. They are the fastest and often the most impressive.
The best known:
– TOYOTA Hilux of Nasser Al Attiyah
– MINI of Nani Roma
– PEUGEOT of 2018 winner, Carlos Sainz
T2:
Their race number is on a pink background. These are production all-terrain vehicles that have been modified for competition. The idea is relatively simple. Based on a production 4X4 vehicle purchased from a dealership, modifications are made, following a highly regulated and primarily safety-oriented preparation: roll cage, "bucket" seats, fuel tanks…
T3:
These are also prototype vehicles but considered as "lightweight vehicles". Often equipped with motorcycle engines, the best known are the Coronel brothers' small buggies, which they used up until 2017.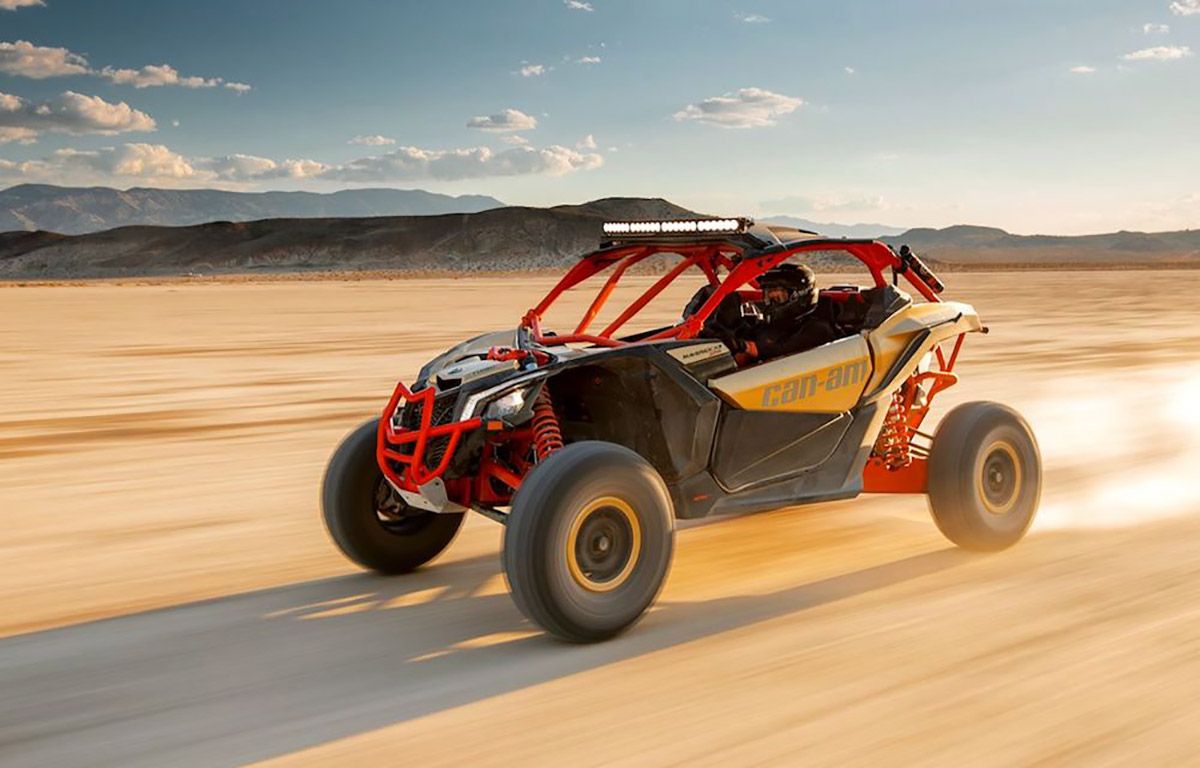 OPEN:
The OPEN class comprises several subcategories. It includes vehicles meeting technical standards different from those of the FIA, such as the American SCORE regulation (whose most famous driver is Robby Gordon), electric vehicles or powered by "alternative" energies and beginning with the 2019 Dakar, "UTVs" that meet national regulations.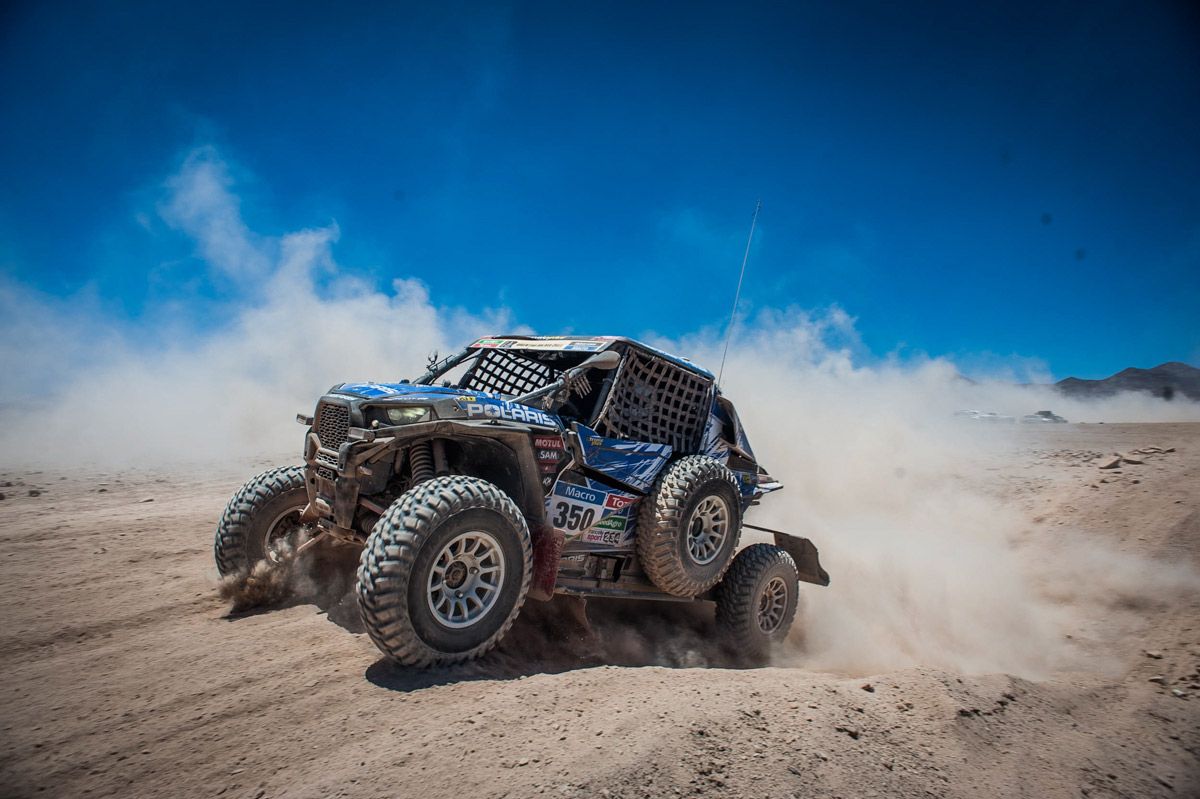 Les camions 
Trucks
T4.1:
These are production-based trucks that meet FIA regulations. They have become quite rare because they are not very suitable for crossing dunes for example.
T4.2:
The most common. These are prototype trucks, following regulations written by the Dakar organizer, A.S.O. The cab and certain components, however, must be standard. Contrary to the T1 cars, it is possible to recognize the brand of the truck at first glance. Lightweight, powerful and imposing, their 'cargo hold' is in fact almost completely empty. For safety reasons, their top speed is limited to 140kph.
The most famous trucks:
– IVECO of Gerard de Rooy
– The KAMAZs and the red RENAULT of Team Mammoet
T4.3:
These "rapid assistance" vehicles have their race numbers on a pink background and carry spare parts. These former T4.1 or T4.2 trucks now serve as rolling workshops and can also assist other types of vehicles in need.
Source: Dakar